Nanjing (南京), known as Jinling (金陵) in ancient times, is a historical city in southern China and current capital city of Jiangsu Province, one of the most developed provinces in China. It used to be an important capital of ancient China. There were six traditional Han Chinese regimes including the Eastern Wu, Eastern Jin, Song, Qi, Liang, and Chen once established their capitals in Nanjing, which is the reason why historians also call Nanjing as "the ancient capital of the Six Dynasties." The Republic of China also set Nanjing as its capital.
Nanjing has glorious pride of being powerful capital, also has sad and unbearable war memory especially of the callous Nanjing Massacre. Famous Chinese novelist Zhu Ziqing (朱自清) wrote in his prose "Nanjing" that, "Walking in Nanjing is like visiting an antique shop. There are traces of erosion from the era everywhere. You can touch and grieve the past time, or let you mind be free, or think of the rise and fall of the Six Dynasties, the romance of Wang Xie families, the shaowy geisha on Qinhuai River." Nowadays, Nanjing can still be regarded as China's "antique shop", filled with unique charms of ancient capital and beautiful stories hidden in the foothills of the Purple Mountain, the Qinhuai River, at the foot of the Ancient City Wall, in the old streets and deep alleys.
Taking off the quaint coat of "Ancient Capital", Nanjing is also a fashionable city of literature and art. The artistic atmosphere of Nanjing has been cultivated since the beginning of the 20th century, and can be felt when you walking into those century-old campuses and admiring the retro and beautiful school buildings and the youthful faces. Nanjing is modern and vibrant. You can feel the strong heartbeats of the city when you stepping on the prosperous and clean streets, looking up its high-rising skyscrapers, or getting close to the fashionable urban life of local teenagers.
The intersection of classicism and fashion, the blend of nature and culture will definitely bring you a different memory.
Why Visit Nanjing, China
Dig deeper into Chinese history of recent 600 years – Nanjing preserves an important part of China's history especially of Ming & Qing Dynasties and Republic of China which relates about 14th~20th century. To find out ups-and-downs in this legendary time, Nanjing is one of the two best places (another being Beijing);
Authentic Chinese culture - as an ancient capital as well as one of the most prosperous cities in China, Nanjing offers many authentic cultural experience, including imperial culture, Buddhism, Confucianism, port & trading, Yangtze River, etc.
Diverse things to do - on your Nanjing trip, you can visit Nanjing Museum (one of four greatest in China), pay your respect to great revolutionist – Dr Sun Ye-tse who was one of the greatest leaders of democratic movement in Asia, go for a leisure walking on the ancient City Wall, enjoy a relaxing cruise on Qinhuai River, etc.
Convenient access - the area where Nanjing is located in has the most developed transportation network. You can easily get to Nanjing by flight, train even cruise. Travelers usually travel to Nanjing from nearby Shanghai, Hangzhou, Suzhou, etc.
Top Nanjing Attractions
You can never get bored in Nanjing as there are so many places you can go, no matter you prefer historical sites, temples, or local parks, mountains, etc. Fortunately, most of Nanjing's popular attractions are coveniently located in downtown area, which make it possible for travelers explore all in 2~3 days. Below are top 8 Nanjing attractions to visit. Check all Nanjing attractions >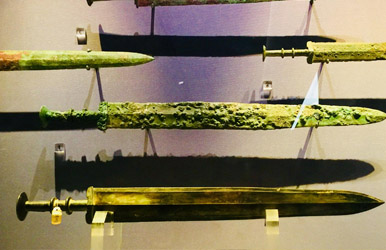 Nanjing Museum collects 371,032 pieces (sets) of precious cultural relics from from the Paleolithic age to the present, ranking second in Chinaone of the three major museums in China...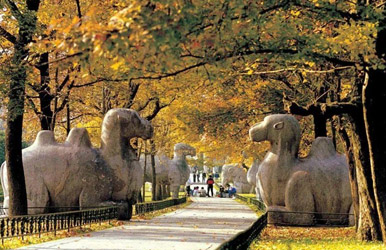 Xiaoling Tomb
Xiao Ling is the tomb of Zhu Yuanzhang who founded Ming Dynasty. Its best experience is to walk at leisure to the mausoleum along the Sacred Road which is guarded by giant stone sculptures of various animals and generals from ancient time.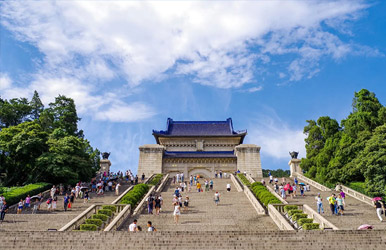 Zhongshan Ling
Zhongshan Ling is the mausoleum park of Sun Yat-sen who was the leader of the Chinese revolution in 20th century. It is seen as China's version of the Lincoln Memorial.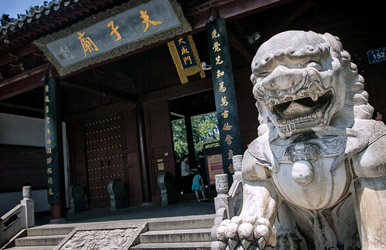 Confucius Temple
Confucius Temple is also known as Fuzi Miao. It was built in about 1000 years ago, and now one of the most important temples to worship the siege Confucius. You can visit the temple with nearby Qinhuai River.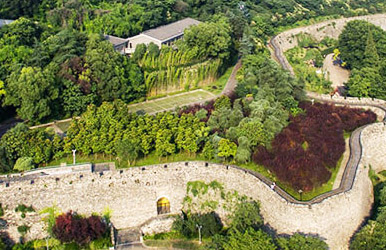 Ancient City Wall
The Ancient City Wall of Nanjing is the longest, largest, and best-preserved ancient city wall in the world. It was built about 650 years ago, with about 25 km remaining well.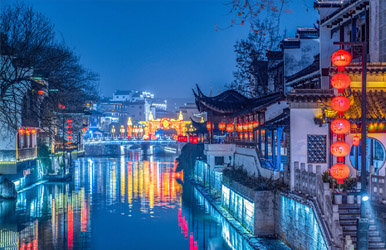 Qinhuai River
Qinhuai River area is the popular place to explore the local lifestyle, wander around and enjoy night views. You can also take a colorfully decorated boat to ride on this ancient river, which will be a memorable experience.
Niushoushan
Niushoushan Forest Park collectively exhibits and preserves the treasure of the Buddhist world - the world's only parietal relic of Buddha. It has amazing Buddhist palaces, temples, pagodas and pleasant landscapes.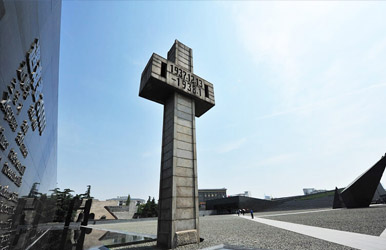 It records the most painful memory of Nanjing people. The site now is also an influential museum to educate people not to forget the pain of war, and call for the forever peace for mankind.
Featured Activities in Nanjing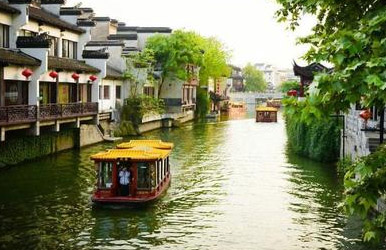 Boating & Cruise
Qinhuai River flows through historical blocks of Nanjing especially the Confucius Temple area, which offers you a very enjoyable scenic cruise with a specially atmosphere of traditional Chinese culture. You can also find an interesting boating program in Xuanwu Lake near the city wall.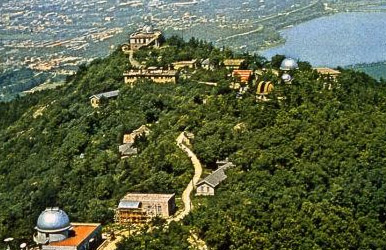 Purple Mountain Hiking
The Purple Mountain is only about 450 meters high, but stretches vastly. It is full of greenery. There are many parks and historical sites on the mountain, which provides you a different kind of hiking – scenic walking with historical experiences and city panoramic views.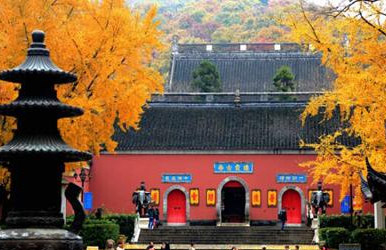 Buddhist Events & Festivals
Nanjing has many influential Buddhist temples, such as Niushoushan Temple, Bao'en Temple, Jiming Temple, Linggu Temple. The most influential one is Niushoushan Temple which worships the holiest Buddha's Parietal Relic, the only one of its kind in the world. There are many events and festival held in above temples throughout the year.
Nanjing Weather & Best Time to Visit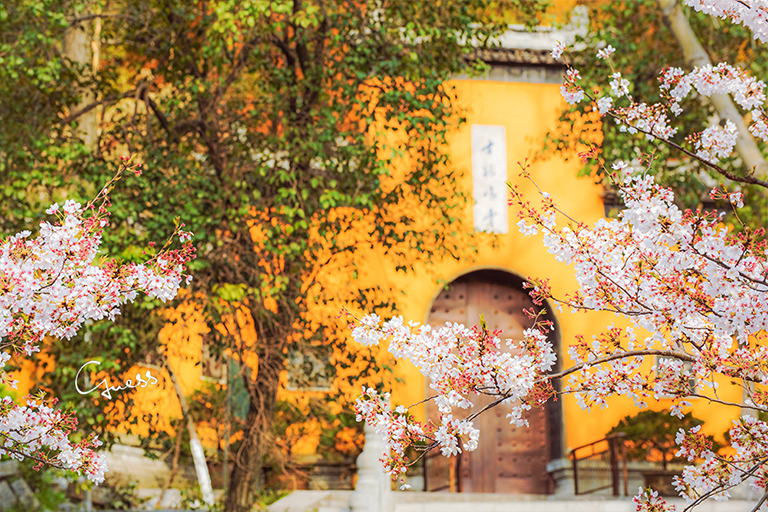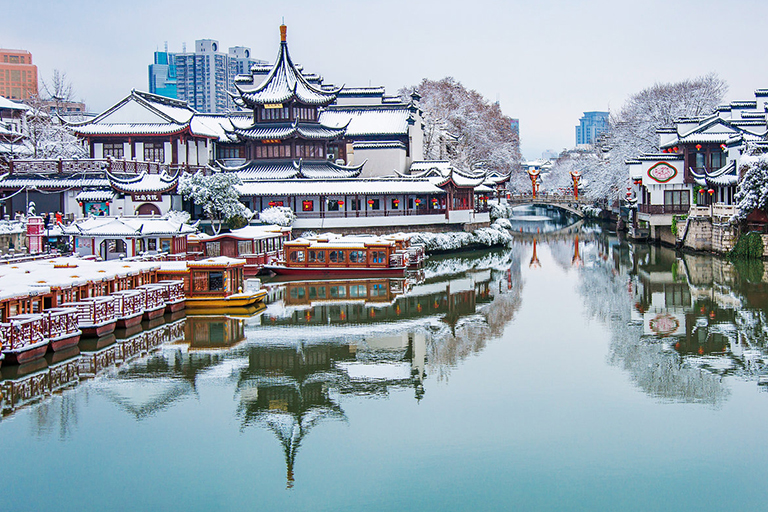 Nanjing has a humid subtropical climate with four distinct seasons. Its yearly average temperature is about 15 °C. July is the hottest month. The temperatures can reach about 35 °C~40 °C. January is the coldest month with an average temperature about 4 °C. Rain is plentiful. Spring season (March, April, and May) is usually windy, chilly and getting warm gradually with temperatures ranging 5 °C ~ 26 °C. You can you can feast your eyes on numerous flowers, such as peach blossoms, plum flowers, orchids, sakuras, begonias, etc. Summer (June, July and August) is often hot and rainy. You can escape heat in the Purple Mountain or Xuanwu Lake. Autumn (Sept, Oct, Nov) is usually cool and confortable, as the best time to visit Nanjing. It is the best time to wander on the City Wall, hike Qixia Mountain, cruise on Qinhuai River and appreciate red leaves. Winter (Dec, Jan, Feb) is cold (-1°C ~ 17°C) and dry, but still a good time to visit Nanjing when the tours cost less and the city receives less tourists. Leather jacket, down coats, thick sweaters are necessary to keep you warm.
Learn more about Nanjing Weather >>
Nanjing Transportation – How to Get to & around Nanjing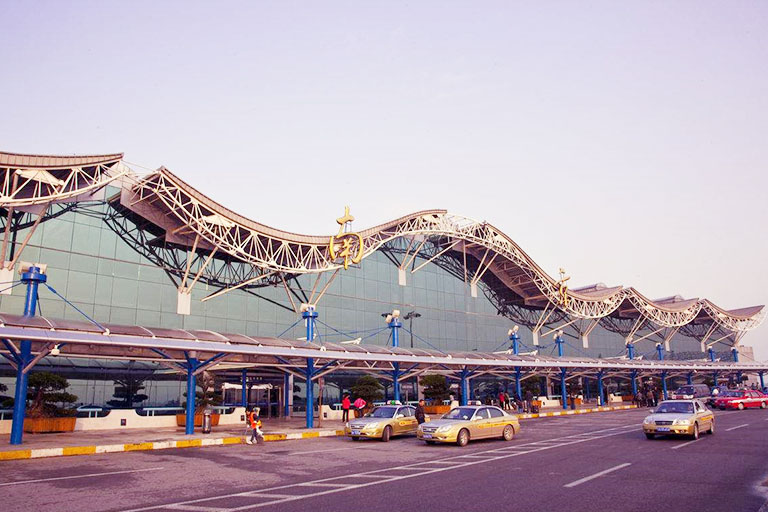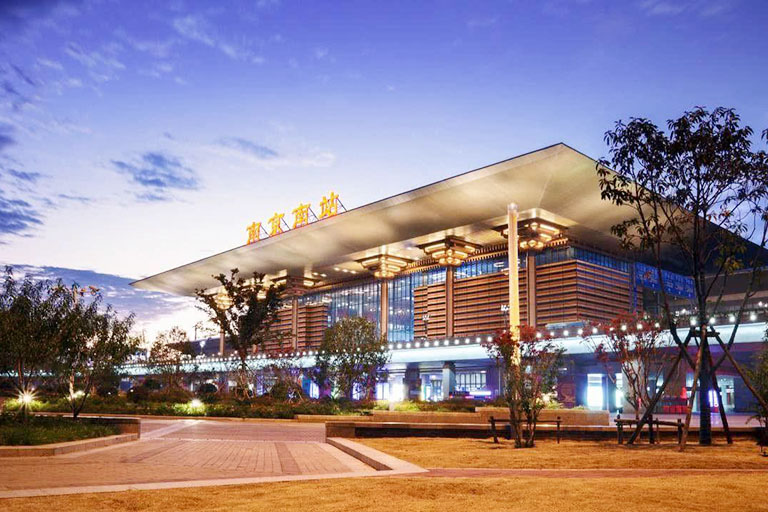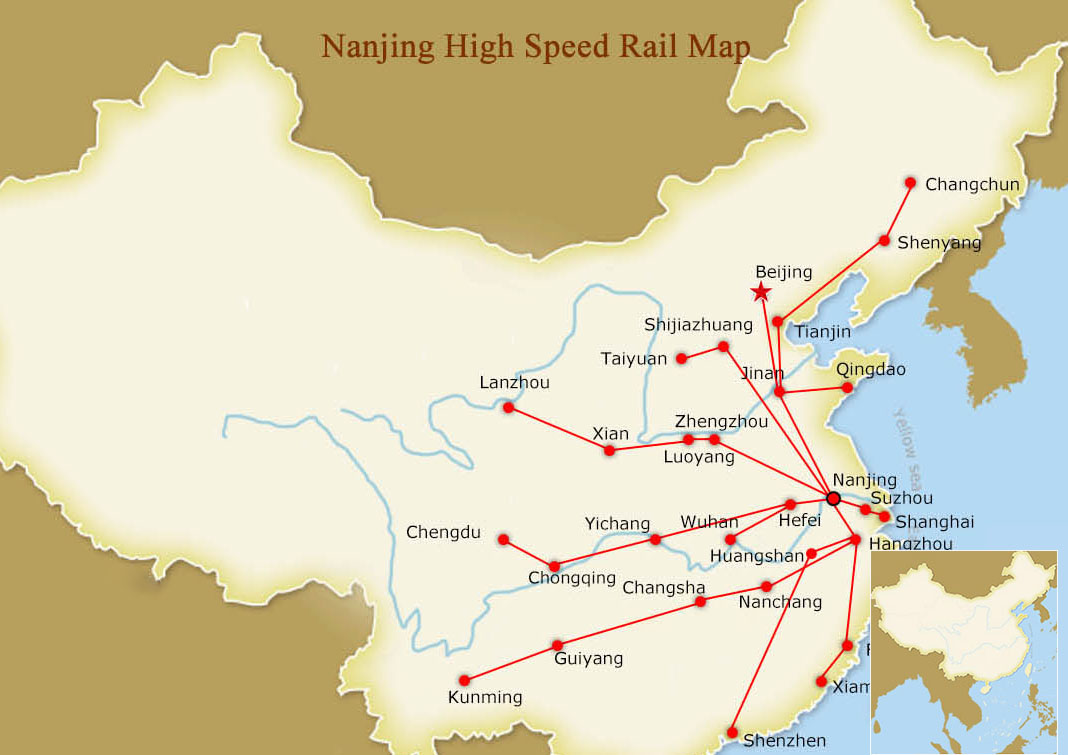 How to Get to Nanjing
Nanjing is located in Jiangsu Province of eastern China, only about 300 km from Shanghai, 230 km from Suzhou and 280 km from Hangzhou but 1000km far away from Beijing. It is fully connected with outside world by flight, train and cruises. Most of visitors take Nanjing as their side trips from Shanghai.
Nanjing Airport & Flights
Nanjing Lukou International Airport (南京禄口国际机场) is the only airport in Nanjing City. It operates more than 135 domestic and 23 international flights. Popular domestic flights to/off Nanjing are Beijing-Nanjing (2h), Guangzhou-Nanjing (2h15min), Chengdu-Nanjing (2.5h), Xian-Nanjing (2h), Guilin-Nanjing (2h), Kunming-Nanjing (2h40min), Chongqing-Nanjing (2h), etc. The airport also operates flights from Hong Kong, Kuala Lumpur, Osaka, etc. Nanjing Lukou International Airport is about 42km from Nanjing downtown. After arriving at the airport, you can transfer to Nanjing city by taxi or subway, which usually takes about 2 hours.
Nanjing Airport & Flights
There are two train stations in Nanjing serving for passenger transport – Nanjing South Railway Station and Nanjing Railway Station. Generally speaking, both two train stations operate high speed trains to/off but Nanjing South has more schedules, but Nanjing Railway Station is closer to downtown than Nanjing South. You can book your train accordingly.
Getting Around Nanjing
You can get around by train, subway, taxi, tourist bus and cruise according to your schedule and the places you want to go. Most of the highlighting attractions are located in old town area near the City Wall which can be arrived by subway and taxi conveniently. As a popular tourist destination, there usually are many tourists in Nanjing. It is strongly recommended to travel in and around Nanjing with our Nanjing tour package which covers private car transfer, tour guide, hotel, etc. to escape the crowds.
Know more details about Nanjing Transportation >>
Nanjing Accommodation & Where to Stay in Nanjing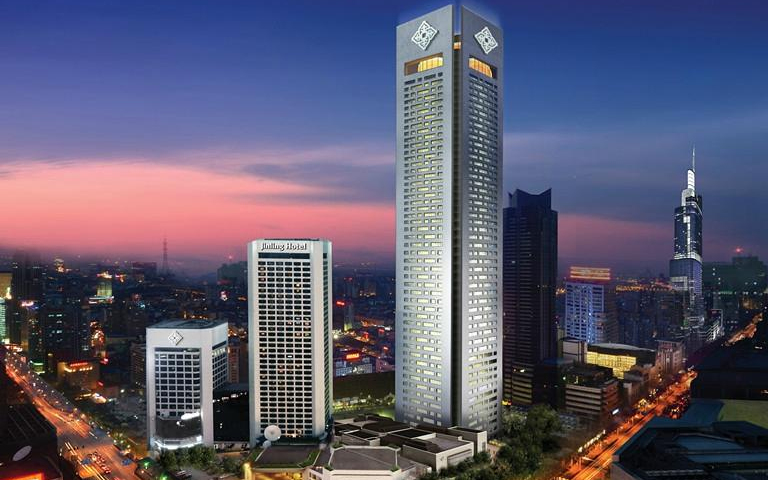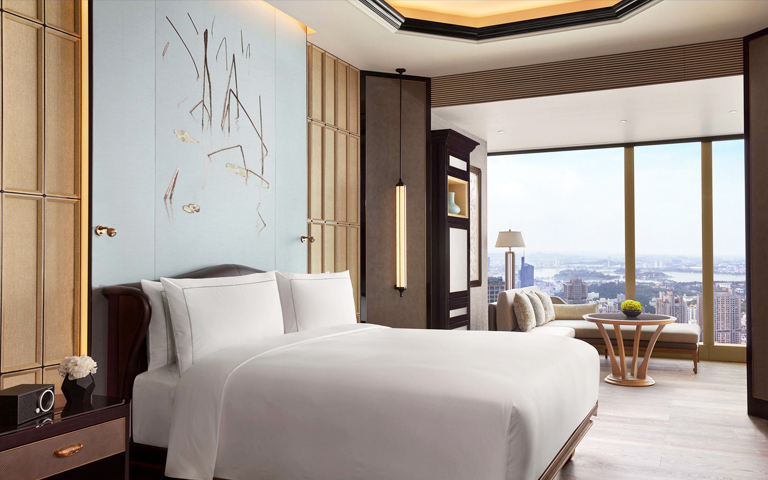 To get the best experiences in Nanjing, you are suggested to spend 2 or more nights in Nanjing. As one of the most developed cities in China, Nanjing always welcomes its visitors with flexible accommodating choices from a variety of hotels, ranging from local inns and hotels of economy class to high-end luxury hotels. But since Nanjing is a big city, you'd better stay in a well-located hotel which has convenient access to food streets, shopping mall, attractions and transportation centers. Currently the three most popular accommodating areas are Nanjing Downtown Area, Confucius Temple & Qinhuai River Area and Xuanwu Lake Area.
Recommended hotels in Nanjing Downtown Area: Jinling Hotel Nanjing ★★★★★ / The Ritz-Carlton, Nanjing ★★★★★ / Novotel Nanjing Central Suning ★★★★★
Recommended hotels in Confucius Temple & Qinhuai River Area: Holiday Inn Nanjing Aqua City ★★★★★ / Jizi Hotel (Confucius Temple) ★★★
Recommended hotels in Xuanwu Lake Area: InterContinental Nanjing ★★★★★ / Shangri-La Hotel Nanjing ★★★★★/ Holiday Inn Nanjing Xuanwuhu Lake ★★★
Know more details about Nanjing Accommodation & Where to Stay >>
Useful Nanjing Maps
To help you learn more about Nanjing's location, attraction, transportation and other useful travel information, we have designed many useful for you. Find more useful Nanjing Maps >>.
Other Destinations near Nanjing
Nanjing can be visited separately or be explored together with nearby Shanghai, Hangzhou, Suzhou, Huangshan, etc. A classic trip to above all places usually needs about 7~8 days. If you are planning a long vacation in China, you can travel Nanjing with other popular destinations, such as Beijing, Xian, Guilin, Zhangjiajie, etc. Check all destinations in China.
Plan Your Nanjing Tour
Generally, to explore the cultural and natural highlights of Nanjing, 2 ~ 3 days are needed. You can pay a visit to Sun Yat-sen Mausoleum (the tomb of Dr. Sun Yat-sen, the Father of Modern China), take a walk in Confucius Temple Area along the Qinhuai River, climb up the ancient City Wall, and know a part of heavy history and cherish peace in the Memorial Hall of the Victims in Nanjing Massacre.
If you want to explore more about Jiangsu Province, you can travel to Suzhou - the city of classical gardens and silk, Wuxi - a beautiful lakeshore city, Yangzhou - old culture center of southern China, etc. Check more about Jiangsu Tours>
If you have more days, you can expand your Nanjing trip to Shanghai - modernest metropolis in China, Hangzhou - home to picturesque West Lake, and Huangshan - magnificent Yellow Mountain and Hui-style ancient villages. Or you can contact us to customize a trip according to your own itinerary and interests. Just tell us your needs and we will take care of everything, you just need to focus on sightseeing!
Recommended Tours
MORE