Jiangsu Maps 2023:Jiangsu Maps, Jiangsu China Maps, Jiangsu Province Map
Bordered by Shanghai and Zhejiang Province, Jiangsu is one of the leading provinces in finance, technology, education and tourism. In order to help you get a better understanding of Jiangsu, transfer Jiangsu and other Chinese destinations more smoothly and explore its top destinations more efficiently, we have selected Jiangsu Maps including Jiangsu Location Maps, Jiangsu Tourist Maps, Jiangsu Travel Maps, etc. for you! All the following Jiangsu maps are detailed, downloadable and printable! Please feel free to use them when planning your amazing Jiangsu trip!
Jiangsu Location Map - Where is Jiangsu
Jiangsu is a coastal province located in eastern-central China, bordering Shandong Province in north, Zhejiang Province in south, Shanghai in east and Anhui Province in west. It is quite flat with plains covering 68 percent of its total area and water covering another 18 percent. You can travel Jiangsu with its neighbors, like Shanghai, Hangzhou (Zhejiang), Huangshan (Anhui), etc.
Jiangsu Travel Map
Jiangsu has been a commercial center since the Sui and Tang Dynasties (581 ~ 907). Therefore, many cultural sites are preserved here. Its top travel destinations include Suzhou - the city of 60 gardens, Nanjing - the old capital city of 6 dynasties, Wuxi - the pearl of Taihu Lake, Yangzhou - the poetic city, etc.
Helpful Jiangsu Travel Guide and Popular Destinations:
Regional Travel Maps of Jiangsu
Suzhou Jiangsu Maps
Nanjing Jiangsu Maps
Wuxi Jiangsu Maps
All Regional Travel Maps of Jiangsu:
How to Plan Your Jiangsu Tour
Top Places to Visit in Jiangsu: Suzhou, Nanjing, Wuxi, Yangzhou…
Best Time to Visit Jiangsu: April ~ May & September ~ November for most places
How to Get to Jiangsu: Take a high speed train to Suzhou, Nanjing or Wuxi, or take a flight to Nanjing and Wuxi.
A classic Jiangsu tours covering Suzhou, Nanjing and Wuxi needs 5~6 days.
Exploring the highlights of Suzhou takes at least 2 days and you are advised to visit Tiger Hill which records Suzhou's history, Suzhou No.1 Silk Factory where the traditional silk-making process are exhibited and at least one garden (Humble Administrator's Garden and Lingering Garden are top recommended). With more time, don't miss a canalside old town, like Tongli, Zhouzhuang, Luzhi, etc. 2~3 days are needed to explore the culture and nature of Nanjing. You can pay a visit to Sun Yat-sen Mausoleum (the tomb of Dr. Sun Yat-sen), take a walk in Confucius Temple Area along the Qinhuai River, climb up the Ancient City Wall, and know a part of heavy history... Besides, we suggest spending 1 ~ 2 days exploring the beauty of Wuxi, namely Lingshan Grand Buddha - an 88-meter-bronze Buddha statue and Yuantouzhu with Wuxi's best scenic beauty. Other worth-visiting attractions include Huishan Old Town, Jichang Garden, Plum Garden, etc.
☛ 5 Days Jiangsu Tour (Suzhou, Wuxi & Nanjing)
If you have more days, you can expand your Jiangsu trip to Shanghai - modernest metropolis in China, Hangzhou - home to picturesque West Lake, and Huangshan - magnificent Yellow Mountain and Hui-style ancient villages. Or you can contact us to customize a trip according to your own itinerary and interests. Just tell us your needs and we will take care of everything, you just need to focus on sightseeing!
☛ 3 Days Hangzhou & Suzhou Beauty Tour by High Speed Train
☛ 8 Days East China Tour by High-speed Train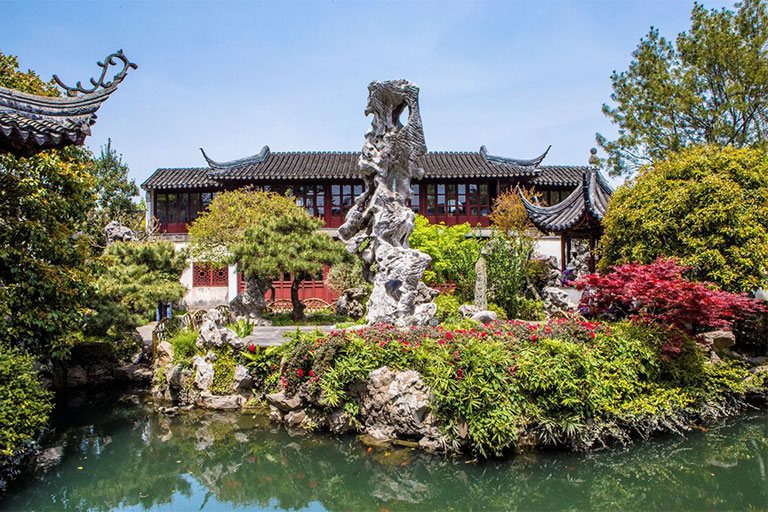 Lingering Garden in Suzhou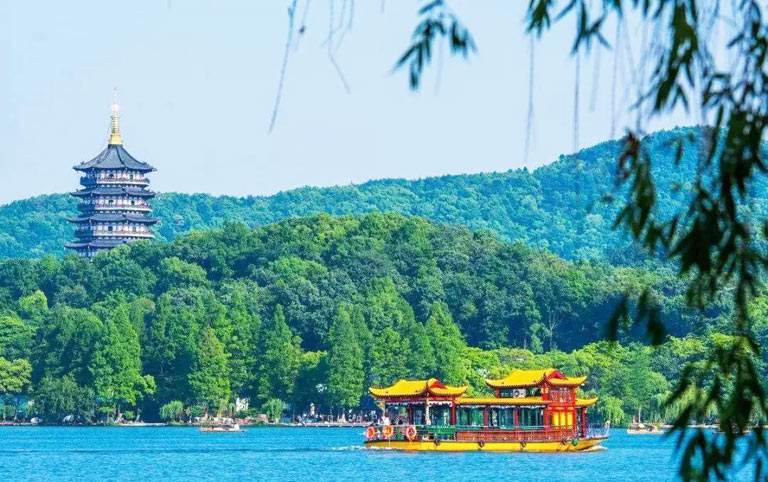 West Lake in Hangzhou
Travel with China Discovery
China Discovery is an experienced, professional and a reliable travel companion devoted to offering high-quality and the best tour services for all travelers to China. In order to have a hassle-free travel and focus on the trip itself, it's highly recommended travelling with China Discovery. So, you can enjoy convenient airport pick-up and drop-off service and transportation to all scenic spots in a safe, clean, comfortable, air-conditioned and non-smoking vehicle. You may select a favorite from our most popular Jiangsu tours or contact us to design a unique itinerary according to your personal time and preference.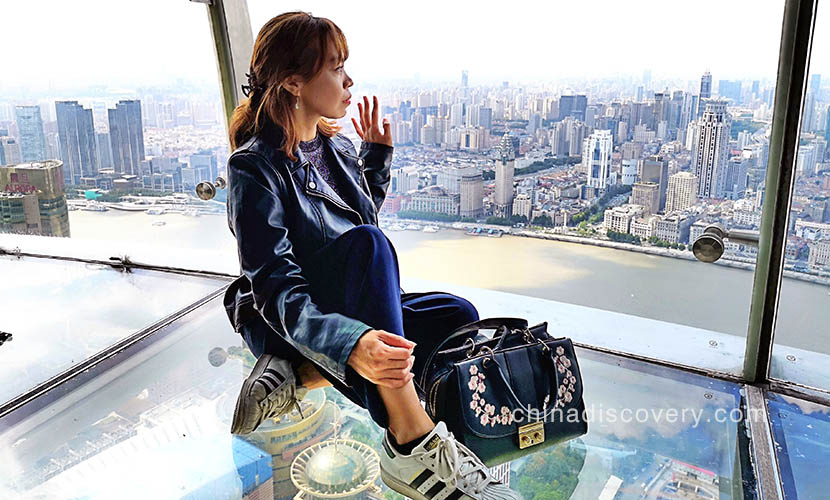 Our Customer visited Shanghai
Recommended Jiangsu Tours
Top 3 Jiangsu tours chosen by most customers to explore Jiangsu in the best way. Check the detailed itinerary,or tailor your own trip now with us.
5 Days Charming Jiangsu Tour (Suzhou, Wuxi & Nanjing)

Suzhou / Wuxi / Nanjing
3 Days Hangzhou Suzhou Beauty Tour by High Speed Train

Hangzhou / Suzhou