How to Plan A Henan Tour | Henan Trip Planner 2023/2024
Located in Central China as a national transportation hub, Henan is a time-honored cradle of Chinese civilization and one of the best travel regions to trace back to ancient China. Fruitful cultural and historical heritages are its most alluring treasures, such as Shaolin Kung Fu & Zen culture, ancestral culture of the Yellow Emperor, ancient capital culture of Luoyang, Zhengzhou, Kaifeng and Anyang, the Buddhist culture of Longmen Grottoes, White Horse Temple, etc. In this hinterland of the Central Plains, there are a lot of breathtaking natural wonders worth your exploration, like Mount Song, Yuntai Mountain. With convenient flights and trains, a Henan tour usually starts from Zhengzhou as a transit city, and then extends to Luoyang, Kaifeng and other areas. Xian and Beijing within short distance and rich tourism resources are top destinations for your following China tour.
◆ Dengfeng Shaolin Temple - Shaolin Kung Fu & Zen Buddhist Culture
Admired as the No.1 must-visit in Henan, Shaolin Temple is best notable for being as the location where Chinese Zen Buddhist and Chinese Kung Fu (Martial Arts) originated. The ancient shine with the Pagoda Forest and other surrounding buildings has been listed as UNESCO World Cultural Heritages in 2010. Travelers coming to Shaolin Temple are more for realizing your Kung Fu dream beyond a sightseeing of the historical architectures, witnessing superb Shaolin Kung Fu skills and even taking a training class to learn Shaolin Kung Fu and practicing Zen Buddhism. Taking a cable car up and hiking Sanhuang Village nearby by stunning mountain plank is also an interesting thing to Do in Shaolin Temple Scenic Area. The Shaolin Temple day trip from Luoyang and Zhengzhou is the most itinerary to go.
◆ Luoyang: Longmen Grottoes & White Horse Temple
Luoyang, like Xian, is a famous ancient capital of 13 dynasties in China and the eastern starting point of the "Silk Road" and the center of the Grand Canal of Sui and Tang Dynasties. Luoyang is rich in historical ruins, such as World Cultural Heritages- Longmen Grottoes, Hangu Pass, and ancient capital sites, Buddhism-related spots, different themed museums. Peony flower is another charisma of Luoyang.
After Buddhism was introduced into China through the Silk Road in the Eastern Han Dynasty, China's first Buddhist temple - White Horse Temple was then built in the capital city of that time - Luoyang to mark and disseminate Buddhism. White Horse Temple, over 1950-year-old, now is a famous and holy Buddhist ancestral chamber worshiped by Buddhist followers worldwide. The temple plays an important role in Buddhism development in China, because it has China's first stupa - Qingyun Pagoda, and was the place where the first India Buddhist master stayed, the first Buddhist sutra was translated, the first Buddhist debate was held.
Longmen Grottoes, one of China's Top 4 Buddhist Caves, is a large-scale of Buddhist grottoes art treasury, which preserves over 100,000 stone carvings and lots of ancient inscriptions. Engraved from the North Wei Dynasty, it has a long history of over 1,400 years and magnificent Buddhist sculptures valuable for studying culture and history of the Tang Dynasty.
◆ Kaifeng: Millennium City Park, Dragon Pavilion Park, Iron Pagoda Park
With over 4,100 years of history, Kaifeng in the east of Henan is one of the Eight Top Ancient Capitals of China. It is most famed as the capital city of the Northern Song Dynasty, the world's biggest metropolis at that time, and the inspiration of a Chinese legendary painting - "Along the River during the Qingming Festival". In Kaifeng, tourists can deeply contact with many brilliant regional cultures, such as culture of Justice Bao, warriors of the Yang Family, dining, Yu Opera, chrysanthemum, etc. The major tourist attractions to visit are sites and parks with ancient architectures, including the Millennium City Park, Iron Pagoda Park, Dragon Pavilion Park, Memorial Temple of Lord Bao, Kaifeng Ancient City Wall, etc.
◆ Yuntai Mountain (Jiaozuo):
Lying in the north of Henan, Yuntai Mountain is a large-scale world Geopark full of geological relics, and a popular eco-tourism attraction presenting eye-opening canyons, lakes, rocks, waterfalls, dense forests and plentiful cultural architectures. Don't miss the Red Stone Gorge nested deeply in the valley where keeps unique red Danxia Landform, green ponds and narrow mountain path.
◆ Yin Dynasty Ruins (Anyang):
Yin Dynasty Ruins, also named Yinxu, is the archaeological site of late Shang Dynasty's capital. Here, you will see lots of ancient bases of imperial palace and ancestral temple, and the famous Tomb of Fuhao, which has been excavated with many sacrificial people, bronzes, jades, bone tools and up to 7,000 seashells. Meanwhile, there are imperial tomb group buried with very large numbers of cultural relics, including China's heaviest bronze - Houmuwu Ding (weight: 832.84kg, now it is exhibited in the National Museum of China, Beijing).
◆ Guoliang Village (Xinxiang):
Only driving through zigzag Guoliang Tunnel Road dug by 13 local villagers for nearly 5 years, tourists can get to Guoliang Village standing on the vertical cliff. On the way to and from the village, your eyes will be glutted by beetling rock walls, verdant mountains of the Taihang Mountains. This place is an ideal place to escape from the urban noise and trifles, feel the simple peasant life.
◆ Yellow River: Luoyang Xiaolangdi Dam & Zhengzhou Yellow River Scenic Area:
Yellow River, the second longest river in China, is called the "Mother River" of China which has cultivated Chinese civilization. Henan is situated in the middle and lower reaches of the Yellow River, so tourists can not only watch the rushing wild waters in Xiaolangdi Dam, Luoyang, but also can learn its irreplaceable role on Chinese cultural and historical development in Zhengzhou of China's Central Plains.
Keep Reading: Shaolin Temple | Luoyang Travel Guide | Zhengzhou Travel Guide | Dengfeng Travel Guide | Kaifeng Travel Guide | All Henan Travel Guide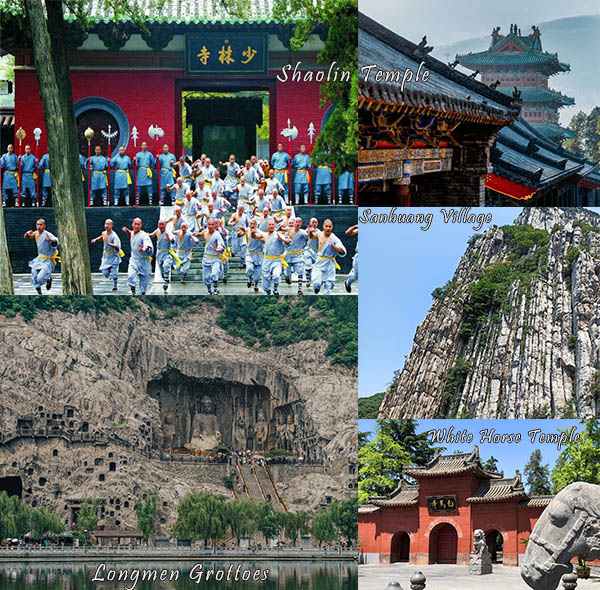 Shaolin Temple and Luoyang Attractions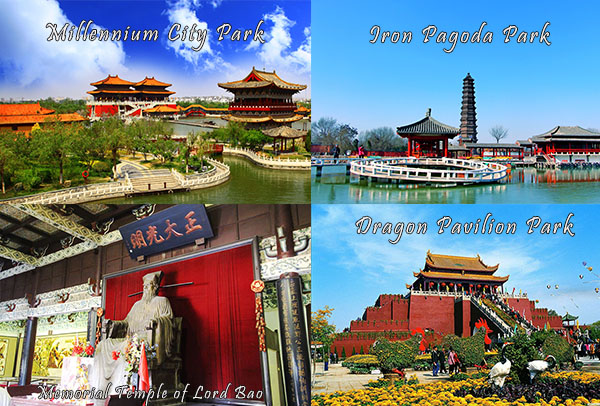 Top Places to See in Kaifeng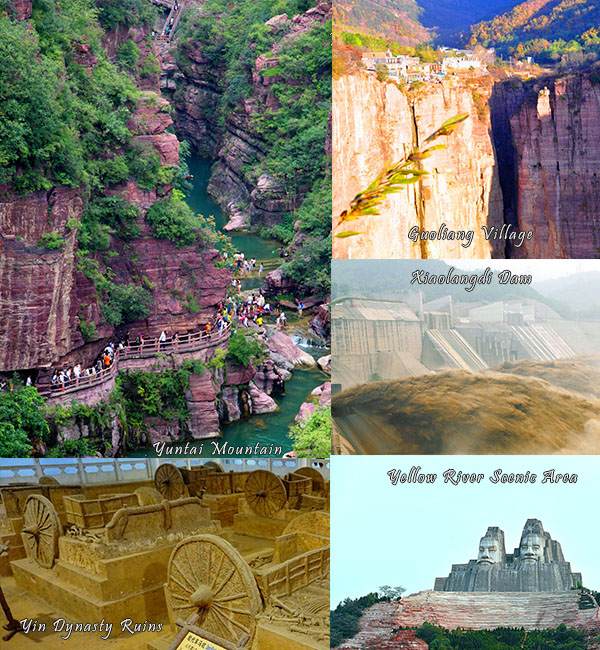 Yuntai Mountain & Other Destinations in Henan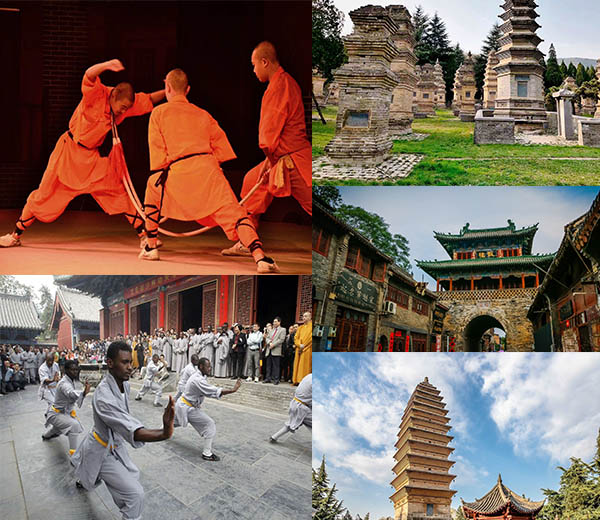 Interesting Henan Local Activities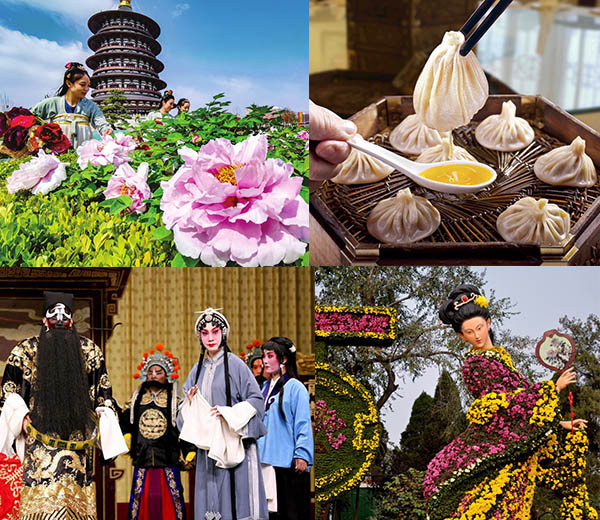 Henan Flower Festivals, Art and Food Culture
Watch Shaolin Kung Fu Show - While visiting Shaolin Temple, you're free to closely see a 30-minute Shaolin Kung Fu show in the Shaolin Martial Arts Hall. Young monks will perform basic boxings, masterly cudgel and weapons. If you are fond of Buddhism, you can watch the Zen Shaolin Kung Fu Night Show & Music Ceremony to help you better understand Buddhist doctrine and dealt with daily chores.
Join Shaolin Kung Fu Training Class - Studying Shaolin Kung Fu near Shaolin Temple is very popular among Chinese Kung Fu fans. You can apply for a monthly (short-term) Kung Fu class or yearly (long-term) training program. In the school, you will spend significant time on learning different basic styles, power skills and combat skills to be a real warrior.
Admire Ancient Architectures - Ancient buildings don't speak, but they are undeniably the best eye-witnesses of history thousands years ago. Luoyang, Zhengzhou, Kaifeng and Anyang are four great ancient capitals with top ancient architectures in Henan, such as Shaolin Temple, Longmen Grottoes, Shaolin Temple, Kaifeng Ancient City Wall, Yin Dynasty Ruins, etc. It's easy to catch sight of the glorious social, religious and traditional culture via visiting these old frameworks.
Attend a Flower Festival - Luoyang Peony is widely recognized as "the King of Flowers" with it bright luster, gigantic elegant petals and good implication of the flourishing nation and happy life. Each year from April to early May, Luoyang holds a big festival in many parks to show thousands of peonies in different varieties and colors. It's really a surprising visual feast in the spring. From October to November of autumn, Kaifeng also has an annual national Chrysanthemum Culture Festival to exhibit multicolored chrysanthemums.
Watch Henan Opera (Yu Opera) - Originating from Kaifeng, Henan Opera or Henan Bangzi is one of China's five major operas and an intangible cultural heritage of China. It is a folk opera type with regional characteristic, like high-pitched and succinct tunes, humorous and positive expressions, lucid rhythm, etc. Taking a few hours to listen to a Yu Opera, you will harvest more interesting traditional Chinese drama and combined art of music and folklores.
Taste Henan Local Food & Snacks - Henan Cuisine mainly features a mixed flavor of the northern and southern China for its landlocked location. In Henan, you can eat many kinds of noodles and food made in moderate characteristics. Top recommended Henan dishes include Hu La Soup, Luoyang Water Banquet, Kaifeng Tai Si Bao, Carp on Noodles, Bianjing Roasted Duck. Downtown area and major attractions offer diverse restaurants and snack stands for your curious taste buds.
Keep Reading: Shaolin Kung Fu Show | Shaolin Kung Fu Training Class | Luoyang Things to Do | Shaolin Temple & Dengfeng Things to Do | Zhengzhou Things to Do | Kaifeng Things to Do
From north to south, west to middle and east of Henan, there are always splendid places awaiting your discovery. The length and theme of your Henan tour totally depend on your time, budget and personal preference. Luoyang and Shaolin Temple, the best highlights of Henan are often traveled together.
1 ~ 2 Days in Henan: If you only put aside a short trip for Henan, then you should visit Luoyang and Shaolin Temple in a combined itinerary. Usually, tourists get to Luoyang first, leave 1 day to visit the Luoyang Longmen Grottoes and White Horse Temple, and then drive to Dengfeng for a Shaolin Temple day tour. Having a tight schedule? It's doable to make a Henan day tour with both Longmen Grottoes and Shaolin Temple.
3 ~ 4 Days in Henan: More days means you can make an in-depth tour in Luoyang and Shaolin Temple and travel at a leisurely pace. If you like ancient China more, you may spend 1 more day in Luoyang, visit Luoyang Museum, Luoyang Old City and Tianzi Jialiu Museum. Or, Kung Fu fans can take another day to attend a few hours' Kung Fu training program and hike Sanhuang Village of Mount Song after regular sightseeing of Shaolin Temple.
5 ~ 6 Days in Henan - With a longer holiday, you can extend trip further to more destinations in Henan beyond Luoyang and Shaolin Temple, such as ancient capital - Kaifeng in the east of Henan, Guoliang Village on a vertical cliff, beautiful Yuntai Mountain in Jiaozuo and the Yin Dynasty Ruins in Anyang, north of Henan and more else places. You're highly advised to spend just one day in each destination for an essence tour.
Keep Reading: Shaolin Temple Trip Planner | Luoyang Trip Planner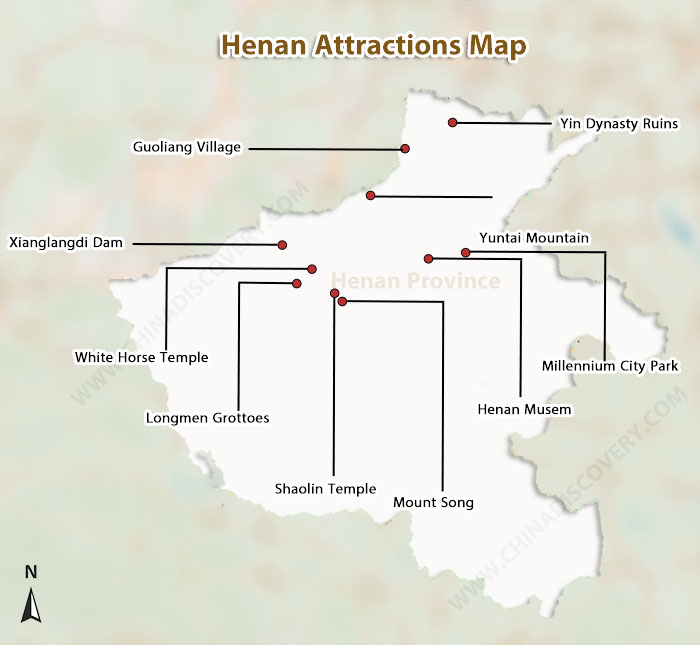 Henan Attractions Map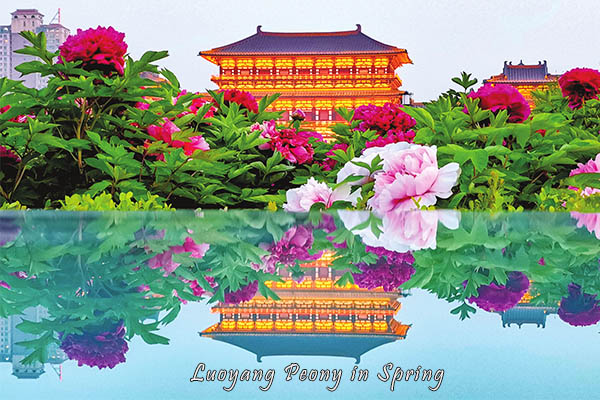 Beautiful Luoyang Peony During Spring in Henan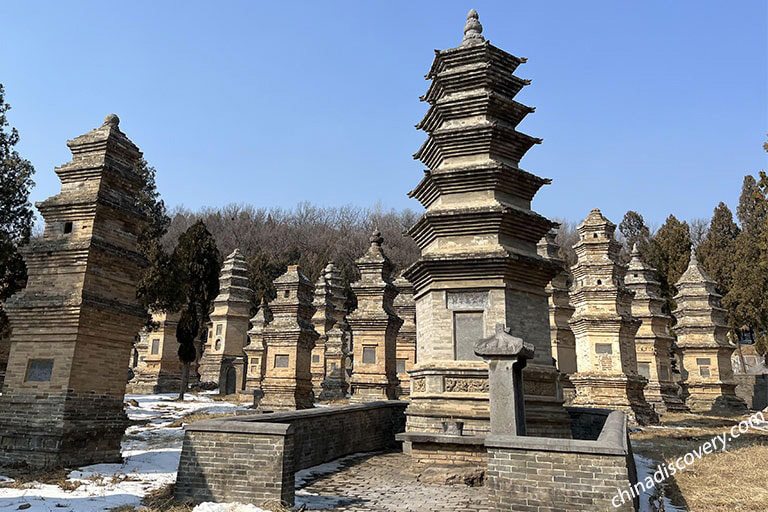 Summer, Autumn and Winter Scenery in Henan
Most regions of Henan belong to a Warm Temperate Zone and the southern part has a continental monsoon climate with transitional characteristics from the northern tropic to temperate belt. Moreover, climate varies from eastern plain to mountain areas in the west in Henan. Generally, it has an obvious seasonal climate featuring cold, dry and windy winter and humid and hot summer. The annual average temperature from south to north is between 10.5℃ to 16.7℃, and annual mean precipitation is 407.7 mm to 1295.8 mm, annual sunshine hours is from 1285.7 hours to 2292.9 hours, yearly frost-free days is around 201 days to 285 days. Rains mostly occur in summer months. These natural conditions largely favor the growth of a variety of crops, which results in a big agricultural province of Henan.
When the temperature becomes warmer and warmer in spring (March - May), one of the best travel time of Henan comes. Besides visiting Luoyang Longmen Grottoes, Shaolin Temple and other cultural relics, spring is a lovely season to view colorful flowers and natural scenery. Tourists coming in spring may see gracious peony in Luoyang, tulip, azalea, peach and rape flower blossom in other areas of Henan.
During summer (June - August), nearly all places in Henan receive high temperature and abundant rainfall. It's quite hot and humid during this period, and temperature changes widely from day to night. You can visit cultural sites and mountains covered with lush forest at higher elevation, like Shaolin Temple on Mount Song, Yuntai Mountain, etc.
Autumn (September - November) is also a good time to visit Henan, because after the monsoon, the weather is crisp with a clean sky and little rainfall and nature turns golden and colorful. You can visit all tourist attractions in Henan and see large-scale sea of yellow chrysanthemums in Kaifeng between October to November.
Henan during winter (December - February) has little rainfall, but it's cold, dry and windy even with some snows. Tour of cultural sites won't be affected by the low temperature and some sites in the mountain areas like Shaolin Temple, Mount Song may even have stunning snowy scenery for your winter tour. Always keep warm in winter.
Keep Reading: Luoyang Weather & Climate | Dengfeng Weather & Climate | Zhengzhou Weather & Climate | Kaifeng Weather & Climate
How to Get to Henan
Get to Henan by Flight: Until October, 2020, Henan has 4 civil aviation airports in service, namely, Zhengzhou Xinzheng International Airport (CGO), Luoyang Beijiao Airport (LYA), Nanyang Jiangying Airport (NNY) and Xinyang Minggang Airport (XAI). The Zhengzhou Xinzheng International Airport is the only international airport in Henan and a vital air hub in Henan and Central China. You can fly to Zhengzhou from Beijing, Shanghai, Guangzhou, Chengdu, Chongqing and most major cities, and Seoul, Tokyo, Kuala Lumpur, Bangkok, Singapore and some air-connected overseas cities. Luoyang Airport mainly flies several domestic airlines to Luoyang.
Get to Henan by Train: As an important transportation hub in Central China, Henan has been well-connected with nationwide cities through railway network. Zhengzhou is a key national rail center for both normal and high speed railways. Train travelers can easily take superfast high speed train to Luoyang, Zhengzhou from Beijing, Xian within a few hours. Kaifeng, Shangqiu, Anyang, Xinxiang, Jiaozuo can be reached by trains as well.
Get around Henan
By Train: It takes only 40 ~ 50 minutes from Luoyang to Zhengzhou by high speed train. And, three intercity high speed railways make travel between Zhengzhou and Kaifeng, Jiaozuo and Zhengzhou Airport extremely convenient for less than 1 hour.
By Bus: It's time-saving to take a bus from Luoyang (about 1.5 hours) and Zhengzhou (about 2 hours) to Shaolin Temple directly. From the bus stations in Zhengzhou, tourists can find many buses to Luoyang, Kaifeng, Yuntai Mountain, Xinxiang, Anyang, Jiaozuo and other cities within and near Henan.
Keep Reading: How to Get to & around Zhengzhou | How to Get to & around Luoyang | How to Get to Shaolin Temple | Ultimate Henan Transportation Guide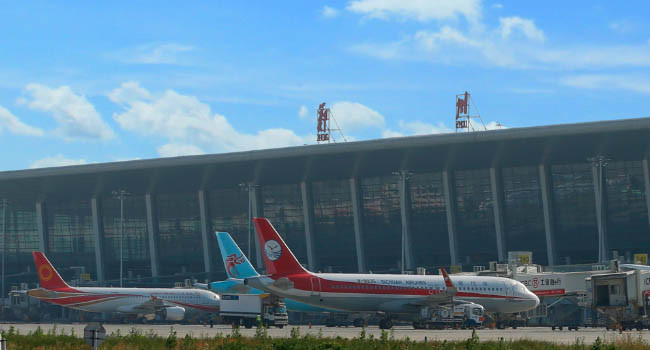 Zhengzhou Xinzheng International Airport - Only International Airport in Henan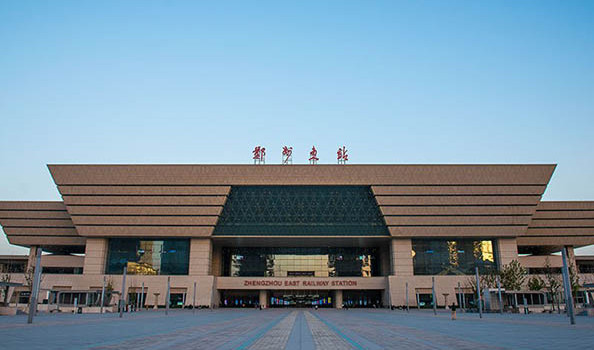 Zhengzhou East Railway Station - High Speed Rail Hub in Henan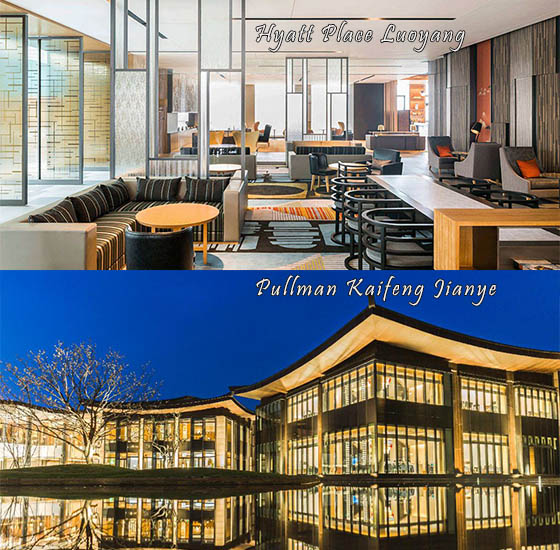 Top Recommended Hotels in Henan
Henan has hundreds of star-rated hotels and a great many hostels and guesthouses at different price and location. According to your budget and itinerary, you can choose from luxury 5-star hotel to cheap hotel, and book hotel in downtown area or near major attractions.
● Accommodation near Shaolin Temple: Ordinary tourists often stay in Dengfeng nest to the Shaolin Temple Scenic Area, because Dengfeng is only 15 km, around 30 minutes' drive to Shaolin Temple and has hotels with better facilities.
● In Luoyang: The three most popular accommodation areas in Luoyang are in the downtown, near Longmen Grottoes and Luoyang Airport or train stations. Luoyang is not big, so you better stay overnight in the urban area where has more options and easy access to other spots.
● In Zhengzhou: As the capital and largest city, the economic center of Henan, Zhengzhou has the finest accommodation condition. The city center area offers the best accommodation choices and tourism convenience. To catch your flight or train leaving, you can also book hotel near the airport and train station.
● In Kaifeng: Tourists more like hotels near the Drum Square in the city center and next to the Millennium City Park, for they can visit other attractions in Kaifeng efficiently from that area. Top-recommended deluxe hotels are Pullman Kaifeng Jianye and Sheraton Kaifeng.
Keep Reading: Where to Stay in Luoyang | Where to Stay around Shaolin Temple | Where to Stay in Zhengzhou | Where to Stay in Kaifeng
Henan in Central China borders Hebei to the north, Shanxi to the northwest, Shaanxi to the west, Anhui and Shandong to the east and Hubei to the south. China has a profound long history and up-to-date international metropolis. You can continue your ancient China exploration of Henan with Beijing, Xian, and neighboring Shanxi and Shandong, and extend trip longer to modern Shanghai, leisured Chengdu, idyllic Guilin and more great destinations in China.
Travel Henan with Beijing & Xian (most popular travel routes)
Beijing and Xian are both significant ancient capitals and top destinations in China with iconic World Cultural Heritages and convenient traffic to Luoyang. Apart from 1 day for touring Luoyang, another day for visiting Shaolin Temple, the most common scheme is to take 3 days for Beijing and 2 days for Xian and spare 1 day for arrival or leaving.
During your 3-day Beijing tour, you can hike the Great Wall, visit Forbidden City, Temple of Heaven, Summer Palace, and Beijing Hutongs and other imperial buildings and landmarks. Later, you can take a 4 hours' high speed train to Luoyang, use 2 days for Luoyang and Shaolin Temple tour. And next, you can take 1.5 hours' high speed train from Luoyang to Xian and spend 2 days visiting Terracotta Army, walking on the Ancient City Wall, tasting various snacks in the Muslim Quarter and watching gorgeous night views of Drum & Bell Towers.
Travel Henan with More Destinations
If you are looking for some places authentic old, Datong (Yungang Grottoes) and Pingyao (Pingyao Ancient City) in Shanxi are favored stop over point between Beijing and Xian, which presents another remarkable Buddhist grottoes and the authentic urban of ancient China. If you like modern city and enjoy metropolis convenience, only 2 hours, you can fly to Shanghai from Zhengzhou to watch the skyscrapers and feel the mixed oriental and western culture. China is vast and rich in diverse tourism resources. As you like, after your Henan travel, you can tour Chengdu for the Giant Panda, Guilin for the picturesque Li River, Shandong for Chinese Confucianism and more other wonderful places.
Keep Reading: Popular Shaolin Temple Tours |
Popular Luoyang Tours | Popular Xian Luoyang Tours | Popular Zhengzhou Tours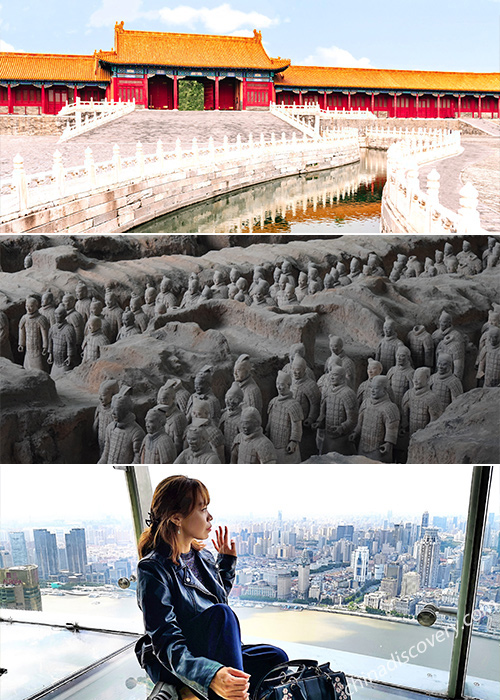 Travel Henan with Beijing, Xian, Shanghai & More Popular Destinations in China