Chengde, used to be called Rehe, is a prefecture level city in Hebei Province, an international tourism city approved by Hebei provincial government, and a regional central city connecting Beijing, Tianjin, Liaoning and Inner Mongolia. It covers an area of 39519 square kilometers and is only 225 km from Beijing.
Chengde is one of the first batch of national historical and cultural cities. In 1703, Chengde Mountain Resort was built by Emperor Kangxi, which enabled Chengde to be the second political center of Qing Dynasty. Now Chengde is a famous tourism city full of vigor and vitality and is especially popular in summer for its cool weather.
Why visit this city:
Rich and Diverse Tourism Resources - Apart from the famous Mountain Resort, the scenic Jinshanling Great Wall is also in Chengde. Apart from that, you can enjoy grassland scenery and mountain landscape in Chengde at the same time.
Perfect Summer Retreat in Northern China - With a high latitude, Chengde has always been a summer retreat for hundreds of years. It is quite relaxing to stroll in the parks and resorts to feel the cool summer breeze.
Convenient Transportation from Beijing - With a distance of only 225 km, you can easily get to Chengde from Beijing with about 3 hours' drive. High speed train will soon be available at the end of 2020 and the transfer time will be shortened to 1 hour.
Top Attractions in Chengde
Most people come to Chengde for Jinshanling Great Wall and Chengde Mountain Resort. But Chengde is more than That. You can feel the Buddhist culture of this city in the Outer Eight Temples, admire vast prairie in Bashang Grassland, appreciate strange peaks in Shuangtashan Forest Park, etc. See more Chengde Attractions >
Chengde Weather and When to Go
Chengde Transportation
Where to Stay in Chengde
Chengde Maps
For a better understanding of the location of Chengde City and how to travel in Chengde, here we provide some Chengde Maps for you, including Chengde China Map, Chengde Transportation Map and Chengde Attractions Map. Check more Chengde Maps >
Top Destinations near Chengde
Chengde is usually travelled with Beijing, the capital of China. You can also extend your trip to more scetions of the Great Wall (Mutianyu, Badaling, Simatai, Huanghuacheng, etc.), the nearby Tianjin (Five Great Avenues, Tianjin Eye, Tianjin Ancient Culture Street) or travel north to Inner Mongolia .
Other Popular Destinations in China
China is vast and diverse. You can choose your favorite destinations among more than 70 tourist destinations and regions, like Beijing, Shanghai, Xian, Chengdu, etc. Following are 4 popular destinations you may be interested in. Check all destinations in China.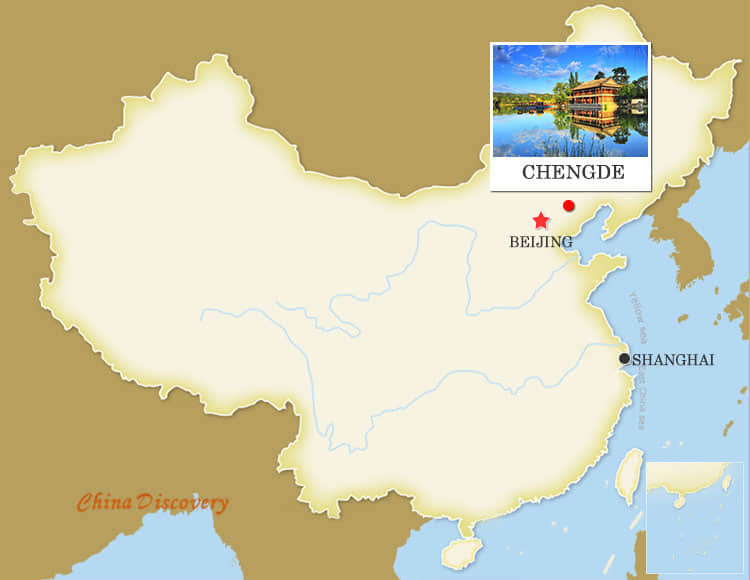 Chinese Name: 承德
Chinese Pinyin: chéng dé
Population: 3,582,700
Language: Mandarin & Chengde Dialect
Tel Code: 0314
Zip Code: 067000
Time Zone: (UTC+8)
Plan Your Chengde Tour
Chengde, a city neighboring Beijing, is known for the Jinshanling Section of the Great Wall and the Imperial Mountain Resort for the royal family in the Qing Dynasty. 2 days is suitable for visiting major spots in Chengde. But tourists usually spending 4 to 5 days traveling Chengde after Beijing.
It's convenient to visit attractions together in the Chengde city center, such as Chengde Mountain Resort, Putuo Zongcheng Temple, Puning Temple, Pule Temple, Qingchuifeng Peak, etc. It's also unmissable to see and hike along the magnificent Jinshanling Great Wall which is located in the suburban area between Chengde and Beijing. If time allows and you're quite interested in natural scenery, the picturesque Bashang Grassland is also charming to stop by. Besides Beijing, travelers can also extend the Chengde trip further to Tianjin, Qinhuangdao, Zhangjiakou, and more stunning heritage and nature sights in China.
Recommended Tours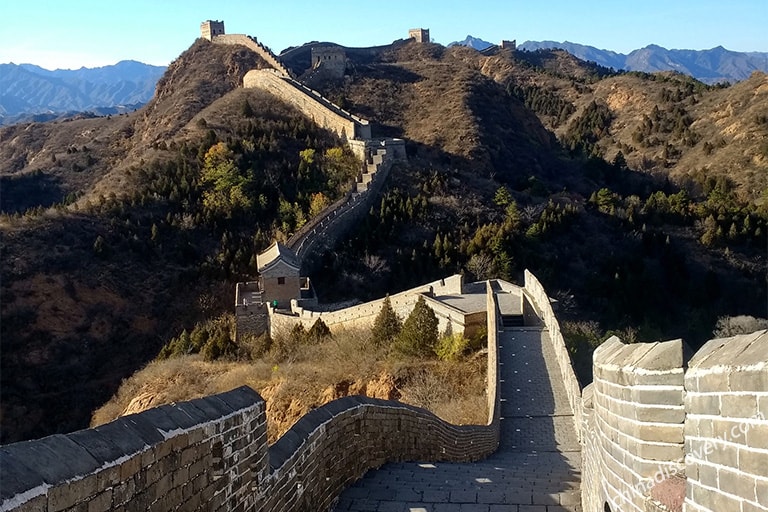 More Chengde Tours