Zhuhai, one of the earliest 4 special economic zone of China, is now listed in the Guangdong-Hong Kong-Macau Greater Bay Area, the biggest built-up area in the world encompassing Guangzhou, Shenzhen, Macau, Hong Kong, Zhuhai, Foshan, Huizhou, Dongguan, Zhongshan, Jiangmen and Zhaoqing. It is one of the Key Node City of Greater Bay Area Cities. Since the Hong Kong-Zhuhai-Macau Bridge was put into use, Zhuhai plays a more essential role in the transportation from Macau and Hong Kong to mainland China and vice versa.
The name of the city is named after the Pearl River. Zhuhai is where the Pearl River flows into the South China Sea. Located in the Pearl River Delta, Zhuhai borders Jiangmen to the northwest, Zhongshan to the north, and Macau to the south. The provincial capital Guangzhou is about 150 km to the north. With the longest coastline in Guangdong Province, Zhuhai has many outlying islands and thus called "City of a Hundred Islands". When you come to here, you will have a relax in the slow pace of life here. The romantic ocean landscape makes this place very suitable for living. It is also why this city is reputed as "Romantic City". According to a report released in 2014 by the Chinese Academy of Social Sciences, Zhuhai is the most livable city in China.
Why Visit Zhuhai?
A Gateway City from Hong Kong & Macau to Mainland China. Zhuhai is always served as a gateway city from Macau and Hong Kong to mainland China and vice versa. Since the Hong Kong-Zhuhai-Macau Bridge was put into use, Zhuhai becomes more and more important in playing such a role. As Zhuhai borders Macau to the south, people could go from Macau to mainland China from the Gongbei Port of Zhuhai and vice versa. Furthermore, Lotus Bridge connecting Cotai of Macau with Zhuhai's Hengqin Port, so you could across the bridge after crossing Cotai Port of Macau to Zhuhai and vice versa. Nowadays, tourists could take shuttle bus or private car from Hong Kong to Zhuhai via Hong Kong-Zhuhai-Macau Bridge. You could also take a ferry from Hong Kong or Shenzhen to Zhuhai. There are also convenient network of railway connecting Zhuhai with many cities of Guangdong Province, such as Guangzhou, Shenzhen, Foshan, Jiangmen, Zhongshan, etc.
Water-themed Activities. As a city located near the sea, there are many activities relating to water for you in Zhuhai. On the one hand, you could go to those ocean-themed parks for having fun. Both Chimelong Ocean Park and Dream Water Park of Zhuhai are good choices for you. On the other hand, you could play in those outlying islands of Zhuhai, such as Wai Lingding Island, Dong' ao Island and so on. You could have any popular water activities at those islands.
Romantic and Relaxing Life. You can experience the coastal city's special romance by walking along the Qinglv Road. The name of this road means "the road of lovers". Wandering along the road, you will see the ZhuHai Fishing Girl, a statue of fishing girl, which is the landmark of Zhuhai. You can also see a lighthouse with Mediterranean Style and Zhuhai Opera House with the shape of scallops. During every morning or evening, you could see locals doing exercises along the Lovers' Road or in local parks. In holidays, many families may have water activities near the sea.
Top Things to See in Zhuhai
Many tourists choose to travel to Zhuhai for one to two days. You could visit the New Yuan Ming Palace to explore the highlights of ancient royal garden of China. In Tang Jia Village, you will see dwellings of Local Chinese in Ming and Qing Dynasty. Zhuhai will also meet your needs for sea scenery in those outlying islands as Dong'ao Island. Walking along the Lovers' Road, you will see Statue of Fisherwoman, the landmark of Zhuhai.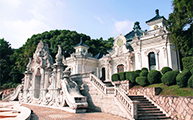 The New Yuan Ming Palace
This new place is the reproduction of the palace in Beijing. With the proportion of 1:1, this new palace reproduces 18 of the 48 scenic spots in Beijing. The palace is blustered with culture of Qing Dynasty. You could see delicate and elegant buildings of traditional Chinese styles.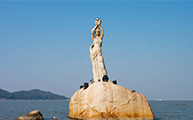 Statue of Fisherwoman
The Statue of Fisherwoman is the landmark of Zhuhai. The statue is about 8.7 meters high and located at the seaside of the Middle Lovers' Road. The fisherwoman facing to the direction of Beijing lifts up a big pearl on the head. It is the first large-scale seaside statue of China and a free attraction of Zhuhai.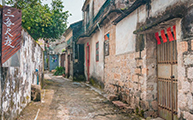 Tang Jia Village
Located at the west of Pearl River estuary, Tang Jia Village is one of China's coastal town maintaining its ancient style. In this old town, you could see Chinese dwellings in Ming and Qing Dynasty. These old buildings witness the history of locals in the past hundreds of years. Here you could also visit former homes of many great men in Chinese history.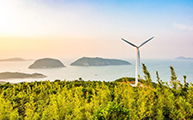 Dong'ao Island
If you want to relax and enjoy the sea scenery, then Dong'ao Island can be your first choice. Here you could see the beautiful sunset near the Dong'ao Bay, climb up the Honeymoon Pavilion, eat delicious seafood and explore the treasures of pirate.
Featured Activities
You could take a shuttle bus from Hong Kong to Zhuhai or from Zhuhai to Hong Kong to enjoy the sea scenery on two sides. While walking along Lovers' Road, you could see Macau in the distance. Meanwhile, you will see the Fisherwoman Statue, Zhuhai Opera House and a Mediterranean styled lighthouse. In Zhuhai, you could also have a family tour to the Chimelong Ocean Kingdom, which is beloved by children. During Chinese New Year, Zhuhai Imperial Hot Spring is a popular place to go for relaxing.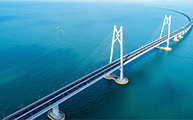 Hong Kong-Zhuhai-Macau Bridge
Hong Kong-Zhuhai-Macau Bridge, with the length of 55 km, is the world's longest cross-sea bridge. It connects Hong Kong, Zhuhai and Macau. You could take a shuttle bus or private car (has to apply for quota) from Zhuhai to Hong Kong via this bridge to explore the beautiful sea scenery along the way.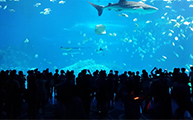 Zhuhai Chimelong Ocean Kingdom
Come to this ocean-themed park, you will have a close contact with these cute and talented animals in the sea. Walking along the Ocean Avenue, watching the talent show of dolphins, enjoying the marine wonders, playing various kinds of amusement projects and so on are what you can expect in this ocean kingdom.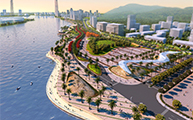 Zhuhai Lover's Road
This is a romantic road of Zhuhai. After dinner, you could walk or ride bike along the road to watch beautiful sea scenery and Macau in the distance. During your tour, you can't miss the landmark of Zhuhai - Statue of Fisherwoman, a Mediterranean-style lighthouse and Zhuhai Opera House.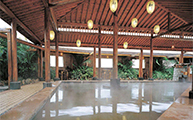 Zhuhai Imperial Hot Spring Resort
This is a hot spring resort with Japanese style. You could experience the hot spring with various themes. Apart from the hot spring, you could also take part in the temple fair to have delicious snacks, play games, let off fireworks, learn to make dessert, etc.
Weather & When to Go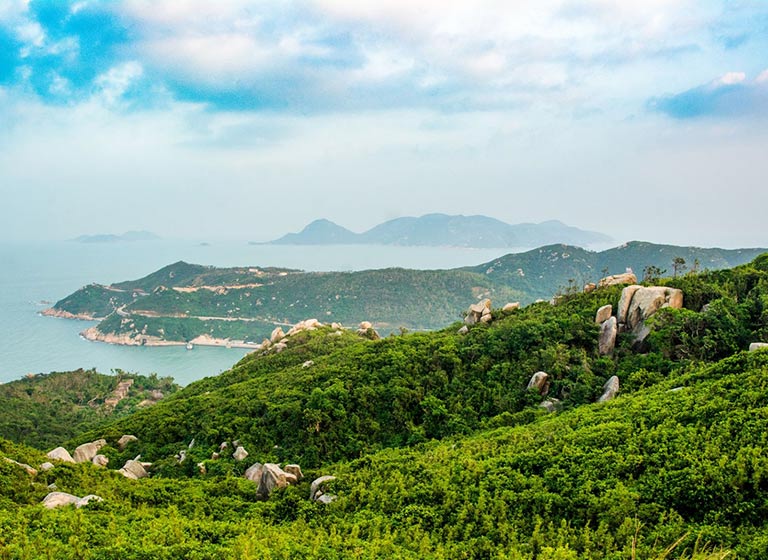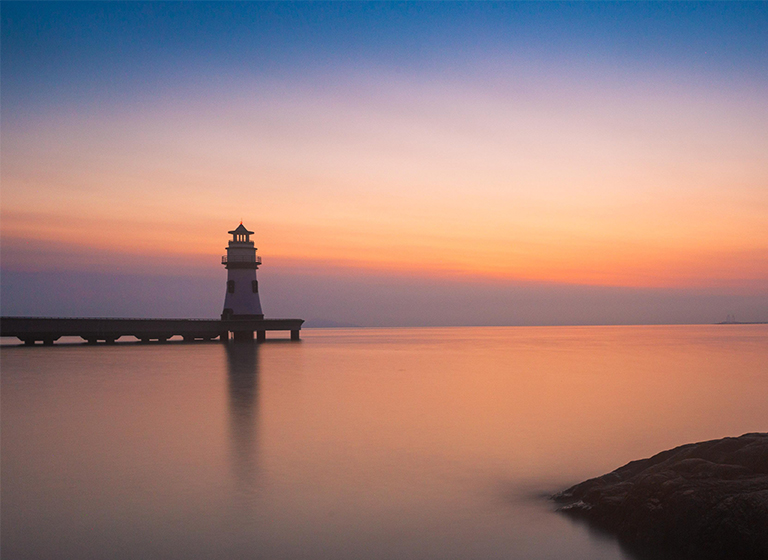 Located at west coast of Pearl River Estuary, Zhuhai's climate is highly influenced by the monsoon. Zhuhai has a subtropical oceanic monsoon climate of South Asia that is characterized by intense radiation, adequate moisture, relatively high temperature, and abundant rainfall.
The average temperature of Zhuhai in a year is about 72.5 °F (22.5 °C). Over the course of the year, the average temperature varies from 59 °F (15 °C) to 83.3 °C. The rainfall focuses on April to September. Typhoon season is also from April to September. From March to May, Zhuhai sees constantly changing weathers with rainy days from time to time and relatively cool days in a year. From June to August, Zhuhai sees hot temperatures in a year and rainy days. From September to November, Zhuhai gradually becomes cool and dry. This period is comfortable and sunny. From December to next February, the weather is cold and dry. Meanwhile, it hardly snows in this period.
Therefore, the best time to Zhuhai is from October to next April when you can enjoy Zhuhai with comfortable weather, and it is also suitable to visit Zhuhai all year round. It is advised to bring umbrellas or raincoats, and water-proof shoes when you go to Zhuhai from March to November in case of rainy days.
How to Get to & Around Zhuhai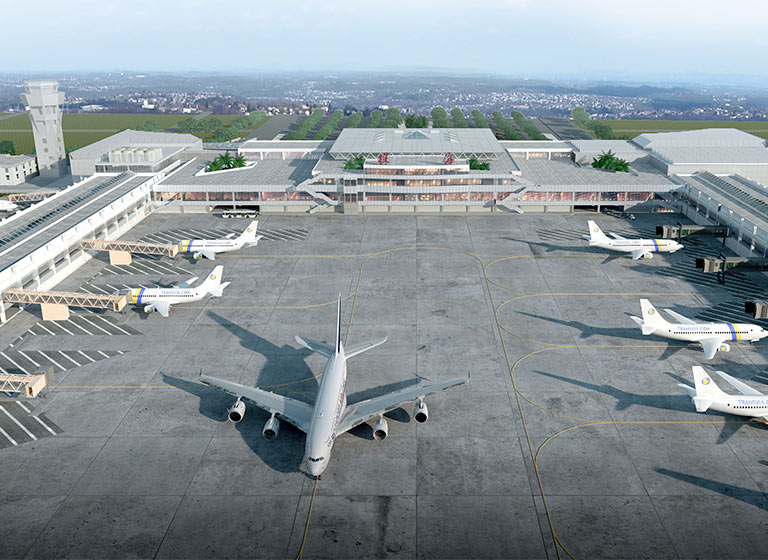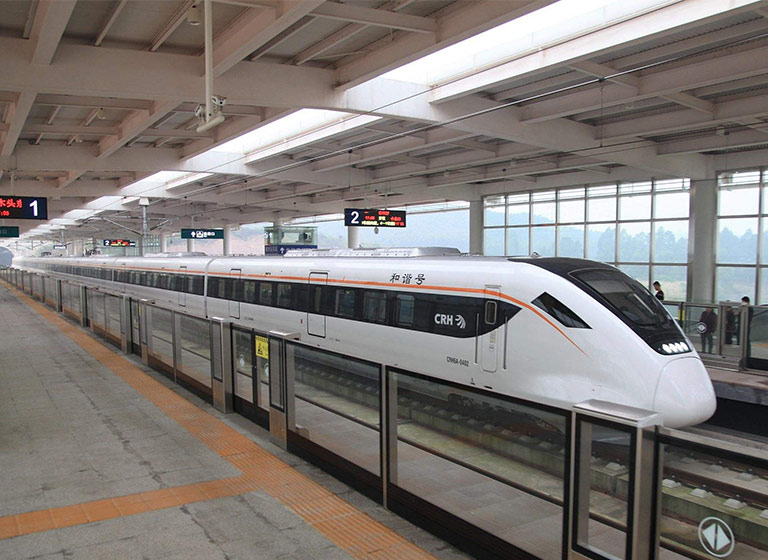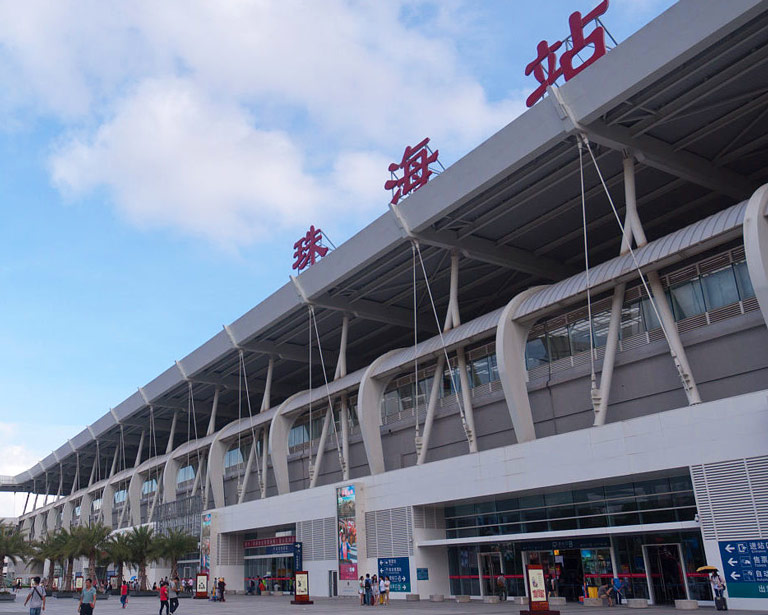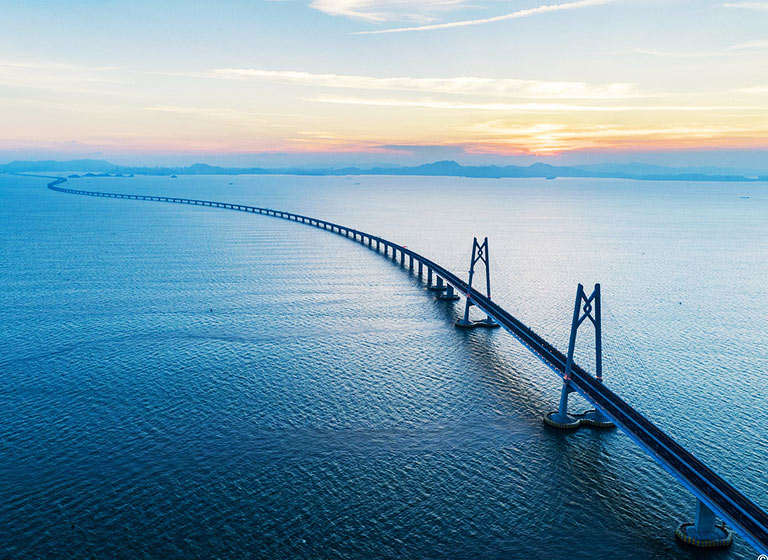 Get to Zhuhai
By Air
There is one airport in Zhuhai named Zhuhai Airport (IATA: ZUH). Zhuhai Airport has direct flights between other 75 cities of China every day, including Beijing, Shanghai, Xian, Chengdu, Chongqing, Hangzhou, Wuhan, Kunming, Guiyang, Lanzhou, Sanya, Zhengzhou, Harbin, etc. Situated in Jinwan District, this airport needs about 1 hour to get to city downtown by driving about 45 kilometers. Besides, airport bus and taxi are also available.
By Intercity Railway & High Speed Train
Zhuhai has the Guangzhou-Zhuhai Intercity Railway, connecting Guangzhou, Zhuhai and even some cities or towns of Zhongshan and Foshan. It will take only about 1 hour from Guangzhou South Railway Station to Zhuai Railway Station. There are 62 trains every day going this way. Meanwhile, there are also intercity railway between Zhuhai and other cities of Guangdong Province. In addition, There are high speed trains from Guangzhou to Zhuhai, including 11 D-trains and 4 G-trains. However, there are even no direct trains between any other cities and Zhuhai. Therefore, many people choose to transfer at Guangzhou South Railway Station.
By Private Car/Bus
You could take shuttle bus/private car from Hong Kong, Shenzhen, etc to Zhuhai. There is Hong Kong-Zhuhai-Macau Bridge between Hong Kong and Macau, and there are many shuttle buses you can take from Hong Kong to Macau. If you go from Macau to Zhuhai, you could also take a shuttle bus/private car via the Lotus Bridge to the Hengqin Port in Zhuhai after crossing Macau's Cotai Port.
On Foot
As Zhuhai borders Macau to the south, people could walk across the border to Zhuhai from Macau at Gongbei Port of Entry.
By Coach
There are 24 coach stations in the various districts in Zhuhai, and the mostly used are Zhuhai Gongbei Coach Station, Qiguan Coach Station, Gongbei Tongda Coach Station, etc. There are many daily coaches from/to other cities in whole Guangdong Province, Macau, and many cities in other provinces including Hunan, Hubei, Fujian, Hainan, Guangxi, etc. Most coaches are high speed and arrive/depart every 10-20 minutes.
By Ferry
Zhuhai has more than 6 ferry terminals, but only one terminal with ferries between Zhuhai and other coastal city of China, such as Hong Kong and Shenzhen. You could take ferry from Hong Kong or Shenzhen to Jiuzhou Ferry Terminal in Zhuhai.
Get around Zhuhai
To get in and around Zhuhai, travelers can take the convenient Zhuhai tram, ferry, bus, taxi, etc. Besides, our private transfer service is also recommended for a worry-free and speedy transfer during a city trip! Please feel free to contact us about the private transfer service.
Accommodation & Best Places to Stay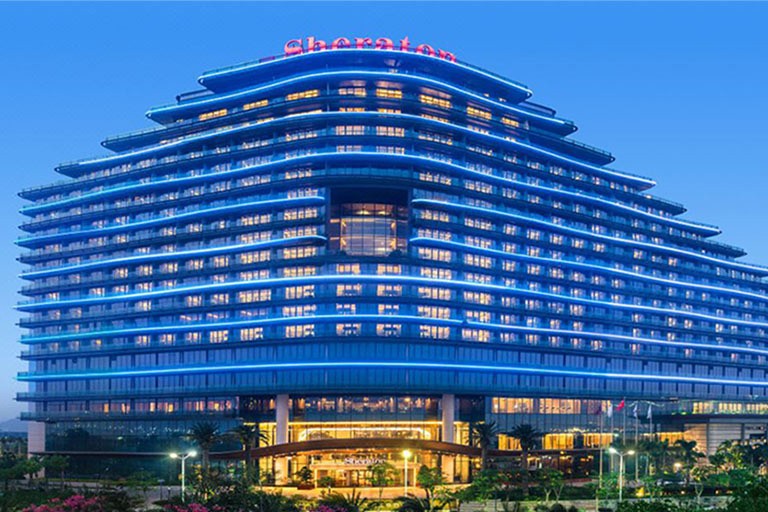 Many tourists choose to travel to Zhuhai for one or two days. As one of the four earliest special economic zones of China, Zhuhai offers extremely abundant selections of hotels from luxury, comfort to budget and hostels. As the prices of hotels in Zhuhai are relatively cheaper than that in Macau, most tourists to Macau may want to stay near Gongbei Port which is near Macau. Some tourists planning to play in Zhuhai Chimelong Ocean Kingdom or visit Cotai of Macau may choose to stay near Hengqin Port. Others who want to visit the downtown area of Zhuhai can stay in Xiangzhou District. If you stay in Jinwan District, it would be easier for you to catch early flight. If you want to catch early ferry to Shenzhen or Hong Kong, you need to stay near the Jiuzhou Ferry Terminal. If you go to outlying islands of Zhuhai such as Dong'ao Island, then hotels on those islands would be convenient for you to enjoy sea scenery.
Latest & Useful Zhuhai Maps
To help you better plan your tour in Zhuhai, we provide you here maps about Zhuhai location in China's Greater Bay Area, Zhuhai districts and attractions in Zhuhai. Please feel free to use them.
Zhuhai District Map
Zhuhai Tourist Map
Other Destinations in China's Greater Bay Area
Zhuhai is one of the Key Node Cities of the Guangdong Hong Kong Macau Greater Bay Area. As there are more convenient transportation between Zhuhai and other cities in Greater Bay Area and there are many highlights in these cities, it is highly recommended to travel extend to those top places!
Other Destinations in China
China is a vast country with tremendous number of tourist destinations to get much pleasant. Besides visiting Zhuhai City, you can also travel further to more hot destinations, such as Beijing with renowned Forbidden City and Great Wall, Shanghai with charming modern and colonial appearance, Guilin with appealing Karst landform sightseeing, Xian with impressive Terracotta Warriors and Horses, etc. Check all destinations in China.
Chinese Name: 珠海
Chinese Pinyin: Zhūhǎi
Population: 1,891,100
Language: Mandarin & Cantonese
Tel Code: 0756 (+86)
Zip Code: 519000
Time Zone: (UTC+8)
Plan Your Zhuhai Tours
Many tourists plan to take about 1 to 2 days in Zhuhai combined with their tours in Hong Kong, Macau and Shenzhen. It is highly recommended to take a day trip from these cities in Gongdong-Hong Kong-Macau Greater Bay Area to Zhuhai. For in-depth visiting in Zhuhai, it is a good choice to stay one night here to fully savor all the highlights of Zhuhai. If you have your own ideas, feel free to tell us your likes and interests and we are here ready to help you customize a Zhuhai tour and around! Come with China Discovery now!
Recommended Tours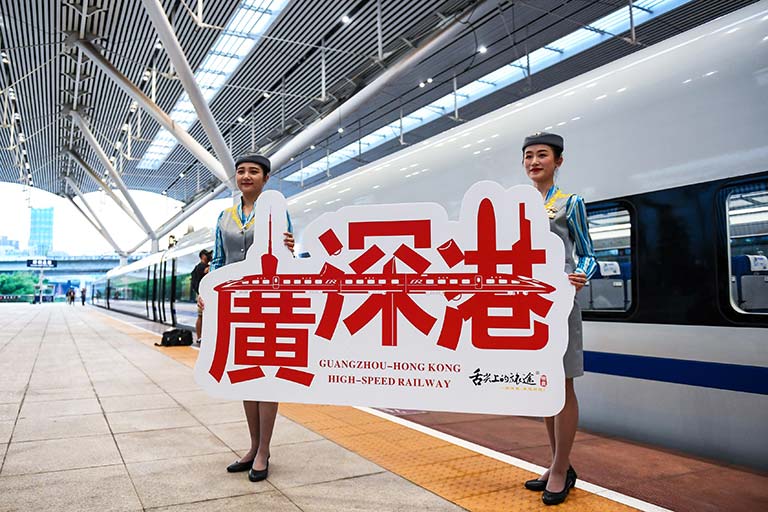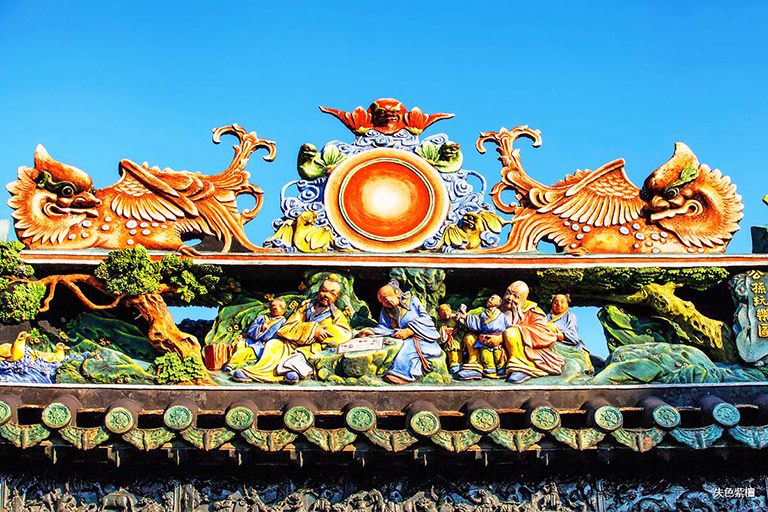 MORE