How to Get to Greater Bay Area China
Since early 2019, Hong Kong, together with Macau, Guangzhou, Shenzhen and other 7 cities of Guangdong Province (Zhuhai, Foshan, Huizhou, Dongguan, Zhongshan, Jiangmen and Zhaoqing) has been gathered together as an integrated economic and business hub, namely "Greater Bay Area" (GBA). You must have heard a lot about Hong Kong, Macau, Shenzhen and Guangzhou before. As "the most vibrant city cluster in China", those four wonderful sites are never lack of attentions of the world. The rest cities in the GBA also draw people for cross-border excursions. However, as there are visa policies and there are so many transportation options for tourists to get to this area, you may feel like steeping into a maze when planning tours to visit the cities. Don't worry, in this guide, we will help you get rid of all the problems and make it easier for you to better plan your trip!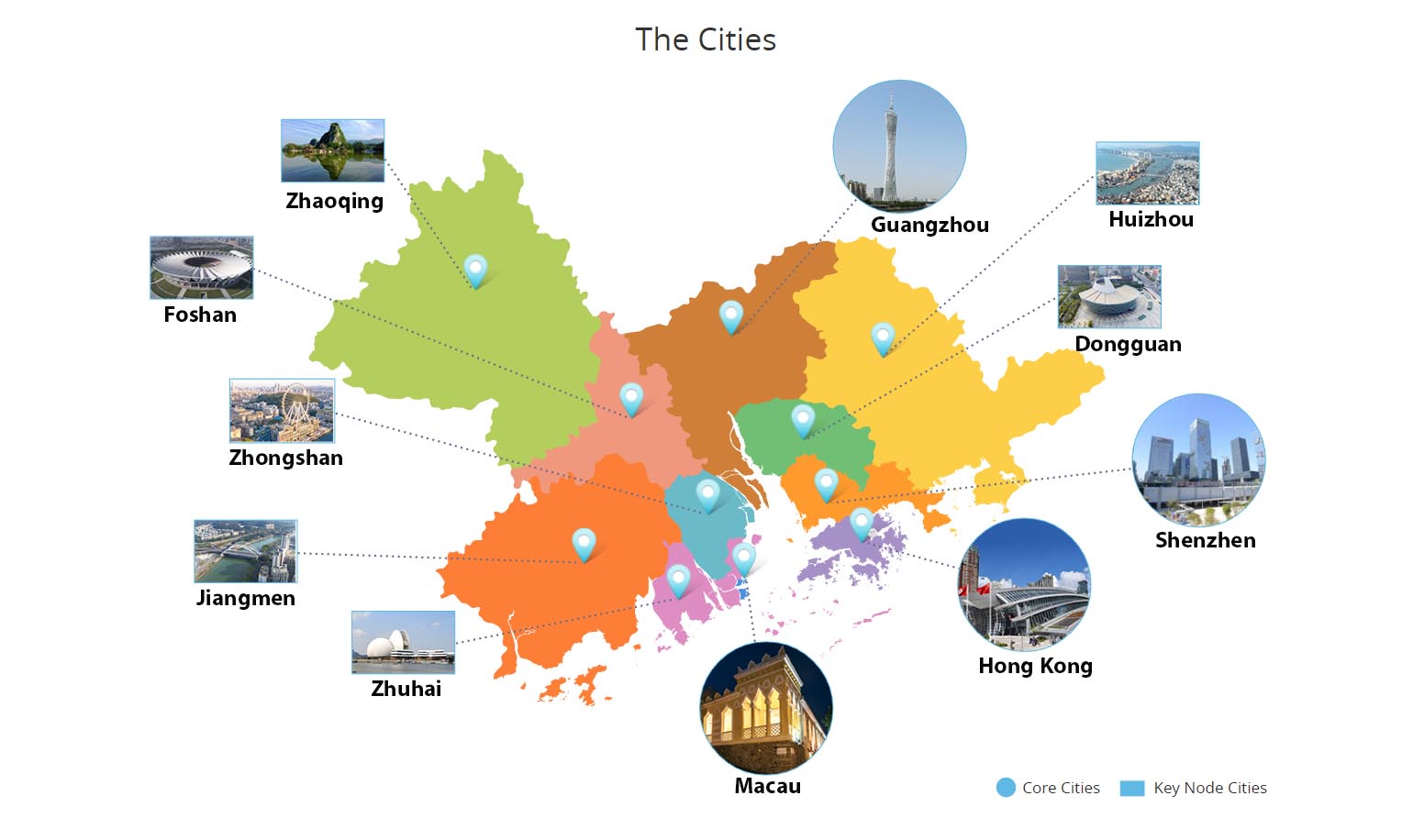 Greater Bay Area Map
Visa Policies in & around Greater Bay Area
How to Get to Hong Kong
Hong Kong is located at the coastline of South China Sea. About the transportations to get to this world-class city, you're spoilt for choice: flights, helicopters, high speed trains (also known as bullet trains), through trains, ferries, cross-boundary shuttle buses and coaches…
Check more about how to get to Hong Kong >>
How to Get to Macau
Macau across the sea to Hong Kong is a gambling heaven. Most of travelers can reach Macau by air, ferry, cross-boundary bus and coach.
Check more about Macau Transportation >>
How to Get to Guangzhou
Check more about Guangzhou Transportation >>
How to Get to Shenzhen
Check more about Shenzhen Transportation >>
How to Get to Zhuhai
Zhuhai faces Hong Kong in the east across the sea and joins Macau in the south. To get to this city, you can take a flight, train, ferry, long-distance bus or cross-boundary bus and coach.
How to Get to Foshan
Foshan is the third-largest city in the Guangdong Province. Though you may not have heard its name before, you must know Wing Chun Kung Fu, Cantonese opera, Wong Fei Hung and Ip Man (Bruce Lee's master). Foshan is the birth place of Wing Chun and Cantonese opera, and also home of the two kung Fu icons. You can get to this art and Kung Fu city by flight, train, metro and coach.