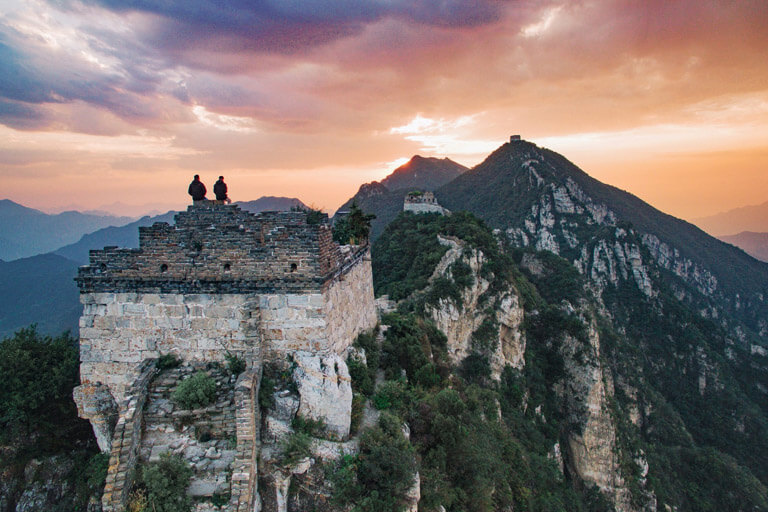 Hiking on Jiankou Section of Great Wall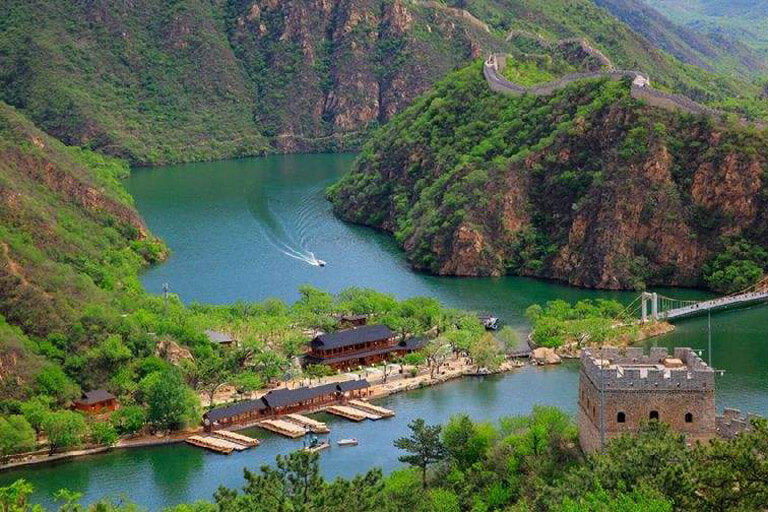 Take a boat to see the Huanghuacheng Great Wall
There are many ways to explore the charms of the Great Wall. You can plan your Great Wall visit according to your interest (hike, photography, history, landscape), time (2hours, half day, 1 day, 2 days) and physical condition. Below are Top 5 Great Wall Experiences:
Hiking the wild section of Great Wall - the in-depth way to explore the Great Wall. It's adventurous, hidropoietic and scenic. You have to pack well for the hiking as there is no restaurant and shops on the Great Wall. Some basic trekking gears are required. Learn more about Great Wall Hiking.
Visiting the Great Wall at Night - Simatai section of Great Wall is the only section of Great Wall, which is open for tourist in evening. It will be lit up during 17:30~21. 00. Simatai Great Wall is about 3hrs' driving from Beijing. You are suggested to take a full day tour which include Simatai night visit with Jinshanling Great Wall daytime hiking. 4 Days Beijing Essence Tour with Simatai Great Wall Night Sightseeing.
Picnic on the Great Wall – having a picnic in a watchtower on the Great Wall is a part of the Great Wall hiking on these wild unrestored sections of Great Wall. But only some of the wild sections of the Great Wall allow tourists to have a picnic, such as Jiankou, Gubekou, Jinshanling, etc.
Ride a Toboggan down the Great Wall - it's a very fast and exciting way to descend the Great Wall. Currently, only Mutianyu and Badaling operate Toboggan ride. Mutianyu Great Wall Taboggan | Badaling Great Wall Taboggan.
Taking a boat to see the Great Wall - very recommended for the second Great Wall visit if you already visited Mutianyu or Badaling. Taking a boat leisurely cruising on the lake while enjoying the Huanghuacheng Section Great Wall hanging over the mountain near the lake is best way to recover from the tough Great Wall hike.