Can You See the Great Wall of China from Space?
Built from millenniums ago, some sections of the Great Wall of China were believed visible, seen from space. Actually, you are able to trace the Great Wall by zooming in some certain pictures taken by the satellite, which seems like a confirmation that the Walls of China do deserve the "Great".
However, the answer for the rational doubt above about the Great Wall is a capital No, and it's more like a popular urban myth that the Great Wall can be seen with the unaided naked eye from Space.
Answers from Astronauts
Buzz Aldrin, the second person landed on the moon in 1969, said he didn't see the Great Wall from the moon when asked about it.
Even the first astronaut of China, Yang Liwei said that he couldn't tell the great wall from the capsule window during his stay in space in 2003.
Later, Chris Hadfield, a Canadian astronaut who has spent about 5 months at the International Space in 2012-2013, also confirmed that via Twitter, "The Great Wall of China is not visible from orbit with the naked eye. It's too narrow, and it follows the natural contours and colours of the landscape."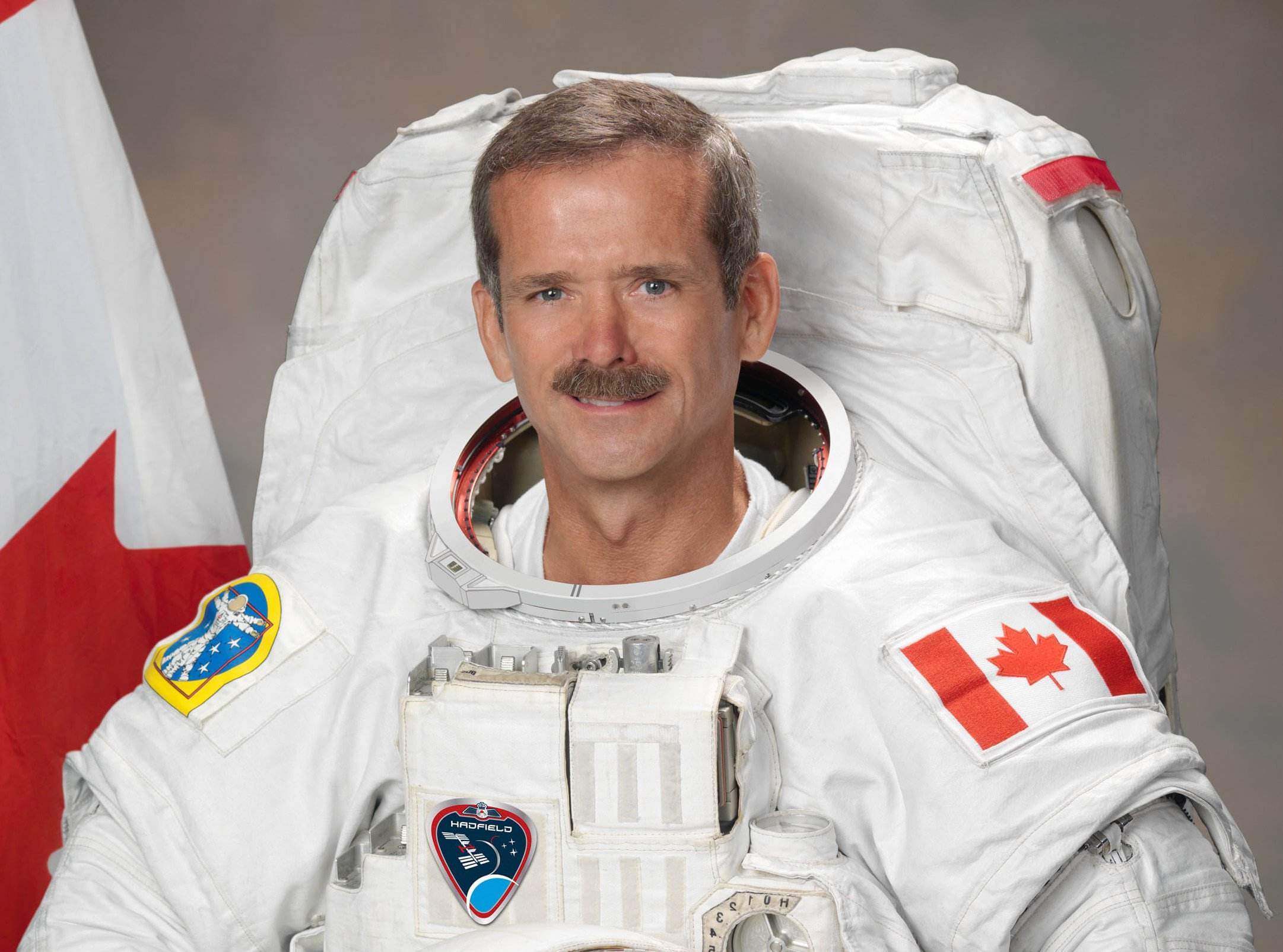 Canadian Astronaut Chris Hadfield
Why can't We See the Great Wall from Space?
The Great Wall of China officially is a maximum 9.1 m (30 ft) wide, and for most of its length is about the same color as the soil surrounding it (made mostly of soil or stones from nearby regions), which makes it tricky to find even in a high-resolution satellite photo from Low Earth Orbit. If you are not familiar with the location of different Great Wall sections, it is even harder to find them. Seen from the Space, our mother planet is just like a white-and-blue little ball, let alone a 9.1m wide wall, and it will be invisible if over 30km height due to the incapability of human eyes. Even you may think the length of the wall affects your visibility, the thickness of the Great Wall is so small that is pretty bad for a large stretch, and to look for the Great Wall from space is like to ask a person to find a worm in a vast forest from over 1 km away.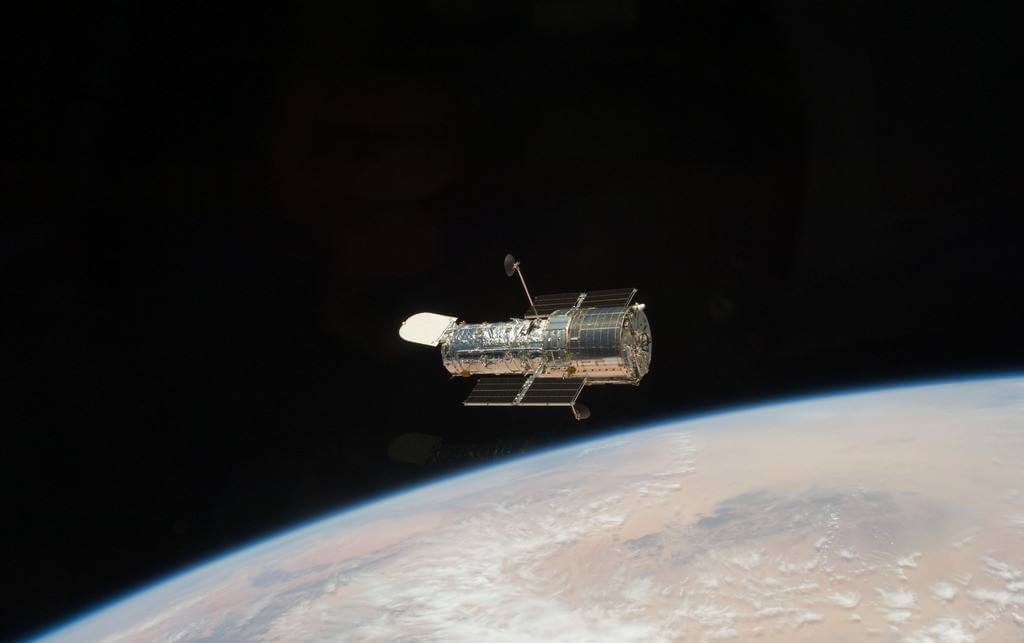 Satellite at Low Earth Orbit
Pictures of the Great Wall of China from Space
Although the Great Wall couldn't be seen by the unaided eyes, if patient, you can still pick out the Great Wall from some high-resolution space-based photographs which were taken from a satellite, and these pictures are able to show the detailed man-made features quite distinctly.
In fact, NASA says astronauts can indeed see cities, highways, bridges, dams and airports, as well as city lights at night — all from in orbit.
In 2004, the US astronaut Leroy Chiao took the first verifiable picture of the Great Wall on the International Space Station. This photo show several sections of the Great Wall in a region of Inner Mongolia, northern China, though he could not really see the wall with his unaided eyes at that time.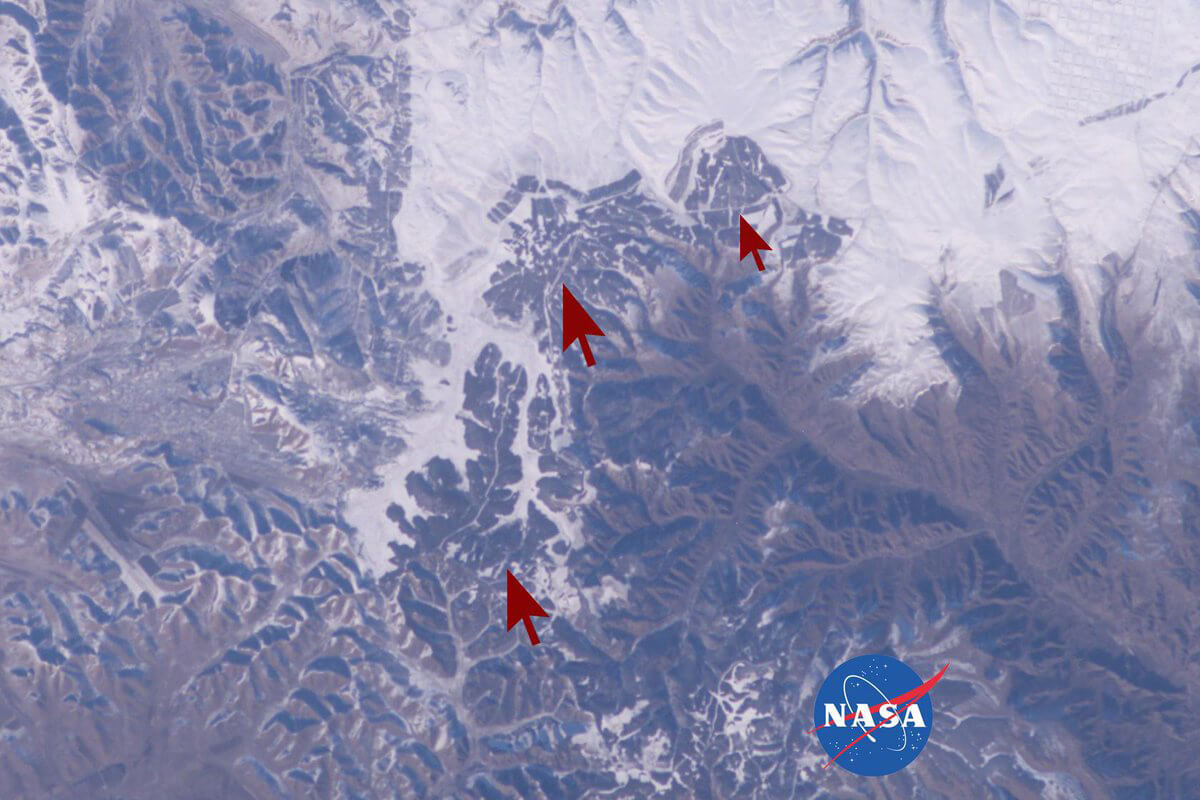 Great Wall Satellite Photo from Nasa (Click to Enlarge)
How to Plan a Great Wall Hiking Tour
There are many stunning Great Walls in Beijing offering you the marvellous views, including Mutianyu Great Wall, Jiankou Great Wall, Simatai Great Wall, Badaling Great Wall and Huanghuacheng Great Wall. Exploring the representative Jinshanling Great Wall and the only lakeside Huanghuacheng Great Wall, trekking on steep mountain ridge of Jiankou Great and the near section of the better preserved Mutianyu Great Wall, admiring the famous and renovated Badaling Great Wall, you can encounter different sparking sides of each section and commemorate the man-made wonder of the ancient Chinese people. China Discovery offers you tailor-made tour service, and you can fully experience all the famous great walls in 2 days. If you have more time, it's also recommended to explore other attractions in Beijing, such as the Forbidden City, Summer Palace, the Temple of Heaven, and More!
Top-Recommended Great Wall Hiking Tour
>> 2 Days Mutianyu and Jinshanling Great Wall Hiking
>> 2 Days Jinshanling and Simatai Great Wall Wild Hiking
>> 4 Days Classic Beijing Tour with Great Wall Hiking
Great Wall of China Facts
Great Wall of China Guide
Recommended Beijing Tours
Top 3 Beijing tours chosen by most customers to explore Beijing in the best way. Check the detailed itinerary, or tailor your own trip now with us.
Start planning your tailor-made holiday to China by contacting one of our specialists. Once inquired, you'll get a response within 0.5~23.5 hours.
Customize a Trip
Have a question? Get answers from our travel experts or guests
Your Question:

Your Name:

Your Email: