Zeva's 1 Day Wandering Shanghai
Departure Date

2016-10-28

Travel Length

1 Day

Travel Theme

City, Culture, Solo

Group Size

1

Travel Route

Shanghai

Highlights

Shanghai, Xintiandi, Xujiahui Catholic Church, Wukang Road, Fuxing West Road, Changshu Road, Huashan Road, Shanghai Theater Academy etc.

Story Tags

#Shanghai Tour#Shanghai Xintiandi Tour#Visit Shanghai#Sightseeing#Photography#City Tour
One thing that always amazed me is that Shanghai, a bustling international city, China's economic hub, has another side of charming tenderness. The true old Shanghai style is hidden in the streets away from the hustle and bustle. They have witnessed the prosperity of the past, and now they are infected with the vicissitudes of time. If you want to get to know Shanghai better, avoid the crowds and traffic, go strolling around these blocks, take a look at the city's historical features, and perceive the vivid life of this land.
Starting from Xujiahui Catholic Church, the largest Catholic church in Shanghai, is built by the French Jesuits in 1904 (Qing Dynasty). Imitating the French medieval Gothic architecture, the red brick wall and the towering bell tower make this centuries-old building particularly eye-catching. The green space in front of the church has also become a resort for wedding photos in recent years. Today is a sunny, there're several groups of people come here for outing, to enjoy a peaceful morning together.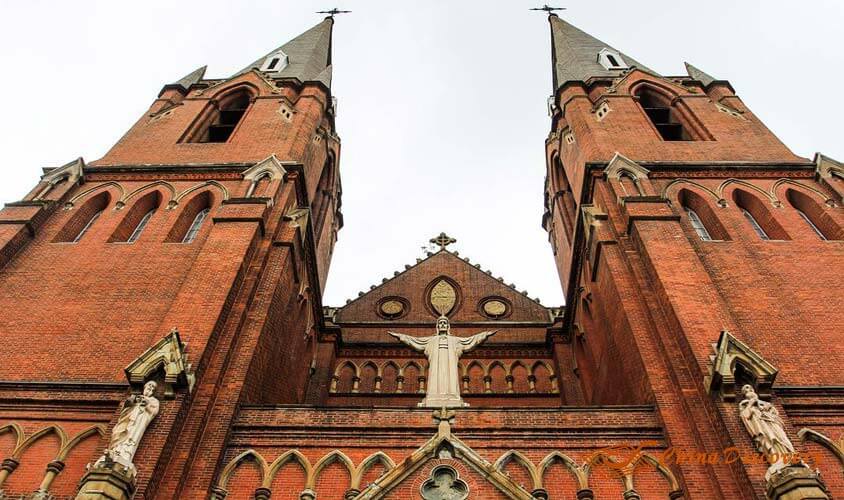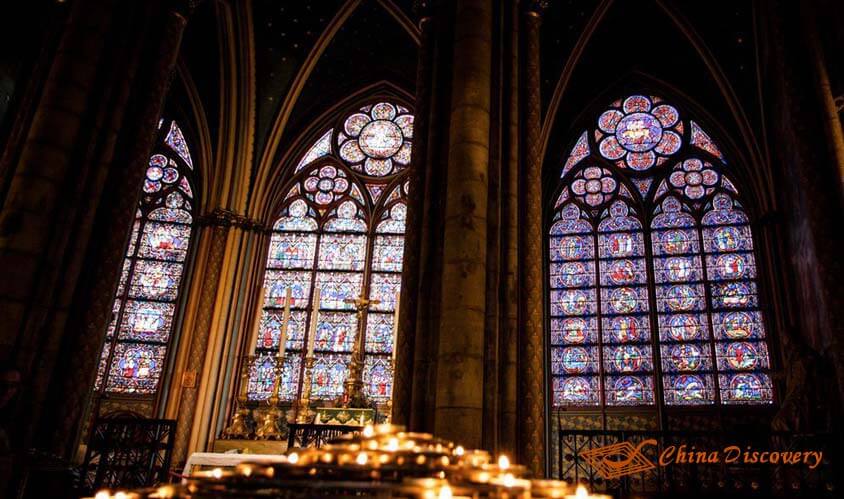 -Xujiahui Catholic Church-
Keep on walking, I then came to the Wukang Road, known as one of the most European-style blocks in Shanghai's downtown area, has 37 historical buildings in this "Authentic Cultural & Historical Street".
Tips: Wukang Road has its own tourist information center, where you can consult relevant information and receive a guide map of nearby blocks. (Address: No. 393 Wukang Road)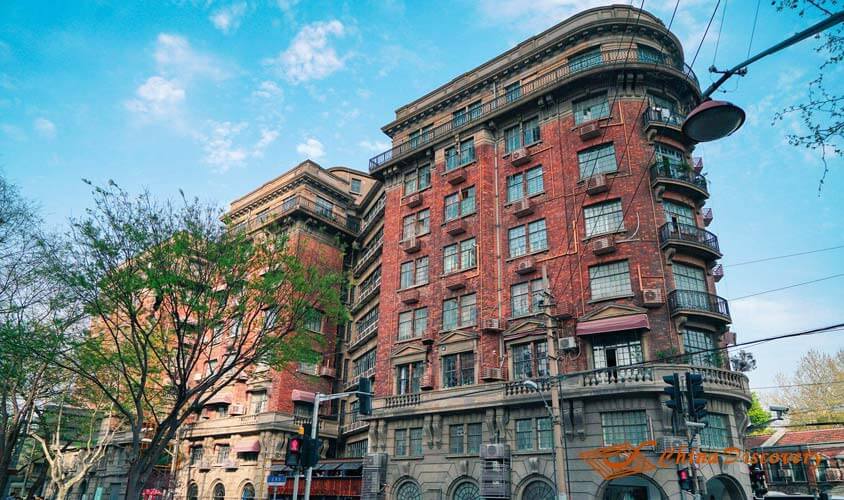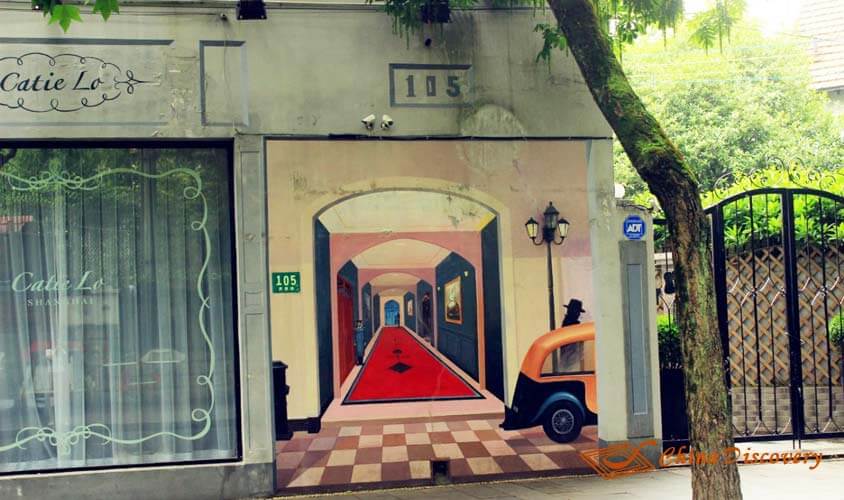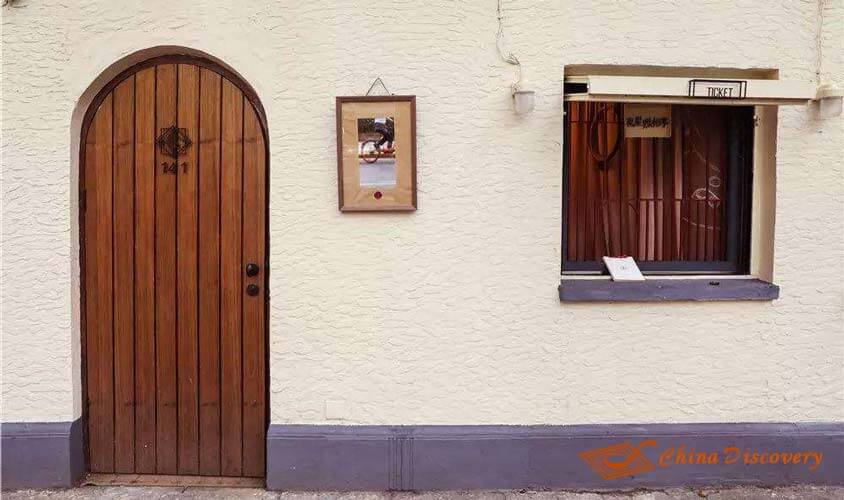 -Historical Buildings at Wukang Road-
Next to Wukang Road is Fuxing West Road (previously called Route Gustare de Boissenzon), it is an important street in the western section of the former French Concession in Shanghai. This path is full of French sycamore, with garden houses and apartments on both sides. With more tourists come to visit, by now there are number of petty-bourgeoisie restaurants, art cafes and some specialty shops open nearby. Walking around, there are two historical garden houses attracts me most.
No. 193 Fuxing West Road is a typical English garden-style residence located at the southeast corner of Fuxing West Road and Wukang Road. The former owner Wilkinson is a British accountant. In 1914, he came to Shanghai from London and built the house. This is an English-style country house with a large double-sloped roof, red brick chimney, a red semi-exposed wooden structure on the north facade, and a light-yellow rough wall on the south facade. The living room presents a polygonal convex wall with a balcony at the top, a circular vaulted window, and a beam window on the first floor. Lane 44 is a spacious and quiet alley. There are seven elegant three-store villas in rich French style, people also call it Rose Villas.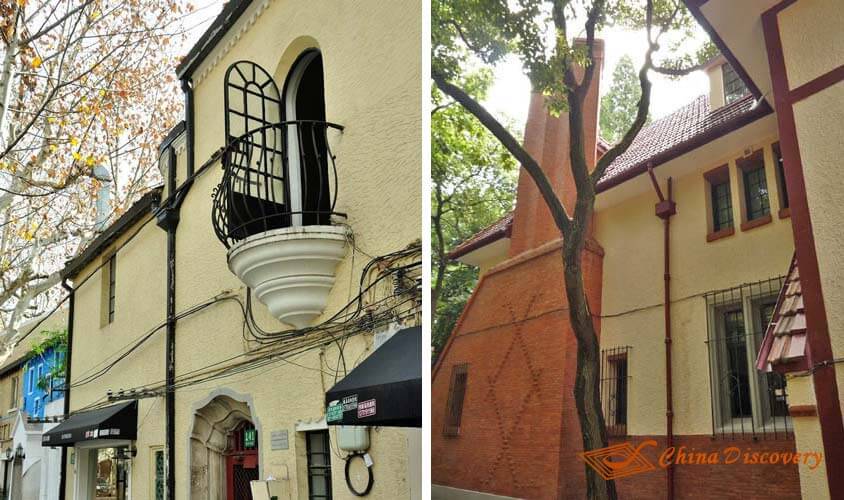 -Fuxing West Road-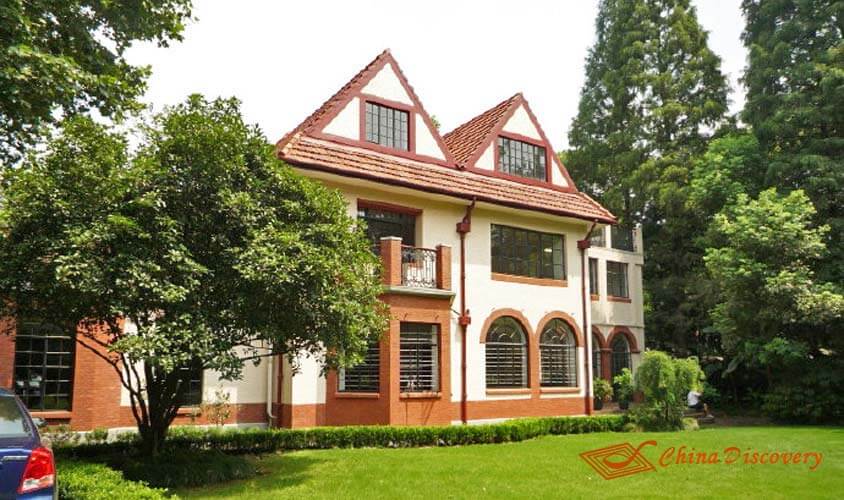 -Rose Villas-
Next move to Changshu Road, another street with historical architectures along both sides. No. 1-4, Lane 209, Ruihua Apartment (also called Savoy Apts) is one of the famed ones. Built in 1928 and designed by the French Merchant Company, this nine-storey building has a simple shape and outstanding style. The geometric patterns of the lower part of the eaves and the bottom of the building, as well as the iron flower railing decoration of the stairs, make the whole building reflect a strong Art Deco style. The Art Deco style originated in the 1920s, and soon became popular in Europe and the United States, especially in some cities in US at the end of the 1920s. Shanghai and some cities in Europe and America began to popularize this new architectural fashion at the same time. Ruihua Apartment then became one of the most fashionable apartments in Shanghai at that time.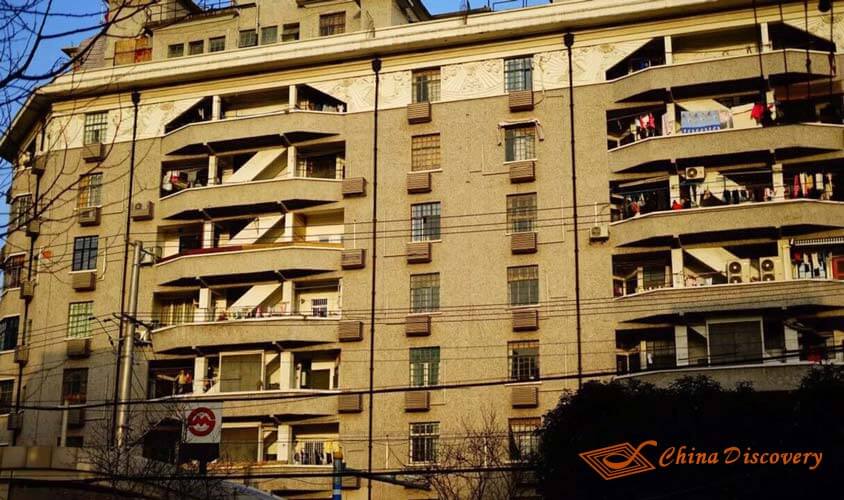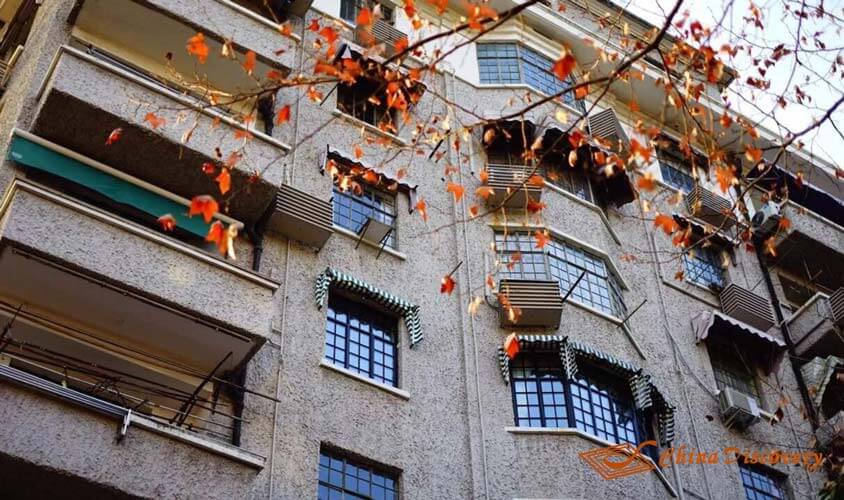 -Ruihua Apartment-
Huashan Road is near to Changshu Road, only one blocks away, and Shanghai Theater Academy is located here. Unlike the capacious rural campus, the academy is only combined by three red-block buildings and a small garden. The art and musical atmosphere are rich with the melodious music flowing out and artworks filled up the wall. This little campus is also good place for some photos.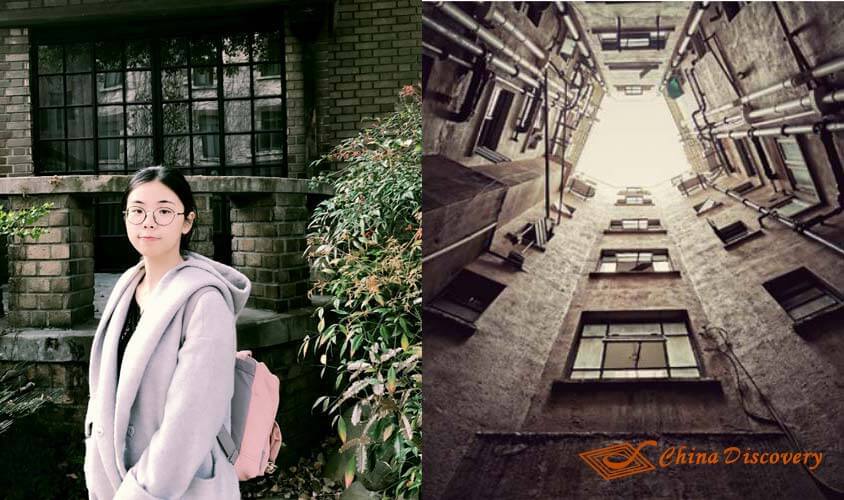 -Zeva at Huashan Road-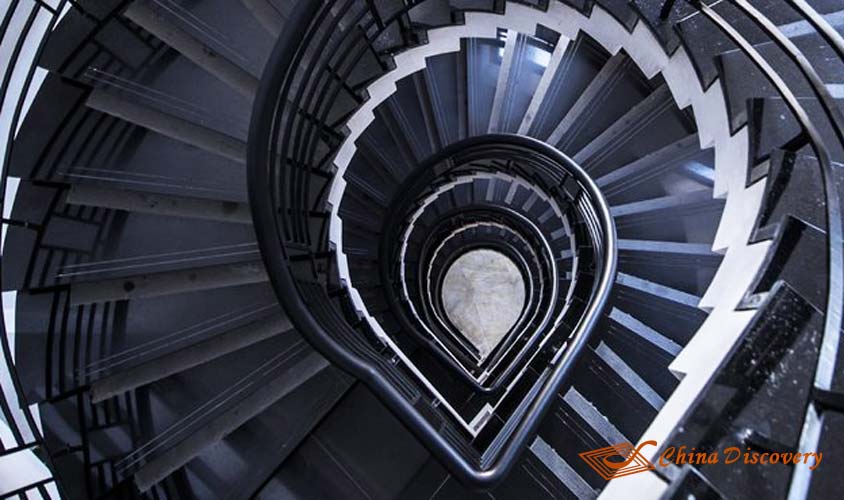 -Shanghai Theater Academy-
After some rest, I walked through Fuxing Middle Road and pass Fuxing Park to my last stop today, Xintiandi District. Based on Shanghai's unique old Shikumen building, Xintiandi is an urban tourist attraction with Shanghai's historical and cultural features and a fusion of Chinese and Western cultures. The Shukumenn door frame is made of stone, and the door is made of solid black wood. The old alley halls in Shanghai are generally Shikumen buildings, which were the most representative residential houses in Shanghai. Xintiandi is divided into North Alley and Shouth Alley. The North Alley is composed of many old Shikumen houses, and the South Alley is dominated by modern buildings and supplemented by Shikumen old buildings. Apart from historical Shikumen buildings, there are also fashion shops and bars along the streets that people hanging out around in the evening.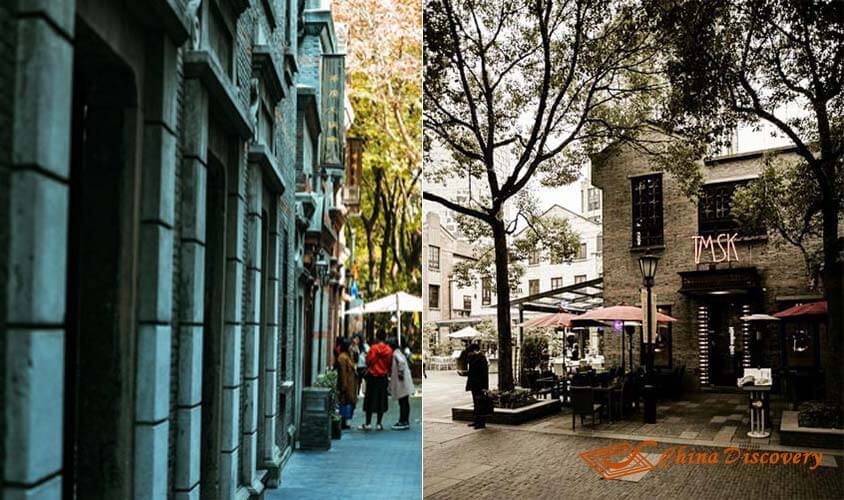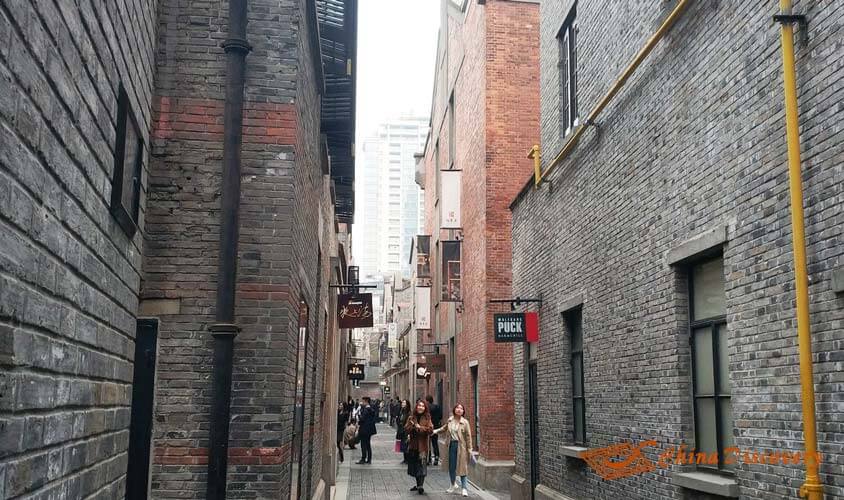 -Xintiandi District-
Tour Ends.
Travel with Me
Hi, I'm Zeva. Are you interested in my 1 Day Shanghai Wandering Tour? Feel free to contact me, and I will be glad to tell you more stunning stories about the places I have visited. Or, if you want to customize a tour on your own, I'm always ready to help at any time. With my passion, knowledge and understanding of the essence of travel, I promise I will try my best to make the tour memorable and meaningful for you.
Zeva

Travel Consultant
More Travel Stories of Our Experts
More Travel Stories of Our Customers
Recommended Tours
Top 3 tours chosen by most customers to explore in the best way. Check the detailed itinerary, or tailor your own trip now with us.
Have a question? Get answers from our travel experts or guests
Your Question:

Your Name:

Your Email: