China Visa Free Cities and Regions - Visit Major China Destinations Without Visa
Are you thinking it's really troublesome to obtain a visa for Beijing or Shanghai in China? You get the right place here! Taking advantage of China's different visa-free policies is an excellent way to enjoy a China tour without visa, because it ideally saves lots of your time, money and energy making paperwork before departure.
Currently, China provides transit visa exemption (TWOV), firsthand visa-free entry and a few special visa waiver programs in different cities and regions. Just go through related requirements, a fast and convenient entry, a "no-visa" trip to China is at your fingertips.
Top tourist destinations like Beijing, Shanghai, Guangzhou, Shenzhen, Chengdu, etc are supporting international transit travelers to enjoy a transit visa-exempted layover tour for 1 to 6 days (144 hours). Downtown sightseeing and iconic visiting of Great Walls, Giant Pandas..can be easily achieved. Hong Kong and Macau SARs (Special Administrative Regions), Hainan Province even allows direct visa-free month-long holiday for certain visitors.
Looking for the most suitable city applicable to the free visa? Follow us to find the perfect one matching your travel plan.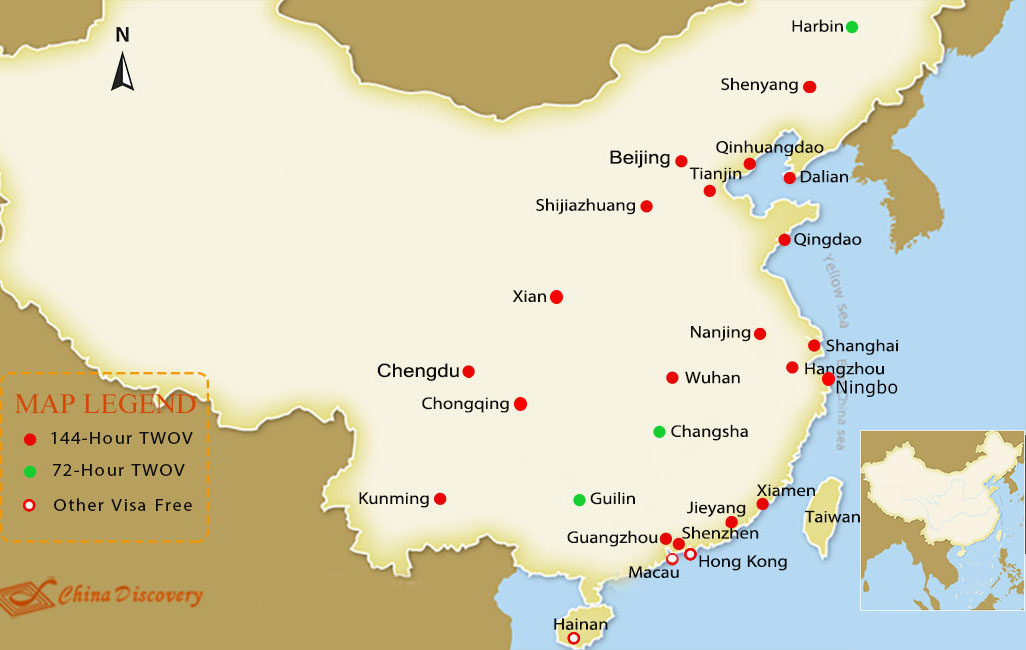 China Visa-free Destinations
Most Read Articles about China Visa
Below are some most useful articles for you to better understand China Visa and detailed guide for China Visa Application, Visa-Free Transit policy. For further informations about China Visa, you can contact us for help if you have any question.