How to Get from Dunhuang to Urumqi: By Train, Flight or Bus
Visiting Mogao Caves in Dunhuang, Gansu and exploring Urumqi in Xianjiang belongs to an in-depth ancient Silk Road adventure. The westward travel route is filled with unique landscapes and amazing cultural and historical heritages attracting more trippers. To realize your further journey to Urumqi, Xinjiang, you can take a bullet train or normal train, connecting flight or direct bus. Which is the most convenient way to travel from Dunhuang to Urumqi? How long does it take? Below are detailed Dunhuang to Urumqi transportation guide to help you get to Urumqi efficiently and conveniently.
Where is Urumqi? How Far is Urumqi from Dunhuang?
Urumqi (乌鲁木齐市) is the capital city and transportation hub of Xinjiang Uygur Autonomous Region (新疆维吾尔自治区). Known as the city farthest from the ocean in the world, Urumqi is located in the central Xinjiang, north foot of middle section of Tianshan Mountains, south of Junggar Basin, Northwestern China and center of Eurasia, about 200 km of northwest of Turpan (吐鲁番).
Dunhuang (敦煌市) is a small county-level city in the westernmost of Hexi Corridor and northwest of Gansu Province. It is situated about 1,100 km/ about 7.5 ~ 8 hours' bullet train journey from Lanzhou (兰州).
Xinjiang borders Gansu in the southeast, and Urumqi is in the northwest of Dunhuang, with an estimated distance of about 990 km (615 mi).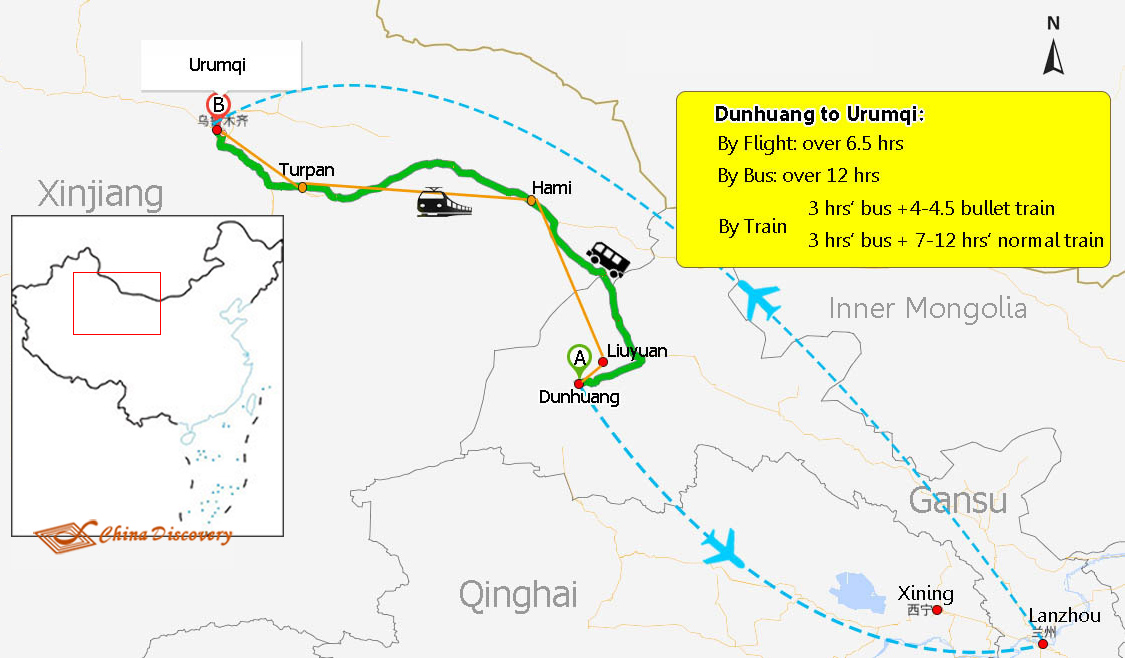 Dunhuang to Urumqi Transportation Map (Zoom in to enlarge map)
Option 1: Dunhuang to Urumqi Train - Most Recommended
Taking a train travel in China is getting more and more popular and convenient. In consideration of time and money costs, it's mostly recommended to get to Urumqi from Dunhuang by train. Every day, there are about 20 trains available from 02:00am to nearly 23:30. Based on your itinerary and preference, you may choose from a fast-speed bullet train or a normal train.
Step 1: Transfer from Dunhuang to Liuyuan
Please be aware that, Dunhuang Railway Station has no trains to Urumqi, if you want to take train from Dunhuang to Urumqi, your first step is to get from Dunhuang to Liuyuan South Railway Station (for bullet trains) or Liuyuan Railway Station (for normal train) in Guazhou City nearby.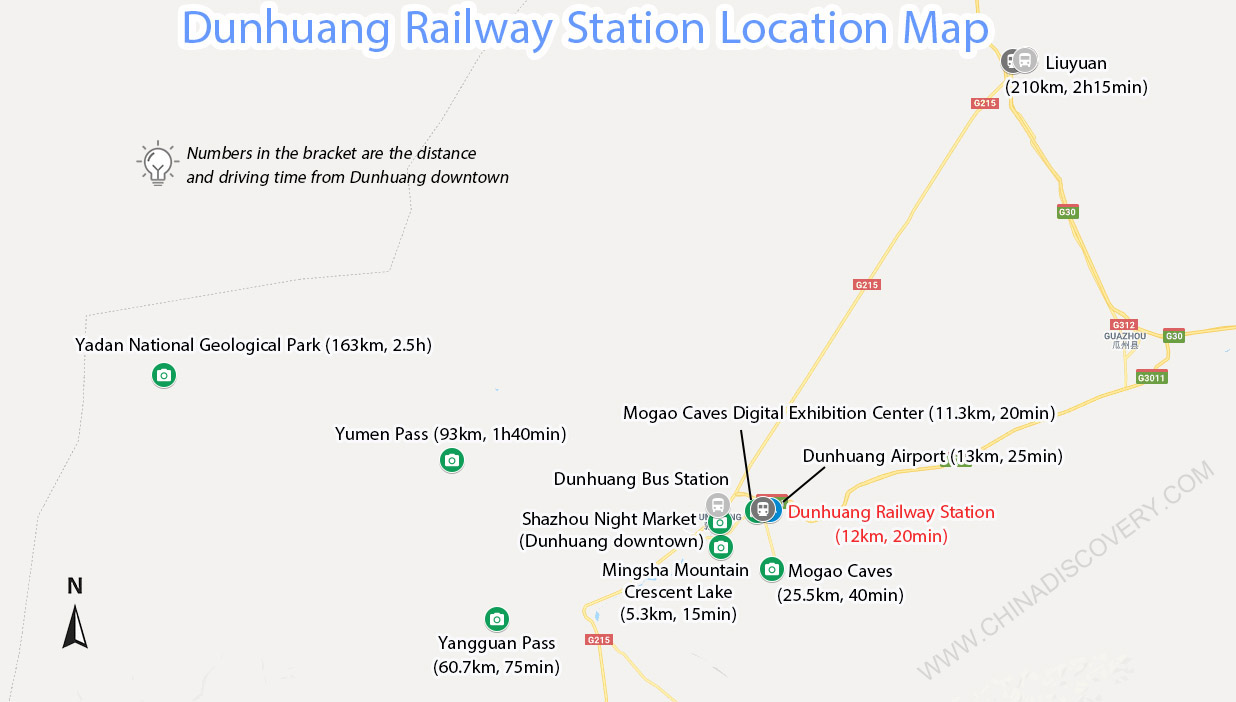 Liuyuan Railway Station Location Map (Zoom in to enlarge map)
▶ Dunhuang City to Liuyuan South Railway Station: about 210 km, 2 hours & 15 minutes' drive
Take a bus at Dunhuang Bus Station to get to Liuyuan Bus Station. Upon arrival, walk less than 5 minutes (350 m) to get to the Liuyuan Railway Station (to take normal trains to Xinjiang).
▶ Dunhuang City to Liuyuan Railway Station: about 210 km, 2 hours & 15 minutes' drive
The first step is to take a bus from Dunhuang to Liuyuan Bus Station, and then transfer from bus station to Liuyuan South Railway Station (about 3.5 km/ 10 minutes' ride).
Visit Liuyuan Railway Stations to know more about the detailed location and transportation guide.
Step 2: Take a Train from Liuyuan to Urumqi
Plan A: Dunhuang to Urumqi Bullet Train - the Fastest Way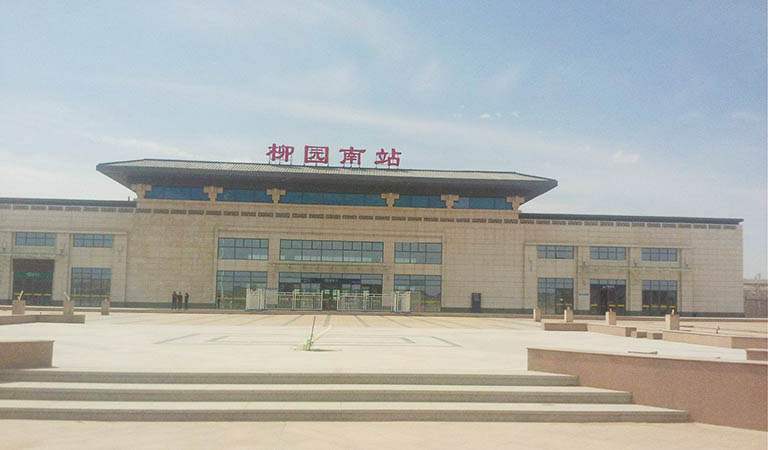 Liuyuan South Railway Station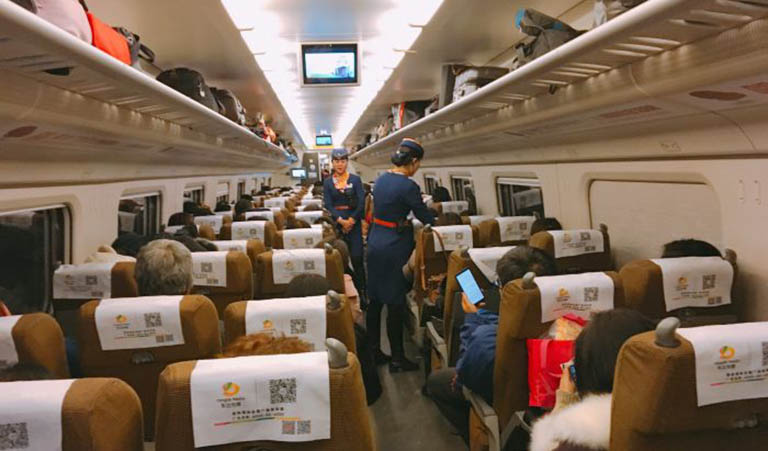 Second Class Seat on Bullet Train
Plan B: Dunhuang to Urumqi Normal Train - the Cheapest Option
● Train Time: about 7 hours ~ 10 hours
● Frequency: more than 10 trains per day
● From & To: Liuyuan Railway Station 柳园站 → Urumqi Railway Station 乌鲁木齐站
● Running Speed: about 120 km/h
Normal trains are also available for a budget travel. Liuyuan delivers more than 10 normal trains to Urumqi per day. The ordinary trains are K, T, Z trains running at a traditional slow speed and with simple and basic facilities and services. You can choose from trains leaving between about 02:00 and 23:30. Overnight trains could be a good idea to save your daytime on transport and for one night accommodation.
Because you will spend more than half a daytime onboard, a Soft Sleeper or Hard Sleeper is much more recommended than a Hard Seat. Price of sleepers ranges from about 200 RMB to 300 RMB.
Useful Link: China Normal Train Introduction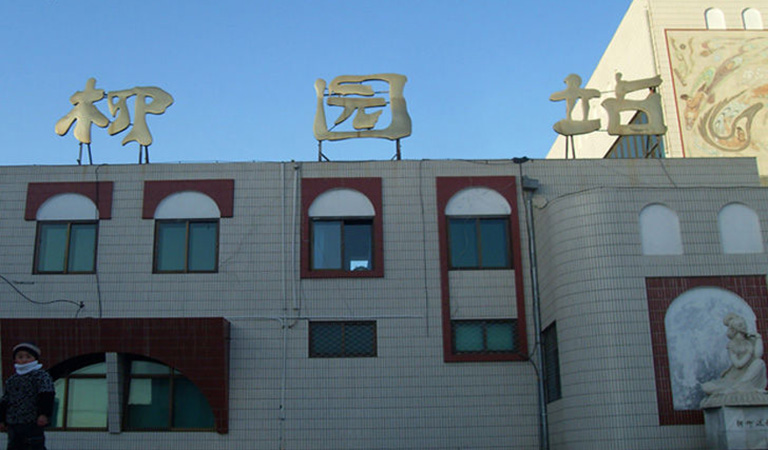 Liuyuan Railway Station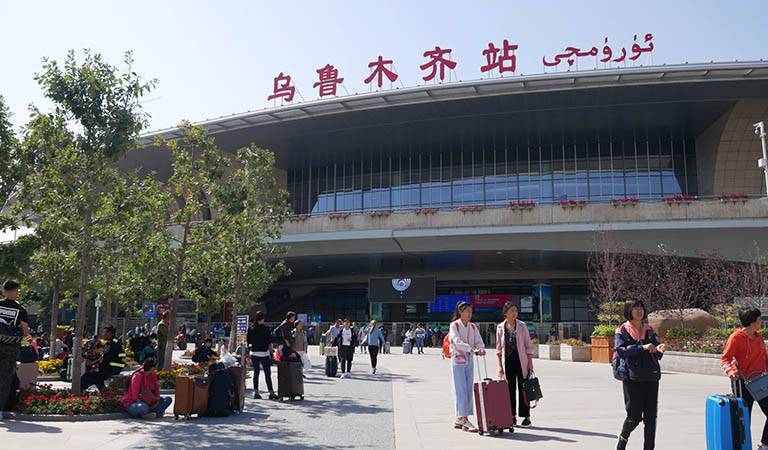 Urumqi Railway Station
Check the following real-time Dunhuang (Liuyuan) to Urumqi (Wulumuqi) train timetable:
Referential Currency: RMB=1USD
Train No.
Departure / Train Staiton
Duration
Seat Type / USD Price / Availability
Note: Train information is subject to final confirmation due to the delay of data occasionally.
Railway Stations Information
Liuyuan South Railway Station 柳园南站
Location: Liuyuan Town, Guazhou County, Jiuquan, Gansu 甘肃省酒泉市瓜州县柳园镇
Transportation: about 131 km, 2 hours' drive from downtown Dunhuang; about 145 km, 2 hours 15 minutes' drive from Mogao Caves; nearly 145 km, 2 hours 20 minutes' drive from Mingsha Mountain (Sand Echoing Mountain) & Crescent Lake Scenic Area; about 304 km, 4 hours' drive from Dunhuang Yardang Geopark.
Liuyuan Railway Station 柳园站
Location: Middle Dongda Street, Guazhou County, Jiuquan, Gansu 甘肃省酒泉市瓜州县东大街中段
Transportation: about 130 km, 2 hours' drive from Dunhuang city; about 145 km, 2 hours 20 minutes' drive from Mogao Caves, Mingsha Mountain (Sand Echoing Mountain) & Crescent Lake Scenic Area.
Urumqi Railway Station 乌鲁木齐站
Location: No.1, Gaotie Beiliu Road, Tunhe District, Urumqi, Xinjiang 新疆维吾尔自治区乌鲁木齐市头屯河区高铁北六路1号
Transportation: about 10 km, 20 minutes' drive to the city center; about 15 km, 30 minutes' drive to Xinjiang International Grand Bazaar; about 7 km, 15 minutes' drive to Xinjiang Museum; about 71 km, 1 hour 10 minutes' drive to Tianchi Lake of Tianshan Mountain; about 65 km, 1.5 hours' drive to Nanshan Pasture.
China Train Travel Tips
Class of Ticket
You can usually choose from the First Class Seat, the Second Class Seat or Business Class Seat on the high speed trains. While, there are three types offered on the normal train, including Soft Sleeper, Hard Sleeper and Hard Seat. learn more >>
Book, Collect, Alter and Cancel
Foreign tourists can book train ticket online or via a ticket agency, or buy the tickets physically at the train station with your valid passport. Train ticket alteration and cancellation are only available at ticket counters. learn more >>
Board & Get off
1) Prepare your passport and China Visa; 2) Get to the right train station at least 30 mins in advance; 3) Collect your train ticket; 4) Read your train ticket; 5) Pass the security control; 6) Pass through Security & Luggage Checks; 7) Find the right waiting room; 8) Cross the ticket checking gate; 9) Get to the right platform; 10) Get on your train. learn more >>
Baggage Allowance
Passengers don't need to check luggage separately. Each passenger is allowed to carry luggage in certain weight and volume, but without limitation of amount and types. learn more >>
Facilities and Service
All high speed trains in China are equipped with advanced facilities and good service, including luggage racks, air-conditioner, power socket, dining car, hot water, etc. learn more >>
Option 2: Dunhuang to Urumqi Flight - Time-Consuming
So far, Dunhuang has no direct (non-stop) flights to Urumqi, for the airport now only operates direct airlines to a few domestic cities, including Guangzhou, Shanghai, Xian, Lanzhou, Xining, Chengdu, Hangzhou and Zhengzhou. If you intend to fly to Urumqi from Dunhuang, you have to transit in Lanzhou for at least 2 hours and longer time, and go by two different airline companies with two separate journeys. Thus, the entire air travel will take more than 6.5 hours.
Know more about Dunhuang Airport and Flights to/off Dunhuang to better plan your Dunhuang Urumqi tour!
Option 3: Dunhuang to Urumqi Bus - Not Recommended
There is only one bus going to Urumqi from Dunhuang each day. The bus starts from Dunhuang Railway Station and takes more than 12 hours (about 1,040 km). Maybe you speak and understand Chinese well, have a good direction and can bear the long journey, anyway, the bus is not recommended, especially when you have more convenient choices.
How to Plan A Dunhuang Urumqi Tour
Along the ancient "Silk Road", most tourists spend about 5 days to visit Dunhuang, Urumqi and Turpan between them.
1 or 2 days is most suitable for a Dunhuang highlights tour. You can enjoy the Mogao Caves and Mingsha Mountain and Crescent Lake in one day, and see the Yardang Geopark and Yumen Pass (the westernmost of Ming Dynasty Great Wall of China) with another day. Then you can take a 3.5 hours' high speed bullet train to Turpan, having a quick trip for 2 days to see the Jiaoge Ancient City, Flaming Mountains, Bezeklik Thousand Buddha Caves and else landmarks. Next, continue your train travel to Urumqi, 1 day is enough for downtown attractions, but more people choose to have a day trip to the stunning Tianchi Lake.
Recommended Silk Road Tours with Dunhuang & Urumqi:
◆ 10 Days Classic Silk Road Tour
◆ 11 Days Northwestern China Cultural Relic & Desert Landscape Tour
◆ 15 Days Classic Ancient China Silk Road Tour with Bullet Train Experience
Xinjiang is vast and beautiful. Many travelers spend a long trip visiting more destinations, such as the cultural center - Kashgar, fairyland Kanas Lake, splendid Kalakun Grassland. A classic Xinjiang tour covering Urumqi, Kashgar, Turpan needs around 8 days. With more time, you can visit Ili, Korla, Syram Lake and more amazing destinations of Xinjiang.
Useful Links:
Popular Dunhuang Tours / Popular Urumqi Tours / Top Xinjiang Tours
Travel Dunhuang & Urumqi with China Discovery
China Discovery is a professional, reliable and experienced travel companion offering best tour services for our guests. We not only provide travel guide and tips online, but also try our best to make sure you enjoy your China travel, supporting you on China Visa Application, transport (including pick-up & drop-off services, vehicles between attractions), sightseeing, accommodation, dining and more travel related details. You may select from our popular tour packages, or contact us to customize a special one based on your own hobbies, budget and itinerary.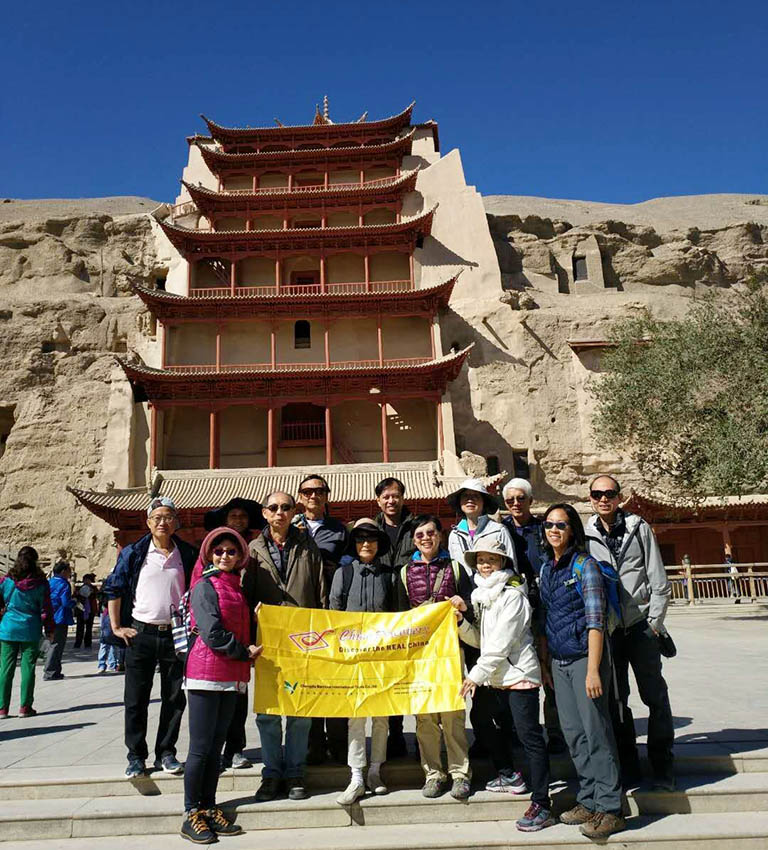 Our Canadian Tourists Enjoyed Trip to Dunhuang Mogao Caves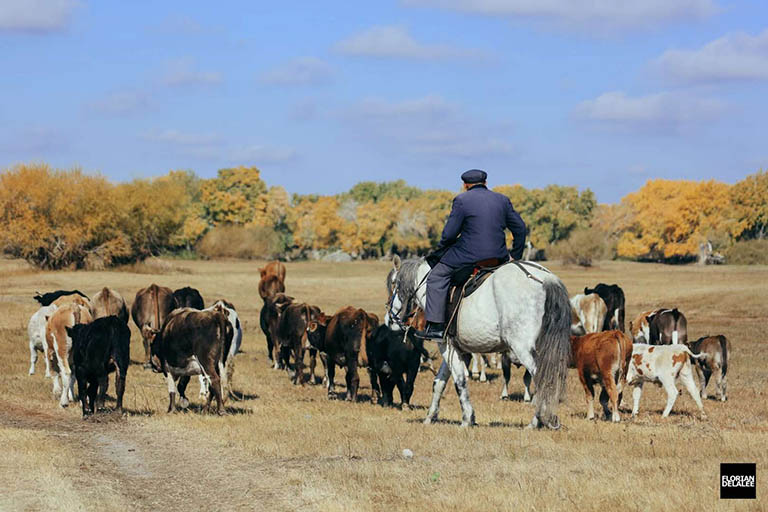 Local Nomad in Wutaican (Rainbow Beach) of Altay - Photo Shared by Our Frech Customers
Keep Reading About Urumqi
China Train Travel Guide
Recommended Dunhuang Urumqi Tours
Top 3 Dunhuang Urumqi tours chosen by most customers to explore Dunhuang Urumqi in the best way. Check the detailed itinerary, or tailor your own trip now with us.
11 Days In-depth Wild Silk Road Adventure Tour (Cultural Relic & Unrivalled Landscape)

Lanzhou / Zhangye / Jiayuguan / Dunhuang / Turpan / Urumqi / Kashgar
8 Days Classic Xinjiang Tour including Urumqi Turpan Kashgar Tashkurgan

Urumqi - Turpan - Kashgar - Tashkurgan
13 Days In-depth Xinjiang Silk Road Adventure Tour

Urumqi / Turpan / Korla / Kuqa / Taklimakan Desert / Minfeng / Hongtan / Kashgar / Tashkurgan
Start planning your tailor-made holiday to China by contacting one of our specialists. Once inquired, you'll get a response within 0.5~23.5 hours.
Customize a Trip
Have a question? Get answers from our travel experts or guests
Your Question:

Your Name:

Your Email: