Top 10 Best Beijing Restaurants | Where to Eat during Beijing Tour 2022/2023
There are countless restaurants in Beijing serving the local Beijingers and millions of visitors. It is hard to say which restaurant is the best among them, and some people would like to try the authentic Beijing cuisines while others may be fond of the international cuisines. From Peking street food to the Michelin-starred, there is one thing you should not miss, namely, Peking Duck!
Peking duck is the most representative cuisine in Beijing. Here we carefully selected several recommended duck restaurants: the most popular Dadong Restaurant, the most famous Quanjude Restaurant, the oldest Bianyifan Restaurant, and Sijiminfu Restaurant most praised by the local Beijingers. >> Learn more about top Peking Duck Restaurant
However, if you are not a Peking duck fan or you have already tried it, there are also various options for you, including the other local Beijing food restaurants, Featured Vegetarian Restaurant, the first robot restaurant, Cantonese food buffet restaurant, and the fancy European Restaurants, etc. The followings are top ten recommended Beijing restaurants, from mid-ranged ones to the fine dinings.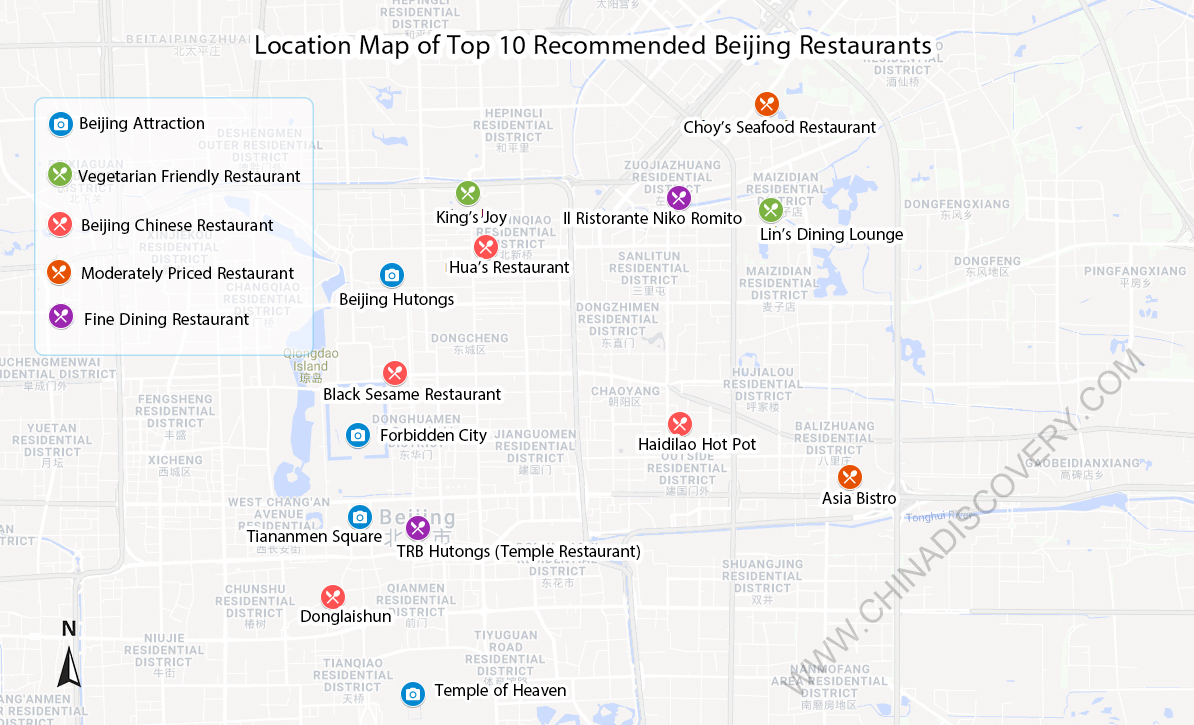 Location Map of Top 10 Recommended Beijing Restaurants