Brief Impression of Kizil Caves
Kizil Caves, also known as Kizil Thousand-Buddha Caves, Kizil Cave-Temple Complex (Qizil Ming Öy in Uygur language), is the largest existing Buddhist stone caves in Xinjiang and the oldest, the largest and westernmost Buddhist grottoes in China. Kizil Caves was originally excavated from about the 3rd century BC, nearly 260 years earlier than Dunhuang Mogao Caves, but, its construction was stopped in the 8 ~ 9th century. The long building duration, together with its complete architectural system, well-regulated Buddhist caves for different functions is a unique case all over the world. Large-scale, rich contents and the long history of Buddhist arts have won Kizil Caves a glorious title of "Art Treasury". Significantly, it is a brilliant cultural heritage property of Buddhism transmission in China and the eastern and western cultural fusion on the ancient Silk Road. In 2014, Kizil Caves was inscribed as an UNESCO World Cultural Heritage site with other ancient relics along the ancient Silk Road.
The History and Construction of Kizil Caves
Buddhism and Buddhist art were introduced into Xinjiang of China via the Silk Road in the 1st century AD during the Eastern Han Dynasty. Qiuci (Kuche) Kingdom once ruled the area worshiped and thought highly of Buddhism. They not only built many magnificent temples, but also organized skillful craftsmen and famous painters to create the splendid Kizil Caves. The kingdom was an important Buddhist center in the 4th century, and Buddhism reached its peak stage in the Qiuci Kingdom in the 7th century. Their fascination can be proved by the temple-style royal palaces.
According to official relevant research, the excavation of Kizil Caves started in the 3rd century during the Eastern Han Dynasty, ended in the late Tang Dynasty in the 9th century, and experienced four periods. Kings of Qiuci Kingdom attached very great importance to the project and devoted to digging and enriching the caves.
1.Initial stage (late 3rd century~mid 4th century): most are square caves with a front chamber and a back room - central shrine, like the Cave No.118, 92, 77, 47, 48, 117.
2.Development Stage (about mid 4th century~end of the 5th century): central pillar caves including monk rooms, lecture hall, worship temple had been designed. The paintings mainly used shading methods and composition of diamond-type lattice to tell Buddha's life story and Karma stories. Examples are Cave No.38, 76, 83, 84, 114, 13, 32, 171, 172.
3.Thriving Stage (6th~ 7th century): Gold power and foil were applied on Buddha statues. Giant central pillars dominated most caves.
4.Decline State (8~9th century): A broken monument of the Tang Dynasty, a war-related mural in Cave No.93 and some arbitrary carvings, inscriptions can tell the fading was probably caused by the ancient wars. Caves at this stage include Cave No.129, 197, 135, 227, 180 and 229.
What to See in Kizil Caves
Kizil Caves extends about 3 km from east to west on a cliff north bank of Muzart River, Aksu Prefecture of Xinjiang. The site has preserved 339 Buddhist caves (including 236 numbered caves), approximately 10,000-square-meter mural paintings and a small number of painted clay sculpture relics. The caves are divided into four areas - Guxi (谷西 - Group West of the Valley, ), Gunei (谷内 - Group inside the Valley), Gudong (谷东 - Group East of the Valley) and Houshan (后山-Group at the Back of the Mountain).
Nearly all Buddhist sculptures have been stolen and most murals in Kizil Caves have been badly damaged. To protect these precious cultural relics, there are only 6 caves open to tourists currently. They are Cave No. 27, 32, 34, 8, 10 and 17, which are all located in Guxi. Each cave presents a different function, such as for Buddha worship, sutra lecture, monk house, meditation and livelihood. The official tour guide of Kizil Caves will take visitors to explore the six caves in a fixed number of entrants (each group has no more than 10 people). The tour route of cave orders is flexible. Cave No.38 is splendid and will open to public irregularly.
Three Highlights to Explore in Kizil Caves
1. Large-scale Usage of Blue Colors.
Some people call Kizil Caves Blue Caves for the large use of blue colors, which is hardly seen in other Buddhist caves in China. The pigments came from ground natural ore. It was extremely difficult to present blue colors in ancient times. Among all natural dyestuffs, only lasurite can make never-fading blue. And, only 1200-km away from Afghanistan produces such material. It spread to Egypt to be inlaid in the mask of pharaoh, and later came to India and China. Surprisingly, the lasurite was valuable as gold and silver. The extensive use of Buddhist murals rightly proves the obsession with Buddhism. Though red cinnabar has been oxidized and turned black, the blue lasurite, green dioptase and white limestone are still bright and beautiful after more than 1,800 years.
2. Abundant Painting Contents
Rich content is another focus of Kizil Caves. You can see massive paintings about manufacturing and daily life scenes and figures dressed in special clothes. All provide infrequent research value of the Buddhist ideology, architecture, art, painting, singing and dance, ancient folk customs and costumes. A trip to Kizil Caves gives you a totally different experience, unlike in the Dunhuang Mogao Caves. The murals are incomplete and damaged, but will always remind you of the glorious past here.
3. Mixture of Multi-cultural Elements and Arts
Researchers speak highly of Kizil Caves as a remarkable art treasury and a showcase of multi-culture fusion. It's clear to see elements of different countries adopted in the paintings, such as musician instruments from ancient India, Persia, Qingci Kingdom and Central China. Silk Road played an important role in spreading and promoting a blend of different cultures.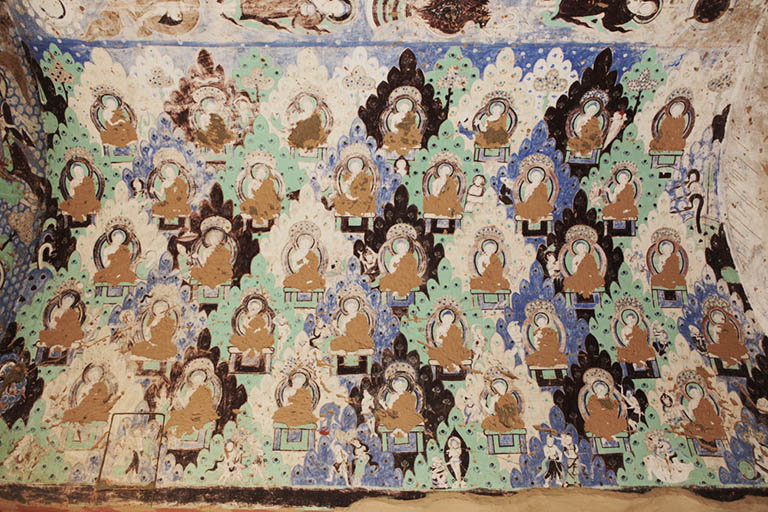 Cave No.8 ©悦目赏心de古风遗韵 / Sina Blog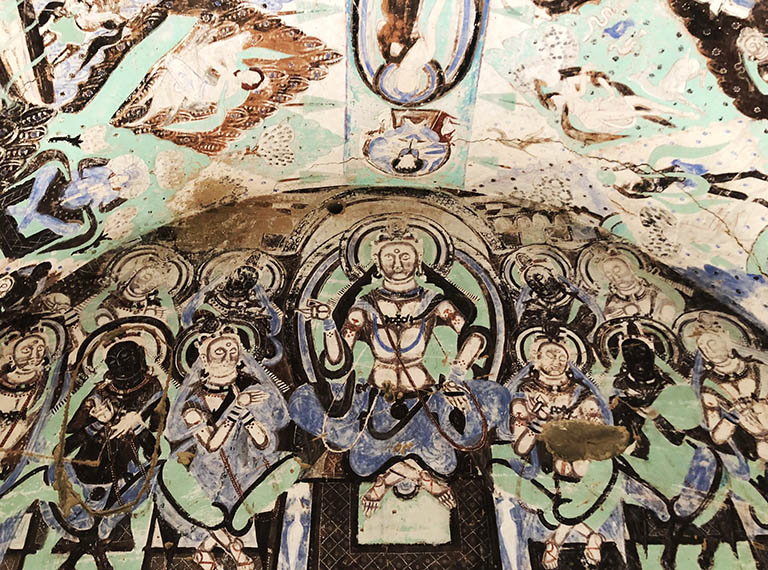 Cave No.17 ©瑜乐 / mafengwo
Statue of Kumārajīva
After entry, tourists need to walk through a tree-lined avenue, and then can see a black statue of Kumārajīva. Born in the ancient Kingdom of Qiuci, he was an eminent Buddhist monk, scholar and translator, and made a great contribution to the spread of Buddhism in China. The statue sits with crossed legs and faces to the west - direction of the birthplace of Buddhism.
Cave No.27 - Cave of the Niche 闻法天人窟
Cave No.27 is the first cave to visit. It was excavated in about 5th century during the ancient Kingdom of Qiuci. The cave is a central pillar grotto with a square main shrine and corridor to the back room. The niche on the north wall in the main shrine is empty with no Buddhist statues. Murals on the wall in the tunnel are the only things to view. They are not well preserved and there are clear knife scratches left. The remaining painting has less than 10 immortals. They wear beautiful clothes and jewelry around their heads which were painted in different colors and styles.
Cave No.34 - Cave with Meditating Sun God 思惟日神窟
Cave No.34 was excavated in the 5th century and was reconstructed into central pillar cave in about 7th century. The original murals are gone, and the paintings in the main shrine are replicas. Luckily, the roof area has relatively well-preserved diamond-shaped Buddhist story paintings. Each diamond tells a Buddhist story and brings profound thinking. They are priceless cultural heritages and historical records of cultural exchange of the ancient Kingdom of Qiuci and India. Deep sunken fingerprints on the wall are from devout pilgrims.
Cave No.32
Cave No.32 is a work during the development period, which shows the Qici caves gradually becoming more mature. It has the same structure as Cave No.34. Likewise, in the main cella, the Buddhist statue in the big niche is empty, only the roof walls have mutilated diamend-shaped paintings. The tour guide will introduce some classic stories. An interesting view is the blue flowers - Rendong (namely honeysuckle), a special and common pattern often used in Buddhist decorations during the Southern & Northern Dynasty of China (between 5th ~ 6th century). Because it can successfully go through winter. This pattern now is wildly used on the hats and clothes of Uygur and Kazakhs. Corridors on both sides are connected, but the Buddhist sculpture in the back room is missing as well.
Cave No.17 - Cave of Bodhisattva Vault 菩萨顶窟
Cave No.17 was dug during the 6th century. The murals inside are better preserved for its higher location. The roof wall has more than 40 diamond-shaped paintings explaining different Buddhist stories. The simple and elegant colors and unique skill of wet watercolor painting are rarely seen among all the Kizil Caves. It's an exquisite painting feat which was later transmitted to Mogao Caves via the ancient Silk Road. Besides, by viewing and learning the Buddhist story paintings under help from a professional guide, you can catch a glimpse of Buddhist culture and imagine the authentic appearance and clothing of the ancient Qiuci people.
Cave No.8 - Cave of the Sixteen Sword bearers 十六带剑者窟
Cave No.8, created during the 6 to 7th century, is most known for the unusual mural of male Flying Apsaras. The main shrine and corridors are in good condition. Walls on both vault proofs have many diamond-shaped Buddhist story paintings. The middle vault keeps the famous Tianxiang Painting (天相图). Its location presents the sky and the mural painted various gods in Buddha heaven. The lunette over the entrance is a painting of flying Apsaras in couples. Here you can see male flying Apsaras in avant-garde pants and decorations - a very unique fresco that is only found in Kizil Caves of Xinjiang. Beside him is a female flying Apsaras in Qiuci costume. They play the Chinese lute in the reserved direction and dance elegantly, fly towards the big Buddha eye, together sketch a peaceful and ideal Buddhist land.
Cave No.10 - Cave of Monk House 僧房窟
The cave was the living area of monks without any Buddhist sculptures and murals. At present, the cave has altered as an exhibition room, displaying photos of Han Yuran and his contribution to Kizil Caves' protection.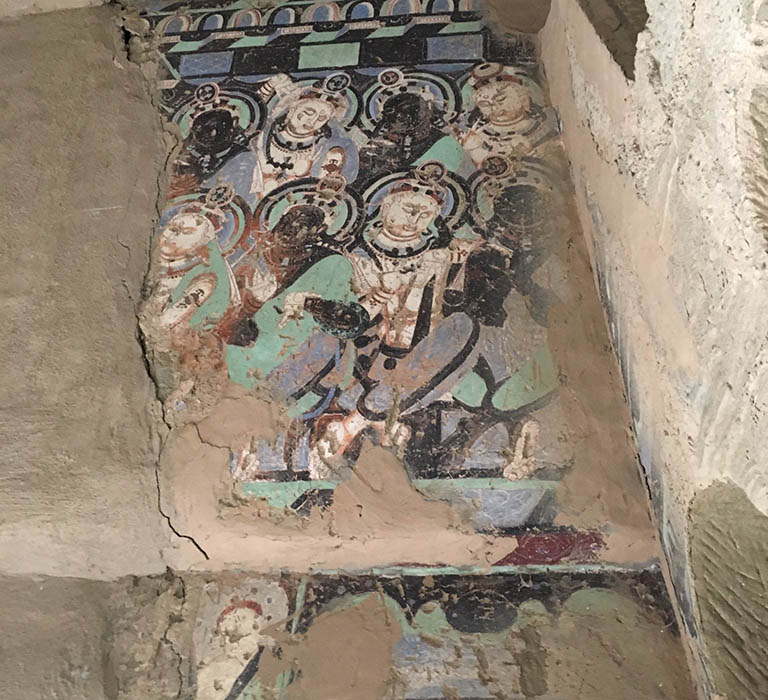 Cave No.27 ©瑜乐 / mafengwo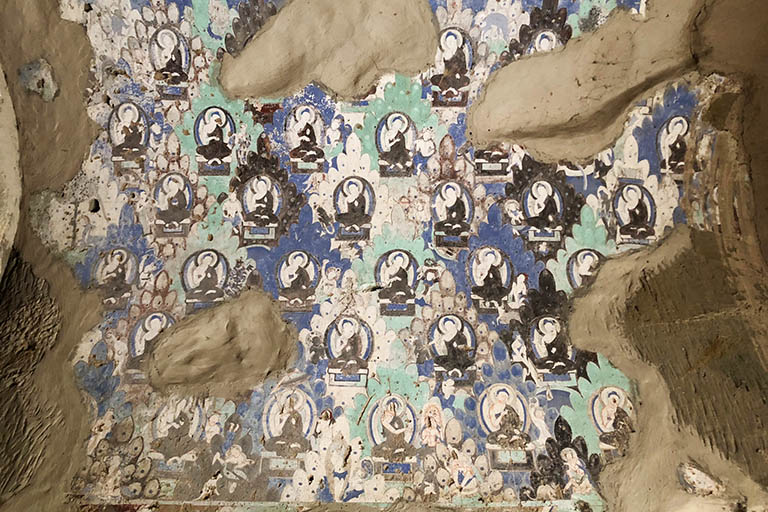 Cave No.34 ©瑜乐 / mafengwo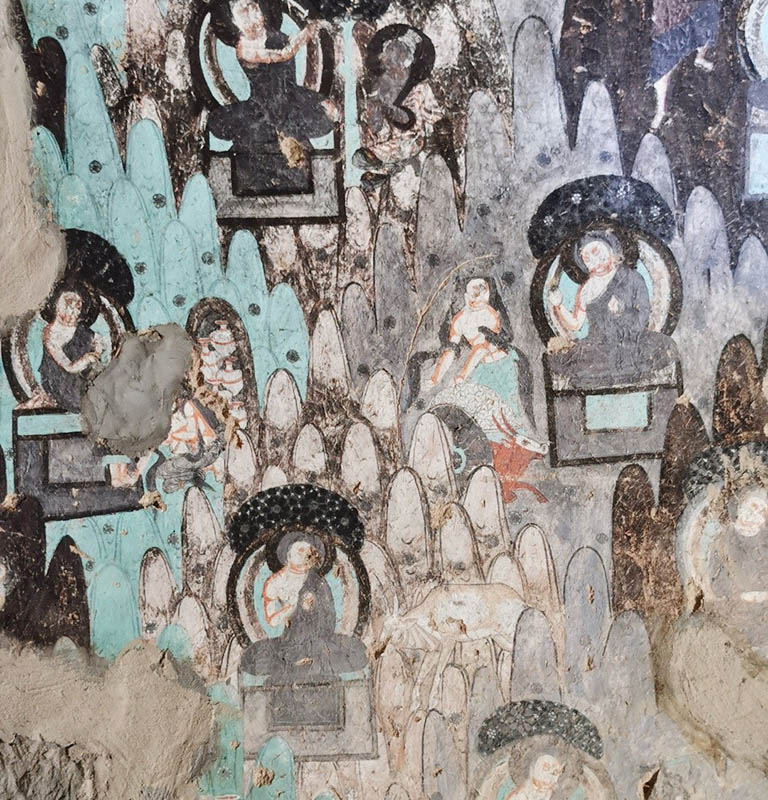 Cave No.32 ©北角山妖 / Sina Weibo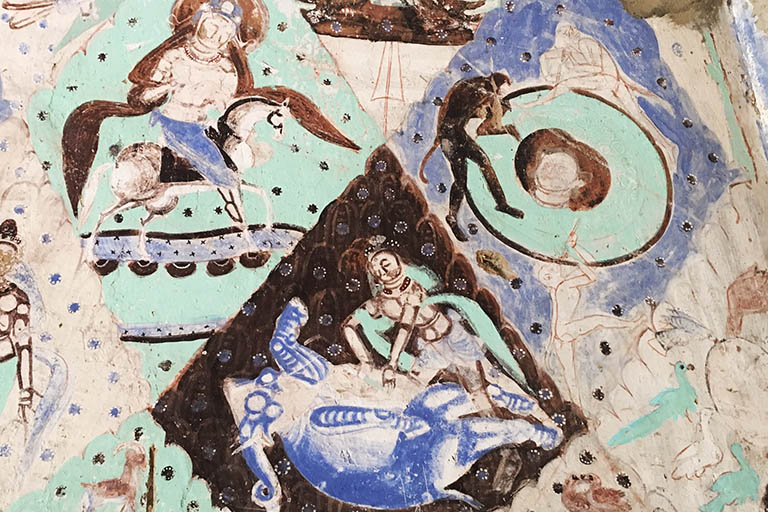 Cave No.17 ©瑜乐 / mafengwo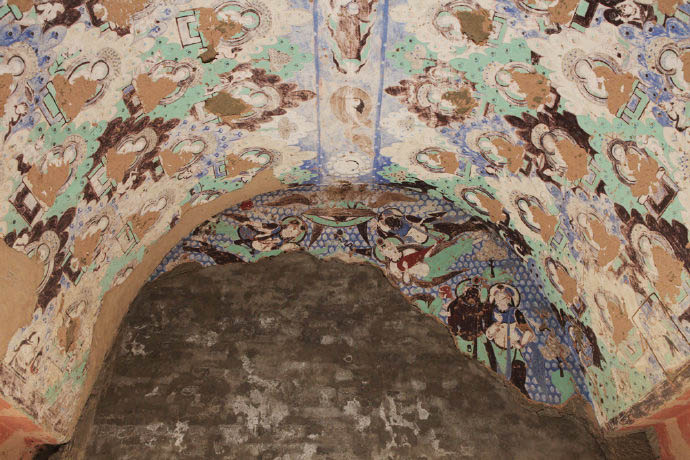 Cave No.8 ©悦目赏心de古风遗韵 / Sina Blog
How to Get to Kizil Caves?
Where is Kizil Caves Located?
Kizil Caves is located on the north bank of the Muzart River, Kizil Village, Baicheng County, Aksu Prefecture, Xinjiang (新疆维吾尔自治区阿克苏地区拜城县克孜尔乡东南7公里的木扎提河北岸壁上).
It's quite a long and time-consuming journey to reach Kizil Caves in middle Xinjiang. For convenience, most tourists get to Kizil Caves from the nearby Kucha (Kuqa) City by chartered car. Kuche City, the location of the former Kingdom of Qiuci and the end of the famous scenic Duku Highway (独库公路, Dushanzi-Kucha Highway), is about 65 km, 1 hour 20 minutes' drive from Kizil Caves. On the road trip, giant Danxia rocks are very impressive and mysterious.
How to Get to Kucha:
Flights to Kucha Qiuci Airport: Urumqi (1h 5m - 1 h10 m), Kashgar (1h 10m), Aksu, Korla, Hami, Yining, Beijing, Chengdu, Xian.
Trains (Normal Trains) to Kucha: Kashgar, Aksu, Korla, Turpan, Hotan, Hami, Liuyuan (near Dunhuang), Jiayuguan, Zhangye, Lanzhou, Chengdu, etc.
Drive to Kucha via Dushanzi (Karamay) - Kucha (Aksu) Highway.
Take Private Transfer from China Discovery
Xinjiang is a vast tourist region in Northwest China and attractions are scattered from each other a long distance. It's highly advised to travel around Xinjiang with a professional and experienced travel agency, like China Discovery. We offer efficient, safe and comfortable transfer and tour services including planning a trip itinerary, ticket booking, arranging hotels, meals, sightseeing and local experiences. With our help, your Kizil Caves tour and travels to other parts of Xinjiang will be convenient and worry-free. If interested, contact us to customize a wonderful trip now!
Useful Kizil Caves Travel Tips
1. Best Time to Visit: Baicheng County and entire Aksu Prefecture belong to a warm temperate continental arid climate. The features are dry, little rainfall, lots of sunny days, long sunshine hours, hot summer, cold winter and huge temperature differences between day and night. So May to June, September to October are the best time to visit Kizil Caves, because the temperature during the two periods is moderate, comfortable for a trip.
2. Items Prohibited to Take into the Caves: To protect the cultural relics, cameras and personal backpack are not allowed to carry into the caves. The storage room is available on the left side of the entrance gate. Mobile phones can be taken, but flashlights are forbidden.
3. Buddhist Caves Tour Etiquette: According to Buddhist tradition, visitors should enter the backroom from the left side after visiting the main shrine. And, view the Buddhist murals on the wall in a clockwise direction and return to the main shrine.
4. Other Great Buddhist Caves in China: For Chinese culture lovers and Buddhism fans, there are several other wonderful Buddhist grottoes you can visit and explore Buddhism history and arts in different stages.
How to Plan A Xinjiang Tour
How to Get to Xinjiang: Urumqi is the transfer hub of Xinjiang, and it receives flights from Beijing (4h), Shanghai (5h), Xian (4h), Chengdu (4h), Chongqing (4h), Changsha (4.5h), Xining (2.5h), Dalian (4h), Guangzhou (4.5h), Lanzhou (2.5h), Yinchuan (3h), etc., as well as high speed trains from Xian (13.5h), Lanzhou(10.5h), Xining (9.5h), Zhangye (7.5h), Jiayuguan (6h), Dunhuang (4h), etc.
Best Time to Visit Xinjiang: It is available to visit Xinjiang all year round, but May ~ October is the best time for the most comfortable weather and most beautiful scenery
A longer Xinjiang trip is more recommended and worthwhile because of its large scale. Most travelers start a Xinjiang tour from Urumqi – the tourist distribution center equipped with convenient airlines. Some travelers also unveil a Xining experience from Kashgar – the transfer hub in southern Xinjiang.
A classic Xinjiang tour takes 6 ~ 8 days, including 2~3 days in Urumqi (Xinjiang Regional Museum, Nanshan Passture) and Heavenly Lake, 1~2 days in Turpan (Jiaohe Ancient City, Karez System, Bezeklik Thousand Buddhas… ), and 3 ~ 4 days in Kashgar (Kashgar Old City, Karakul Lake, Tashkurgan Fort…). Don't miss Kanas - the God's private garden, and it takes at least 3 full days to enjoy its beautiful lakes, bays, forests, rivers and villages.
☛ 6 Days Urumqi Turpan Kashgar Efficient Tour
☛ 8 Days Xinjiang Classic Tour (Urumqi - Turpan - Kashgar)
☛ 9 Days Kanas Lake Fairyland Tour from Urumqi
Many travelers prefer a Silk Road tour involving Gansu and Xinjiang discovery together. It needs about 2~3 days to explore Dunhuang highlights, 2~3 days to visit Zhangye essences and 1~2 days to enjoy Jiayugan landmarks. It is also recommended to spend 1 ~2 days visiting Xining and Qinghai Lake.
☛ 10 Days Classic China Silk Road In-depth Tour (Xian – Dunhuang – Turpan – Urumqi - Kashgar)
☛ 411 Days In-depth Wild Silk Road Adventure Tour (Lanzhou - Zhangye - Jiayuguan - Dunhuang - Turpan - Urumqi - Kashgar)
In fact, the Silk Road broke into three routes in Xinjiang, and they passed through many cities in Xinjiang. For adventurous travelers looking for something different along the glorious road, just spend about 2 weeks visiting legendary Turpan, Korla, Kuqa, Kashgar, Tashkurgan, etc.
☛ 13 Days In-depth Xinjiang Silk Road Adventure Tour (Urumqi - Turpan - Korla - Kuqa - Takilamakan Desert - Minfeng - Hongtan - Kashgar - Tashkurgan)
☛ 6 Days Qinghai Lake Zhangye Danxia Rainbow Mountains Tour (Xining - Qinghai Lake - Chaka Lake - Zhangye)
☛ 9 Days Taklamakan Desert Ancient Silk Road Tour (Kashgar - Karakul Lake - Hotan - Ala'er - Kucha - Urumqi)
Many travelers visit Xinjiang for the extraordinary scenic beauty. It is easy to find some places to envelop yourself in nature or capture some excellent photography, such as grasslands, lakes, villages, and some other geographical wonders in 1 ~ 2 weeks.
☛ 10 Days Stunning Ili Apricot Blossom and Naraty Grassland Tour (Urumqi - Sayram Lake - Qingyuan - Naraty - Kuitun - Urumqi)
☛ 11 Days Best Xinjiang Landscape Tour (Urumqi - Burqin - Kanas - Karamy - Sayram Lake - Karajun Grassland - Kuitun - Urumqi)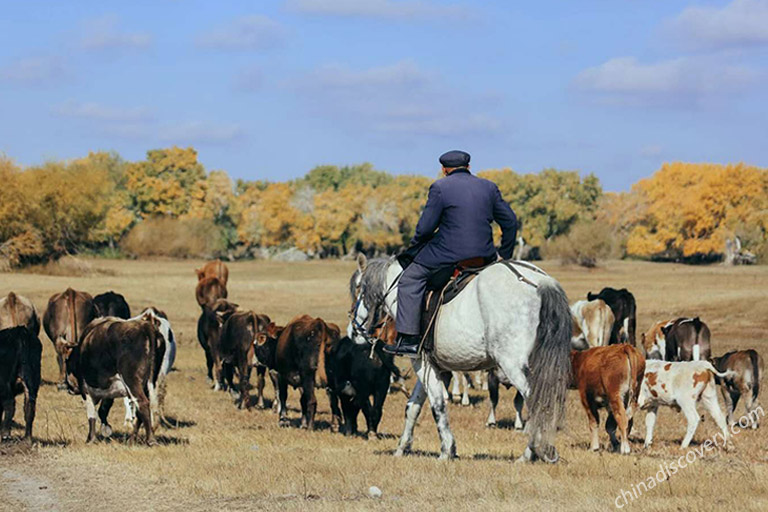 Florian Visited Five Colors Beach Shared with China Discovery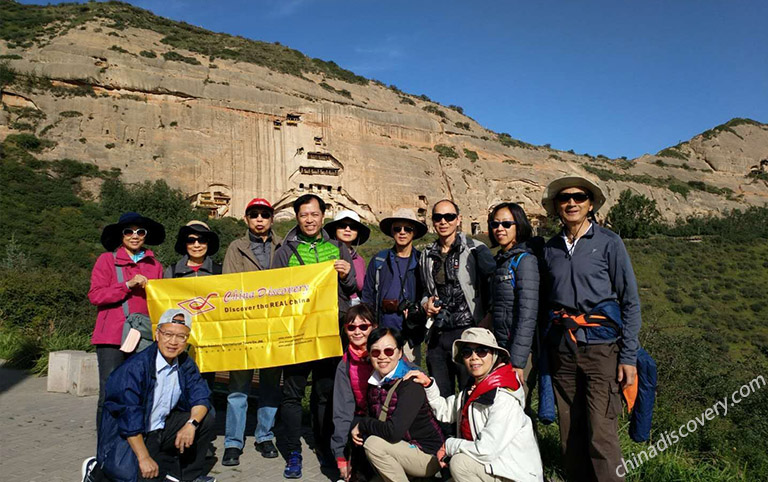 Mrs. Chan's group visited Matisi Temple with China Discovery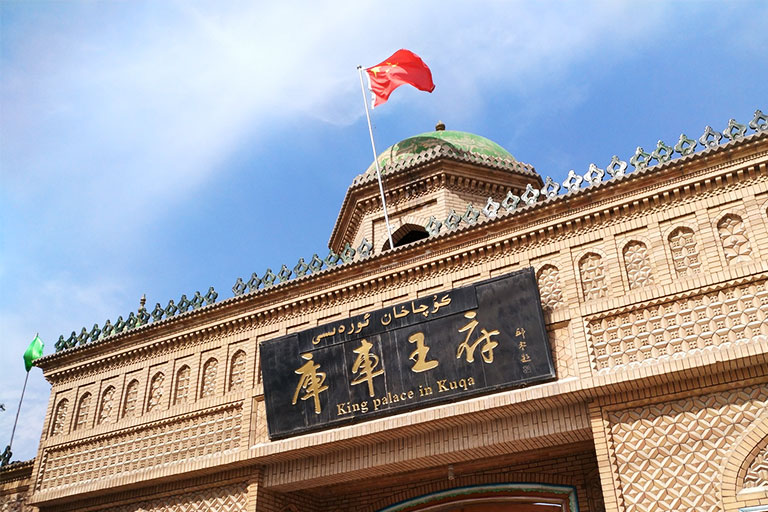 Kucha Palace © 在路上... / mafengwo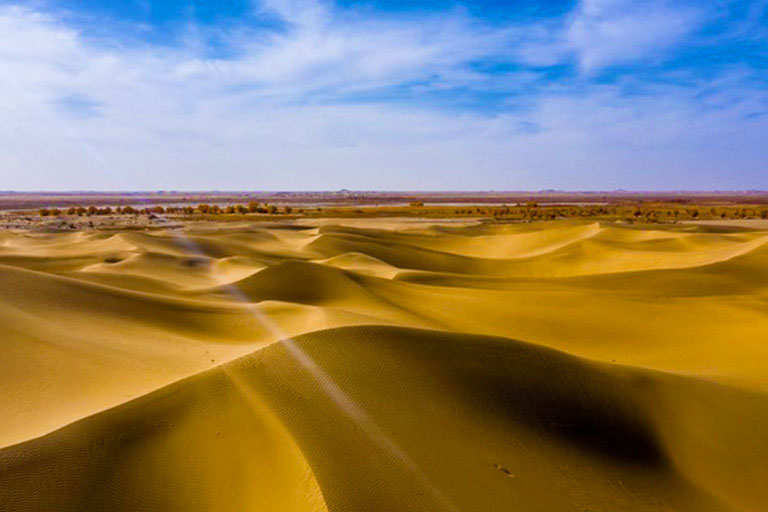 Taklamakan Desert Scenery © 托尼star / mafengwo
Keep Reading About Xinjiang Tours & Travel Guide
Recommended Xinjiang Tours
Top 3 Xinjiang tours chosen by most customers to explore Xinjiang in the best way. Check the detailed itinerary, or tailor your own trip now with us.
8 Days Classic Xinjiang Tour including Urumqi Turpan Kashgar Tashkurgan

Urumqi - Turpan - Kashgar - Tashkurgan
13 Days In-depth Xinjiang Silk Road Adventure Tour

Urumqi / Turpan / Korla / Kuqa / Taklimakan Desert / Minfeng / Hongtan / Kashgar / Tashkurgan
9 Days Taklamakan Desert Ancient Silk Road Tour

Kashgar / Karakul Lake / Hotan / Ala'er / Kucha / Urumqi
Start planning your tailor-made holiday to China by contacting one of our specialists. Once inquired, you'll get a response within 0.5~23.5 hours.
Customize a Trip
Have a question? Get answers from our travel experts or guests
Your Question:

Your Name:

Your Email: