Memorable Fabulous Xinjiang Photography Trip
-- Mr. Florian's 9 Days Xinjiang Photography Travel with His Friend in 2020

Departure Date

2020-09-27

Travel Length

9 Days

Travel Theme

Nature, Photography, Friends

Group Size

2

Travel Route

Urumqi - Urho - Hemu - Kanas - Fuyun - Urumqi - Turpan - Turpan - Shanghai

Highlights

Dushanzi Grand Canyon, Ghost City, Fiver-Color River Bank, Hemu, Kanas National Park, Flaming Mountain, etc.

Story Tags

#Xinjiang Trip#Xinjiang Photography#Xinjiang Tour#Photography Tour#Photo Trip#Xinjiang Photography
Remember hope is a good thing, maybe the best of things and no good thing ever dies. - by Andy from The Shawshank Redemption
I know all of us have suffered a lot from the pandemic period of COVID-19 this year. But if winter comes, can spring be far behind? So many places have been paused for different length of months and people all want to walk outside to breathe the fresh air, enjoy pleasant natural views, say hello to friends, relatives and even anyone unknown but experienced it with us too and get more hope of a new start of life.
Yes, hope has come! Cities and provinces in China were restarted and opened gradually to bring people's vibrant and wonderful life back. Also, Xinjiang, after about 9 months' quarantine, has also been reopened in September in 2020. And at just at the beginning of that month, I received the Email from Mr. Florian which said that he and his friend were going to visit Xinjiang for a photography trip in early October since they were all photography lovers! I was really excited and inspired about helping them plan a Xinjiang photo tour at the hopeful time. After many communication through Email and WeChat, I have got more about the needs, interests, requirements, and time schedule about their coming trip and finally planned a 9 day Xinjiang Photography Trip including Urumqi, The Ghost City, Urho, Hemu, Kanas Lake, Burqin, Fuyun and Turpan for their exciting enjoyment of nature and shooting!
During the trip, there were some little adjustment according to the practical situation of some closing and weather changes, so I tried to communicate with them and the relative departments and our local colleague to solve all the problems in order to make their trip as perfect as possible. Also, Florian shared me lots of terrific photos by them two to let me know how wonderful Xinjiang is! Here is the detailed complete Xinjiang trip experience of Mr Florian and his friend in late September and early October.
Day 1 Urumqi Arrival - Ghost City - Urho
In the morning, our local driver picked Mr. Florian and his friend in their hotel in Urumqi and started their trip Dushanzi Grand Canyon where they admired the amazing sightseeing canyon with desert grassland, precipitous cliffs, grassland with different layers of colors to form a grand gorge scenery!
After that, they went to The Ghost City. It is also known as Urho Wind City, and the Uyghur people call it "shayitankerxi", which means the devil city. In fact, this is a typical Yardang landform area. "Yardang" means "steep hill" in Uygur language. Yardang landform is named after Yardang area near Lop Nur in Tarim Basin, Xinjiang. It is a type of wind erosion landform formed under dry and windy environment. After the visiting, our driver drove them back to the hotel in Urho and they enjoyed a good sleep!
Mr. Florian & His Friend Visited Dushanzi Grand Canyon in Late September, Tour Customized by Johnson
Mr. Florian & His Friend Visited The Ghost City, Tour Customized by Johnson
Day 2 Urho - Hemu
After breakfast today, they visited Hemu Scenic Area. On the way, they passed through and shot the spectacular Five-Color Bank which is a typical Yardang landform. Stones were weathered into many vivid shapes like soaring hills, deep valley, criss-cross streets, tower, etc. After thousands years of geological changing, the bank was painted into different colors. The Five-Color Bank, together with the nearby rivers and trees, present a gorgeous scene under the sunlight.
After that, they explored Hemu Village and its surrounding. As one of the most beautiful villages in China, Hemu is the magic place where they got rid of the hustle and bustle and immersed themselves into the creation of photography. The vast golden birch forests and green grasslands surround the peaceful village, together appear charming colors like an oil painting. Sunset here is fabulous. They walked up to a higher hill to find the panoramic views of Humu Village in the golden sunlight.
Mr. Florian & His Friend Visited Five Color Bank, Tour Customized by Johnson
Mr. Florian & His Friend Visited Five Color Bank, Tour Customized by Johnson
Hemu Sightseeing Photographed by Mr. Florian, Tour Customized by Johnson
Day 3 Hemu
Florian and his friend got up early and caught the incredible sunrise which is also the MUST photo to be shot at Hemu. When the sun rises and shines onto the mist curling up the villages, it is the best moment to shoot.
Hemu Sightseeing Photographed by Mr. Florian, Tour Customized by Johnson
Day 4 Hemu - Kanas Lake
This morning, they transferred to Kanas Lake. Kanas Lake is located at the north of Burqin County on the Altay Mountain. It is a great place for summer resort, leisure sightseeing and photography, which takes on different colors with the change of weather and seasons. Kanas, in Mogolian, means "beautiful, rich and mysterious". The lake was formed as a result of glacier movement of around 200, 000 years ago. They enjoyed leisure time with the breathtaking landscape of the lake full day.
The lake is not the only highlight. The Kanas River wriggles in valleys, and creates three zigzag bays with beautiful names - Celestial Bay, Moon Bay and Recumbent Dragon Bay. Along the two sides of Kanas River are forests with alternate colors of green and golden. The trees, sky and cloudy together project in the river, and appear a colorful reflection. Besides, the vast green grassland, tranquil lakes and wild forests form pleasant colorful landscape in different seasons. Looking far into distance, one can enjoy the imposing Altai Mountains Range.
Mr. Florian Visited Kanas Lake in Early October, Tour Customized by Johnson
Mr. Florian Visited Kanas Lake in Early October, Tour Customized by Johnson
Day 5 Kanas - Burqin
Today, Florian and his friend also enjoyed the fabulous sunrise in Kanas and had a leisure walk around Kanas Lake with different feeling. Later, our driver escorted them to Burqin.
Scenery of Burqin in October, Photo by Mr. Florian
Day 6 Burqin - Fuyun
This morning, they went to Fuyun County by our private car and visited the pleasant scenery along the way with free pull over for their interests in photography.
Day 7 Funyun - Urumqi
Today, they were going to go back to Urumqi. And on the way when they passed through Kala Maili Ungulates Nature Reserve, they enjoyed the stunning landscape along the road and shoot amazing wild animals as well as fancy scenery.
Day 8 Urumqi - Turpan
This day, Florian and his partner were escorted to Turpan and visited the top cultural and natural sites, including Jiaohe Ancient City, Emin Minaret, Flaming Mountain, Bezeklik Caves to know the charm of this place and also created many outstanding photo works.
Flaming Mountain in Turpan, Photo by Mr. Florian in October
Flaming Mountain in Turpan, Photo by Mr. Florian in October
Day 9 Urumqi Departure
Today is the last day of their trip. Florian and his friend enjoyed some free time exploring this capital city in Xinjiang by their own until our driver escorted them to the airport and said goodbye to Xinjiang on the flight back home in Shanghai!
After the trip, Florian shared their experience during the vacation and evaluation about our service as following.
1.Is your travel consultant of our company fast enough to answer your E-mail and patient enough to answer your questions?
Yes, very reactive and we were able to custom made our trip and even modify it during the trip due to some unexpected change in Fuyun.
2. How do you comment on your tour arrangements?
Since we work together on the route we can only say that it match our requirement and you help us to build the itinerary for a great photography tour
3. Are you willing to recommend our service to your people who also have an interest to visit China?
Yes sure i will specially communication was good and have good follow up during the trip
4. Your general opinion on us?
Great driver and able to manage the complexity of Xinjiang specially for foreigners and numerous checkpoints. Very good reactivity on last day and good suggestions on avoid additional unnecessary trouble due to covid situation even we are in China since February 2020
5. Do you have any suggestions on improving our services?
Since everything was clear and yes it's also a good chance to meet this driver i don't have suggestions. Probably some hotels have included breakfast.
6. Can we use your comments of our service, the photos or other images that you took on the tour for our websites, brochures, marketing and publicity? If yes, could you please send us some of your photos by E-mail?
You can pick up some of my photos but need to keep photos with trademarks.
www.floriandelalee.com
https://www.behance.net/Flowrian
7. We sometimes have requests from potential customers who would like to inquire from or our ex-customers. May they contact you for advices?
If you want another testimony on tripadvisor please send me the link but i don't want to be contact by customer. If i have people interested i will share your wechat contact.
It is really a proud thing for me to help Florian and his friend plan and complete their expecting photo trip in Xinjiang at such a special time for China and the whole world. Besides, their passion to life and nature beauty has been expressed through their vivid pictures of that fairyland, which also encouraged me a lot to live in a more passionate and optimized way and arose my interests about leaning photography skills so that I can create beautiful photos too and let more global people love the landscape, culture, history and people in China in the future!
All the images are copyright of their respected owners and creators. No party is allowed to copy any picture (s) without the consent from the owner.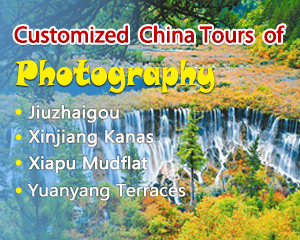 Hi, I'm Johnson, Florian's travel consultant. Are you interested in his 9 days trip to Xinjiang? Please feel free to contact me for more details of his travel such as trip itinerary, accommodation or other arrangements. If you want to take a similar trip or customize your own China tour, just e-mail me. It's my pleasure to invite you to our country and join us in appreciating this charming land.
Johnson

Travel Consultant
More Travel Stories by Destination
Our Real Customers' Travel Photos
Recommended Tours
Top 3 tours chosen by most customers to explore in the best way. Check the detailed itinerary, or tailor your own trip now with us.
8 Days Kanas Photography Tour

Urumqi / Hemu / Kanas / Burqin / Fuyu / Urumqi
11 Days In-depth Wild Silk Road Adventure Tour (Cultural Relic & Unrivalled Landscape)

Lanzhou / Zhangye / Jiayuguan / Dunhuang / Turpan / Urumqi / Kashgar
8 Days Classic Xinjiang Tour including Urumqi Turpan Kashgar Tashkurgan

Urumqi - Turpan - Kashgar - Tashkurgan
Have a question? Get answers from our travel experts or guests
Your Question:

Your Name:

Your Email: