How to Plan a Shanghai Hangzhou Tour: Best Itinerary & Travel Tips
It is a great idea to travel Shanghai and Hangzhou together, because they are two of the most popular travel destinations in China. While Shanghai introduces the visitors the most thriving look of China and the magic contacts of old and new and modern and traditional, Hangzhou shows the breathtaking lake view, first-class tea and a poetic aroma once served an ancient capital of China.
Hangzhou and Shanghai are also close to each other. You can make transfers between Shanghai and Hangzhou by high speed trains in about 1~1.5 hours.
How to Plan a Shanghai Hangzhou Tour? Following the steps below to get inspired:
Best Time to Visit Shanghai & Hangzhou
- To Shanghai
Mild and misty, this is how the weather generally is in Shanghai. There is seldom extreme weather like strong snow, rainstorm, typhoon, which make Shanghai suitable for travel all year around. It has a distinct four seasons - warm spring, hot and rainy summer, cool autumn, dry and cold winter. The yearly average temperature is about 18 °C. Generally speaking, March to May (spring) and the late September to November (autumn) are the best time to visit Shanghai when it is cool, clean and comfortable. Other months are also good time for travel because visiting Shanghai is mainly about modern surprises and cultural sites rather than seasonal nature scenery. learn more about Shanghai Weather & Best Time to Visit >>
-To Hangzhou
Hangzhou is temperate and humid due to the coastwise location. It is a typical Four Seasons city, offers different but pleasant scenery to enjoy in each season. Hangzhou is suitable to be visited all year around, while spring and autumn are the best seasons to visit it. March to May is the season for colorful flowers and green willows at the West Lake. People usually love to Ta Qing (go for a walk in the country in spring) or spend some leisure family time boating, flying kite on West Lake. Summer days (June to August) are great time to see lotus of West Lake, but rain a lot. Summer is also the hottest season in Hangzhou with an average temperature around 33.8°C. Also prepare well for strong sunlight, heat and mosquitoes. Autumn (September to November) brings you the most enjoyable and beautiful days in Hangzhou. It is time to see red leaves, golden mountains and chase the sweet Osmanthus hidden among hills and streets. It is also the time to watch the biggest and brightest moon of the year at West Lake. December to the February of next year is the winter days as well as the off season for tourism. The possible snow fall will change the West Lake a pure fairy world. learn more about Hangzhou Weather & Best Time to Visit >>
Shanghai in Autumn
Hangzhou in Spring
Travel Length of Shanghai Hangzhou Tours
Both Shanghai and Hangzhou are not some destinations so big and diverse that you should stay for weeks. The attractions of both cities are conveniently located in the urban area and nearby suburbs with easy accesses to reach by driving, subway, or train. Generally speaking, you are suggested to spend two days around for sightseeing in Shanghai, and then ride a bullet train to Hangzhou. With 4 or 5 days, you can cover all the best highlights of Shanghai and Hangzhou in a single trip, such as the Bund, Yu Garden, Nanjing Road even Shanghai Disney Resort in Shanghai, and West Lake, Hefang Street, Longjing Plantation in Hangzhou.
Yu Garden, Shanghai
Travel from Shanghai to Hangzhou or Hangzhou to Shanghai?
According to our local-based experience, most travelers traveled from Shanghai to Hangzhou, because the metropolis Shanghai has an effecient transportation system. Currently, Shanghai is connected to most of major international cities in the world by flight. From North American, Europe or East Asia, you have flexible choices of flight schedules. At the same time, Shanghai is one of the busiest transfer hubs for both domestic flights and trains (including bullet trains). From Shanghai, you can easily find an access to any region in China by flight or train. Hangzhou is less chosen as starting city of travel, most because it has fewer international airlines. It is usually visited as a side trip from Shanghai, or a part of long China tour. If you happen to arrive in Hangzhou firs, it is also available to travel from Hangzhou to Shanghai by train or car.
High Speed Trains Between Shanghai and Hangzhou
How to Travel from Shanghai to Hangzhou
- High Speed Trains (Best Choice): The modern bullet trains cost you only about 1 hour or so to transfer between Shanghai and Hangzhou. At the same time, the bullet trains offer you a comfortable travel conditions. Currently, there are more than 60 bullet trains transfers between or make stops by Shanghai and Hangzhou, starting to operate from around 6am to 9pm (8pm from Hangzhou to Shanghai). Many travelers take the early morning train to Hangzhou from Shanghai, and return by later trains in the afternoon or evening after visiting the top sites in Hangzhou.
- Driving: For those who travel by a small group, driving is a great option. These two cities are only 160 kilometers away from each other, which takes about 2.5 hours on well-paved high ways. Compared to public transfers, self-driving will be more flexible.
Notes: there is no direct flight between Shanghai and Hangzhou for travelers because of the short distance, neither the ships.
Check more about Shanghai Hangzhou High Speed Train | Shanghai Hangzhou Transfer
Shanghai Pudong International Airport
Inside Space of Bullet Trains
Day by Day Itinerary in Shanghai and Hangzhou
How to Plan a Shanghai Tour
2 Days Classic Shanghai City Tour
D1: First, visit the traditional Chinese garden art at Yu Garden, and join the crowds of Yuyuan Bazaar. Next, go for some leisure walking at the prosperous Nanjing Road and the Bund. At last, climb the second highest building in Shanghai ( SWFC) to have a panoramic view of Shanghai.
D2: First, go to appreciate some national precious relics in Shanghai Museum, then go to stroll around Tianzifang and French Concession area, or go to experience local traditional Buddhist culture at Jade Buddha Temple. The rest afternoon is free for your departure from Shanghai.
☛ 2 Days Classic Shanghai City Tour
What to Do for More Days in Shanghai
1. Add one day more to visit Shanghai Maglev Train & Jade Buddha Temple to have a Shanghai Past and Present Contrast.
☛ 3 Days Shanghai Past and Present Contrast Tour
2. Have a day tour to visit a water town - Zhujiajiao.
☛ 3 Days Shanghai Highlights Tour Water Town Visit
3. Plan a day's happy adventure at Shanghai Disney Land
☛ 4 Days Shanghai Magic Tour with Disneyland Park (Family Friendly)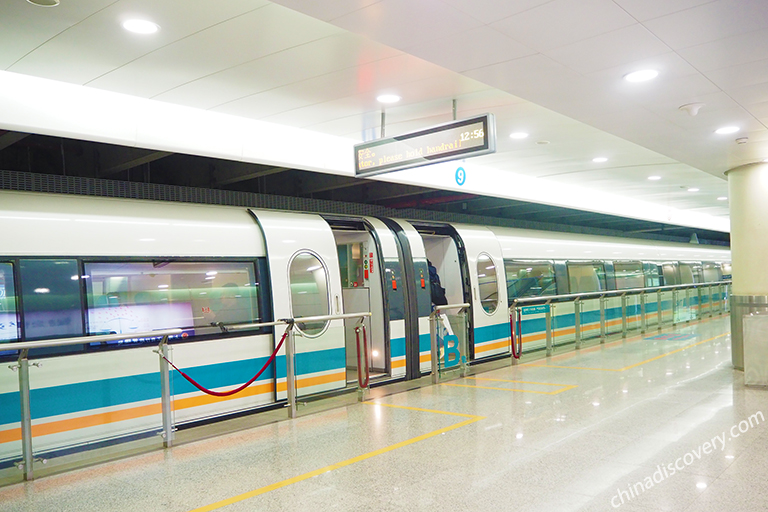 Shanghai Maglev Train
474 M High Glass Walkway in World Financial Center
How to Plan a Hangzhou Tour
2 Days Hangzhou Essence Tour
D1: After early arrival at Hangzhou, firstly spend about 2~3 hours touring West Lake (boating, walking, cycling), then go to explore nearby Lingyin Temple and Feilai Peak. Next, go to a Dragon Well Plantation Village to experience Chinese tea culture. Lastly, leave Hangzhou by high speed train.
D2: Go for a walk on the ancient Hefang Street to experience local history and culture, and then enjoy a magical cruise on Beijing Hangzhou Grand Canal and have an interesting cultural visit to Qiaoxi Conservation Area to explore China Museum of Knives, Scissors & Swords, etc.
☛ 2 Days Hangzhou Essence Tour
In-depth 3 Days Hangzhou Tour (More Popular)
Take a side trip to one of the most beautiful water towns in China - Wuzhen, which is only 80km away from Hangzhou city.
☛ 3 Days Best Hangzhou Tour with Wuzhen Water Town
Best Shanhgai Hangzhou Tours
☛ 5 Days Essence of Shanghai & Hangzhou Tour
Dragon Well Tea Plantation in Hangzhou
Beautiful West Lake in Hangzhou
Where to Stay in Shanghai and Hangzhou
Accommodation will not be a problem for your vacation in Shanghai and Hangzhou. Both cities are two of most developed cities of either economy or tourism. There are a bunch of international luxurious hotel brands running hotels in both cities, including Shangri-La, Continental, Starwood, Hilton, etc. Most hotels are situated conveniently in the city central areas. There are also a lot of great domestic hotels established for tourism, ranging from economy class to luxury 5-star standard. These hotels are usually located near to the tourist sites, such as the West Lake, Hefang Street in Hangzhou, and The Bund, Nanjing Road in Shanghai. Please click Shanghai Accommodation and Hangzhou Accommodation for details.
Shanghai JC Mandarin Hotel
Make Further Visits to Nearby Suzhou, Huangshan...
It is very popular to travel Shanghai and Hangzhou with nearby destinations, such as Suzhou, Huangshan (Yellow Mountain), Putuoshan, etc. If you have extra days, you can also visit Wuxi, Ningbo, etc. Generally speaking, it takes 1~2 days for Suzhou, 2 days for Huangshan, 2 days around for Putuoshan, 1 days for Wuxi, 1~2 days for Ningbo.
☛ 5 Days Shanghai Hangzhou Suzhou Highlights Tour
☛ 5 Days Yellow Mountain Tour from Hangzhou
If you want to travel Shanghai and Hangzhou with other hot destinations in China, it is easy to connect with Beijing, Xian, Guilin, Zhangjiajie, Yangtze River, even Tibet very easily.
☛ 12 Days Classical China Vacation
Humble Administrator's Garden in Suzhou
Travel Shanghai & Hangzhou with China Discovery
Looking for a worry-free Shanghai Hangzhou tour? Travel with us China Discovery and let us help you. We will choose the best attractions and hotels and arrange a perfect visiting route with your interests. Our local English-speaking guide and driver will accompany you all the way and take care of everything of you before you say it! You can just indulge in the beautiful lakes, mountains, islands, and sacred Buddhist temples and pagodas during the tour.
Feel interested about such a worry-free Zhejiang tour? Please feel free to contact us and our professional travel consultants are always here ready to help!
Get Inspired by Real Travel Stories of Our Customers
Since 2012, we China Discovery have helped numerous customers to plan and customize their Hangzhou Shanghai Tours. With our fully-inclusive private tour packages, all of our customers enjoyed their trips to the Bund, Yu Gadern, West Lake, Lingyin Temple, etc. Some of them kindly shared their precious photos and stories about their Shanghai Hangzhou journey, just get inspired now.
"Impression Show is a must see when visiting Hangzhou…" - shared by Nguyen (Read her entire travel story: The Pursuit of Natural Beauty with the Beloved one - 14 Days Beautiful China Exploring Tour)
"This last night in Hangzhou led us to explore a different side of West Lake, vastly changing our erstwhile bland impression of the famed tourist site…" - shared by CS from Singapore (Read her entire travel story: Delightful Journey to Poetic Jiangnan Area)
Besides the wonderful travel stories, many customers who visited Hangzhou with China Discovery also send us their first-hand feedbacks about their trip, feel free to read the Hangzhou Reviews and learn what they say about their experience. If you want to start your Hangzhou tour now, don't hesitate to contact us.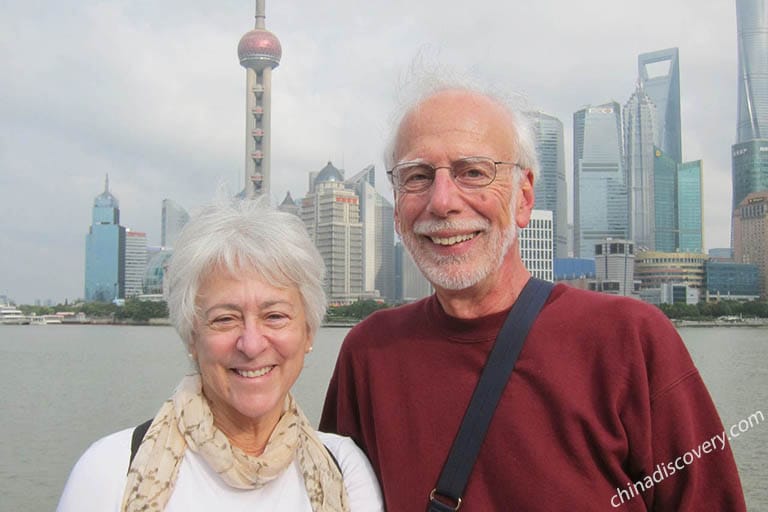 Our Customers Paul & His Wife Visited the Bund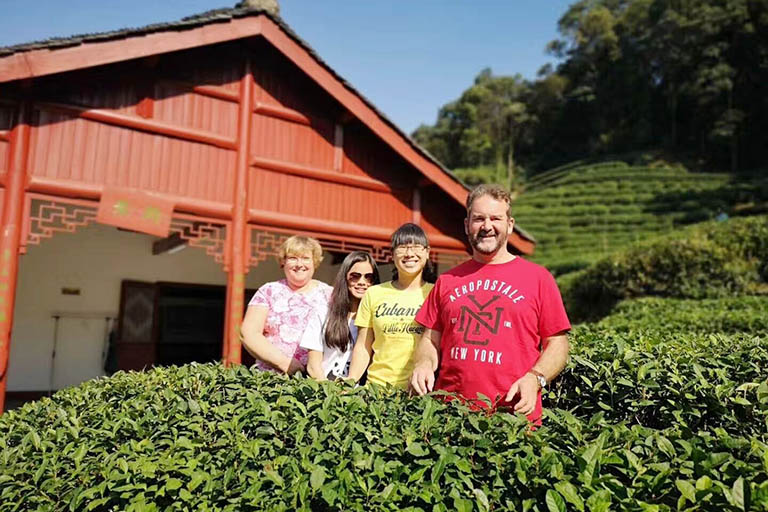 Our Customers Jane's Family Travel to Meijia Dock Dragon Well Tea Village, Hangzhou
Recommended Shanghai Hangzhou Tours
Top 3 Shanghai Hangzhou tours chosen by most customers to explore Shanghai Hangzhou in the best way. Check the detailed itinerary, or tailor your own trip now with us.
10 Days China Golden Triangle Plus Hangzhou Paradise Tour

Shanghai / Wuzhen / Hangzhou / Xian / Beijing
7 Days Shanghai Hangzhou Huangshan Highlights Tour

Shanghai / Hangzhou / Huangshan
5 Days Essence of Shanghai & Hangzhou Tour

Shanghai / Hangzhou / Shanghai
Start planning your tailor-made holiday to China by contacting one of our specialists. Once inquired, you'll get a response within 0.5~23.5 hours.
Customize a Trip
Have a question? Get answers from our travel experts or guests
Your Question:

Your Name:

Your Email: