Shandong is a coastal province in the East China region, facing the yellow sea with the "City of Springs" Jinan as its capital. As an important province of Chinese civilization, Shandong's Qufu is the birthplace of Confucius, and the center of Confucianism, while Mount Tai is the most revered mountain of Taoism and Buddhism visited by 72 emperors with many historic relics and stunning natural wonders. Besides the cultural wonders, along its beautiful long coastlines, the mega coastal city Qingdao welcomes you with exotic city scenery and bubbling beers. Going afar to the eastern end of Shandong Peninsula, enjoy the leisure time on the beaches, and take a cruise ship to see more isles, sea birds flying over the sea with yummy and fresh seafood in Penglai, Yantai, Weihai, etc.
Here, we have listed some accommodation choices in Jinan, Qingdao, Mount Tai, Qufu, Weihai, and Yantai, ranging from luxury 5-star hotels to cozy hostels. Almost all the hotels are located near tourist attractions with a very convenient transfer.
If you need more detailed accommodation information, please feel free to contact us. Our experienced travel experts will help you arrange the one you need.
Where to Stay in Shandong
Jinan Hotels | Qingdao Hotels | Mount Tai Hotels | Qufu Hotels | Weihai Hotels | Yantai Hotels
Recommended Shandong Tours
✔ 6 Days Jinan, Qufu, Mount Tai & Qingdao Tour
✔ 8 Days Shandong History & Culture Tour
✔ 5 Days Golden Coast of Shandong Tour
✔ 9 Days Shandong Panorama Tour
✔ 6 Days Classic Beijing & Shandong Tour
✔ 10 Days Beijing Shandong Tour by Bullet Train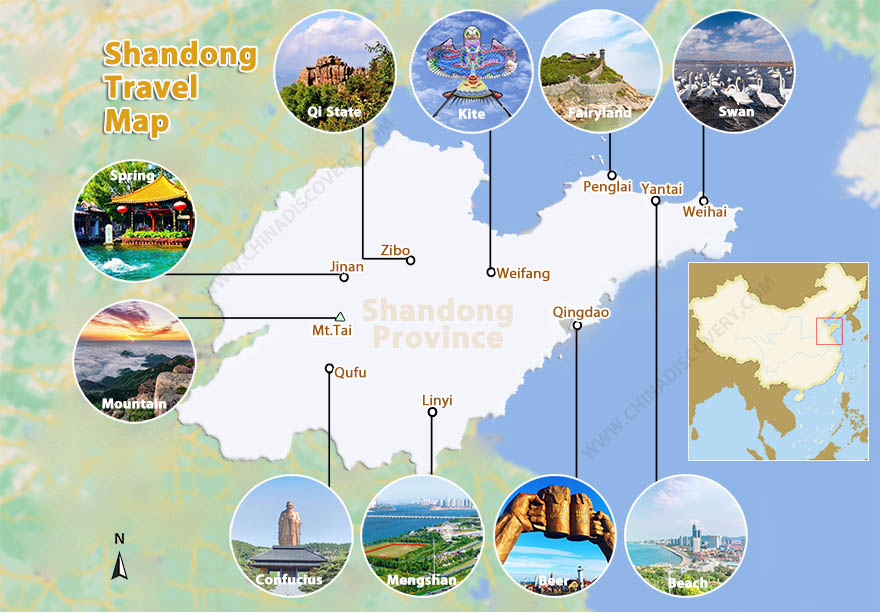 Shandong Travel Map
How to Plan Your Shandong Tour
Top Places to Visit in Shandong: Mount Tai, Laoshan Mountain & Badaguan (Qingdao), Confucius Temple (Qufu), Baotu Spring (Jinan)…
Best Time to Visit Shandong: April ~ June & September
How to Get to Shandong: Take international / domestic flights to Qingdao / Jinan, or high speed train to Jinan, Qufu, Tai'an, Qingdao, etc.
You can plan your Shandong tour by destinations, seasons you come, trip duration, themes, etc. Generally speaking, Qigndao, Mount Tai and Qufu are the most popular destinations in Shandong, which can be visited in a 4~5 days tour. If you have 2 more days, you can extend your tour to Jinan, the City of Springs, to experience authentic Chinese living and visit the wondrous springs. If you prefer leisure coastal holiday, you can travel from Qingdao to Weihai, Yantai, etc. A Shandong Panorama tour is also recommended if you have about 9~10 days to stay in Shandong, which unlocks deeper culture of Shandong in Weifang, Zibo, etc.
Classic Shandong Tour
Jinan – Qufu – Mount Tai – Qingdao
This tour presents you the past and present of Shandong is just one go, strongly recommended for the first-timers. Jinan and Qufu are two best place to experience local culture especially Confucius culture, while Mount Tai offers a chance to hike and Qingdao allows you to slow down to enjoy a true holiday.
✔ 6 Days Best of Shandong Tour
Shandong's Golden Triangle
Qingdao – Qufu – Mount Tai
This is a classic Shandong tour which is recommended for those who are short on time. It goes to the Golden Triangle Destinations – Qingdao, Qufu and Mount Tai, three most visited places in Shandong with their own features. Qufu and Mount Tai are only about 75km from each other, and can be arrived by high speed trains from Qingdao in 3 hours. If you prefer more Chinese culture in your trip, this is the tour for you.
✔ 4 Days Qingdao Qufu Mount Tai Essence Tour
Shandong Panorama
Qingdao – Weihai – Yantai – Penglai – Weifang – Zibo – Qufu – Mount Tai – Jinan
This Shandong Panorama itinerary takes you to explore all the highlights of Shandong Province, to dig deeper into its culture, history and nature. You will visit the most classic Jinan, Qingdao, Mount Tai and Qufu, but also explore its beautiful coastal lines, golden beaches, seascape in Shandong Peninsula, and experience interesting kite culture in Weifang and discover further history of Shandong in its former ancient capital Zibo. Tour pace is slow and enjoyable.
✔ 9 Days Shandong Panorama Tour
Shandong holds a tourist-friendly location in China. It is located in the middle of Beijing Shanghai high speed railway. You can simply travel Shandong with Beijing, then extend to Shanghai, which is a classic China tour, or travel from Shandong to Henan and Xian for an in-depth Chinese culture exploration. If you prefer natural experience, travel southward to Anhui where the most beautiful mountain in China sits – Yellow Mountain. To explore the elegant part of Chinese culture, you can travel to Nanjing and Suzhou of Jiangsu Province which is close to Shanghai. You can also travel Shandong with Chengdu, the hometown of Giant Pandas and Sichuan Cuisine, Zhangjiajie, the famous Avatar world, relaxing, Yangtze River Cruise, even the holy land Tibet.
China Discovery is specialized in providing tailor-made China tours of different themes to different destinations. You will travel with a well-organized itinerary, don't have to worry about hotels, transportation and food, be taken care of by your personal tour guide throughout your holiday in China. Contact us to customize your own China tour now!
✔ 6 Days Beijing & Qingdao Tour by High Speed Train
✔ 8 Days Beijing Shanghai Speed Train Tour with Confucianism Exploration
✔ 10 Days China World Heritage Tour in North China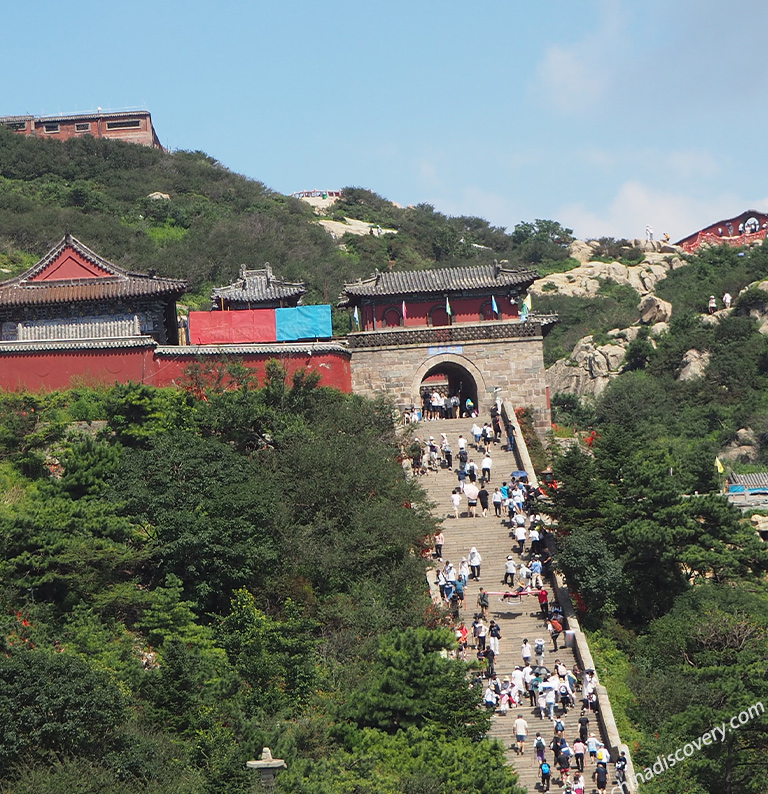 Mount Tai in July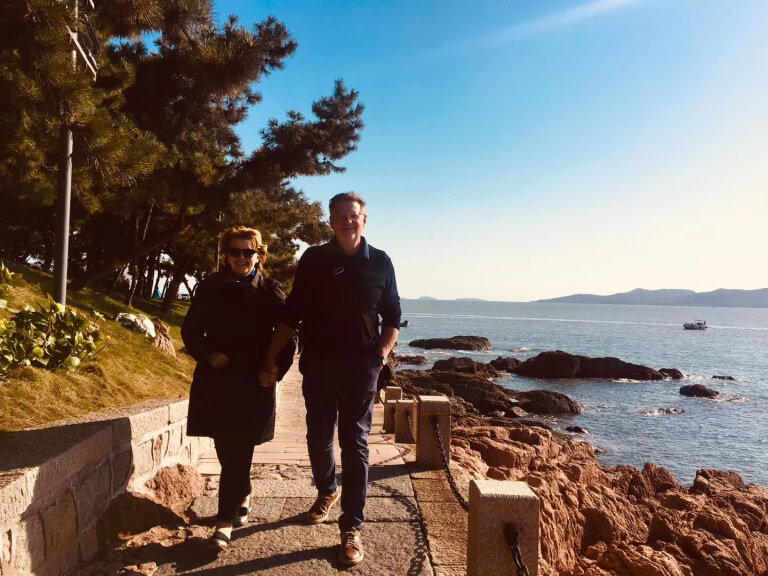 Our deal guests visited Qingdao with our tailor-made Qingdao tour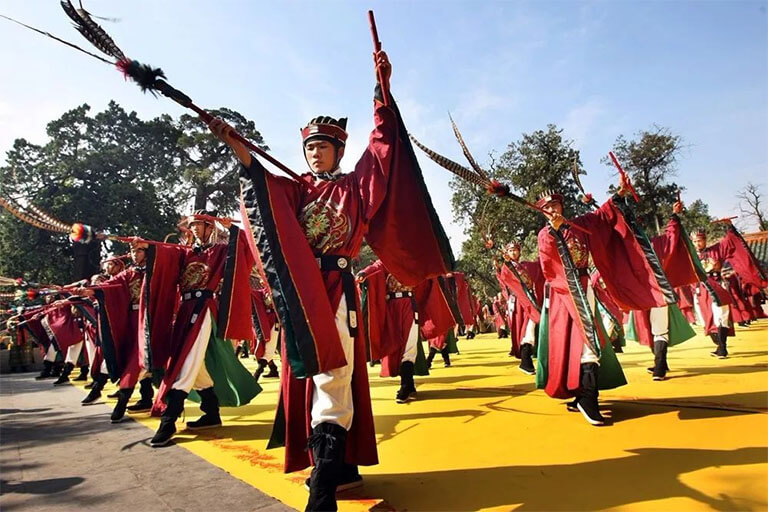 The Temple of Confucius in Qufu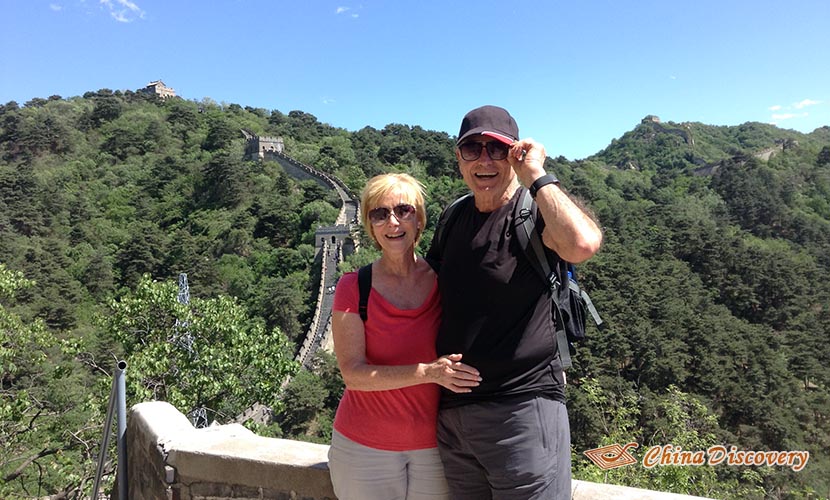 Our dear guests hike Mutianyu Great Wall in Beijing
Recommended Shandong Tours
Top 3 Shandong tours chosen by most customers to explore Shandong in the best way. Check the detailed itinerary, or tailor your own trip now with us.
6 Days Best of Shandong Tour

Jinan / Mount Tai / Qufu / Qingdao
4 Days Qingdao Qufu Mount Tai Essence Tour

Qingdao / Qufu / Mount Tai
9 Days Shandong Panorama Tour

Qingdao / Weihai / Yantai / Weifang / Zibo / Qufu / Mount Tai / Jinan
Start planning your tailor-made holiday to China by contacting one of our specialists. Once inquired, you'll get a response within 0.5~23.5 hours.
Customize a Trip
Have a question? Get answers from our travel experts or guests
Your Question:

Your Name:

Your Email: