Xian Family Tours & Activities
Xian, the ancient heart of China, owns thousands of years' history. Since your family visit Xian, you can find something historical, rich of culture but also fun to explore.
Recommended Xian Tour Packages for Families
3 Days Xian Mount Huashan Leisure Tour
How to visit Xian and hike Mount Huashan hastily? Take our private tour package which has your own private comfortable vehicle, tour guide as well as your own featured itinerary. Our 3 Days Xian Mount Huashan Leisure Tour not only take you to discover the muse-see Terracotta Warriors, but also finds you the most leisure places to visit in Xian, such as the Ancient City Wall, Muslim Quarter, etc. You will also hike the most precipitous in China. To ensure your comfort, we will use the new and scenic West Peak Cable Car to ascend and descend the mountain, which will help you save a lot of time and energy. Check detailed itinerary >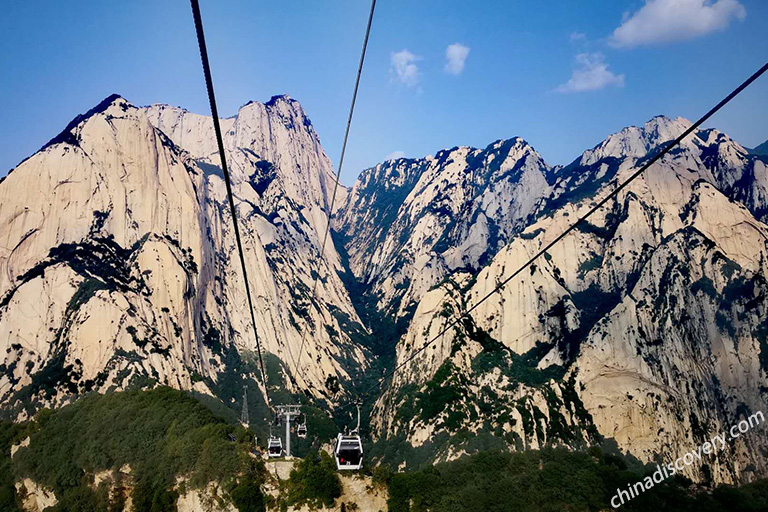 Side trip to Mount Huashan from Xian
4 Days Xian In-depth Experience Tour - Ultimate Comfort and Fun of Xian
Terracotta Warriors, Ancient City Wall, Giant Wild Goose Pagoda and Muslim Quarter are only parts of the Xian highlights. There are many others places you have to see, such as the beautiful Small Wild Goose Pagoda, grandiose Bell Tower and Drum Tower, secluded Great Mosque, also many interesting things to do, such as the elaborate class of Chinese calligraphy, cooking Chinese dishes, making a miniature Terracotta Warrior on your own, etc. Our 4 Days Xian In-depth Experience Tour takes you to explore above all and far more. Check detailed itinerary >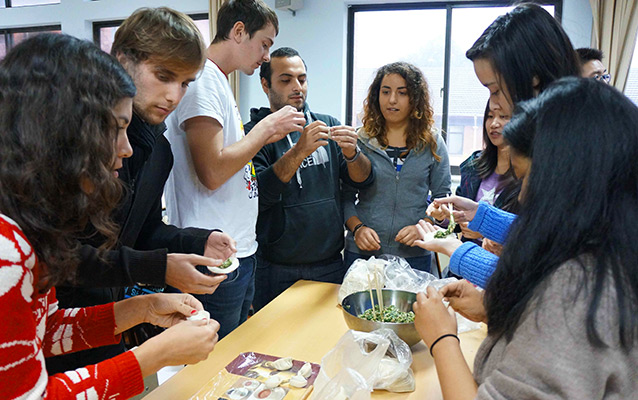 Making Dumplings in a Xian local family
Witness the Terracotta Horses & Warriors
With 2000 years' history, the Terracotta Warriors is the biggest underground military museum in the World, where you can find thousands of clay Warriors and horses of the emperor Qingshihuang and some interesting legends of the past time. It is the top-one iconic site in Xian.
Ticket Fare: CNY 120 per person; Opening Hours: 8:30am - 6:30pm (Mar. 16th to Nov. 15th); 8:30am - 6:00pm (Nov. 16th to Mar 15th)
The Amazing Terracotta Warriors
DIY Miniature Terracotta Warriors & Horses
Have you wondered about how the terracotta warrior was made in the ancient time? You can actually make your own palm-sized clay warriors at the souvenir workshops near the Terracotta Warriors Museum and Huaqing Palace. The artwork you made can be hard to bring home since it needs time to completely dry up. Otherwise, you can have a try of the chocolate terracotta which you can eat or get packed as gifts for family and friends.
Tips: If you would like to make a bigger one, the Souvenir Research Center is also available to make an appointment with.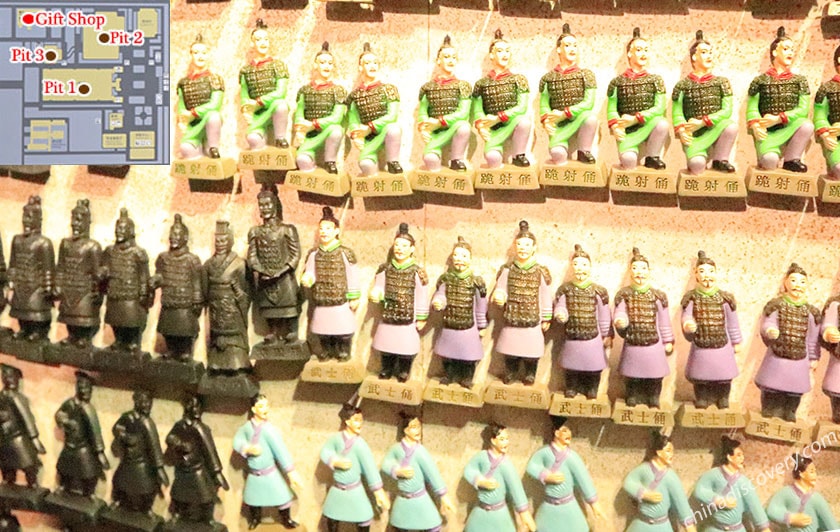 Terracotta Worriors for Sale
Explore Museums in Xian
In Xian, there are lots of historical heritages and museums, where you can trace back thousand years to see the development of human living in this place. However, it is not boring to visit museums in Xian, especially Shaanxi History Museum and the Tomb of Emperor Jindi, which offers you a close look at the ancient pieces. And the Tomb of Emperor is a kind of underground museum, where you can see the small-sized terracotta puppets clearly.
Tips: During the holidays and weekends, Shaanxi History Museum is very crowded. You may need to skips those days or visit it early in the morning.
Shaanxi History Museum
Bike on the Ancient City Wall
It is fun to ride a bike on the Ancient City Wall. You can rent a bike and start your city explore. While biking on the city wall, you will have a better view of the city. Also, tandem bikes are offered for family. It takes about 2 hours to bike around the whole wall in about 13 km.
Bicycle Renting Fee: CNY 45 for 3 hours per normal bike; CNY 90 for 3 hours per tandem bike
Opening Hours for Yongning Gate: 8:00-24:00 (May to Oct); 8:00 -18:00 (Nov to April)
Cycling on the Ancient City Wall
Watch Tang Dynasty Show
There are two kinds of Tang Dynasty Show, outdoor ones and indoor shows. The Song of evealsting sorrow in Huaqing Palace can be one of the most famous one, which opens from April to the end of October. Tang Dynasty Show indoor is always featured with dumpling banquet which is an artwork display of all kinds dumplings with different fillings and shapes.
Tips: the outdoor Tang dynasty show only opens from April to October, and the duration for the Tang Dynasty Show is about 70min.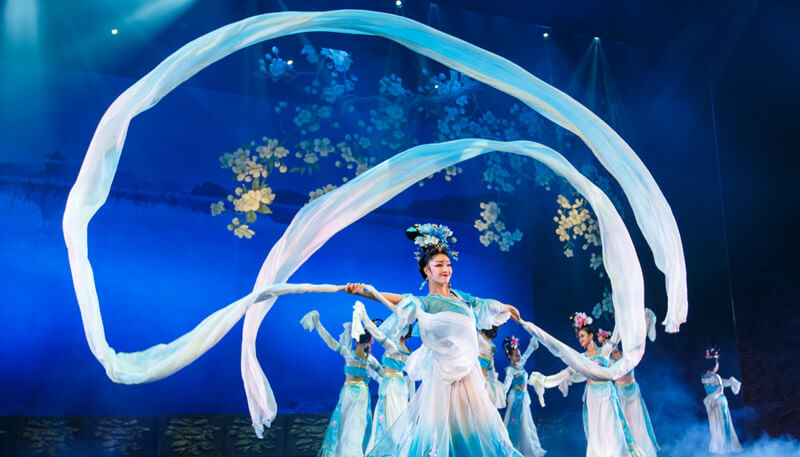 Tang Dynasty Show
Learn Buddhist Culture
Big Wild Goose Pagoda and Famen Temple are the most famous Buddhist attractions in Xian, where you can learn more things about the history and development of Buddhism in China. Giant Wild Goose Pagoda was built for one of the greatest Buddhist Xuan Zang. The epic literature work, the Journey to the West was written according to his legendary story. It is suitable for some older children, especially for teenagers who are keen on history and religions.
Tips: There is an amazing water fountain show in the north square of Giant Wild Goose Pagoda
The Giant Wild Goose Pagoda that Designed by Xuanzhang<
Enjoy Xian Food and Snacks
As the terminal city of the Silk Road, Xian is a city greatly influenced by its large Muslim population. It is known by the various wheaten food, such as flatbread in mutton soup, meat burger, cold noodles, biangbiang noodles, etc. There are countless restaurants in Xian from the night markets like Yongxingfang and Muslim Quarter to the fine dining and the Michelin starred.
Tips: Please do not bring your own food when entering a Muslim Restaurant, especially the pork food.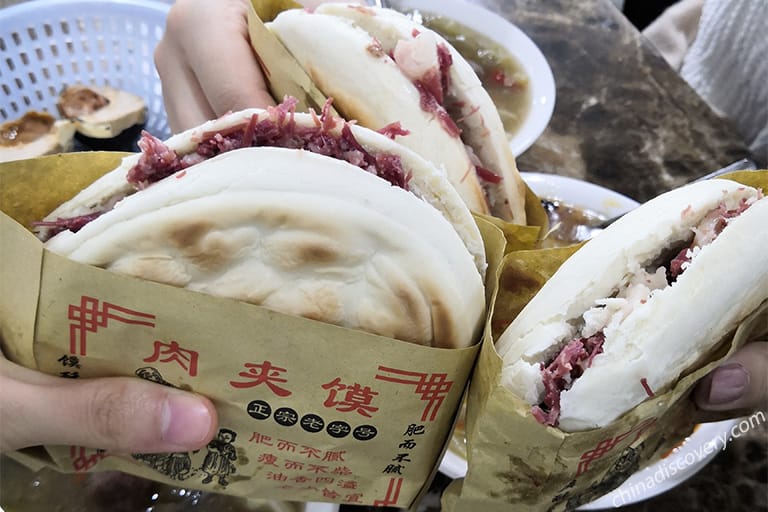 Try the Flatbreda in Mutton Soup
Visit Local Families
The best way to learn the culture of Xian City is to know the people here. China Discovery offers you chance to visit the local family in Xian. Get to learn their lifestyle and make dumplings with the warm-hearted host and try the most authentic food of the people here and listen to their story, happiness and hardship, joyful moments and family history.
Other Cultural Activities in Xian
If you are interested in Chinese calligraphy and painting. The Tangbo Art museum offers educational classes in English about Chinese Calligraphy, Painting, traditional Paper-Cutting for visitors. It is also meaningful to bring one of your artworks home as a souvenir.
Besides, you can take a trip to nearby Hu County, to see the local farmers' paintings will be a special experience. For little children, going to see a Chinese shadow play in the Street of Hui People could be interesting. Also, a local family visit in Muslim Community is welcomed to you.
Learn the Traditional Chinese Calligraphy and Painting
Plan a Family Tour in China?
Check our most popular China Family Tours, which are specially designed for family, covering the classic highlights and kid-friendly activities. All can be customized to satisfy your family needs.
Recommended Tours
Top 3 tours chosen by most customers to explore in the best way. Check the detailed itinerary, or tailor your own trip now with us.
Start planning your tailor-made holiday to China by contacting one of our specialists. Once inquired, you'll get a response within 0.5~23.5 hours.
Customize a Trip
Have a question? Get answers from our travel experts or guests
Your Question:

Your Name:

Your Email: