Best Club Med Resorts in China 2023
Club Med or Club Méditerranée is the globally famous hotel brand for people to get fully released with diverse fun and local nature and culture spectacles in the authentic French styled vacation essences. And for travelers frequently traveling around the world, they almost have the staying experience at Club Med hotel. In China, there are also many fantastic Club Med resorts with various types for your different needs of vacation fun and relax. So, what is the best Club Med in China? Which one is most recommended for family / couple / solo visitors? Check the top Club Med resorts of various kinds at below to start your Club Med vacations planning in 2023/2024!
Club Med Yabuli & Club Med Beidahu - Fun Ski Resorts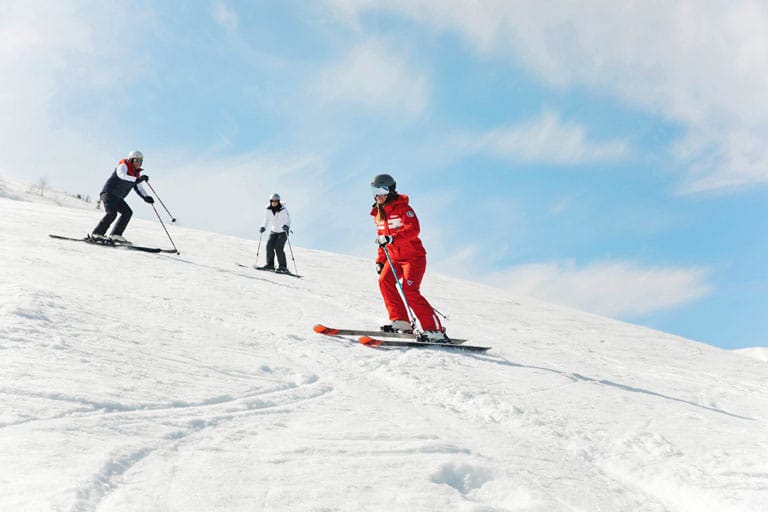 Yabuli Ski Resort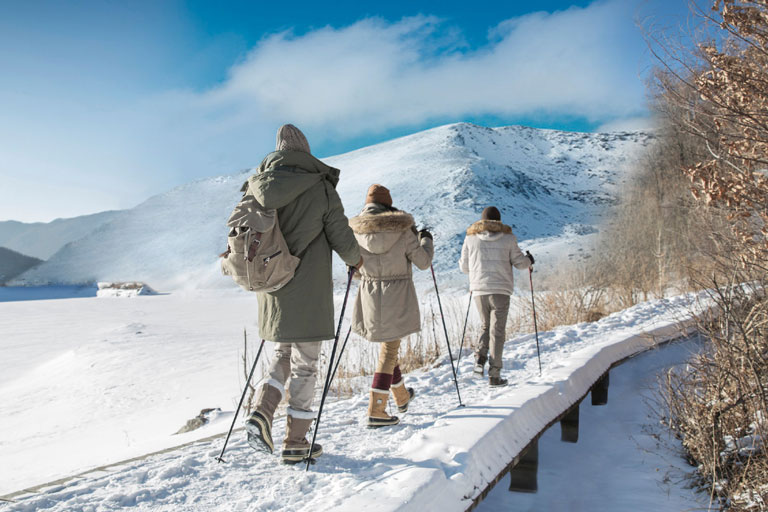 Beidahu Ski Resort
If you are seeking for a Club Med ski resort, Club Med Yabuli and Club Med Beidahu in northern China are the best recommendation for you. Club Med Yabuli at Yabuli Ski Resort 3 hours' drive from Harbin City in Heilongjiang Province has long been popular for a wonderful standard ski resort vacation for international skiers, particularly to seek the trace of Winter Olympic champions. While Club Med Beidahu 1.5 hours' drive from Jilin City in Jilin Province is also favored by ski lovers to have great fun with the professional Asia Olympic Games tracks and its famous superior powder snow quality.
Both Club Med resort hotels have many experienced and skillful skiing and snowboarding G.O trainers who will teach you how to grasp the skills from freshmen to advanced levels during the included courses, in order to help you immerse into your own amazing sports time at the snow wonderland. They will also let you know the essence of Nordic snowfield walking during the special hiking along the shimmering snow. Besides, both resorts at Yabuli and Beidahu prepare warm bath, sauna, SPA, yoga, stretching, gym, and other releasing items to relax your body and mind after the exciting sports in the cold world. Your every minute from morning to night will be super happy as the two resorts arrange diverse interesting activities, entertainment, family games, and courses to ignite your time with your kids and other family members. The winter holiday will be no longer cold!
Among the two resort hotels, Club Med Beidahu enables you to admire the dreamy rime view at Beidahu Ski Resort mountains and Rime Island (Wusong Island) with more convenience. While, Club Med Yabuli is usually more cost-efficient and closer to appreciate Harbin International Ice and Snow Festival! More about Club Med Yabuli > | Club Med Beidahu >
Recommended Tours:
6 Days Harbin Yabuli Ski Tour with Club Med
Club Med Guilin - Nature Resort with Arts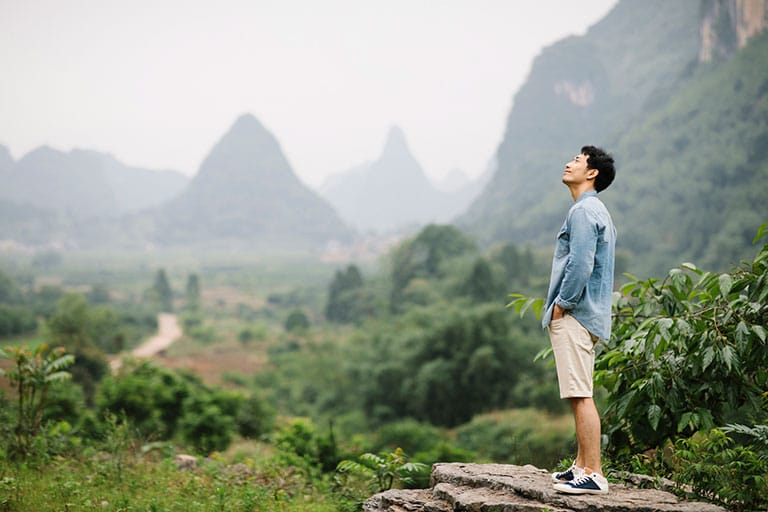 Club Med Guilin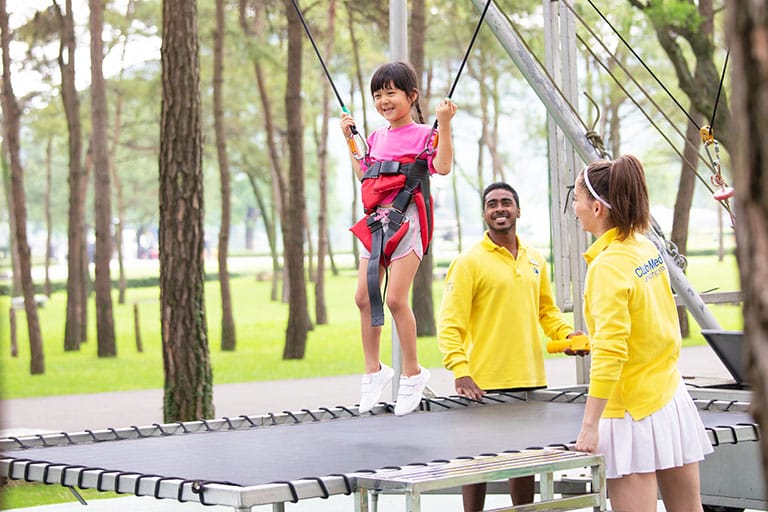 Club Med Guilin
Club Med Guilin, first Club Med in China, is the top choice for nature lovers to soak in the pleasantly idyllic karst landscape in Guilin. The moment you arrive at Club Med Guilin, you will be touched enormously by the poetic natural surrounding of rolling karst hills layer by layer like a Chinese wonderland hidden from the crowds. That is excellent for mind releasing quickly. Besides, the well combination of contemporary sculpture arts gives more visual artistic enjoyment for mental satisfaction. The professional and hospitable G.O from the world will care for you in every aspect and also guide you to explore the beauty of the rural area and play together with you to try the trapeze, indoor and outdoor climbing, archery, Taichi, Yoga, swimming, baseball, cycling, and so forth. You will just feel the vacation is not long enough to feel the happiness of Club Med Guilin. Furthermore, enjoy a glass of wine at restaurants, bars or beside the pools is beautiful so much for personal relaxing and pleasure. More about Club Med Guilin >
Recommended Tours:
Club Med Lijiang - Ancient Culture Resort under Snow Peaks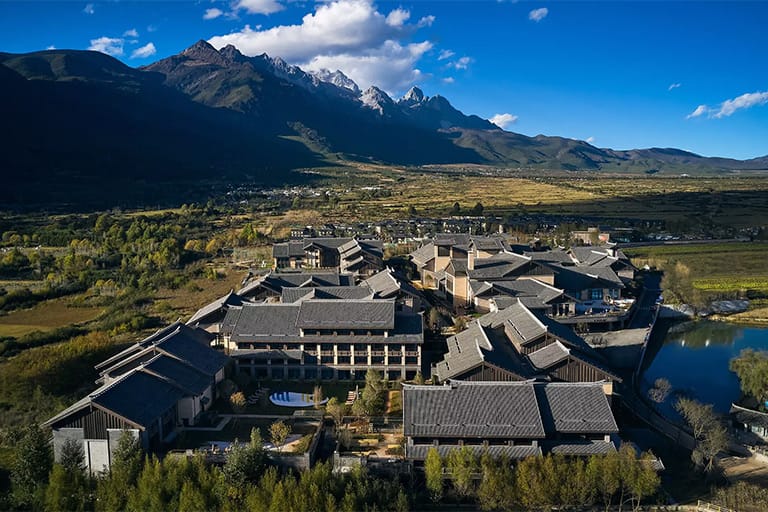 Club Med Lijiang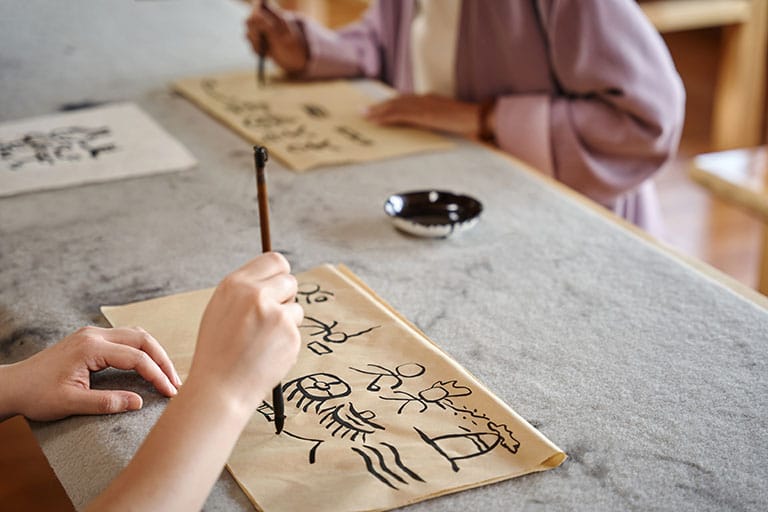 Club Med Lijiang
Want to enjoy a vacation with some interesting local culture to savor? Then, you shall not miss Club Med Lijiang! This newly established Club Med resort is lying at the foot of famous Jade Dragon Snow Mountain, which gives the awesome location to overlook the snow peaks. More importantly, only 10 minutes' drive from Baisha Old Town in Lijiang, Club Med Lijiang collects the representative Naxi ethnic minority culture and art into the delicate design from the appearance and the guestrooms to restaurants and bars, which is an exquisite staying enjoyment with real culture nutrition. Also, wandering along the crossing ancient streets and paths in Baisha, Shuhe and Dayan is a super romantic and tracing soaking of the authentic local charm of Naxi people. G.O at Club Med Lijiang will also tell you the mysterious stories of that minority group, and also teach you how to write the Naxi pictographs, appreciate Naxi music, taste Naxi food, etc. for an immersing experience of minority culture in Yunnan in southwest China. More about Club Med Lijiang >
Recommended Tours:
Club Med Sanya - Beach Resort for Cosy Sunshine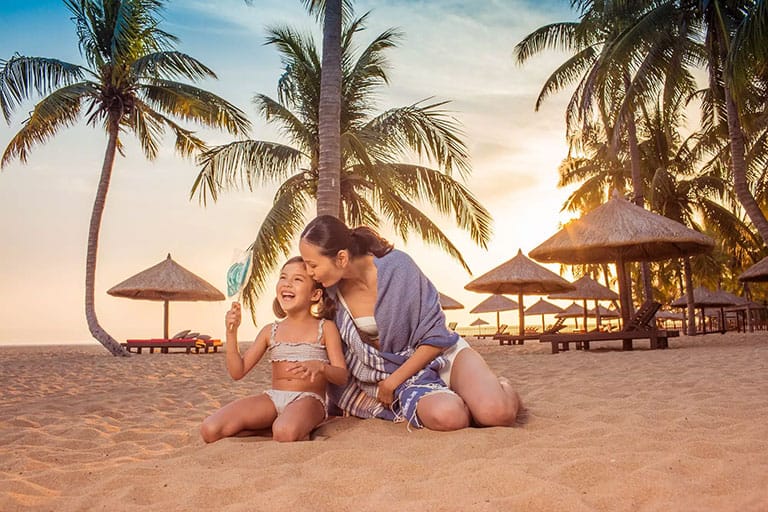 Club Med Sanya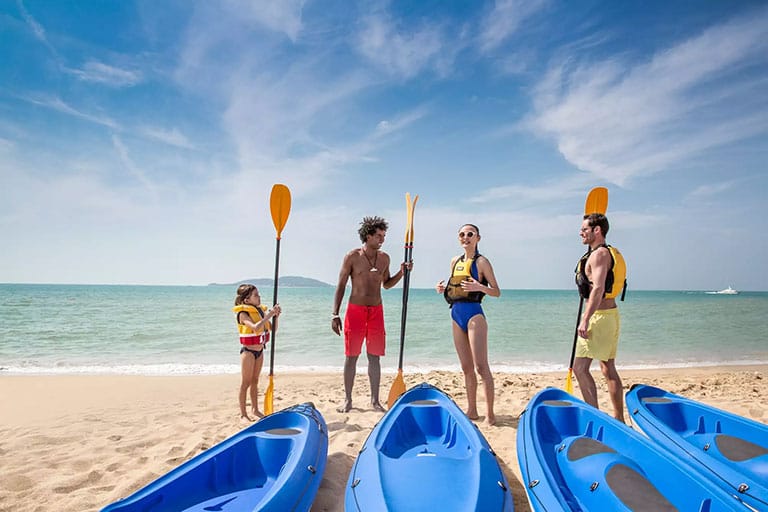 Club Med Sanya
Club Med Sanya is the first beach resort of Club Med, letting sea lovers stay quite close to the fascinating ocean in Sanya, Hainan, which is praised as the "Oriental Hawaii". Its advantageous but private location gives travelers short time walking to the quiet beach for sunrise and sunset view, but also have personal time emptying or enjoying a glass of juice embraced by the swaying coconut grooves. Some cosy and deluxe guestrooms are also equipped with private pools for private family paddling moment. The exquisite international kinds and local tropical flavored gourmet, snacks and various alcoholic and soft drinks treat all the taste buds of every member of your group. Also, the enthusiastic G.O of Club Med Sanya will teach you how to play to the best with sailing, kayaking, climbing, etc. and create fun vacation time during the experience of beach cycling, walking, yoga, etc. solo or with your children. Winning the prize as "Best Parent-child Hotel of Jiemian Guide Book 2020", Club Med Sanya is quite popular and recommended for a beach vacation with entertainment, especially family and couple groups! More about Club Med Sanya >
Recommended Tours:
Club Med Anji - Back to Nature with Tea Hills & Bamboo Forest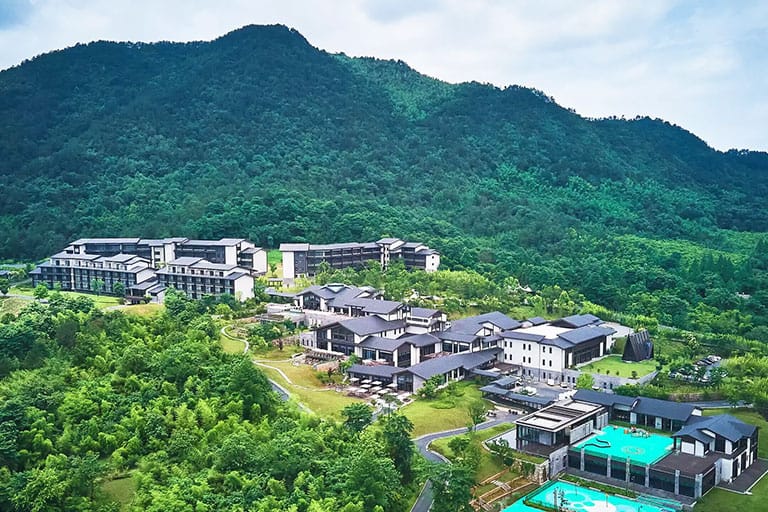 Club Med Anji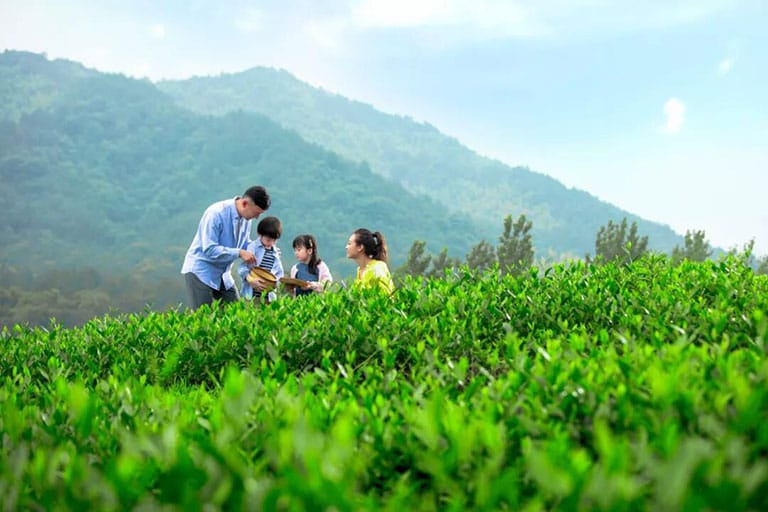 Club Med Anji
Club Med Anji, 2 hours' drive from Hangzhou City in Zhejiang Province, is the particularly popular city escape for people living in Shanghai, Hangzhou, Nanjing and other cities in the Yangtze River Delta in East China. The large area of bamboo forest offers the refreshing clear air to clean your mind and calm your eyes and soul. Awakened with the chirping, tea aroma and tea mountain landscape outside the room is a happy and ideal thing in your releasing vacation. Besides, experiencing tea picking and tea field walking is quite memorable and educating for family travelers with children. Every family member can harvest personal joy through the various sports, activities, DIYs, games, interactions, etc. during your stay. Room including breakfast package and all-inclusive package can be easily chosen based on your needs!
Recommended Anji Tour:
Club Med Yanqing - Exquisite French Life with Multi-culture
Club Med Yanqing Beijing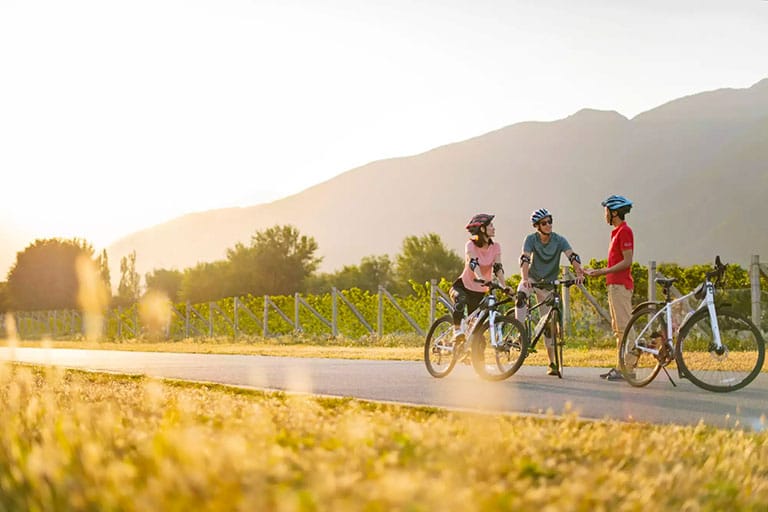 Club Med Yanqing Beijing
Club Med Yanqing about 1.5 hours' drive from Beijing downtown is favored for people living in Beijing and nearby cities in northern China. Leaning the National AAAA Songshan Nature Reserve tourist area, Club Med Yanqing gives you the comfortable sightseeing for visual and mental satisfaction. Enjoy a simple stroll in the morning, like being in the garden in south France. You can totally get happy and relaxed with the abundant entertainment activities indoor and outdoor, like climbing, trapeze, golf, badminton, etc. Children can also get amused with the interesting music factory, art workshop, games, and other interactions with other kid friends and G.O. The authentic exquisite French styled life is easy to savor here at Club Med Yanqing in Beijing! Room including breakfast package and all-inclusive package can be easily chosen based on your needs!
Recommended Beijing Tour:
Club Med Beidahe Golden Coast - City-close Vibrant Coast Resort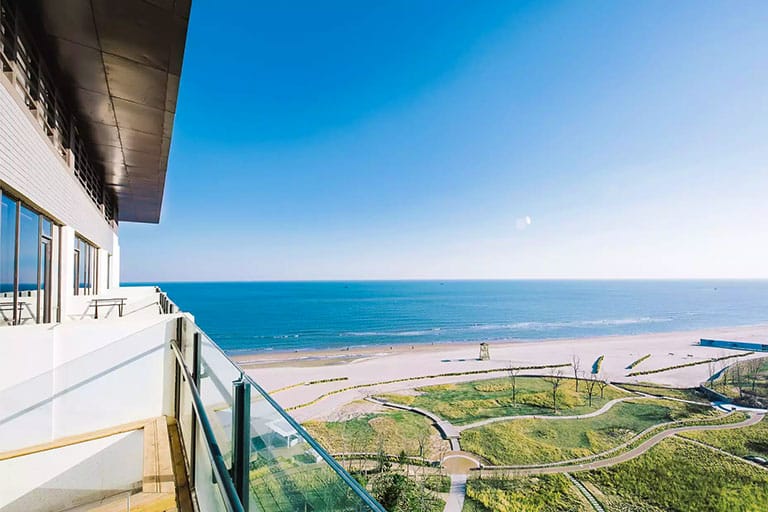 Club Med Beidahe Golden Coast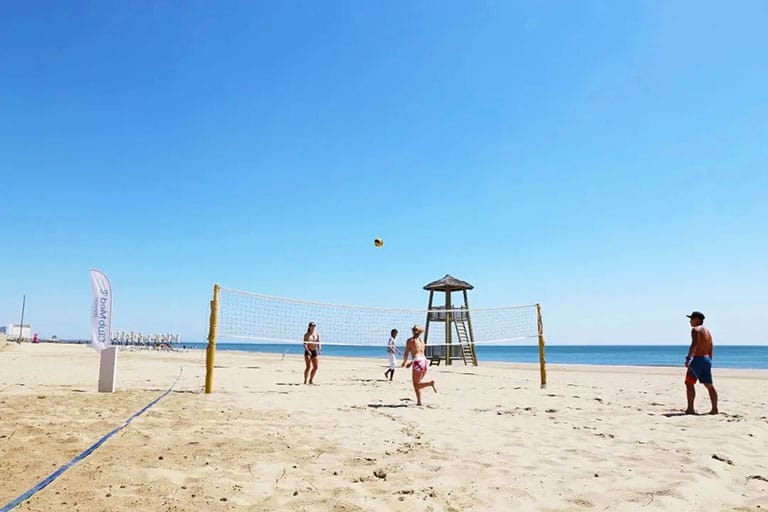 Club Med Beidahe Golden Coast
Club Med Beidahe Golden Coast Resort 50 minutes' drive from Qinhuangdao City in Hebei Province is so hot for urban people to escape from the bustling city. This Club Med resort takes you to admire Golden Coast that is one of the eight most beautiful coasts in China. Please your eyes and empty your mind! After the relaxation, stretch your body with the various sports like kayaking, wind surfing, swimming, SPA, indoor climbing, cycling, hiking, beach baseball, and so forth to create more dopamine for happy feelings. After the romantic sunset glory, dress up to join the jubilant night party to groove and enjoy some drinks with your love and new friends! On the next morning, start a new day with the sea view outside the room window and taste the plenty of mouthwatering seafood and more international gourmets prepared by Club Med chef team. Room including breakfast package and all-inclusive package can be easily chosen based on your needs!
Travel with China Discovery
Book your Club Med vacation with China Discovery with a much better price! Besides, if you are interested in visiting nearby highlights or more destinations in China, our professional travel expert can help you plan your trip based on your group size, time, physical condition, plan, interests, budget and any other special need! Our valuable private tour package covering experienced travel expert, local English-speaking travel guide and driver and non-smoking comfortable licensed private vehicle will help you enjoy a great travel experience in China. Please feel free to contact us to customize your own Club Med trip or if you need any help!
More Club Med Vacation Ideas
Recommended Tours
Top 3 tours chosen by most customers to explore in the best way. Check the detailed itinerary, or tailor your own trip now with us.
6 Days Lijiang & Shangri-La Tour with Club Med Resort

Lijiang / Shangri-La
6 Days Harbin Yabuli Ski Tour with Club Med

Harbin / Yabuli Ski Resort / Harbin
5 Days Club Med Beidahu Ski Tour with Jilin Wusong Island

Jilin / Beidahu Ski Resort / Jilin
Start planning your tailor-made holiday to China by contacting one of our specialists. Once inquired, you'll get a response within 0.5~23.5 hours.
Customize a Trip
Have a question? Get answers from our travel experts or guests
Your Question:

Your Name:

Your Email: