Club Med Changbaishan - Professional Ski Resort in Winter & Amazing Summer Resort
Club Med Changbaishan opening in 2022 is another advanced ski resort of Club Med. Situated at Changbaishan Luneng Resort at the praised Changbaishan Mountain that is a UNESCO World Heritage Site, Club Med Changbaishan lets all ski enthusiasts soak in the particularly joyous days skiing and snowboarding at the Luneng Resort Ski Resort. The resort has world top class snow quality and facilities, which covers 32 hectares with 4 intermediate trails, 4 senior trails, 3 magic carpets, 1 terrain park and 2 cable ways, surrounded by the virgin forest wonderland covered by white snow, quite suitable and favored by beginners and medium-level skiers. Besides the traditional ski items, sports lovers can even take a new try of the cross-country skiing, explore the nature, have a nutritious treatment with the local efficient herbal bath and indoor hot spring with abundant mineral substance, and so forth. That is truly a refreshing, happy and relaxing experience with body care for skiers. However, spending a vacation in Changbai Mountain is never confined to the cold winter. It is just as spectacular - arguably even more so in summer, when the scorching heat makes people think of the coolness of mountains and seas. Club Med Changbaishan is also a perfect place to spend a cool summer holiday, and there are many outdoor activities arranged in summer as well.
The valuable Club Med Changbaishan all-inclusive package covering all three meals, drinks and snacks per day, comfortable accommodation choices, wonderful entertaining activities, lessons and parties, reliable ski coach training courses by ESF, ski pass and kids club with various fun will ignite your winter vacation in China without any worry but full of happiness and laughter. Furthermore, the fair Tianchi Lake and Changbaishan Waterfall of Changbaishan Mountain, the authentic Manchu culture and exotic Korean styled cultural elements at the boundary of China and North Korea give you a superior visual, tasting and cultural enjoyment during the sports escape from the city.
All-inclusive Package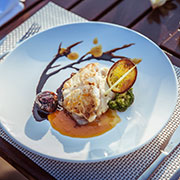 Full-day Gourmet Dining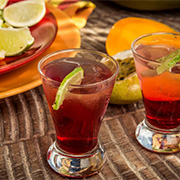 Premium Open Bars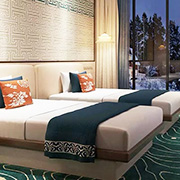 Accommodation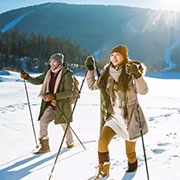 Ski Courses & Passes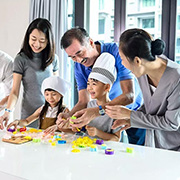 Day & Night Entertainment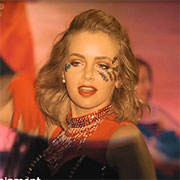 Night Parties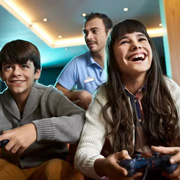 Kids' Club (4-17 years old)
Activities & Fun
Sports on Ice & Snow
Other Activities & Fun
Kids Club & Fun
Wellness & Release
Summer Experences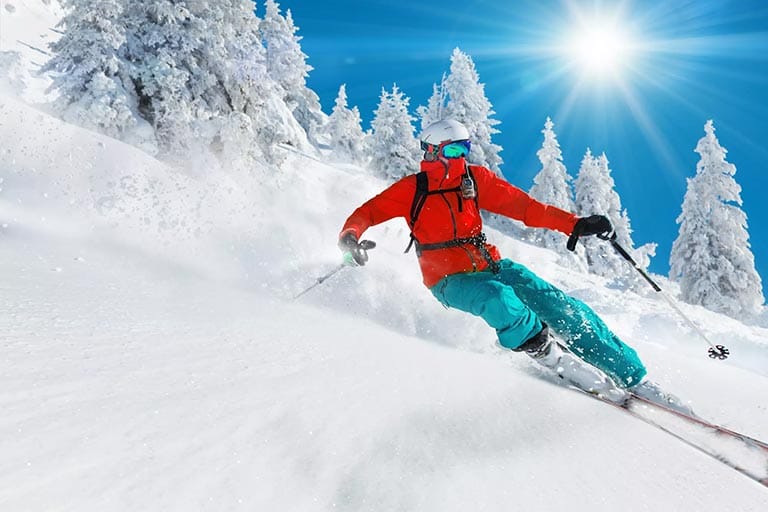 Club Med Changbaishan offers professional skiing courses for ski lovers to indulge into their own wonderful diving time on the soft powdery ski field, including skiing, alpine skiing, snowboarding, cross-country skiing, etc., all by professional coaches from ESF. That is extremely suitable for skiing newbies and medium-class skiers to open their new skiing world and dare to make further progress. All for both adults and children. Just play to your most!
Please note: 1) Ski group courses and ski passes are included in the package, but private ski courses need extra pay. Kids below 4 years old have to join in private ski courses. 2) Ski suits and ski equipment (like snowboards, helmets, ski sticks, goggles, etc.) can be rented at extra cost, and it's available to pack your own.
Alpine Skiing
Cross-country Skiing
Skiing
Snowboarding
Snow walking/hiking
Restaurants & Bars
Club Med Changbaishan has two exquisite restaurants with different themes and one chic bar for the tasting satisfaction of all visitors.
Heaven Lake Restaurant: the main restaurant on the 3rd floor stimulates your tasting desire with plentiful buffet choices of international cuisines to authentic northeastern Chinese cuisines, just for your ultimate wonderful food experience. The restaurant is designed with leisure and concise style with beautiful colors inspired by the holy Tianchi Lake on Changbaishan. Lots of natural elements and materials makes you relax and refresh during your dining!
Baishan Kitchen: Baishan Kitchen on the 4th floor provides delicious food all day with service of late lunches, a la carte menu and night snack. Special flavors of Korean specialties are offered for your fresh try. And you can see the food from the show kitchen. Rich Manchu elements are applied in this restaurant for your beautiful dining moments there. Cosy feeling is easy to obtain in this restaurant.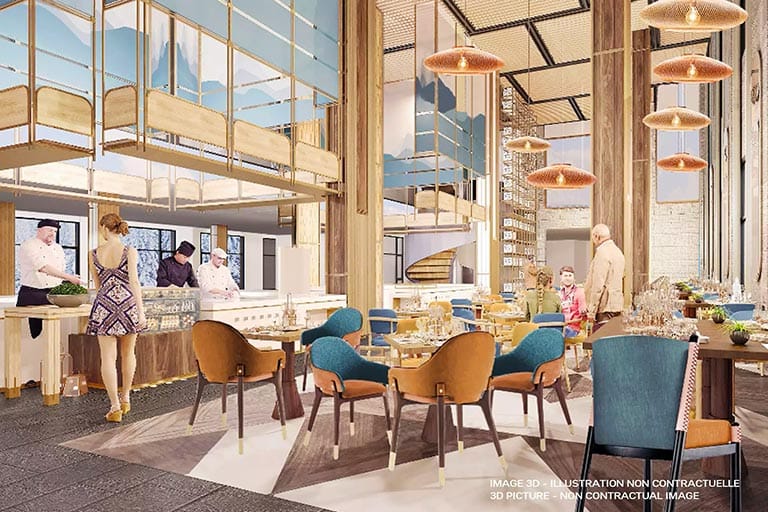 White Rivers Bar: This major bar is where you can have a nice sip during day or night, as a wide selection of local and international famous branded wines, cocktails, soft drinks, etc. are provided for your likes. Named after "Two White Rives" that is the most famous town of Changbaishan, the bar is decorated with wood walls and ceilings with ethnic Manchu cultural elements, which is a pleasant chill place for drinks and activities.
Note: the legal drinking age (for alcohol consumption) in China is 18 years old and above.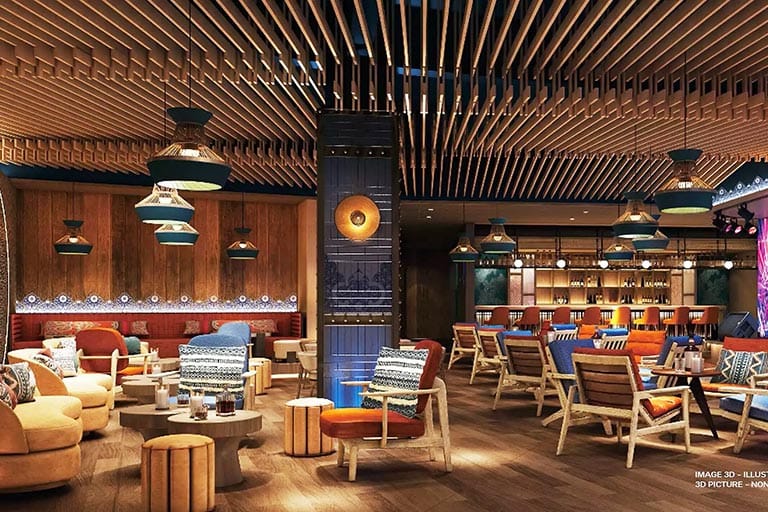 Accommodation
Club Med Changbaishan has altogether 100 delicate and modern rooms and suites. All are well decorated with wood materials and light colored layouts for harmonious, elegant and warm atmosphere during your winter stay. Besides, distinguished Manchu elements are blended into the design for a nice exotic culture savory. The large window and balcony are just so ideal for admiring the pure snow sightseeing on the mountain with your loved ones!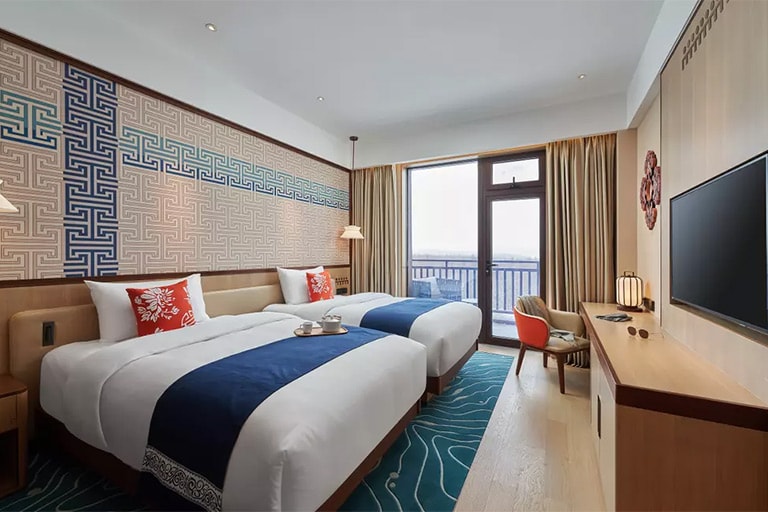 Deluxe Room - Balcony
Size:

35-36m²

Capacity:

2 adults + 1 kid (below 12 years old)

Balcony:

Yes
Deluxe Room - Mobility Accessible - Balcony (39m², capacity of 3 people) is available.
Family Deluxe Room
Size:

35m²

Capacity:

2 adults + 2 kid (below 12 years old)

Balcony:

No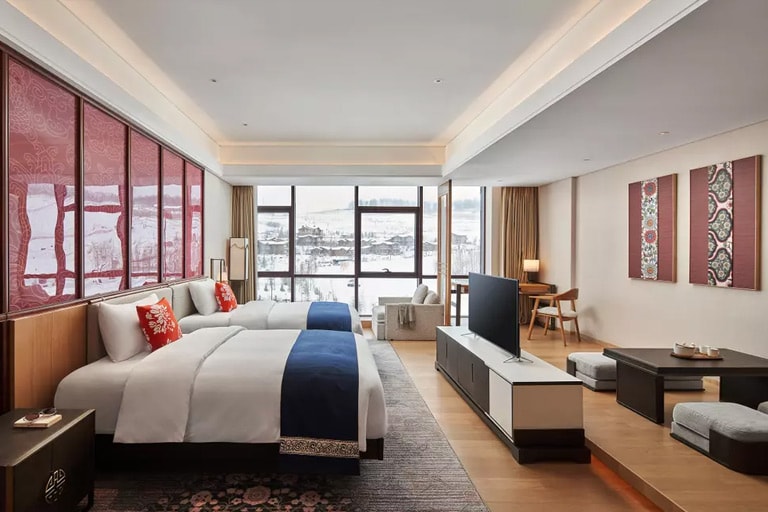 Master Family Deluxe Room - Tatami Beds
Size:

60m²

Capacity:

2 adults + 3 kid (below 12 years old)

Balcony:

No
Separate Rooms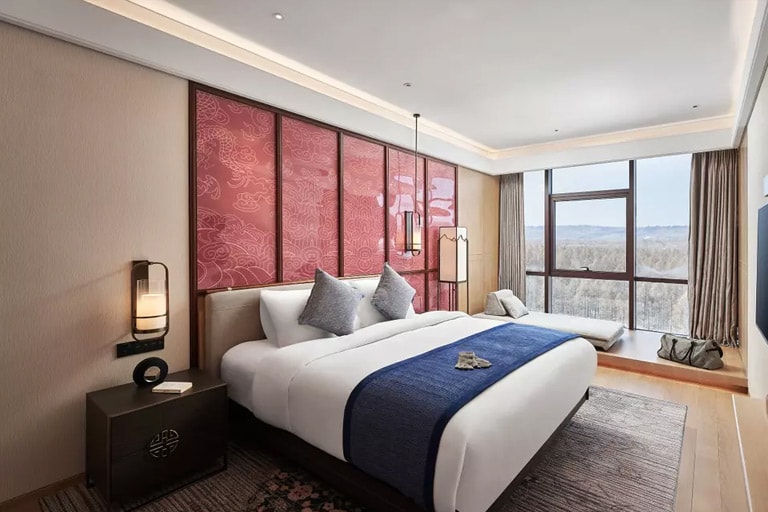 Suite
Size:

78-82m²

Capacity:

2 adults + 1 kid (below 12 years old)

Balcony:

No
Separate Rooms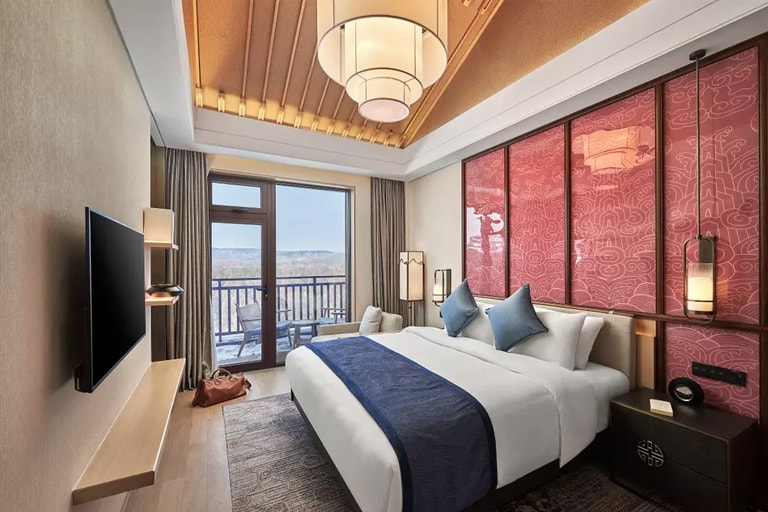 Suite - Balcony
Size:

74-103m²

Capacity:

2 adults + 1 kid (below 12 years old)

Balcony:

Yes
Suite - Balcony interconnecting with Family Deluxe Room (113-116m², capacity of 7 people) is available.
Facilities & Services
Room Amenities

Domestic Direct Dialing (extra fee)

International Direct Dialing (extra fee)

Wi-Fi

Air-Conditioner

Private Bathroom

24 Hours Hot Water

Shower

Shampoo

Shower Gel

Hair Dryer

Bath Robe

Slippers

Mirror

Safe Box

Desk

Sofa

Baby Bed (need pre-booked)

Club Med Baby Welcome

Umbrella

Ironing Facilities

Socket

Electric Kettle

Free Drinks

Ice Bucket

Fridge

Ironing Facilities

TV

Tea/Coffee

Mini Bar
Hotel Facilities

Chinese Food

Western Food

Gym

Inner Swimming Pool

Outdoor Swimming Pool

Conference Room

Business Center

24 Hours Reception Desk

Coffee Maker

Shops

ATM

Lobby Bar

Public Resting Area

Elevator

Smoking Area

Garden

Bar

KTV

Casino / Chess Room

Ski

Hot Spring
Hotel Services

Foreigners' Service

Credit Card Payment

Wake-up Service

Child Care Service

Laundry Service

Luggage Service

Concierge

Airport Pick-up / Drop-off (extra fee)

Travel Consulting Service

Cleaning on demand
Select Your Club Med Changbaishan Vacation
Check the price of each day at below to decide your vacation time at Club Med Changbaishan!!
Referential Currency: 1 USD= RMB
Year
Month
Sun.
Mon.
Tues.
Wed.
Thur.
Fri.
Sat.
Price Notes:
The above price range is for one person, based on sharing a standard double-bed room for two people.
The above prices are not the final price. Please enquire about the exact price according to your date of payment, check-in time and number of nights. As the price may change anytime, particularly during Christmas, New Year holiday, Spring Festival, winter vacation, etc., it is highly recommended to make an early booking and payment to get a better price.
It is suggested to pay in China Yuan (¥). If you pay in other types of currency, the final payment amount will be changed based on the practical exchange rate on your payment date.
Single-guest booking charges a supplement fee.
Price Guide
What's Included

Accommodation of selected room and selected nights;
Three meals and drinks at the restaurant during the stay;
All-day drink and snack service at the bar during the stay;
Ski courses for adults and children (winter) during the stay;
Ski resort lift and skiing pass during the stay;
Diverse activities and sports selection during the stay;
Night parties based on the schedule of the resort during the stay;
All-day performances based on the schedule of the resort during the stay;
Hot spring enjoyment during the stay;
Wi-Fi access at the resort;
Child-caring service for children above 4 years old during the stay.
What's Excluded

Sports, activities and lessons with extra payments by Club Med Changbaishan;
Visiting outside Club Med Changbaishan with extra payment;
Supervision service at the "Kids Club" for children of 2-3 years old;
Specific imported and domestic wines and liquors with extra payments by Club Med Changbaishan;
Changbaishan pick-up and drop-off service;
Transfer to / off Changbaishan.
Terms & Conditions
The cancellation charge depends on when we receive your cancellation notice or letter, providing that we have received your full payment / deposit for the resort. And the cancellation policy follows the cancellation policy of Club Med. Details as below:
More than 15 days before arrival date
Fully refund
8-14 days (both inclusive) before arrival date
Charge 40% of total amount cancellation fee
(as non-refundable deposit)
1-7 days (both inclusive) before arrival date
Charge 80% of total amount cancellation fee
On arrival date
Charge 100% of total amount cancellation fee
Ignite Your Changbaishan Club Med Vacation with a Popular Tour
Changbai Mountain situated at the border of China and North Korea has long been a holy mountain in China and is praised as one of the 10 Most Famous Mountains in China, which is extremely famous for its stunning sightseeing all year round, especially its winter snow view. Changbaishan Tianchi Lake, Changbaishan Grand Waterfall, Valley Forest, etc. are the top highlights there appealing to lots of nature lovers to have a personal admiration. Instead of just enjoying skiing at the snow field, it is highly recommended enriching your vacation with a nature exploration to the famous Changbaishan Mountain (1 to 2 days) to embrace those nature wonders and hiking at the snow-covered primitive forest wonderland.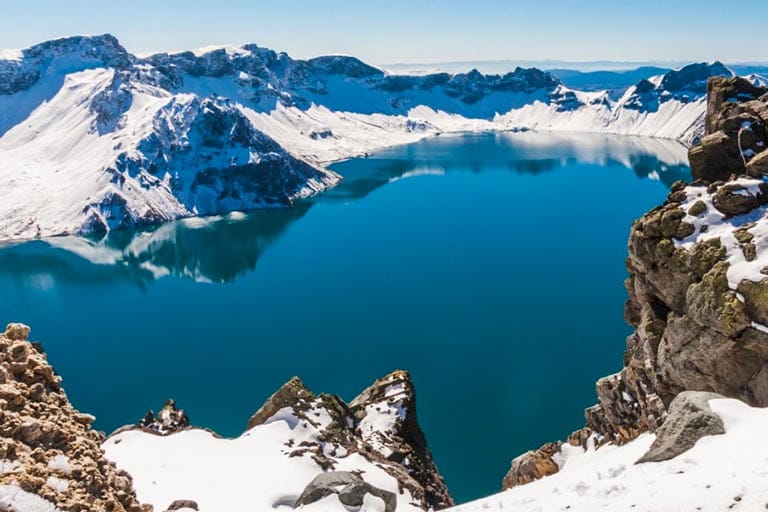 Location: Northeast China
Best Time to Visit: all around the year, especially winter and summer
Top Highlights: Changbaishan Tianchi Lake, Changbaishan Grand Waterfall, Valley Forest, Green Deep Pool, Mojie Scenic Area, etc.
Recommended Trip Length: 1-2 days
Most Popular Changbaishan Club Med Resort Tour Package
Location & How to Get There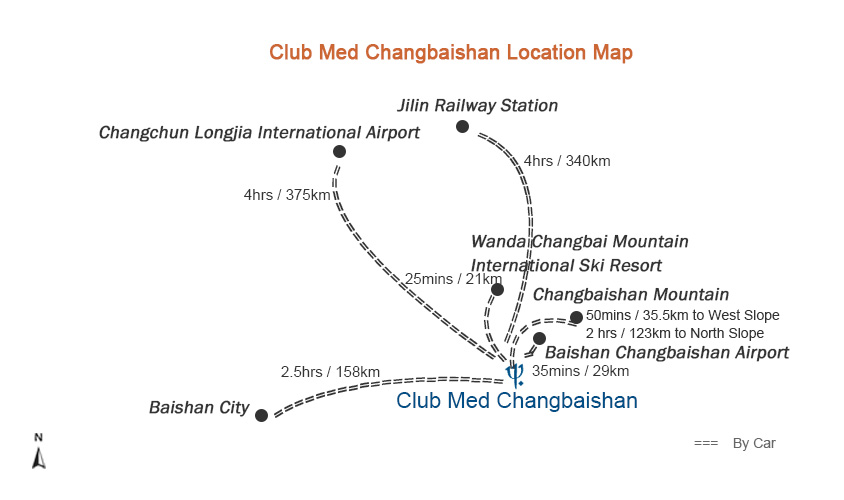 Address:

Luneng Resort Changbaishan, Manjiang Town, Fusong County, Baishan, Jilin, China
(中国吉林省白山市抚松县漫江镇长白山鲁能度假胜地)
Transportation from (by car)

Baishan Downtown: 2.5 hours

Dunhua Downtown: 3 hours

Baishan Changbaishan Airport: 35 minutes
Private Transfer Service (extra charge)

China Discovery offers local private transfer service for you to arrive at the Club Med resort easily with the non-smoking air-conditioned private vehicle with speed, comfort and safety, which needs extra payment. Please tell your travel expert when booking the resort.
Useful Club Med Changbaishan Tips
1. Check in after 15:00 pm and check out before 11:00 am (breakfast and lunch included);
2. Teenagers arrive at the resort without at least one adult guardian accompany will be rejected to check in;
3. Activities, sports, entertainments, night shows, parties and other experiences at Club Med Changbaishan are changeable in different seasons. Please choose your interested items according to the practical arrangement;
4. Some restaurants, bars, swimming pools and other public areas could be closed sometimes, like off season.
5. Club Med Changbaishan do not receive kids no more than 2 years old;
6. You can prepare your snow suits to save money.
7. As part of the Bye-Bye plastic sustainable policy of Club Med, in-room disposable toiletries such as dental kit, shaving kit, shower cap, will be available upon request only. It is appreciated to prepare your own to protect our planet!
More Club Med Vacation Ideas
Recommended or Similar Tour Packages You May Also Like
Top 3 tours chosen by most customers to explore in the best way. Check the detailed itinerary, or tailor your own trip now with us.
5 Days Changbai Mountain Winter Tour with Ski Experience

Changbai Mountain
3 Days Changbai Mountain Classic Tour

Changbai Mountain
6 Days China Snow Town & Changbai Mountain Tour from Harbin

Harbin / China Snow Town / Changbai Mountain
Have a question? Get answers from our travel experts or guests
Your Question:

Your Name:

Your Email: