Club Med Beidahu - Immerse Into a "Powder Snow Fairyland"
Located right in the middle of the Beidahu Ski Resort, surrounded by flawless snow mountains, silver pine forests (covered with rime) and winding ski trails, Club Med Beidahu (opened in 2016) is one of the best choices for you to have a fairytale winter vacation in China. The ski resort here has the largest snowfield drop in Asia. There are 19 international standard ski slopes with a total length of 47 kilometers on 930-meters vertical slopes on three sides. No matter you are an adult or a teenager, a novice or an enthusiast, you can enjoy the most professional and comprehensive ski courses from French Ski School (ESF, Ecole du Ski Français) instructors at Club Med Beidahu. Inspired by cinema and nature, Club Med Beidahu provides guests with film themed public areas, high-standard accommodation, delicious traditional Chinese fondue and dishes, and over 20 kinds of ski/Après-ski activities. There are also many high-tech equipment in the resort, such as skiing simulator, archery simulator and music box KTV, etc., let you indulge in the modern sense and the sense of science and technology in the virtual reality interlock and hard to extricate. For kids, the charm of Club Med Beidahu also goes beyond skiing. The resort not only has colorful Mini Clubs and Petit Clubs for kids (2~10 years old), but also has China's first Club Med Passworld for teenagers (11~17 years old). Under the guidance of professional G.O.s, children can exercise their hands-on ability and stimulate their creative thinking.
Welcome to the "Paradise of Powder Snow" to try the same sports as the Winter Olympic Games, enjoy the unique rime scenery and spend a cozy snow mountain holiday with your family and friends.
Prizes & Awards
2021 Travelers' Choice by TripAdvisor.com
Green Globe Certification 2020
All-inclusive Package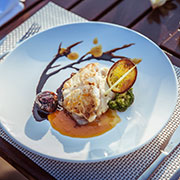 Full-day Gourmet Dining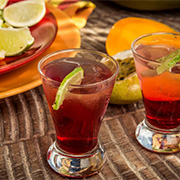 Premium Open Bars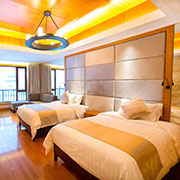 Accommodation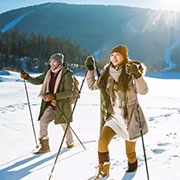 Ski Courses & Passes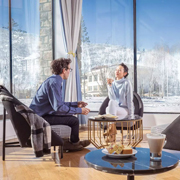 Day & Night Entertainment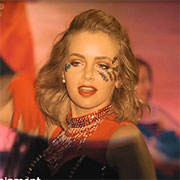 Night Parties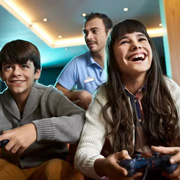 Kids' Club (4-17 years old)
Activities & Fun
Snow Sports & Lessons
Après-ski Activities
Kids Club & Fun
Wellness & Release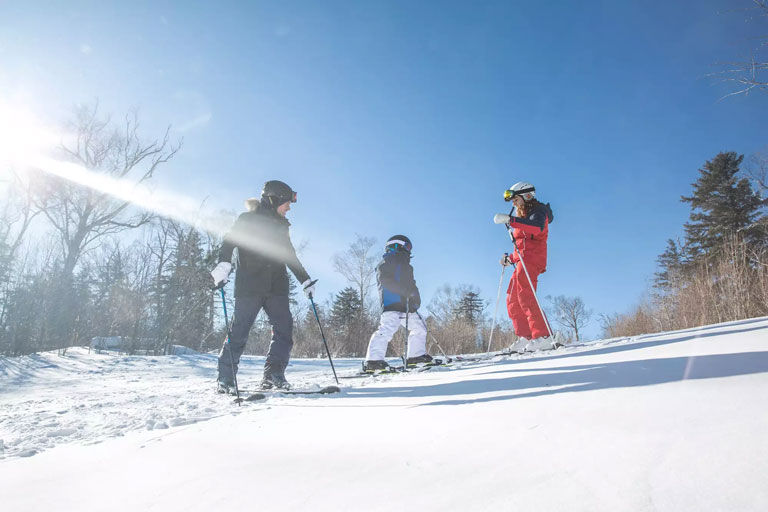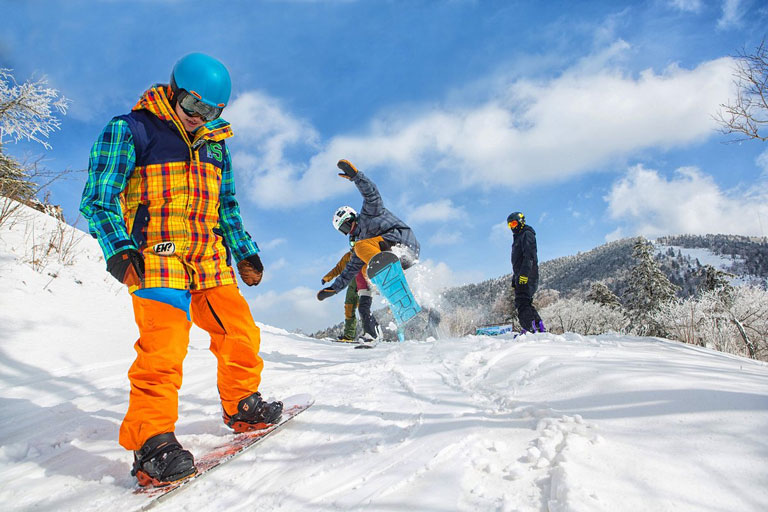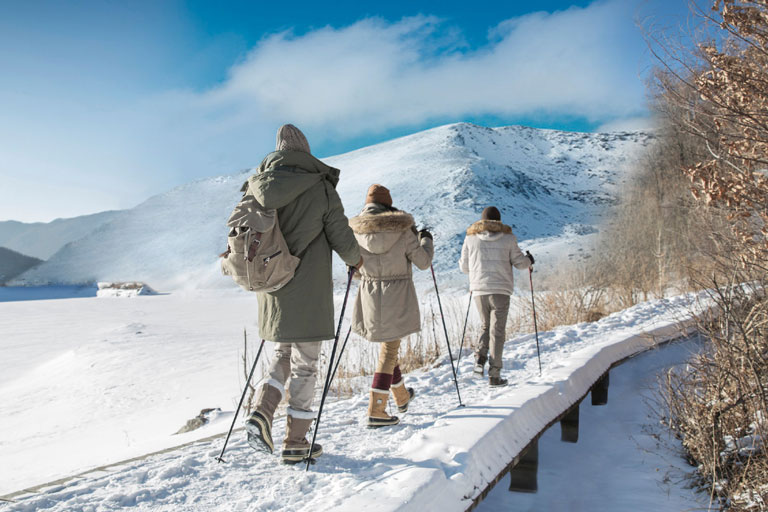 Snowplough for the first time on a gentle slope. Meander down the pleasing curves of the piste. Or perhaps you'd prefer to hurtle down the mountain at full speed. Especially well-suited to beginners, the slopes here also have plenty to entertain more advanced skiers. Let your instructor show you how it's done.
Alpine Skiing School:
Adult lessons (12yrs+): Beginners, Class 1, Class 2, Class 3, Expert
Children lessons (4-11yrs): Piou piou, Ourson, Flocon, 1ère Etoile, 2ème Etoile, 3ème étoile, Bronze
Snowboard School:
Adults lessons (12yrs+): Class 1, Class 2, Class 3, Class 4
Children lessons (8-11yrs): Class 1, Class 2, Class 3, Class 4
Nordic Walking:
Age Limit: Starting from 12 years old
Tips & Notices:
1. Ski lessons are avaliable from 4 years old; Snowboard lessons are available from 8 years old);
2. Children under 4 years old only can attend the private lesson (need extra payment);
3. All ski lessons need to be reserved one day before at Sign Up Desk, 1st Floor, Botanic Building;

4. Ski courses and ski passes are included in the price. However, ski suits and ski equipment like helmets can be rented, but need extra payment. You can also pack your own.

;
5. Helmet is compulsory for all skiers to participate;
6. Ski Pass is compulsory for all the skiers to participate on private/group lessons, also for free skiers;
Restaurants & Bars
Club Med Beidahu has two stylish restaurants, two relaxing bars and one easeful coffee shop for all visitors to treat yourselves with smooth hot coco, champagne cocktail, diverse international dishes and delicious local Chinese specialties, hot pots and noodles, etc.! 
The Lodge: From breakfast through to dinner, the main restaurant serves international dishes and over 10 local specialties with Manchuria flavor.
Le Petit Bus Rouge: Although this speciality restaurant is decorated in French film style, it serves traditional Chinese cuisine like Chinese hot pots, noodles and cuisines. (need reservation in advance)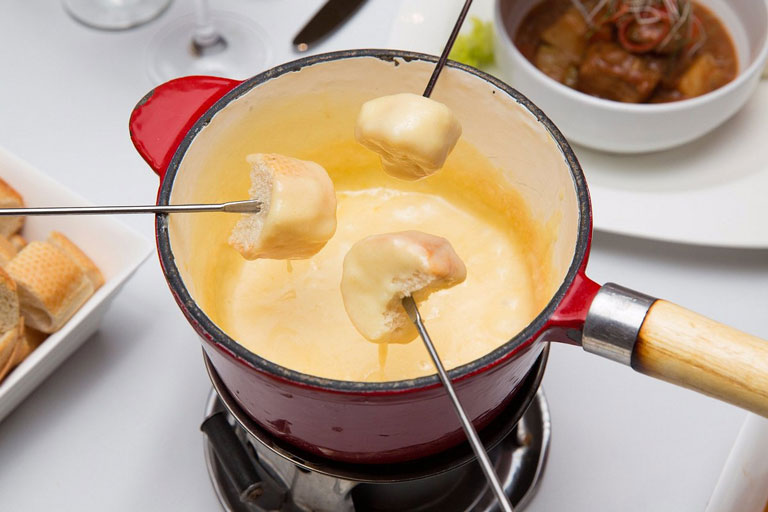 Pine Lounge: Mainly designed in red and blue, Pine Lounge is the gourmet lounge bar of Club Med Beidahu. It's a great place to relax, chat with family or friends, enjoy relaxing tea and snack time in the afternoon and grab a glass of wine, cocktail or beer in the evening.
Ula Bar: Designed like a cinema studio, Ula Bar is not only the main bar of Club Med Beidahu but also a colorful entertainment venue. Night performances and parties will be held here.
The Peak: Curl up on a sofa, sip hot chocolate and admire the beauty of the mountainous landscape. Brand new cafe - "The Peak" is an intimate haven for you to truly immerse into a mountain lifestyle.
Note: the legal drinking age (for alcohol consumption) in China is 18 years old and above.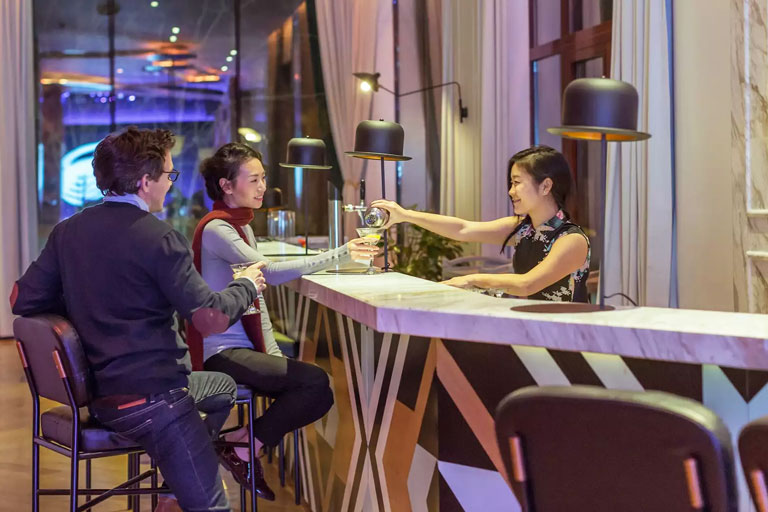 Accommodation
With overall 176 rooms, there are 3 different levels (Superior, Deluxe, Suite) and 5 types of accommodation to cater for all kinds of single/couple/family vacation needs.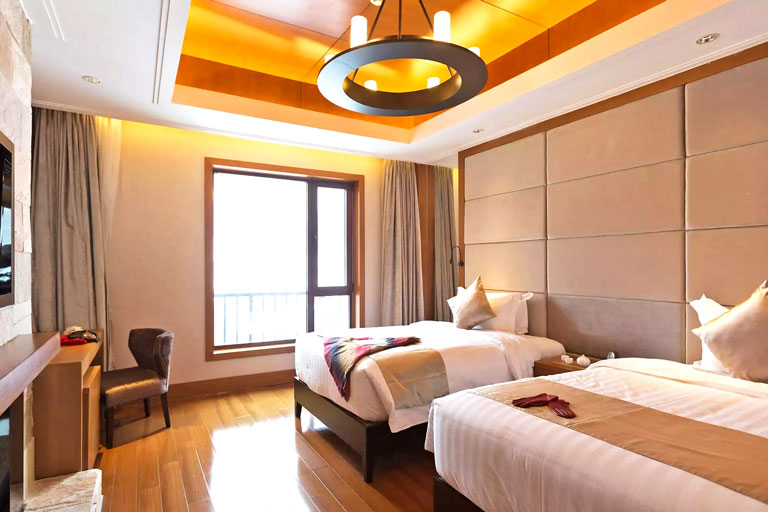 Superior
Size:

30m²

Capacity:

2 adults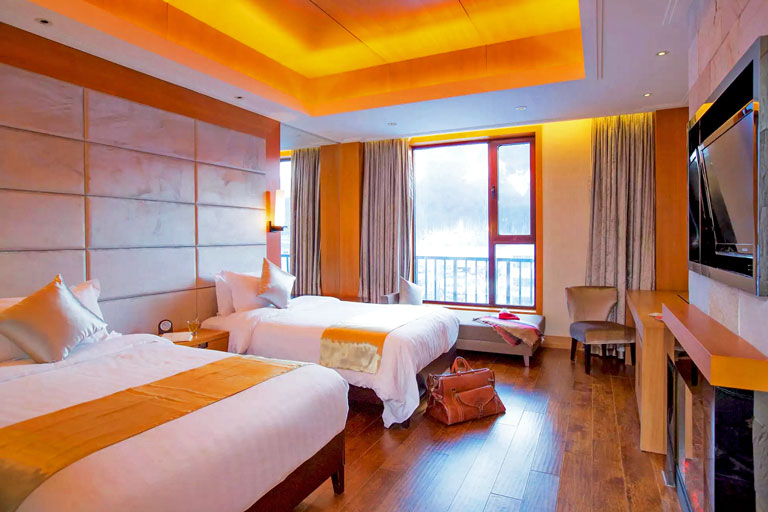 Deluxe Room - Twin Beds
Size:

30~45m²

Capacity:

2 adults + 1 kid (below 12 years old)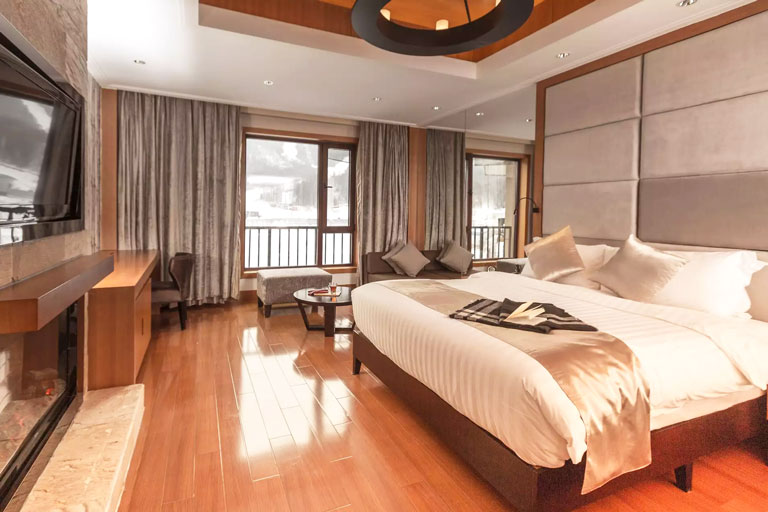 Deluxe Room - King Bed
Size:

30~40m²

Capacity:

2 adults + 1 kid (below 12 years old)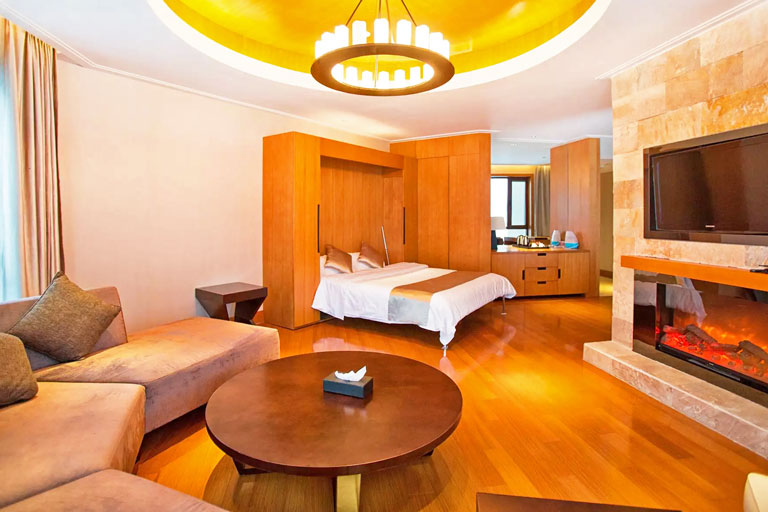 Family Deluxe Room
Size:

70m²

Capacity:

2 adults + 2 kids (below 12 years old)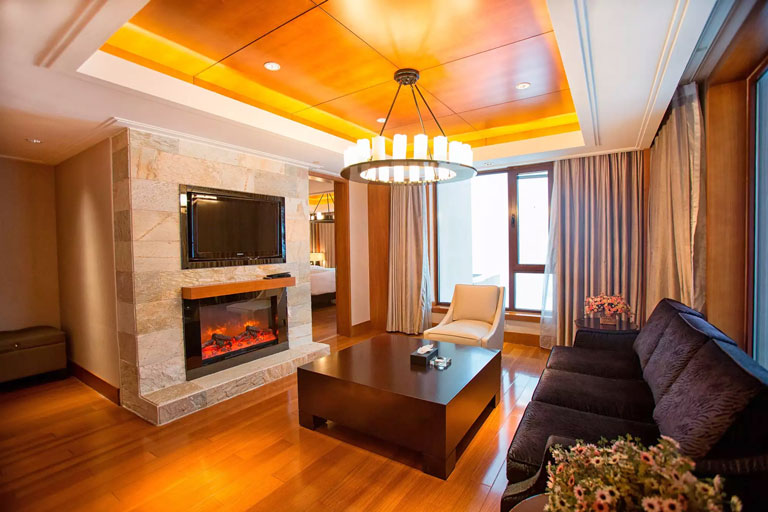 Suite
Size:

67~95m²

Capacity:

2 adults + 1 kid (below 12 years old)
With a generously sized living room
Family Suite
Size:

230m²

Capacity:

6 adults
With 4 bedrooms, a living room, a fully equipped kitchen.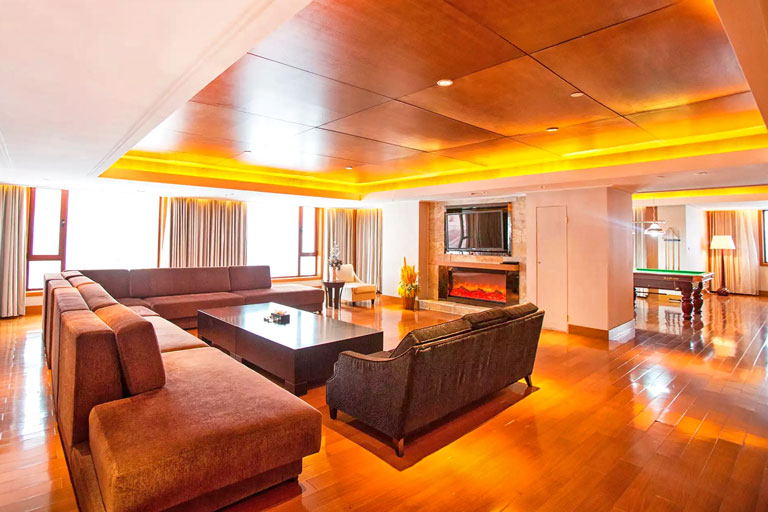 Presidential Family Suite
Size:

530m²

Capacity:

6 adults
With 3 bedrooms, a living room with bar, a dinning room, a kitchen and a billiard room.
Facilities & Services
Room Amenities

Heating

Air conditioning

Wi-Fi access

Kettle

Ice bucket

Sofa

Iron and ironing board in the room

Baby bed (Must be pre-booked)

Umbrella

Telephone

Safe deposit box

TV screen

Socket type A: 100-127 V

Socket Type I: 220-240 V

Shower

Hair dryer

Separate toilets

Amenities (shampoo, shower gel, body lotion)

Bathrobe

Slipper

Magnifying mirror
Hotel Facilities

The Lodge (restaurant)

Le Petit Bus Rouge (restaurant)

Ula Bar (bar)

Pine Lounge (bar)

The Peak (cafe)

Ski Hall

Ski Rental (extra charge)

Internet Center

Information Center

Front Desk

Ski Sign Up Counter

Elevator

ATM

Fitness Room

Indoor Warm Bath

Petit Club

Mini Club

Passworld Club Med

Recreation Zone

Cable Car

Infirmary

Photo studio (extra charge)

Spa by Comfort Zone (extra charge)

Boutique (extra charge)

KTV

Billiards & Table Tennis

Mahjong Room

Ski Simulator

Archery Simulator

Air Hockey

Table Football
Hotel Services

Luggage Service

Laundry Service (extra charge)

Drycleaning service (extra charge)

Premium Wi-Fi

Cleaning on demand

Minibar (non-alcoholic drinks) - refilled upon request
Select Your Club Med Beidahu Vacation
Check the price of each day at below to decide your vacation time at Club Med Beidahu!!
(Late November to the next early March for Beidahu winter vacation!)
Referential Currency: 1 USD= RMB
Year
Month
Sun.
Mon.
Tues.
Wed.
Thur.
Fri.
Sat.
Price Notes:
The above price range is for one person, based on sharing a standard double-bed room for two people.
The above prices are not the final price. Please enquire about the exact price according to your date of payment, check-in time and number of nights. As the price may change anytime, particularly during Christmas, New Year's Day holiday, Spring Festival, winter vacation, etc., it is highly recommended make an early booking and payment to get a better price.
It is suggested to pay in China Yuan (¥). If you pay in other types of currency, the final payment amount will be changed based on the practical exchange rate on your payment date.
Single-guest booking charges a supplement fee.
Price Guide
What's Included

Accommodation of selected rooms and selected nights;
Three meals and drinks at the restaurant during the stay;
All-day drink and snack service at the bar during the stay;
Group ski class at all levels;
Ski pass;
Snowfield activities;
Other activities, classes and entertainment;
Après-ski activities and night entertainment;
Child-caring service for children above 4 years old during the stay;
Wi-Fi access at the resort.
What's Excluded

Sports, activities and lessons with extra payments by Club Med Beidahu;
Ski gear rental;
Visiting outside Club Med Beidahu with extra payment;
Supervision service at the "Petit Club Med" for children of 2-3 years old;
Specific imported and domestic wines and liquors with extra payments by Club Med Beidahu;
Airport/train station pick-up and drop-off service.
Terms & Conditions
The cancellation charge depends on when we receive your cancellation notice or letter, providing that we have received your full payment / deposit for the resort. And the cancellation policy follows the cancellation policy of Club Med. Details as below:
More than 15 days before arrival date
Fully refund
8-14 days (both inclusive) before arrival date
Charge 40% of total amount cancellation fee
(as non-refundable deposit)
1-7 days (both inclusive) before arrival date
Charge 80% of total amount cancellation fee
On arrival date
Charge 100% of total amount cancellation fee
Ignite Your Beidahu Club Med Vacation with a Popular Tour
Beidahu Ski Resort with the superior powder snow is one of the top 5 ski resorts in China where winter sports fans can have a fantastic time stretching on the snow. While the excellent luxury Club Med Beidahu with plentiful interesting activities and entertainment help visitors enjoy the jubilant and meaningful vacation time with the enthusiastic G.O team from morning to night hours. However, it is best to combine Beidahu Club Med with best highlights in Jilin together (1-2 days), such as the well-known rime landscape at Wusong Island, historical culture at Puppet Emperor's Palace, etc. to seek more nature, culture and history essences in Northeast China. Explore and play to the best!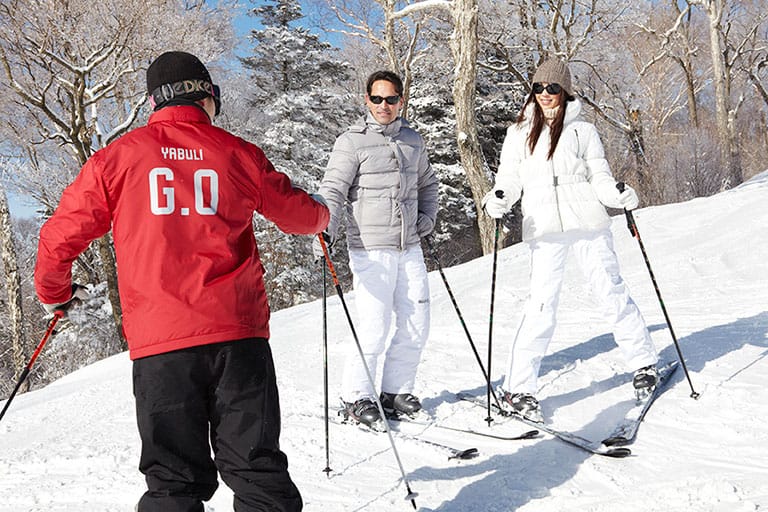 Location: Northeast China
Best Time to Visit: December to the next February
Top Highlights: Beidahu Ski Resort, Wusong Island, Songhua Lake, Puppet Emperor's Palace, World Sculpture Park, etc.
Recommended Trip Length: 3-5 days
Most Popular Beidahu Club Med Resort Tour Package
Location & How to Get There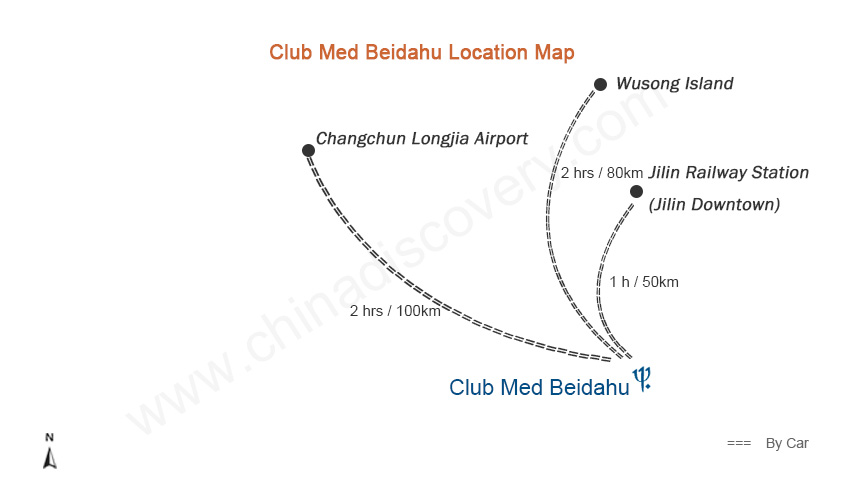 Address:

Jilin Beidahu Sport Tourism Economic Development Zone, Yongji County, Jilin, China (中国吉林省吉林市永吉县北大壶滑雪场内)
Transportation from (by car)

Changchun Longjia Airport: 2 hours;

Jilin Railway Station (Jilin Downtown): 1 hour;

Wusong Island: 2 hours;
Private Transfer Service (extra charge)

China Discovery offers local private transfer service for you to arrive at the Club Med resort easily with the non-smoking air-conditioned private vehicle with speed, comfort and safety, which needs extra payment. Please tell your travel expert when booking the resort.
Useful Club Med Beidahu Tips
1. The minimum age in Club Med Beidahu is 2 years (on check-in day);
2. Check in after 15:00 pm and check out before 11:00 am (breakfast and lunch included);
3. Teenagers who arrive at the resort without at least one adult guardian accompany will be rejected to check in;
4. Activities, sports, entertainment, night shows, parties and other experiences at Club Med Club Med Beidahu are changeable. Please choose items you are interested in according to the practical arrangement;
5. Some restaurants, bars and other public areas could be closed sometimes;
6. As part of the Bye-Bye plastic sustainable policy of Club Med, in-room disposable toiletries such as dental kit, shaving kit, shower cap, will be available upon request only. It is appreciated to prepare your own to protect our planet!
More Club Med Vacation Ideas
Recommended or Similar Tour Packages You May Also Like
Top 3 tours chosen by most customers to explore in the best way. Check the detailed itinerary, or tailor your own trip now with us.
8 Days Northeast China Tour with Harbin Ice & Snow Festival

Harbin / Jilin / Changchun / Shenyang / Dalian
5 Days Club Med Beidahu Ski Tour with Jilin Wusong Island

Jilin / Beidahu Ski Resort / Jilin
Have a question? Get answers from our travel experts or guests
Your Question:

Your Name:

Your Email: