How to Get Transit Visa for China | China G Visa Application Guide
Notice on Latest Visa and Entry Policies for Foreigners Entering China - Updated on April 25, 2023:
1. From April 29th, all travelers to China can use Covid-19 antigen tests taken within 48 hours before boarding instead of nucleic acid tests, and airlines will no longer verify pre-boarding testing certificates.
2. In order to further facilitate the entry and exit of Chinese and foreign personnel, it has been decided to make the following adjustments to the visa and entry policies for foreigners entering China, effective from 00:00 March 15, 2023 Beijing time:
1). The entry function of visas which were issued before March 28, 2020 and still valid will be restored.
2). Overseas visa offices will resume issuing various types of visas (including Tourist Visa) for foreigners to travel to China, with specific requirements detailed in the visa application guidelines of Chinese embassies or consulates.
3). Port visa offices will resume issuing various types of port visas for lawful purposes.
4). The policies of visa-free entry for Hainan, Shanghai International cruise arrival, Guangdong for Tourist group entry of foreigners from Hong Kong, Macau, and ASEAN tourist groups entering Guilin, Guangxi will be restored.
3. Attention on China Group Visa on Arrival in Nepal: needs minimum 4 applicants, and no maximum limit. All applicants from one list must all come to the Visa Center for application.
China Discovery will keep focusing on the updates of the latest Chinese visa and entry policy! You can also call 86 010 12367 (Official telephone number of China National Immigration Administration) to check further information. Welcome to join in our Facebook Groups to catch up with the latest news!
Invitation letter is a vital document for Chinese visa application. If you travel with us, we will not only create a valuable tour for you, but also provide you an invitation letter if you request, which will help you obtain your visa successfully. Start customizing your tour in China now!
We are one of the few China travel agencies who have kept active and received lots of feedbacks and reviews during pandemic years

Yaser
"Hello Mr. Wonder, We have arrived safely to Kuwait and are now cherishing our memories of China. The service of the guides was generally very good. They gave us insight into the history..."
read more »
Reviewed on May 29, 2023

Ilia G
"I have purchased a private tour from Lijiang to Shangri-la with a driver in the first week of May, 2023. Tracy Tan (I do not know her Chinese name, unfortunately) from China Discovery..."
read more »
Reviewed on June 7, 2023
Do I Need a Visa for a Stopover in China?
International transit passengers may transit through mainland China without a visa if you are eligible for China's 24/72/144-Hour Transit Visa Exemption Policy. Otherwise, you should apply and hold a China Transit Visa (G Visa) before arrival in stopver cities in China. Besides, most foreigners are allowed to apply for Transit Visa for Hong Kong or Macau on arrival.
* Indian & Pakistani passport holders meeting related regulation can apply for 24-Hour Visa Free Transit in China, but do NOT qualify for 72 or 144-Hour Visa-Free Transit.
* Canada, US and Australia are on the list of 53 countries for 72/144-Hour TWOV.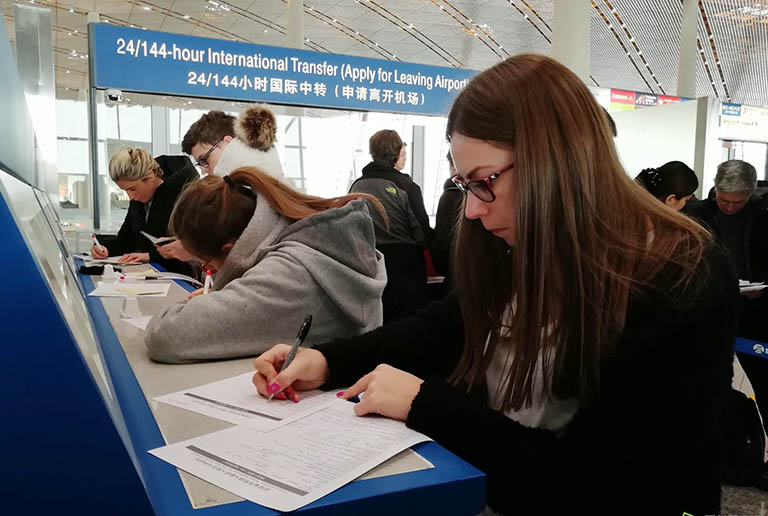 Foreigners were Applying for 144-Hour Visa-Free Transit at Beijing Capital Airport
Introduction to China Transit Visa Rules
China Transit Visa - G Visa is a short-term (single or double entry) visa issued to foreign applicants who will transit through China by overseas Chinese Embassy, Consulate or other Chinese Diplomatic Mission. In recent years, after the implement of 24/72/144 TWOV Program, lots of visitors can get transit visa waiver for a stopover in China, and Transit Visa (G Visa) is seldom needed.
What are the Requirements of China Transit Visa Application?
● Passport
original passport with a validity of at least 6 months, one and more blank visa page;
one copy of the passport's data page and used visa pages.
● China Visa Application Form
Visa applicants need to complete visa application form on COVA - "China Online Visa Application (https://cova.mfa.gov.cn)", then make appointments for on-site submission at the Visa Office of Chinese embassies or consulates on the website AVAS - "Appointment for Visa Application Submission (https://avas.mfa.gov.cn)". Citizens from appointed 46 countries can fill in form online and book a appointment to submit documents on the website of China Visa Application Service Center (http://www.visaforchina.cn).
● Photo
At least 1 recently-taken (within 6 months) front passport-size bareheaded color photo. It should be taken against a white or light solid background, hatless, frontal view presenting full face. (Paper Photo Size: 33mm×48mm.) - China Visa Photo Requirements & Size Stick one photo on the application form.
● Valid Visa of the Onward Country or Region (if requires)
● Ticket
Connecting (air, train, ship) ticket with confirmed date and seat to next countries or region.
● Proof of Legal Stay or Residence (apply to outlander applicants)
Provide the original and photocopy of the valid certificate or visa, if you will not apply for China Visa in the state/region of you citizenship (nationality).
● Previous Chinese Passport or Chinese Visa (apply to former Chinese citizens who later joined to foreign nationality)
If it's the first time you apply for a Chinese Visa, you are required to submit the original passport and a copy of the passport's date page.
If you once obtained Chinese Visa, and now apply a new Chinese Visa with a new passport, please provide the photocopy of the previous passport's date page, and copy of the old Chinese Visa. (Official certificate of name change is needed, if the name on the current passport is not the same on the old passport.
China Transit Visa Required Documents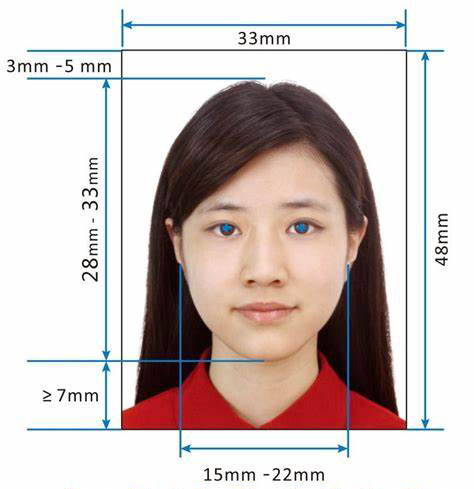 Paper Photo Size for China Transit Visa Application Form
Note: According to personal situation, Chinese Embassy or Consulate may request applicants to provide other documents or make an interview personally.
How to Get Transit Visa for China?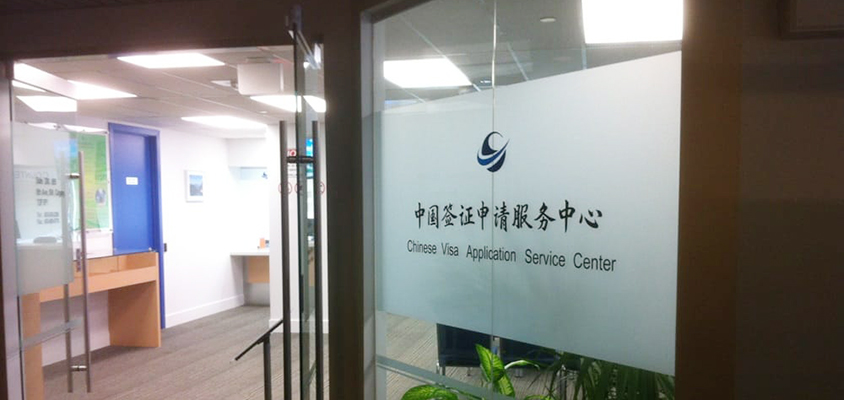 Office of China Visa Application Service Center
Aliens holding ordinary passport shall prepare the above mentioned documents and obtain a China Transit Visa before departure. Where to apply for? Depending on own case, you may submit application to China Visa Application Service Center (CVASC) or directly to the Visa Office of Chinese Embassy or Consulate, which holds consular jurisdiction over the state where you reside.
Prepare documents needed → fill in Application Form online on websites of COVA - "China Online Visa Application (https://cova.mfa.gov.cn) or China Visa Application Service Center (https://www.visaforchina.cn) → make an appointment → print out the completed applicant form and appointment slip → go to embassy/conslate or Visa Service Center to submit materials, pay visa fees → wait for notice, pick up visa and passport.
Tips: If you can not submit in person, you can entrust your friend, family, other person, travel agent to make application on behalf of you.
China Transit Visa Cost and Fees
How much is a China Transit Visa? The accurate costs depend on your nationality and where you make submission.
◆ If you apply at Chinese Embassy or Consulate, you only need to pay visa processing fee and expedited service fees for Express or Urgent Application.
◆ If you submit application at China Visa Application Service Center, extra service fees will be charged at local currency by the center. Visit www.visaforchina.org (Homepage-General Information -Visa Knowledge-Payment Methods & Schedules of Fees ) to check the detailed visa fees.
China Transit Visa Fees
Regular Application
Number of Entries
US Citizen
Canadian Citizen
UK Citizen
Australian Citizen
Other Citizen
Single Entry
USD 140
CAD 157.75
GBP 151
AUD 109.5
AUD 99.5
Double Entries
USD 140
CAD 157.75
GBP 151
AUD 139.5
AUD 124.5
China Transit Visa Processing Time
Regular Application: about 4 working days.
Express Service: about 2~3 working days.
Rush Service: about 1 working day.
Attention: 1.) Express and especially Rush Service is only provided in some countries and for certain emergencies. When using the expedited service, extra visa application fees and services fees will be charged. 2.) Postal application in Australia needs more processing time, typically over 10 working days. Express and Rush Service do NOT apply to such application.
Hong Kong and Macau Transit Visa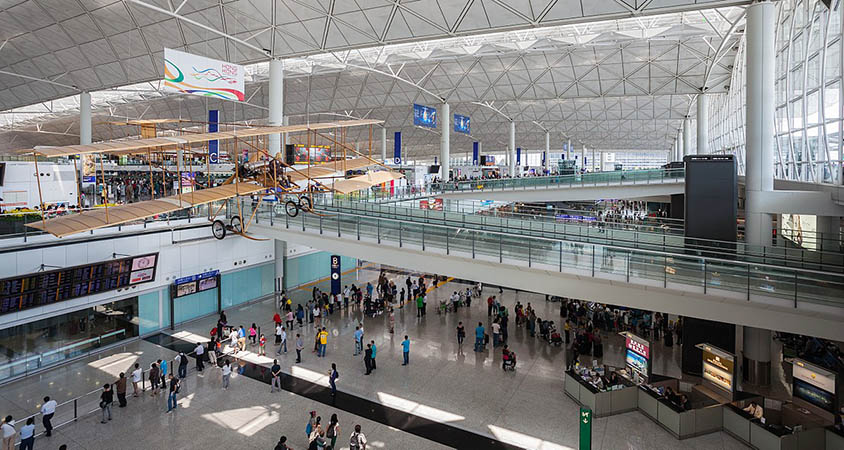 Some Foreigners must Obtain Transit Visa when Having Stopover in Hong Kong
Both Hong Kong and Macau offer visa-free entry and transit for visitors from appointed countries for a certain period. A Transit Visa is needed if you are NOT qualified for the visa-free policy of Hong Kong or Macau when transit through.
● Transit in Hong Kong: You may mail application materials to the local Immigration Departemnt, or apply at visa section of Chinese Embassy or Consulate, or through a China Visa Application Center. How to Apply HK Transit Visa >>
● Transit in Macau: Except Bangladesh, Nepal, Nigeria, Pakistan, Sri Lanka and Vietnam, others can get Macau Transit Visa on Arrival at entry ports. How to Get Macau Transit Visa on Arrival >>
Transit in China without Visa - China Transit Visa Exemption
Three TWOV Program have been carried out in China to give convenience for international transit passengers. Upon arrival, eligible applicants can apply Transit Visa exemption and even enjoy short-term tour in the transit cities. Travelers directly transiting through China within 24 hours, may get 24-Hour Transit Visa exempted in most Chinese cities. Citizens from certain 53 foreign countries and meeting related requirements can also apply for 144-Hour Transit Visa Free in Beijing, Shanghai, Guangzhou, Shenzhen, Chengdu, Kunming, Xiamen, Hangzhou, Nanjing or 72-Hour Visa-Free stopover in Guilin, Xian, Chongqing, Harbin, Changsha.
Useful Links:
China 144 Hour Visa Free Transit | China 72 Hour Visa Free Transit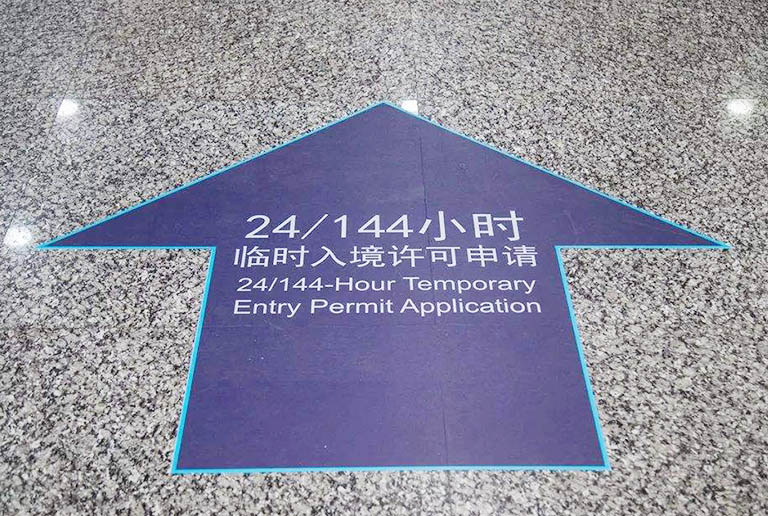 Transit in China Without Visa
Trave China with China Discovery
China Discovery is a professional and experienced travel companion who offers high-value and worry-free tours for you. We not only design ideal itinerary covering sightseeing, dining, transfer and hotel, but also can provide any support & help you need to travel to China. With a Chinese Visa, you can freely travel to many cities in mainland China, among all, Beijing, Shanghai are used as gate way cities, Xian, Guilin, Chengdu are also excellent destinations to discovery different regional culture, history and local customs in China.
You may choose from our most popular China tours, or just contact us, tell your interests and travel plans, we could customize a perfect China tour as you like.
Introduction to China Visa
China Visa Application
China Visa Exemptions
Recommended Tours
Top 3 tours chosen by most customers to explore in the best way. Check the detailed itinerary, or tailor your own trip now with us.
4 Days Foshan Culture Seeking with Guangzhou Must-sees

Guangzhou / Foshan
5 Days Shanghai Suzhou Hangzhou Tour with West Lake Biking

Shanghai / Suzhou / Shanghai / Hangzhou
Start planning your tailor-made holiday to China by contacting one of our specialists. Once inquired, you'll get a response within 0.5~23.5 hours.
Customize a Trip
Have a question? Get answers from our travel experts or guests
Your Question:

Your Name:

Your Email: