How to Get A Chinese Tourist Visa | Application Guide and Tips
Notice on Latest Visa and Entry Policies for Foreigners Entering China - Updated on April 25, 2023:
1. From April 29th, all travelers to China can use Covid-19 antigen tests taken within 48 hours before boarding instead of nucleic acid tests, and airlines will no longer verify pre-boarding testing certificates.
2. In order to further facilitate the entry and exit of Chinese and foreign personnel, it has been decided to make the following adjustments to the visa and entry policies for foreigners entering China, effective from 00:00 March 15, 2023 Beijing time:
1). The entry function of visas which were issued before March 28, 2020 and still valid will be restored.
2). Overseas visa offices will resume issuing various types of visas (including Tourist Visa) for foreigners to travel to China, with specific requirements detailed in the visa application guidelines of Chinese embassies or consulates.
3). Port visa offices will resume issuing various types of port visas for lawful purposes.
4). The policies of visa-free entry for Hainan, Shanghai International cruise arrival, Guangdong for Tourist group entry of foreigners from Hong Kong, Macau, and ASEAN tourist groups entering Guilin, Guangxi will be restored.
3. Attention on China Group Visa on Arrival in Nepal: needs minimum 4 applicants, and no maximum limit. All applicants from one list must all come to the Visa Center for application.
China Discovery will keep focusing on the updates of the latest Chinese visa and entry policy! You can also call 86 010 12367 (Official telephone number of China National Immigration Administration) to check further information. Welcome to join in our Facebook Groups to catch up with the latest news!
Invitation letter is a vital document for Chinese visa application. If you travel with us, we will not only create a valuable tour for you, but also provide you an invitation letter if you request, which will help you obtain your visa successfully. Start customizing your tour in China now!
We are one of the few China travel agencies who have kept active and received lots of feedbacks and reviews during pandemic years

Yaser
"Hello Mr. Wonder, We have arrived safely to Kuwait and are now cherishing our memories of China. The service of the guides was generally very good. They gave us insight into the history..."
read more »
Reviewed on May 29, 2023

Ilia G
"I have purchased a private tour from Lijiang to Shangri-la with a driver in the first week of May, 2023. Tracy Tan (I do not know her Chinese name, unfortunately) from China Discovery..."
read more »
Reviewed on June 7, 2023
Do I Need a Visa to Travel to China?
A China Tourist Visa (L Visa) is required for normal visit to mainland China. However, special visitors may travel to China without visa, such as, citizens of Singapore, Brunei and Japan could enjoy 15-day "no-visa" China tour, or transit passengers qualified for China's 72/144-Hour Visa-Free Transit. Click Visa Free Policy of China to find out whether you need to get a visa for tour in China.
How Many Times can I Enter China on a Tourist Visa?
China Tourist Visa is divided into three kinds with different number of entries: single entry, double entries and multiple entries. That means you can enter China 1/2/many times during the validity of your China Visa. When applying, you should choose the intended number of entries based on the planed visit. Note that the visa will become invalid if entries have been used up, or the visa has expired.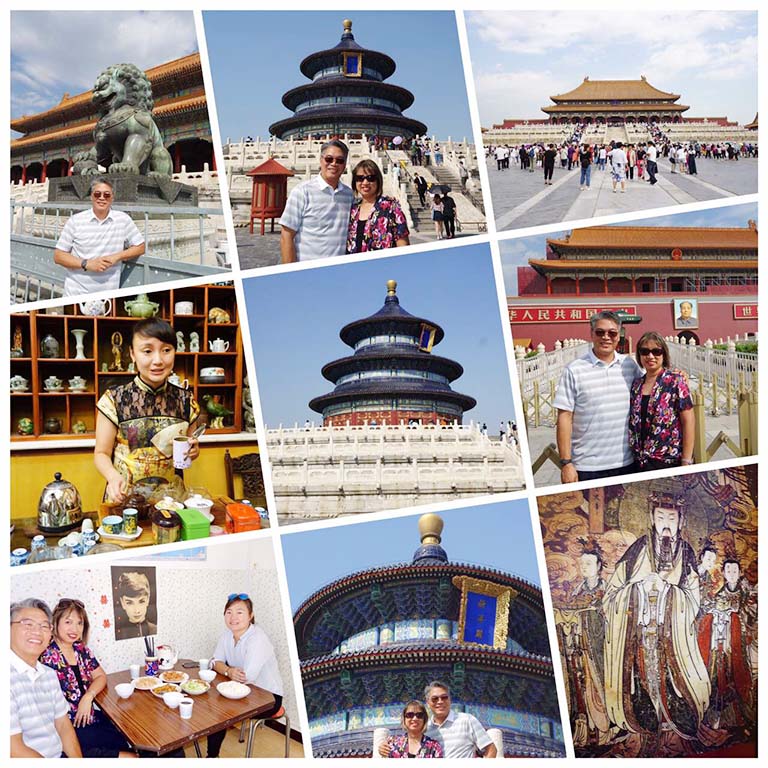 Our American Clients Enjoyed Beijing Tour
What are the Requirements for China Tourist Visa Application?
Chinese Tourist Visa is issued to aliens who plan to visit China for tour. Visitors can apply Chinese Visa from overseas countries, at entry port on arrival or in China. This article mainly offer guide at Chinese Embassy or Consulate abroad. Like all other visa categories, all applicants are required to prepare and submit necessary materials properly and truthfully. Read our step-by-step instruction to China Tourist Visa application below.
Basic Requirements
1. Passport
Original passport with a validity of at least 6 months, and at least one blank visa pages left. Also, make one copy of the data page & photo page, previous visa pages.
If you already use a new passport, a valid Chinese Tourist Visa is still in the old passport, you are allowed to use the two passport together to visit China if your purpose of visit remains the same.
2. China Visa Application Form
Applicants in certain 40 countries (regions) can fill in electronic form on office website of China Visa Application Service Center (CVASC). Others can either complete form online or go to visa office of Chinese Embasssy or Consulate to get the latest application form (v. 2013). Here you can download a Chinese Visa Application Form.
Your personal information and travel related details should be given completely and correctly. Visa officers will verify carefully to determine whether approve your entry.
3. Visa Photo
Two recently-taken (within the past 6 months) front passport-size bareheaded color photos. The photos need to taken against a white or light solid background, hatless, frontal view presenting full face. One photo shall be attached on the printed visa application form. China Tourist Visa Photo Requirements, Size >>
Paper Photo Size: 33mm×48mm
Digital Photo Size: horizontal: 354 - 420 pixels, vertical: 472 - 560 pixels
4. Proof of Legal Stay or Residence (apply to outlander applicants)
Provide the original and photocopy of the valid certificate or visa, which shows your legal stay, residence, work and study in the residing country (not in your home country).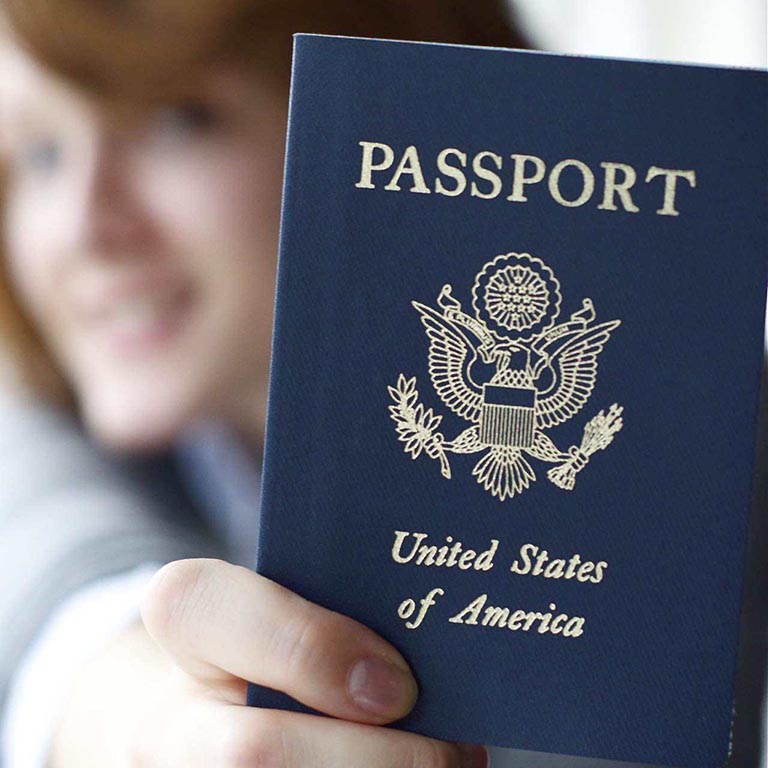 China Tourist Visa Application Requirements
Fill in China Tourist Visa Application on Website of CVASC
5. Previous Chinese Passport or Chinese Visa (apply to former Chinese citizens who later joined to foreign nationality)
Submit the original passport and a copy of the passport's date page, if it's the first time you apply for a Chinese Visa.
If you once obtained Chinese Visa, and now apply a new one with a new passport, you please provide the photocopy of the previous passport's date page, and the old Chinese Visa. (Official certificate of name change is needed, if the name on the current passport is not the same on the old passport.) 
Supporting Documents
Relavant travel documents showing the itinerary, including booked refundable round-trip air tickets and hotel reservation record, proposed travel schedules and else materials, or an invitation letter issued by a relevant entity or individual in China. 
China Tourist Visa Invitation Letter
Invitation letter is one of the optional supporting documents for China Tourist Visa Application. To some extent, an Invitation Letter will help to explain your travel purpose, if you are indeed invited to visit China by friends, family or authorized travel agency. The letter should cover the following informations:
a. Information on the applicant (passport number, nationality, full name, gender, date of birth, etc.)
b. Information on the planned tour (departure and arrival dates, places going to be visited, etc.) 
c. Information on the inviting entity or individual (the host company name or inviter's name, contact telephone number, address, official seal of the unit, signature of the legal representative or the inviting individual, and so on.)
Please visit Required & Supporting Documents for China Visa, if you apply for other type of China Visa, such as, China Business Visa, China Work Visa, etc.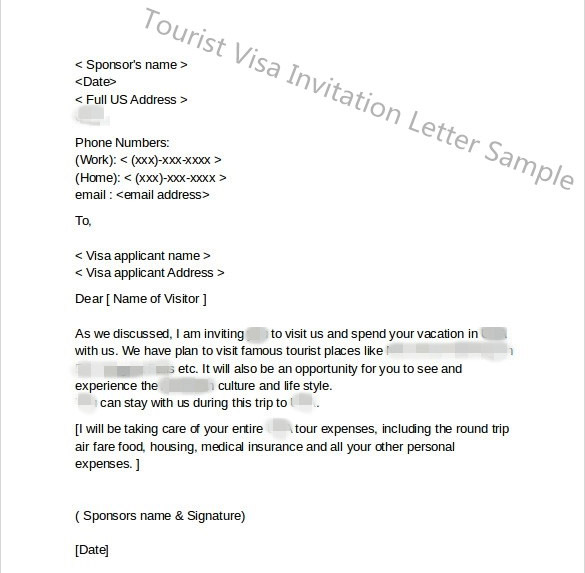 China Tourist Visa Invitation Letter (Sample)
How Do I Apply for A Tourist Visa to China?
Once know what documents are needed, let's move to the most important processes for submission.
STEP 1: Check passport status, make photocopy of data page, used visa pages;
Prepare others travel materials, e.g. flight tickets, hotel booking record, rough travel itinerary, etc. If you have an true and valid invitation letter, provide it as well.
STEP 2: Fill in visa application form, print it out, paste one photo on the paper application form, and sign and write down the submission date;
STEP 3: Make online appointment, if you're required to submit to China Visa Application Service Center (CVASC). Please use the application form ID to schedule appointment in advance.
Else applicants may visit visa section of overseas Chinese Embassy or Consulates during office hours. (you can check updated time on official website)
STEP 4: Bring all prepared documents, visit the right authority, CVASC or Chinese Embassy/Consulatem, wait for your order and submit. Pay visa fees and get a pick-up slip.
STEP 5: Collect passport and Chinese Visa (if granted successfully) back after tracing it has been processed and wait for pick up. With the slip, you may pick it up in person or entrust your friend, family, travel agency for help.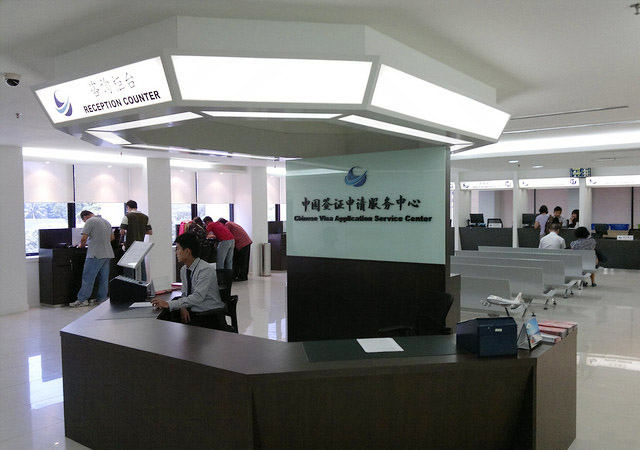 China Visa Service Center in Malaysia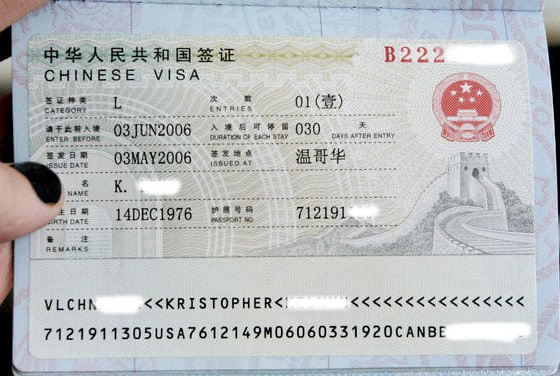 Single-entry China Tourist Visa Issued in Vancouver, Canada (Old Version Used before June 1st 2019)
How Much is A Tourist L Visa for China?
China Tourist Visa Fees and cost differ by nationalities, number of entries and visa services, and where you submit.
* US Passport Holders: USD 140 for (Single/Double/Multiple) China Tourist Visa to 6 months, 1 year and above
* Canadian Passport Holders: CAD 100 for (Single/Double/Multiple) China Tourist Visa to 6 months, 1 year and above
* Single-entry Chinese Tourist Group Visa: CAD 40 for Canadians, USD 110 for US Citizens
China Visa Application Fees for Different Nationalities
Nationality
Number of Entries
Regular Application
Express Application
Rush Application
US Citizens
Single Entry
Double Entries
Multiple Entries for 6 Months
Multiple Entries for 1 Year & above
US$140
US$165
US$177
UK Citizens
£85
£104
-
Canada Citizens
Can$100
Can$135
Can$150
Others Citizens
(Australian, Indian...)
Single Entry
US$30
US$55
US$67
Double Entries
US$45
US$70
US$82
Mutiple Entries for 6 Months
US$60
US$85
US$97
Mutiple Entries for 1 Year & above
US$90
US$115
US$127
Note of Payment: ① Embassy and Consulate only accept Master Card, Money Order, Cashier's Check or Company Check. Cash or Personal checks are not acceptable. ② China Visa Application Service Center just receives cash, debit cards, credit cards (Visa and Mater Card only) and company cheques. Know more details about China Vis Cost >>
How Long does It Take to Get A Tourist Visa to China?
Chinese Embassy and Consulate will start to process your application until all required documents submitted. Regular application takes about 4 working days, which you may pick up on the 4th or 5th working day. Express Service takes around 2-3 working days, that means, you may collect on the 3rd to 4th working day. Rush Service generally needs nearly 1 working day for processing, and applicants may obtain on the second working day. Same Day Rush Service for emergency entry is offered for applicants in US.
Useful Links: China Visa Processing Time | Fast China Visa Services
Special Notes:
1.) Express and Rush Service are not available in all foreign countries. If you want to use the services, please check on official website. If it's valid, extra fees will be charged.
2.) If you apply for China Tourist Visa by mail in Australia, it takes at least 10 working days for processing, postal time is excluded.
3.) Visa processing time is listed for reference only, accurate time depends on personal situations. Chinese Embassy and Consulate may require supplementary materials if necessary.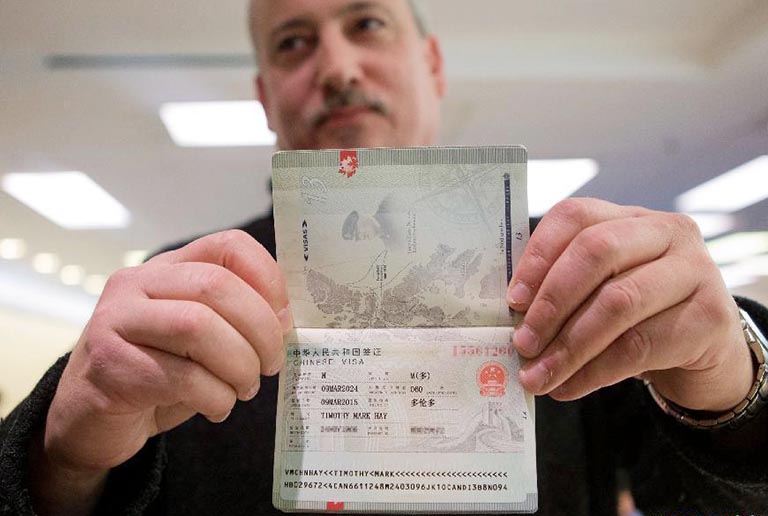 Canadian Picked up Passport & Visa from Chinese Embassy
FAQs and Useful Tips about Chinese Tourist Visa
Q1: Is it easy to get a Chinese Tourist Visa?
It's hard to say it's easy or not to get a Chinese Tourist Visa, because there is no guarantee of issurance of a Chinese Visa, under any circumstances. Our advice is that, prepare all needed documents as required for maxmium success.
Q2: Where should US citizens apply for a China Tourist Visa?
Holders of US passports should submit application to corresponding Chinese Embassy or Consulate which is in charge of your area. If you reside in Washington DC, Montana, North Carolina, Virginia, you shall apply at Chinese Embassy in Washington D.C., and if you live in New York, New Jersey, Ohio, Pennsylvania, Massachusetts, visit Consute in New York, more details in http://www.china-embassy.org/eng/zmzlljs/t84229.htm.
Q3: Does Singaporean need visa for travel to China?
According to relevant China's laws and regulations, citizens from Singapore may enjoy 15-day visa-free entry to China if he go for business, tour or family visit.You will need a Chinese Visa with intention to overstay and travel for other purposes.
Q4: What's the maximum stay of a China Tourist Visa?
The accurate length of permitted stay is clearly marked on the visa page of your passport, which is normally 30 days. That means holder can stay in China for up to 30 days. The time counts from the 00:00 the day after entry and till 24:00 of the last day. Please enter before the "Valid For Entry By", otherwise it will be expired and null.
If you will stay in China more than regular 30 days, you're suggested to make it clear on the application form, and shown in related travel itinerary.
Trave China with China Discovery
China Discovery is a professional and experienced travel companion who offers high-value and worry-free tours for you. We not only design ideal itinerary covering sightseeing, dining, transfer and hotel, but also can provide any support & help you need to travel to China. With a Chinese Visa, you can freely travel to many cities in mainland China, among all, Beijing, Shanghai are used as gate way cities, Xian, Guilin, Chengdu are also excellent destinations to discovery different regional culture, history and local customs in China.
You may choose from our most popular China tours, or just contact us, tell your interests and travel plans, we could customze a perfect China tour as you like.
Introduction to China Visa
China Visa Application
China Visa Exemptions
Recommended Tours
Top 3 tours chosen by most customers to explore in the best way. Check the detailed itinerary, or tailor your own trip now with us.
5 Days Shanghai Suzhou Hangzhou Tour with West Lake Biking

Shanghai / Suzhou / Shanghai / Hangzhou
Start planning your tailor-made holiday to China by contacting one of our specialists. Once inquired, you'll get a response within 0.5~23.5 hours.
Customize a Trip
Have a question? Get answers from our travel experts or guests
Your Question:

Your Name:

Your Email: