Wudangshan (Shiyan) High Speed Train
Wudang Mountain (Wudangshan) is one of the most sacred Taoist mountains in China. It enjoys a long history of over 2,000 years and has long been an important religious site. People usually honored it as the Cradle of Taoist Martial Art because Tai Chi was born there. Visiting Wuang Mountain, you can not only admire the stunning natural views and the thick Taoist atmosphere, but also explore the Chinese Martial Art. If you are interested in Tai Chi or other Chinese Kungfu, it is recommended to stay there several days to take part in a short-term Class.
Wudang Mountain has attracted numerous travelers to wittiness its beauty and experience Chinese Martial Art. It is available to travel to Wudangshan by flights or trains. Taking a train, especially high speed train, will make your journey a visual feast.
Trains to/from Wudangshan
Wudangshan Scenic Area is located in Shiyan, about 40km (1 hour's driving) to the downtown area. There are 2 railway stations used in Shiyan, including Shiyan Railway Station (十堰站) and Wudangshan Railway Station (武当山站). Shiyan Railway Station operates both high speed trains and normal trains. Almost all trains will stop in Shiyan Railway Station. Located in No.11 Chezhan Road, Maojian Road, Shiyan City (十堰市茅箭区车站路11号), it is 60km (about 1 hour's driving) to Wuandang Mountain Scenic Area. Wudangshan Railway Station is less frequently-used than Shiyan Railway Station, but much closer to Wudang Mountain. It is located in Liuliping Town, Danjiangkou City, Shiyan City (十堰市丹江口市六里坪镇), about 15km (about 20 minutes' driving) away from Wudang Mountain. There are public buses taking travelers from Wudangshan Railway Station to Wudang Mountain Scenic Area.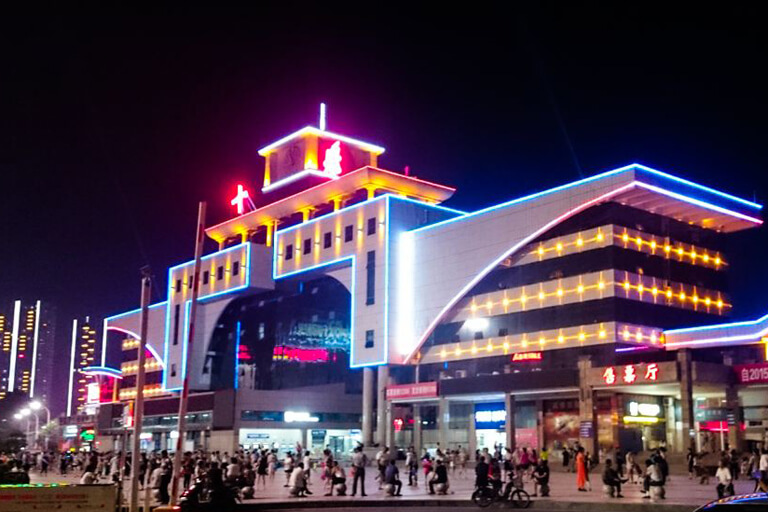 Shiyan Railway Station
At present, only Wuhan (capital of Hubei Province) operates high speed trains to Shiyan Railway Station. But there are some normal trains available to take you to Wudangshan from other cities, like Beijing, Shanghai, Xian, Chongqing, Chengdu, Guangzhou, Jinan, Hefei, etc.
Wudangshan High Speed Rail Map
● Wuhan Shiyan High Speed Train
Railway Stations: Wuhan / Hankou – Shiyan
Distance: 579 km/360 miles
Duration: 3 hours 38 minutes ~ 4 hours 27 minutes
There is only one high speed rail connecting Wudangshan currently, namely Wuhan-Shiyan High Speed Rail. Most travelers choose to travel Wuhan to explore its rich culture and history by visiting Yellow Crane Tower, Hubei Provincial Museum, Guiyuan Temple, etc. You can easily get to Wuhan by high speed trains from Shanghai (about 5 hours), Beijing (about 5 hours), Xian (about 4 hours), Yichang (about 2 hours), Kunming (about 7 hours), Changsha (about 2 hours), etc.
Shiyan (or Wudangshan) can be reached by only 4 high speed trains from Wuhan, 3 trains from Hankou Railway Station and 1 train from Wuhan Railway Station (also passing through Hankou Railway Station). All of the trains will arrive at Shiyan Railway Station. The fastest train takes only 3 hours 38 minutes. Taking other high speed trains, you can also travel between Wuhan and Shiyan within 4.5 hours. The high speed trains will stop in some midway train stations, like Gucheng, Xiangyang East, Suizhou, Anlu and Yunmeng.
Related Tours:
>> 5 Days Wuhan & Wudangshan Tour by High Speed Train
Beautiful Yellow Crane Tower
Wudangshan Kung Fu Experience
● Other Normal Trains to Wudangshan
In addition to high speed train from Wuhan, taking normal trains to Wudangshan is also available.
Beijing-Wudangshan Train: Beijing West Railway Station operates 5 daily trains to Shiyan Railway Station (3 of them take a stop in Wudangshan Railway Station) during 9:52 ~ 10:30.The whole train journey from Beijing to Shiyan takes about 16 ~ 20 hours. All the trains are night trains, so you are suggested to book a Soft Sleeper to make sure you have a good rest.
Shanghai-Wudangshan Train:Both Shanghai Railway Station and Shanghai Railway Station run trains to Shiyan Railway Station, including 3 trains passing through Wudangshan Railway Station. There 4 K-trains for your choice. The train duration is 18.5 ~ 24 hours and you also have to stay one night on the train. Soft Sleeper is top recommended as well.
Xian-Wudangshan Train: There is 1 daily high speed train from Xian to Wudangshan, taking about 7.5 hours. It departs from Xian Railway Station in the morning and reaches Shiyan Railway Station in the afternoon. It also reach Wudangshan Railway Station, from which you can transfer to Wudang Mountain more easily.
Yichang-Wudangshan Train: After your downstream Yangtze River Cruise tour from Chongqing Yichang, you can take a train from Yichang East Railway Station to Shiyan Railway Station directly. The train departs at 19:40 and arrives at 00:57 of the next day. The train takes 5 hours and 17 minutes usually.
Chongqing-Wudangshan Train: It is available to a train to Wudangshan from Chongqing. There are 8 pairs of trains running from Chongqing Railway Station or Chongqing Railway Station to Shiyan Railway Station. It takes 8.5 ~ 12 hours. Among these trains, there are 5 trains will get to Wudangshan Railway Station. If you arrive at night, you are suggested to book a train to Shiyan Railway Station, and you can find more hotels nearby.
Chengdu-Wudangshan Train: There are 8 trains transferring Chengdu Railway Station to Shiyan Railway Station, and 3 of them will reach Wudangshan Railway Station. The whole trip takes about 10.5 ~ 17 hours. If you want to enjoy the outside views on the day time and avoid staying overnight on the train, you can take K1158, which departs in the morning and arrives at night. If you want to start your Wudangshan trip, book a train to Wudangshan Railway Station to avoid longer driving trip from Shiyan Railway Station to Wudang Mountain.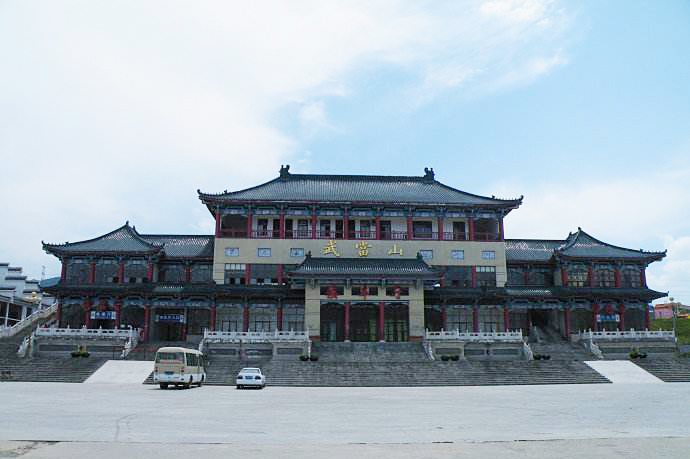 Wudangshan Railway Station
Hard Seats in Normal Trains
Soft Sleepers in Normal Trains
Customize Your Own High Speed Train Tour
Traveling to Wudangshan, taking a high speed train from Wuhan is the most popular way. You are able to enjoy the trains' comfort and efficiency as well as the moving scenery out of the window. In addition to Shiyan Wudangshan High Speed Train, there are many other high speed trains worthy of your experience, like Beijing Xian High Speed Train, Xian Chengdu High Speed Train, Shanghai Huangshan High Speed Train, Xiamen Wuyishan High Speed Train, etc. If you are interested in that, please feel free to contact our professional Travel Consultant, and then they will help you sincerely tailor make the itinerary to cover the most highlights and arrange the train ticket and accommodation quickly and professionally.
Extension Readings of High Speed Train Travel in China
Practical Wudangshan Travel Guide