As the ancient capital city of China for 13 dynasties, ruled by 73 emperors, Xian has left massive cultural heritages and relics for you to explore. Within about two days, you can finish visiting the main sites, which include the incredible man-made wonder, the Terracotta Warriors, the Giant Wild Goose Pagoda, and the Muslim Quarter where you can get to try the local cuisines. Besides, biking around the Ancient City Wall and tracing back the history at Shaanxi History Museum and watching the Tang Dynasty Show, all of these activities are definitely unmissable for your stay in Xian. Now, it is available to have 72 hours Visa-Free Transit in Xian, and you can go for a history and culture tour or photography tour to explore all the stunning attractions in the city even without applying for a visa.
✔ 2 Days Xian City Break
✔ 3 Days Classic Xian Tour
✔ 4 Days Xian In-depth Experience Tour
Travel from Xian to Shanghai
Usually, spending 4 to 6 days in Xian and Shanghai is the most suitable travel length for the two hot destinations. A tour from Xian to Shanghai is like traveling by time machine taking you from the ancient China to the bustling metropolis. Flights, high-speed trains and normal trains are available from Xian to Shanghai every day. As an important gateway city to/off China, Shanghai preserves the mixed culture of the western and eastern, including the Shanghai Museum, Shanghai World Financial Center in Lujiazhui, various historical architectures, Yu Garden, City God Temple along the Bund and busy Nanjing Road, etc. Local culture lovers can use one extra day to visit Tianzifang, Zhujiajiao Water Town, while family travelers can have fun in Shanghai Disney Resort. Meanwhile, you can also expedience Maglev Train and energetic nightlife, taste diverse snacks to make your Shanghai tour interesting and memorable.
✔ 5 Days Classic Xian Shanghai Tour
✔ 4 Days Shanghai Xian Overnight Train Tour
✔ 5 Days Shanghai Xian Contrast Tour (by Flight)
Travel Xian with Shanghai, Beijing & More China Destinations
Beijing Xian Shanghai are golden triangle cities often visited together for a week holiday. Besides Xian and Shanghai, you can use 3 days to visit the Great Wall in Beijing and major iconic spots like Forbidden City, Temple of Heaven, etc. Or, with more time in Shanghai, you can extend the trip to the nearby cities of Shanghai such as Hangzhou, Suzhou, Huangshan Mountain, and further to Zhangjiajie, Guilin, Chengdu, Yunnan, Silk Road, Tibet and more phenomenal destinations to enrich your China discovery.
✔ 6 Days Beijing Shanghai Tour by High Speed Train
✔ 8 Days Best of China Tour
✔ 8 Days Beijing Xian Shanghai Tour by Flight
Travel with China Discovery
As a leading travel agency in China which dedicates to offering high-quality China tours, China Discovery has helped thousands of travelers enjoy their trips to Shanghai, Beijing, Xian, etc., in China. Travel with us, you can enjoy worry-free tour services as well as well-organized itineraries, even our assistance of Chinese Visa application, convenient airport/train station pick-up & drop-off and transfer between all scenic spots, knowledgeable tour guide, safe & licensed private vehicle, satisfactory accommodation and dining and so on. You are free to choose from our most popular Shanghai Xian tour packages or contact us to design a memorable holiday in China.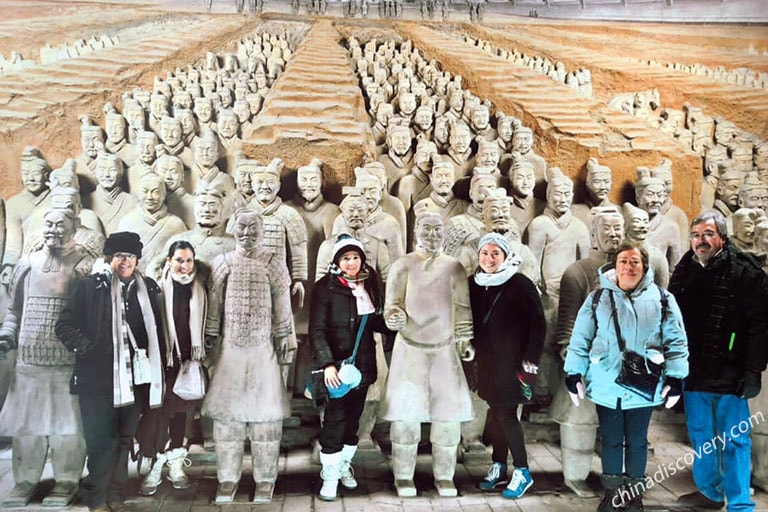 Daniela and Her Family in Terracotta Warriors Museum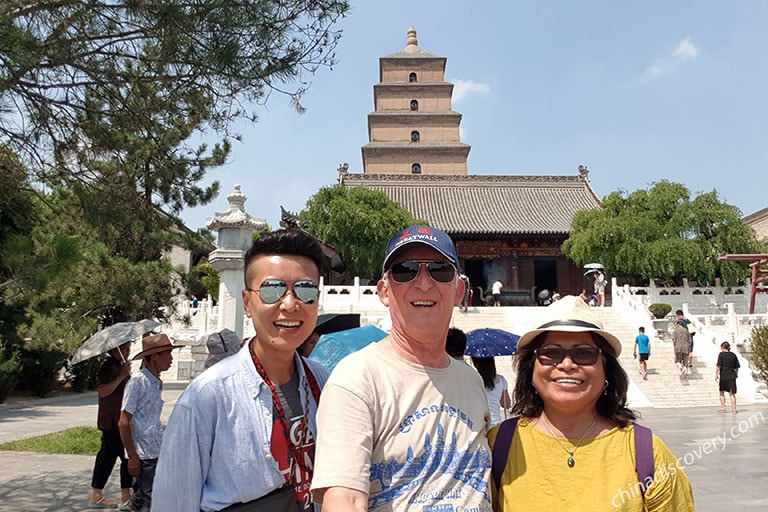 Nijman Family in Giant Wild Goose Pagoda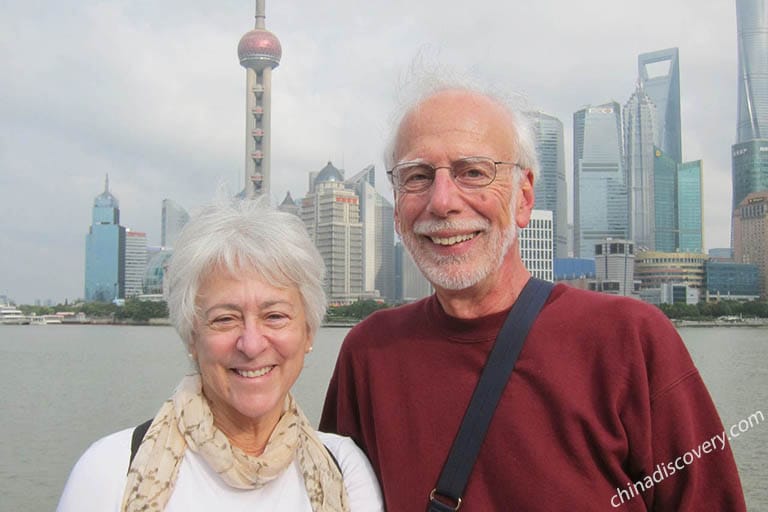 Paul & His Wife Visited the Bund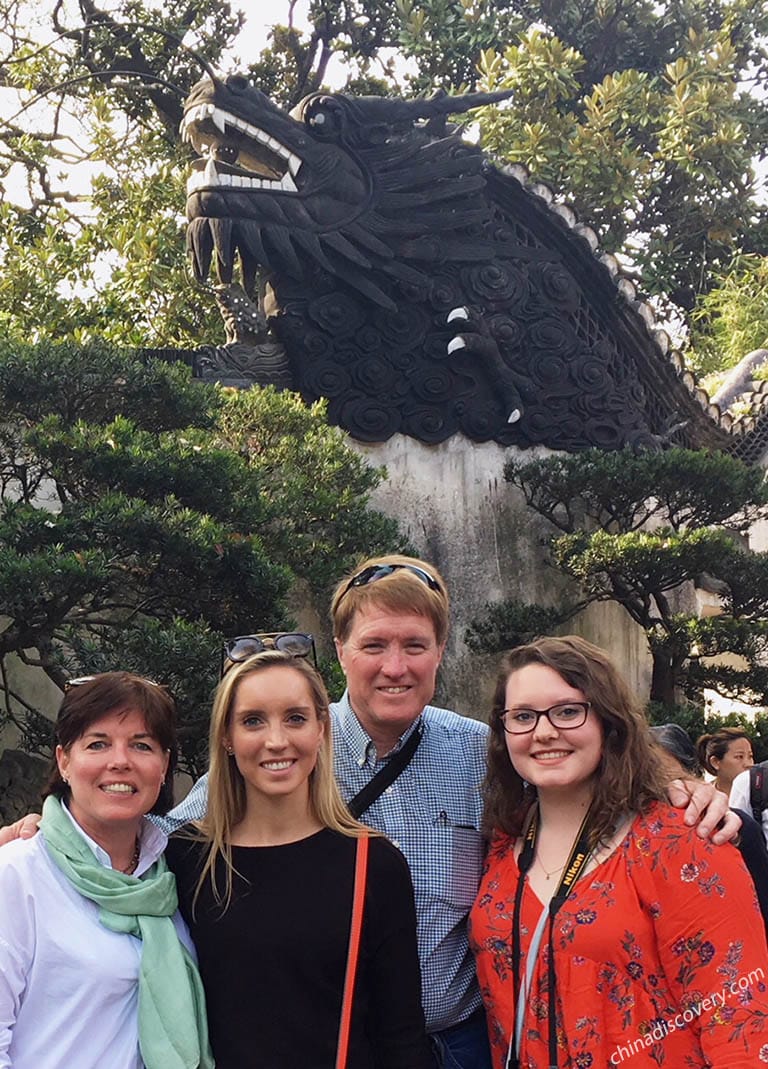 Timothy Family in Yu Garden