As an experienced, professional, and reliable travel agency in China, China Discovery offers convenient and efficient transfer for all visitors to China, including intercity transportation from Beijing to Hangzhou, Hangzhou to Beijing. We can pick you up at the airport, train station, or from your hotel, and attractions in Beijing/Hangzhou and escort you to your next stop directly by a safe, licensed, clean and comfortable vehicle. So you can save lots of time, rest well on the way and focus on the trip itself. Travelling with China Discovery, you will enjoy a transfer worry-free Beijing Hangzhou tour and get a better travel experience. Besides, you can also spend several days in megalopolis Shanghai before or after your Hangzhou leisure tour. Start your Beijing Hangzhou tour by contacting us here >>
Hottest Beijing & Hangzhou Tour:
✔ 8 Days Shanghai Hangzhou Beijing Highlights Tour by High Speed Train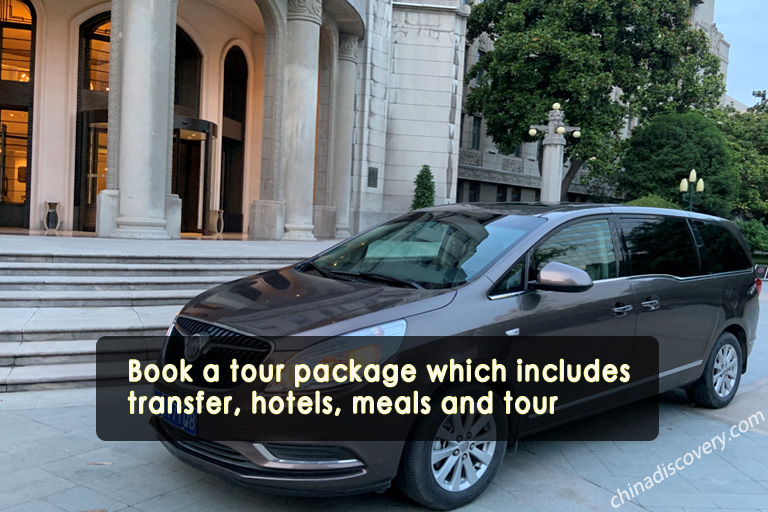 Travel Beijing Hangzhou With China Discovery
Beijing South Railway Station (北京南站)
Location: No.12, Yongwai Street, Fengtai District, Beijing (北京市丰台区永外大街12号 - 北京南站); about 25mins for 7km to downtown by car.
Beijing South Railway Station is the biggest and most important train station in Beijing delivering the most number of high speed trains (up to 400). Linked by Beijing-Tianjin Intercity High Speed Railway and Beijing-Shanghai High Speed Railway, the station runs G high speed trains to Shanghai, Hangzhou, Huangshan (Yellow Mountain), and Nanjing, Qingdao, Harbin and C trains to Tianjin. Located near the South 3rd Ring Road, about 1 hour's driving to Beijing Capital International Airport and 30 mins' driving to Palace Museum and Tiananmen Square, the station can be easily reached via lots of transport, including taxi, airport bus (from the airport) and subways (Metro Line 4 and Line 14). This train stations is the only one that runs high speed trains to Hangzhou.
Hangzhou East Railway Station (杭州东站)
Location: No.1 Tiancheng Road, Jianggan District, Hangzhou (杭州市江干区天城路1号), about 9 kilometers & 0.5 hour to Hangzhou downtown
Hangzhou East Railway Station is a major high speed hub for most trains to/off Hangzhou. Because it serves the Nanjing-Hangzhou High Speed Railway, Hangzhou-Ningbo High Speed Railway and Shanghai-Hangzhou High Speed Railway, tourists can take trains to Hangzhou from points of connected lines or cities along the route. Every day, there are around 400 trains departing from Hangzhou to Shanghai, Xian, Nanjing Guangzhou, Huangshan (Yellow Mountain), Kunming, Chongqing, Wuhan and else destinations. Except from the taxi, travelers have fast and efficient subways (Metro Line 1 and Line 4) to transfer between the station and West Lake, and else downtown scenic spots. Moreover, you could take a long distance coach from the Coach Station at Hangzhou East Station to Wuzhen for about 2 hours. Coaches to Xitang are available there as well.
More Useful Links:
Beijing Train Stations | Beijing High Speed Train | Beijing Transportation >>
Hangzhou Train Stations | Hangzhou High Speed Train | Hangzhou Transportation >>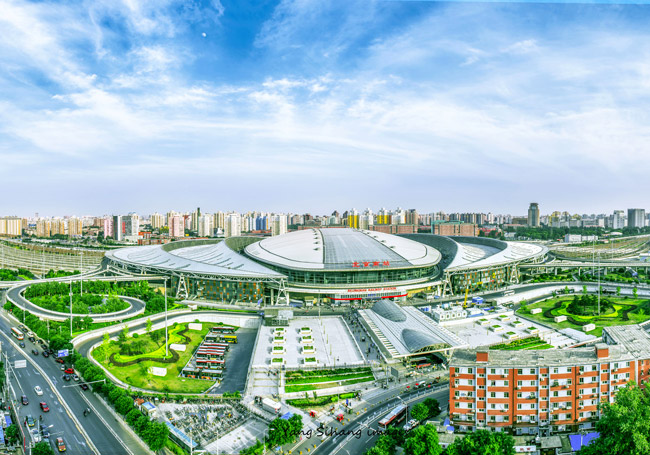 Beijing South Railway Station
Beijing High Speed Rail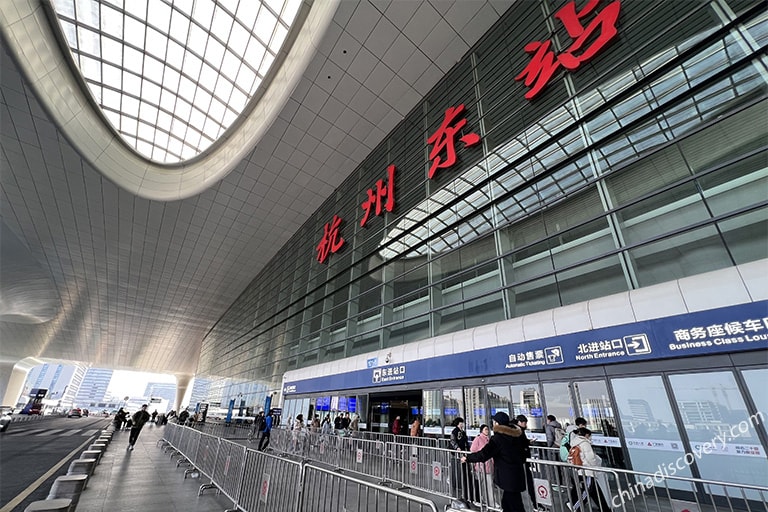 Hangzhou East Railway Station
China Train Travel Tips
Class of Ticket
You can usually choose from the First Class Seat, the Second Class Seat or Business Class Seat on the high speed trains. While, there are three types offered on the normal train, including Soft Sleeper, Hard Sleeper and Hard Seat. learn more >>
Book, Collect, Alter and Cancel
Foreign tourists can book train ticket online or via a ticket agency, or buy the tickets physically at the train station with your valid passport. Train ticket alteration and cancellation are only available at ticket counters. learn more >>
Board & Get off
1) Prepare your passport and China Visa; 2) Get to the right train station at least 30 mins in advance; 3) Collect your train ticket; 4) Read your train ticket; 5) Pass the security control; 6) Pass through Security & Luggage Checks; 7) Find the right waiting room; 8) Cross the ticket checking gate; 9) Get to the right platform; 10) Get on your train. learn more >>
Baggage Allowance
Passengers don't need to check luggage separately. Each passenger is allowed to carry luggage in certain weight and volume, but without limitation of amount and types. learn more >>
Facilities and Service
All high speed trains in China are equipped with advanced facilities and good service, including luggage racks, air-conditioner, power socket, dining car, hot water, etc. learn more >>
Option 3: Transfer between Beijing and Hangzhou by Flight - The Quickest Way of Travel
● Flight Time: around 2 hours
● Frequency: more than 40 flights per day
● From & To:  Beijing Daxing /Beijing Capital International Airport (PEK/PKX) → Hangzhou Xiaoshan International Airport (HGH)
Hangzhou is more than 1200 km from Beijing, there are over 40 flights per day from Beijing to Hangzhou between 05:50-23:30 and over 35 flights leave from Hangzhou to Beijing between 07:10 - 22:30, operating by multiple top airline companies in China.
More detailed information about Beijing to Hangzhou Flight, please visit: Beijing Hangzhou Real-time Flight Schedule >>
✈ Beijing Capital International Airport (北京首都国际机场 IATA: PEK)
Location: Jichang West Rd, Chaoyang District, Beijing (北京朝阳区机场西路)
Located in the northeast of Beijing, Beijing Capital International Airport is about 25 km away from Tiananmen Square, the center of Beijing, and it takes at least 100 CNY to the downtown by taxi. As one of the largest and busiest international airport in the world, it serves numerous international/regional flights which connect China with almost every continent of the world. There are also lots of domestic flights from/to every provincial capital city and other major cities in China. 
✈ Beijing Daxing International Airport (北京大兴国际机场 IATA: PKX)
Location: Daxing District, Beijing & Guangyang District, Langfang City, Hebei (北京市大兴区礼贤镇、榆垡镇及廊坊市广阳区交汇处)
Beijing Daxing International Airport is Beijing's second international airport which will be the largest airport in the world when it is open after September 30, 2019. It is located at the junction of Daxing District of Beijing and Langfang City of Hebei Province, about 50 kilometers south of Tian'anmen Square/Forbidden City, 28 kilometers west of downtown Langfang City, and 90 kilometers from the existing Beijing Capital International Airport. Till the end of 2019, there are seven large passenger aircraft from seven domestic airlines took off from Beijing Daxing Airport.
✈ Hangzhou Xiaoshan International Airport (杭州萧山国际机场 IATA: HGH)
Location: Konggang Avenue, Xiaoshan District, Hangzhou (杭州市萧山区空港大道)
Hangzhou Xiaoshan International Airport is located about 27 kilometers from downtown Hangzhou and famous West Lake, usually taking about 1 hour to transfer by car. Besides, airport shuttle buses run between the airport and city center every 15 minutes for 20 Yuan, taking about 1 hour also. Furthermore, you can take Metro Line 1 and transfer to Line 2 to downtown for about 1 hour and 20 minutes. Xiaoshan Airport is the only airport served in Hangzhou. There are more than 230 airlines connecting Hangzhou to about 100 domestic cities.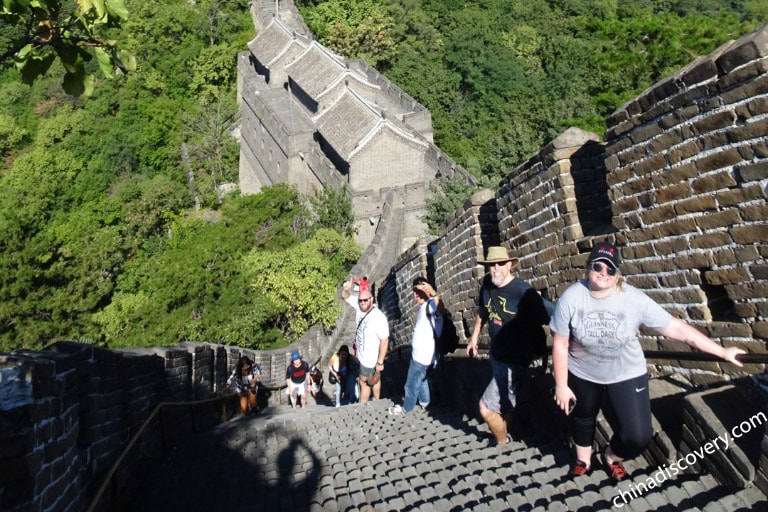 Beijing Capital International Airport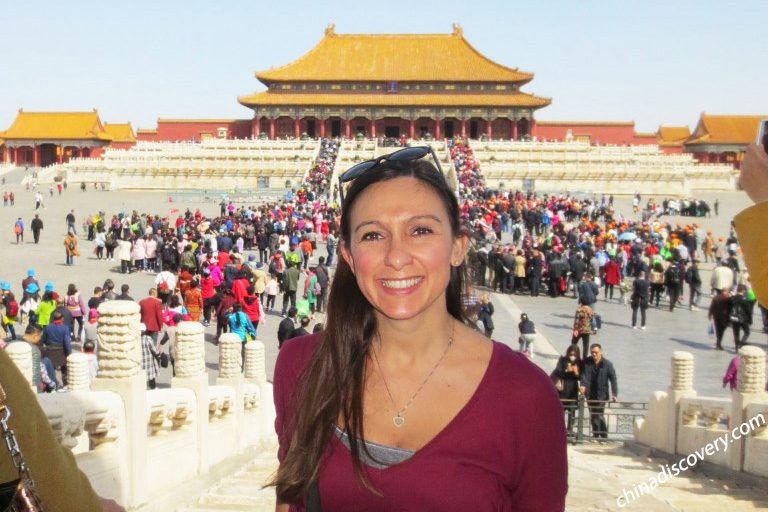 Aerial view of Beijing Daxing International Airport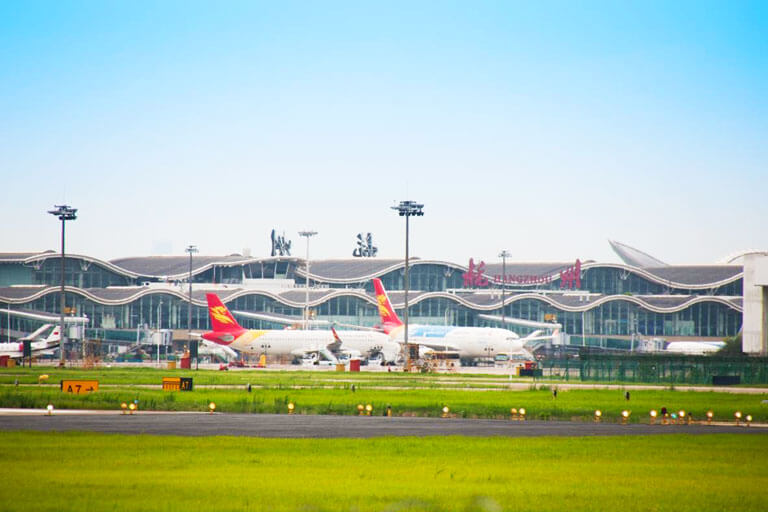 Hangzhou Xiaoshan International Airport
How to Get around & Highlights in Beijing and Hangzhou
Get around Beijing and Hangzhou
Beijing and Hangzhou are all hot tourist destinations and prosperous metropolises in China. Therefore, both cities have well-established public transportation systems. You can take taxis, metro and public buses to travel around the city. However, in order to save you from troublesome traffic transfers and plans, you can also choose to book personalized tour packages with licensed private car and professional English-speaking guide services with us. Let us take care of every detail and you can focus more on the highlights in each destination.
Why Visit Hangzhou? Attractions & Highlights in Hangzhou
The history of Hangzhou can be traced back to more than 2,000 years in the Qin Dynasty, and the five dynasties of Wu and Yue and the Southern Song Dynasties all once set their capitals here. Known as "Heaven on Earth" since ancient times, Hangzhou boasts mountains, springs, lakes, bridges, pagodas and temples. The colors in the landscape also gradually diversified over time.
Along the West Lake, there is no absolute boundary between the city and the park. Lush trees and plant blends in with small shops. Everywhere is surrounded by the nature of green, but there is no sense of emptiness away from the city. That's exactly what makes the city attractive and special. Moreover, Hangzhou offers much more for you to taste: retreat your soul at Lingyin Temple, have a fantastic view of Qiantang River on the top of Six Harmonies Pagoda, stroll into Dragon Well Tea Plantation to see how tea is planted, picked and processed to become fragrant liquid in your teacup…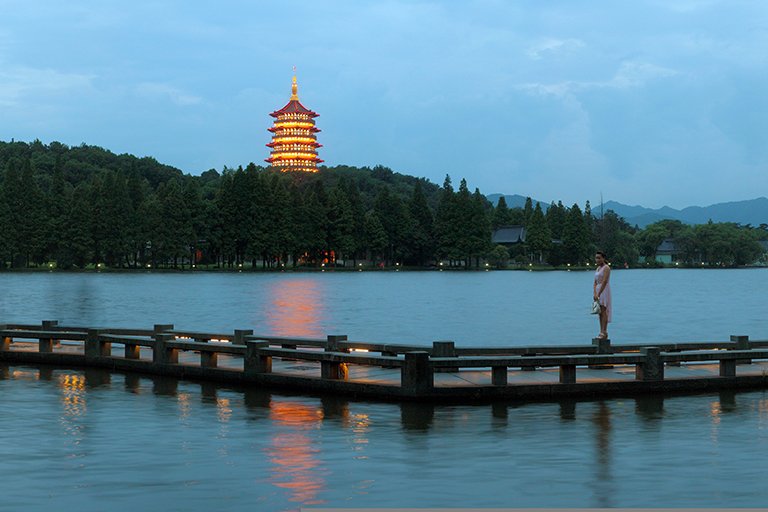 Hangzhou West Lake
Why Visit Beijing? Attractions & Highlights in Beijing
This large capital city in China tells a lot of the old culture and historical stories of this profound country. To experience the real charm of it, you are not to miss the Forbidden City to enjoy the grand quality of the past royal families, the Temple of Heaven to feel their respect to nature and heaven, the Great Walls to marvel at the effort and wisdom of ancient people, etc. After your savory of the high-end charm, have some leisure walk along the old Beijing Hutongs and taste some famous local snacks including Beijing Roast Duck, and watch Beijing Opera to get closer to life of local Beijing people.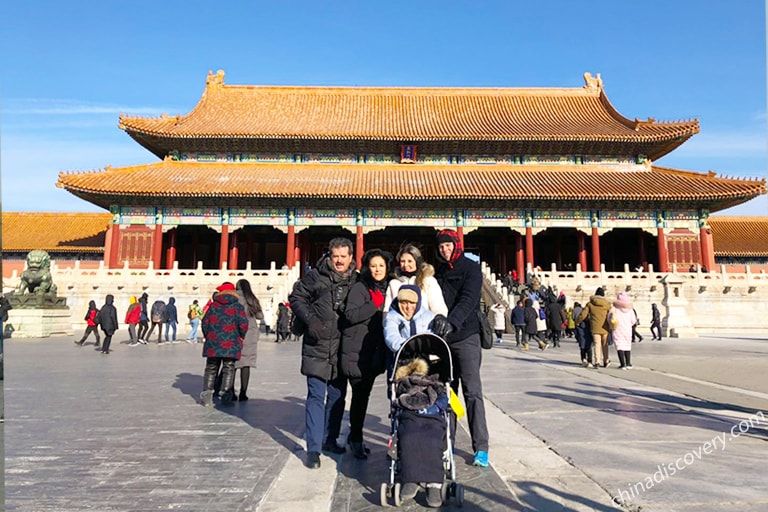 Forbidden City
How to Plan a Hangzhou Tour
Things to Do in Hangzhou: West Lake, Lingyin Temple, Longjing tea Plantation, Hefang Street, Xixi National Wetland Park, China National Tea Museum, China National Silk Museum…
How to Get to Hangzhou: International flights from Singapore (5 hrs.), Seoul (6.5 hrs.), etc., domestic flights from Guangzhou (2 hrs.), Beijing (2 hrs.), etc., or high speed trains from Shanghai (1~2 hrs.), Suzhou (1.5~3 hrs.), Huangshan (1.5~2 hrs.), etc.
Best Time to Visit Hangzhou: all year around
Usually, visitors spend 2 days around to enjoy a classic Hangzhou tour to visit the West Lake Scenic Area, including the amazing West Lake, Lingyin Temple, Longjing Tea Plantations, etc. If you want an in-depth Hangzhou tour, you can also pay another half day or so to visit Xixi National Wetland Park, one day around to Beijing-Hangzhou Grand Canal, or one day or so to Thousand Islands Lake, etc. Check all Hangzhou Tours >>
☛ 2 Days Essence of Hangzhou Tour
☛ 3 Days Classic Hangzhou Tour Plus Tea Plantation Exploration
Also, you can spend 1 day to take a side trip to the nearby water towns like Wuzhen and Xitang in Jiaxing, 2~3 days to Putuoshan - one of the four sacred Buddhist Mountains in China, or 1 day to the popular Nanxun Old Town in Huzhou. Check more about Zhejiang Tours >>
☛ 3 Days Best Hangzhou Tour with Wuzhen Water Town
Besides, compared with just travelling Hangzhou, most of the visitors prefer to travel the metropolis Shanghai, Suzhou Gardens and Hangzhou Lakes in One Go! Such an amazing tour will take 5~6 days.
☛ 3 Days Hangzhou & Suzhou Beauty Tour by High Speed Train
☛ 5 Days Shanghai Hangzhou Suzhou Highlights Tour
Some visitors also ride a high speed train to Huangshan to visit the world-famous Yellow Mountain. A Hangzhou Huangshan tour needs about 5 days around.
☛ 5 Days Yellow Mountain Tour from Hangzhou
Have your preferences? Please feel free to tell us your likes and let our professional travel consultants customize a personal tour for you!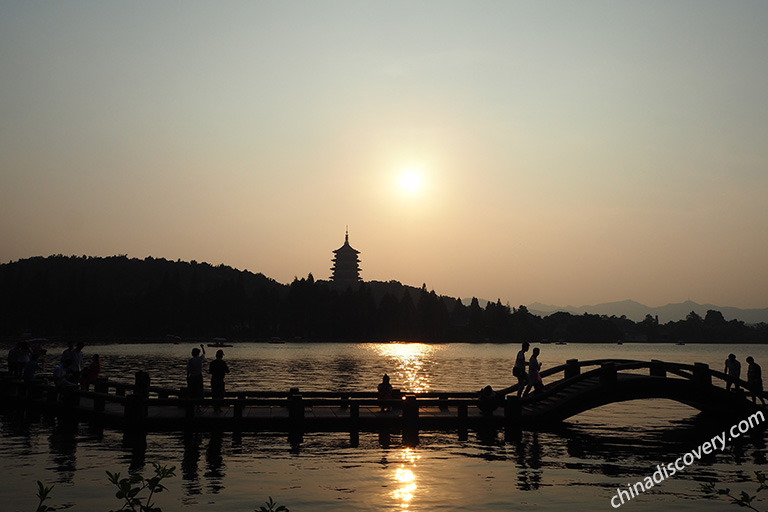 Hangzhou West Lake Summer Sightseeing
Our Customers visited Meijia Dock Longjing Tea Plantation, Hangzhou
Get Inspired by Real Travel Stories of Our Customers
Since 2012, we China Discovery have helped numerous customers to visit Hangzhou and surroundings. With our fully-inclusive private tour packages, all of our customers enjoyed their trips to the West Lake, Lingyin Temple, etc. Some of them kindly shared their precious photos and stories about their Hangzhou journey, just get inspired now.
"Impression Show is a must see when visiting Hangzhou…" - shared by Nguyen (Read her entire travel story: The Pursuit of Natural Beauty with the Beloved one - 14 Days Beautiful China Exploring Tour)
"This last night in Hangzhou led us to explore a different side of West Lake, vastly changing our erstwhile bland impression of the famed tourist site…" - shared by CS from Singapore (Read her entire travel story: Delightful Journey to Poetic Jiangnan Area)
Besides the wonderful travel stories, many customers who visited Hangzhou with China Discovery also send us their first-hand feedbacks about their trip, feel free to read the Hangzhou Reviews and learn what they say about their experience. If you want to start your Hangzhou tour now, don't hesitate to contact us.
Our Customers visited the West Lake, Hangzhou (Check more Customers Hangzhou Travel Photos)