Normal Trains in China: Types, Speed, Features & Recommended Routes
According to the development plan for railway construction released by China's National Development and Reform Commission (NDRC), total mileage of China rail is expected to reach 150,000 kilometers and among them 120,000 kilometers belonging to regular rail by 2020. Though high speed trains are becoming more and more important and served as the first option in people's transport, normal trains are still playing a crucial role in passengers' rail transport in China.
Normal train (Chinese: 普速列车), or called regular train, is the conventional train in China usually with a speed at and below 160km/h (99mph). After the year of 2014, all the normal trains are colored in "GREEN", so it also can be called "green train".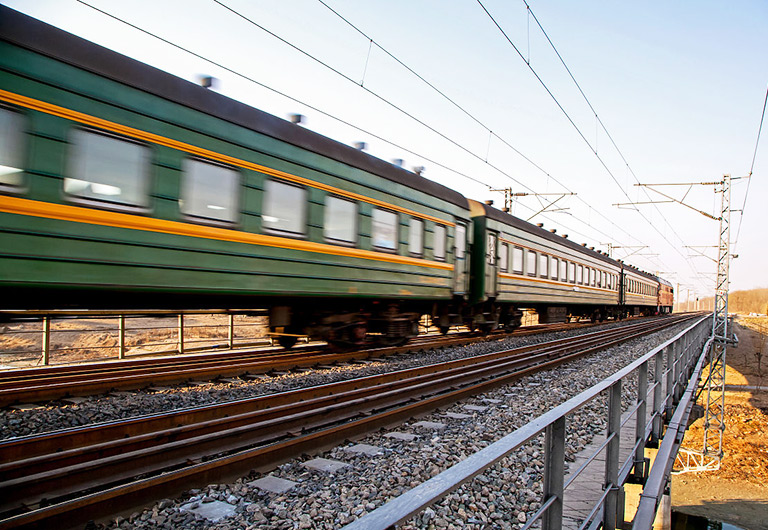 Regular Train (Green Train) in China
As you know, there are 32 of China's 34 provinces and regions linking by high speed trains, except Tibet Autonomous Region and Ningxia Hui Autonomous Region. That to say, if you want to travel to Tibet by train, normal train from Beijing, Chengdu, Xian or Lanzhou will be your best choice at present. Zhangjiajie, the surreal Avatar world, has only normal trains well linked with Yichang and Changsha, etc. Taking normal trains is still a small part of your China trip experience, so let's know them further!
Normal Train Types & Brief Introduction
Type
Chinese
Top Speed
Introduction & Features
Z - Non-Stop Express
"Zhida", 直达
160km/h
(99mph)
Run directly to destinations non-stop for overnight train or several stops at large stations.
T - Express
"Tekuai", 特快
140 km/h
(87mph)
Have a limited number of stops along their routes, only in major cities.
K - Fast
"Kuaisu", 快速
120 km/h
(75mph)
This series of trains stop at more stations than T-series, usually at middle and large stations.
General Fast Train
"Pukuai", 普通旅客快车
120 km/h
(75mph)
The slower passenger train stops at almost every station along the way and its ticket price is cheap. Route numbers are always four digits starting with 6, 7, or 8
General Train
"Puke", 普通旅客列车
100 km/h
(62mph)
This is the slowest passenger train with as many stops as possible. The ticket price is low. Route numbers are always four digits starting with 1, 2, 4 or 5.
L - Temporary
"Linshi", 临时
100 km/h
(62mph)
They are not listed in the official train schedule. Many of these trains only operate at peak passenger travel season, such as spring festival travel season, October National Holiday, summer holiday, etc.
Y - Temporary Tourist Train
"Linshilüyou", 临时旅游
100 km/h
(62mph)
Operate for tourism between the historical sites and middle/large cities. It stops less stations and train is comparatively superior.
S - Suburban Commuter Rail
"Shijiao", 市郊
100 km/h
(62mph)
Used for commuting between the city center and the suburban area in some large cities.
Steam Train
蒸汽火车
20km/h
(12.4mph)
It is the steam engine train. Jiayang steam train in Leshan Sichuan is a kind of this train which is recommended to take in beautiful spring.
Advantages of Taking China Regular Trains
Wide Coverage & Access to Most Destinations in China
China railway has a very wide coverage with a mileage of 150,000 kilometers by 2020 and almost every city/town with a population of 0.2 million will be linked by train. If you travel in China, you can take trains to go any destinations as you like. Besides the awesome high speed train experience in China, many travelers would choose to take the normal train go to Tibet, Zhangjiajie and within Yunnan.
Quite Low Price
The ticket prices of normal trains are very low. The hard seat is almost 70% cheaper than the second class seat of a high speed train. And the soft sleeper is almost 75% cheaper than the business class seat of a high speed train. It saves a lot! Taking normal train to travel in China is suitable for the destinations without high speed trains as well as travelers who are in budget.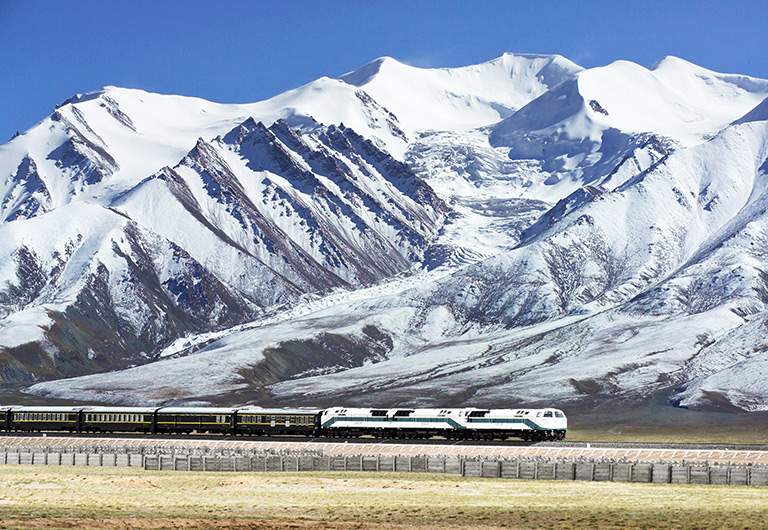 Qinghai Tibet Train with Gorgeous Nyenchen Tanglha Mountains View
Disadvantages of Taking China Regular Trains
Slow Speed Lower than 160km/h
The top speed of a normal train is 160km/h and many trains run slower usually during 120-140km/h. It stops at many stations in middle and large cities. It is time-consuming which would cause fatigue of the body.
Noisy Atmosphere & Common Facilities
Different kinds of passengers all are in the normal trains and the carriage environment is comparatively crowded, noisy and smelly. The facilities are very basic - not so in intellectualized and user-friendly. Try to avoid taking normal trains during Chinese Spring Festival, October National Holiday as well as other important holidays of China. During these periods, it would be very crowded beyond your imagination.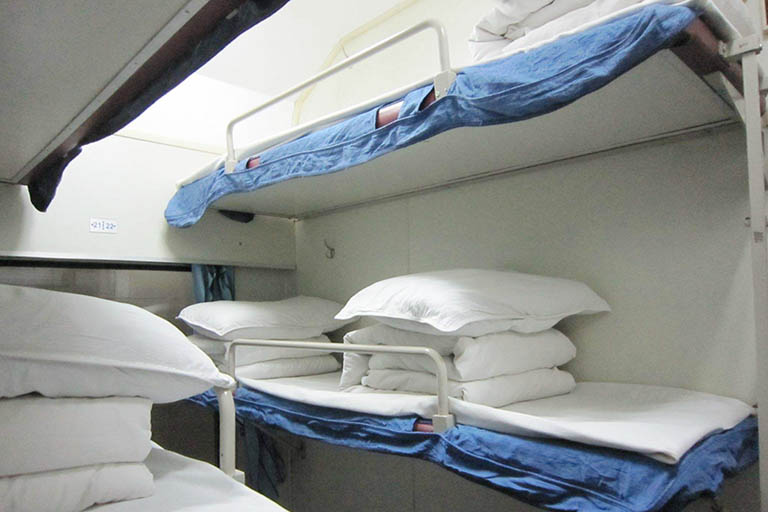 Hard Sleeper of China Normal Train
The Main Differences between Normal Train and High Speed Train
Experiencing high speed train is the must-do activity for your China tour while taking a normal train is the alternative option. Check the difference between normal trains and bullet trains in China and you will get to know "why taking high speed train instead of normal train".
1. Huge Speed Difference:160km/h vs. 400km/h
The highest speed of normal trains would not exceed 160km/h (99mph) while the top speed of bullet train could reach up to 400km/h like Fuxing trains. That's to say, the speed of bullet train is two to three times faster than normal trains. Normal trains stop as many stops as possible while high speed trains stop a few stations. Your train travel time will be shortened hugely if taking the high speed train. For example, travelers who travel from Beijing to Chengdu, it takes about 8-10 hours by G train and 21-30 hours by K or Z train. Traveling in fast speed, it would save a lot of time on the road that you can spend longer in the tourist spots for in-depth sightseeing.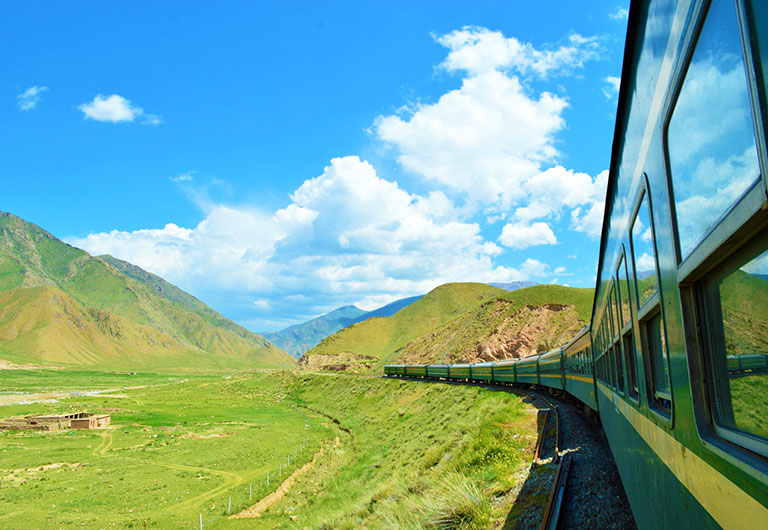 Slower Pace to Enjoy Beautiful Scenery with Regular Trains
2. Seat Classes & Price Difference: More Comfortable on High Speed Train
Normal Trains:
| Seat Types | Seats | Features |
| --- | --- | --- |
| Hard Seats | 2+3 seats in a row | crowded, noisy |
| Hard Sleepers | 2 upper, 2 middle, 2 lower sleepers | open compartment, less crowded |
| Soft Sleepers | 2 lower berths and 2 upper berths in each cabin | Each compartment is a single cabin with a private door facing the aisle |
| Standing Tickets | no seats | stand in hard seats carriages uncomfortably |
High Speed Train:
| Seat Types | Seats | Features |
| --- | --- | --- |
| Second Class Seats | 2+3 seats in a row | not crowded, but passenger may talk loudly |
| First Class Seats | 2+2 seats in a row | quiet, comfortable, spacious |
| Business Class Seat | 1+1 or 1+2 Seats in a row | highest level of comfort, superior service all the journey |
| Soft Sleeper | 2 or 4 in a cabin | Only overnight D trains equipped, very comfortable |
Note: 1. In some circumstance, the hard seat is almost 70% cheaper than the second class seat of a high speed train. And the soft sleeper is almost 75% cheaper than the business class seat of a high speed train. 2. If you take normal trains, you'd better choose hard sleeper or soft sleeper. 3. If you take high speed trains, it is recommended to take first class seats to ensure yourselves with great comfort.
3. Facilities: Basic Equipment VS Advanced Facilities
The facilities on normal trains are very basic - luggage rack, dining car, food trolley, air-condition, toilets, washbasin, drinking water, electricity charging sockets, TV, smoking area. No Wi-Fi and internet access on normal trains.
While, travelers can enjoy the advanced facilities on a high speed train - normal luggage rack, middle and large luggage lockers, electricity charging sockets on your seats, dining car, food trolley, drinking water, western toilets and squat toilets, baby care room, barrier-free restroom, washbasin, TV screen, newspaper and magazine, blinder, blanket, headset and more. Wi-Fi is available and smoking is not allowed on high speed train!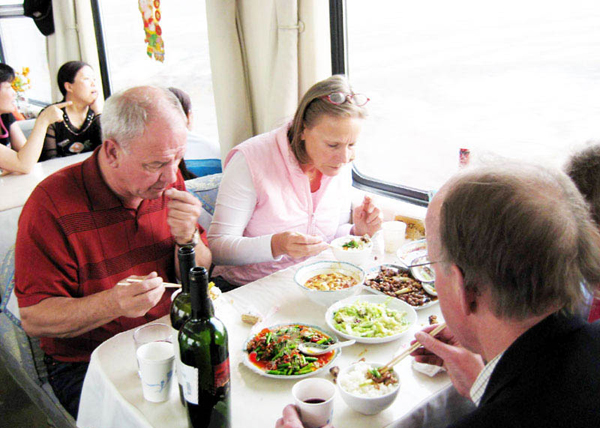 Enjoy Meals in Dining Car of Regular Train
Highly Recommended Routes to Experience Normal Trains
No every destination in China is connected by high speed trains at present, like Lhasa, Zhangjiajie, Dali, Lijiang and more. The following are the recommended routes mostly chosen by our travelers taking normal trains with beautiful scenery along the way.
Route
Distance
Duration
Frequency
Price
Beijing - Lhasa
3757km
40h10'/40h20'
daily
hard seat: ¥360
hard sleeper: ¥763
soft sleeper: ¥1186
Xian - Lhasa
2864km
30h34'/31h01'
daily
hard seat: ¥293.5
hard sleeper: ¥706
soft sleeper: ¥1097.5
Chengdu - Lhasa
3360km
36h18'
Every other day
hard seat: ¥302.5
hard sleeper: ¥663.5
soft sleeper: ¥1034.5
Xining - Lhasa
1972km
20h55'
Every other day
hard seat: ¥224
hard sleeper: ¥521
soft sleeper: ¥808
Yichang - Zhangjiajie
290km
5h
2 trains in a day
hard seat: ¥43.5
hard sleeper: ¥97.5
soft sleeper: ¥141.5
Zhangjiajie - Changsha
396km
around 4.5~5.5 hours
7 trains in a day
hard seat: ¥54.5
hard sleeper: ¥108.5
soft sleeper: ¥161.5
Kunming - Dali
359km
around 6~7.5 hours
9 trains in a day
hard seat: ¥64
hard sleeper: ¥105.5
soft sleeper: ¥155.5
Kunming - Lijiang
517km
around 8~10 hours
8 trains in a day
hard seat: ¥152
hard sleeper: ¥226
soft sleeper: ¥669
( Note: If you are interested in the above route for your China travel or other routes not listed in the table, please feel free to contact our professional travel consultants to customize a tour as well as book the tickets for you.)
Qinghai - Tibet Railway: World's Highest and Longest Plateau Railroad
Qinghai Tibet railway, reputed as "railway to roof of the world", is 1956-kilometer-long starting from Xining city and ending in Lhasa. It is the world's highest and longest plateau railroad. About 550 kilometers of the railway tracks run on frozen earth, the longest in any of the world's plateau railways. Witnessing how the highest railway in the world traversing through the harsh and wild Qinghai Tibet Plateau is not the only highlight of a Qinghai Tibet Railway trip. You will also enjoy the unique charming scenery along the railway - Qinghai Lake, Qarhan Salt Lake, Mysterious Kunlun Mountains, Wild Hohxil Nature Reserve, Tibetan antelope, Tsonag Lake, Changtang Grassland, Yangpachen, etc. Travelers can enter Tibet from Beijing, Xian, Chengdu, Shanghai, Xining and Lanzhou with trains to Lhasa.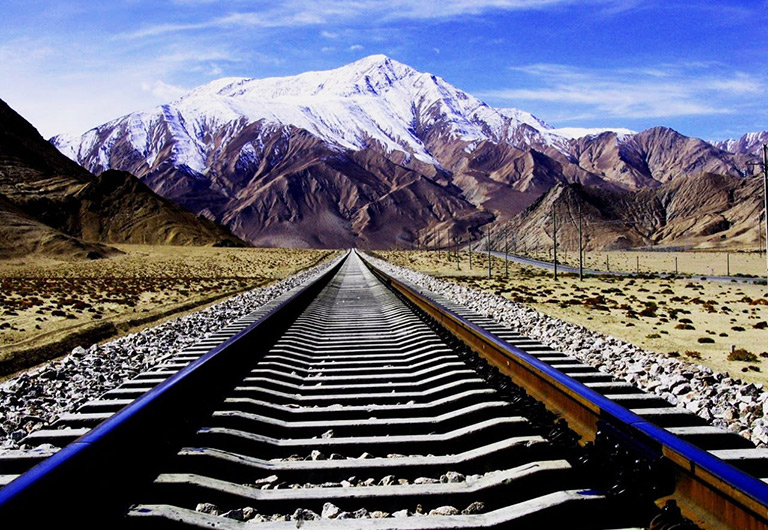 Qinghai Tibet Railway
Yichang - Zhangjiajie Railway: Entering into Avatar World at Leisure Pace
Yichang and Zhangjiajie is well linked by K train with 5 hours. Travelers who take this train will do Yangtze River cruise starting or ending in Yichang. If you take a downstream cruise, you will go from Chongqing and disembark in Yichang. Train to Zhangjiajie (13:04-18:04) is suitable after Three Gorges Dam sightseeing. If you take an upstream cruise, you should first explore Zhangjiajie and with train to Yichang (09:03-14:15) for embarkation. This route will be quite relaxing, interesting and memorable.
Avatar Hallelujah Mountain in Zhangjiajie
If you have more ideas to take normal trains to explore vast China, please feel free to tell us your likes and we are here ready to offer you some useful suggestions, customize a satisfactory tour as well as book the train tickets for you!
Other Routes to Experience D High Speed Trains
As high speed train travel are becoming much popular and recommended by large portion of visitors in China, here we also list some top high speed train routes chosen by most people during their China tour. See the routes at below and pick one to experience the great advantages of travelling by high speed train. Also, you could check all high speed train routes to select which section to experience.
Extension Readings of Bullet Train Types & Seats
More Practical High Speed Train Travel Guide Articles
Recommended Tours
Top 3 tours chosen by most customers to explore in the best way. Check the detailed itinerary, or tailor your own trip now with us.
8 Days Tibet Train Tour from Beijing

Beijing / Lhasa
13 Days China Landscape Tour including Zhangjiajie and Guilin

Beijing / Xian / Zhangjiajie / Guilin / Shanghai
5 Days Kunming Lijiang High Speed Train Tour

Kunming / Lijiang
Start planning your tailor-made holiday to China by contacting one of our specialists. Once inquired, you'll get a response within 0.5~23.5 hours.
Customize a Trip
Have a question? Get answers from our travel experts or guests
Your Question:

Your Name:

Your Email: