Major Airports in China
China is served both by numerous major international flights to most countries of the world and a host of domestic regional airlines. At present, there are more than 200 airports in China that travelers can take flight to many cities of China, including Beijing, Shanghai, Chengdu, Xian, Guilin, Lhasa, Chongqing, Kunming, Lijiang, Shangri-La, Hangzhou, Huangshan, Shenzhen, Xiamen, Wuhan, Urumqi, Kashgar, Guiyang, Hohhot, Harbin, etc.
Among all the China cities, air traffic within mainland China is often connected through Beijing, Shanghai or Guangzhou. Flights between mainland China and Hong Kong (Hong Kong International Airport) and Macau (Macau International Airport) are considered as International.
The following are the major airports in China frequently used by most travelers. Please check the detailed airport information and know how to get to your destinations.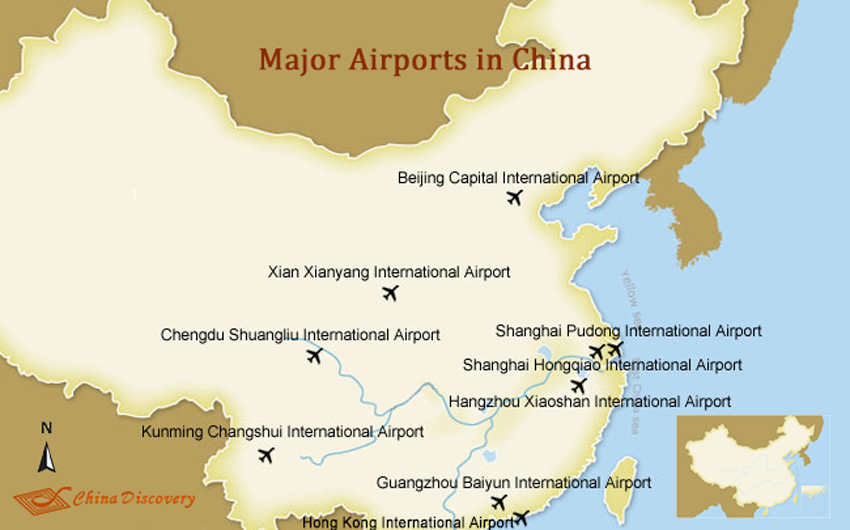 Major Airports in China