How to Plan a Beijing Shanghai Tour 2023/2024
With frequent international flights, Beijing and Shanghai are two of the largest and most popular most popular cities to start a China tour. The two cities themselves are also top tourist destinations rich in tourism resources and well-linked with other Chinese cities. Travelers usually visit Beijing and Shanghai together to explore ancient and modern China in a single trip. In Beijing, you can hike on the Great Wall, see fancy Forbidden City and in Shanghai, you can enjoy the perfect blend of the West and East and marvel at the skyline opposite the Bund.
If you are planning a Beijing Shanghai tour and don't know where to start, this article provides you the most useful Beijing Shanghai trip planning guide, including when to go, where to visit & stay, how to transfer, how long to stay, etc.
Best Time to Go
Beijing and Shanghai can be visited throughout the year. Different season will show you different Beijing and Shanghai. Each season has its own unique charm, and the cityscape will be decorated by seasonal natural scenery. To make you enjoy the most comfortable weather and the most beautiful sights, months of Spring (March to May) and Autumn (September to November) are the best times to visit Beijing and Shanghai. Summer and winter is too hot or too cold. Check detailed weather, temperature and dressing guide of Beijing and Shanghai below.
▶ Best Time to Visit Beijing
Warm spring brings colorful flower blossom in Beijing, but in early period, it will be windy and dusty. Thick coat and mask are needed. When in May, temperature rises to warm enough to wear thin clothes. The most recommended time to visit Beijing is during Autumn, for the weather is pleasant, air quality is the best and autumn scenery is very charming. You can take a Great Wall hiking tour, visit major attractions conveniently. Better avoid the crowds in National Holiday (first week of October). Summer is hot and coincides with the student's summer holiday and winter is freezing cold and windy. Learn more about Beijing Weather & Seasons - Best Time to Visit Beijing >>
▶ Best Time to Visit Shanghai
Shanghai belongs to a subtropical monsoon climate with four distinct seasons. Spring and autumn are also the golden time to visit Shanghai. When spring comes, you can view beautiful flowers and natural scenery and enjoy moderate temperature and outdoor activities. Summer is too hot and rainy. Autumn is cool and suitable for getting around. Though Shanghai seldom snows, winter remains very cold from December to February next year. Learn more about Shanghai Weather & Seasons - Best Time to Visit Shanghai >>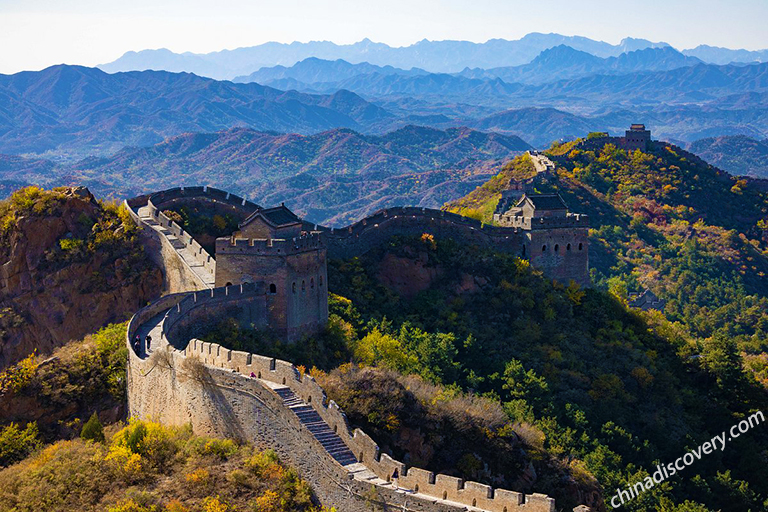 Beijing's Great Wall in Autumn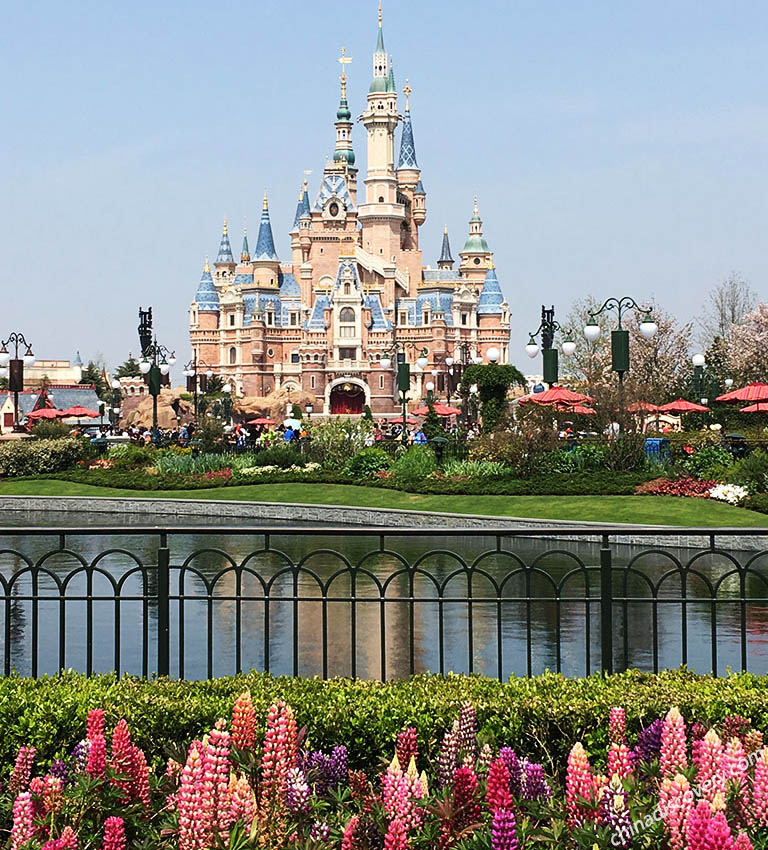 Shanghai Disney Resort in Spring
Decide Your Travel Length
Beijing and Shanghai both have lots of wonderful places worthy of your exploration. To get the best highlights in each city through a well-organized itinerary, you need at least 6 days to complete a Beijing Shanghai tour, including the transfer time. If you want to spend more time on your favorite site, or want to savor the cities further, you can plan a longer Beijing Shanghai trip as you want.
▶ How Many Days for Beijing
A Beijing essential trip of 2 to 3 full days is the most classic and popular schedule, which includes Great Wall hiking and major landmarks visiting, like the Forbidden City, Temple of Heaven, Summer Palace and Beijing Hutongs, etc. (Beijing Trip Planner >>)
▶ How Many Days for Shanghai
Your Shanghai tour can be flexibly arranged on your holiday time and personal interests. Usually, 1 to 2 days is enough covering the most popular sites of Shanghai, such as the Bund, Yu Garden, Tianzifang, Shanghai Museum, iconic Lujiazui skyscrapers (Shanghai Oriental Pearl Tower, Shanghai Tower, World Financial Center...). You can also use one more day to enjoy fun in Shanghai Disney Resort, or explore Zhujiajiao Water Town.
Below are carefully selected Beijing Shanghai tour packages for you, which include the top must-sees and best local experiences. You can contact our travel consultant to tailor-make your tour according to your personal interests and time.
Most Recommended Beijing Shanghai Tours:
☛ 6 Days Beijing Shanghai Tour by High Speed Train
☛ 6 Days Beijing Shanghai Highlights Tour (by Flight)
☛ 6 Days Shanghai Beijing Tour by Flight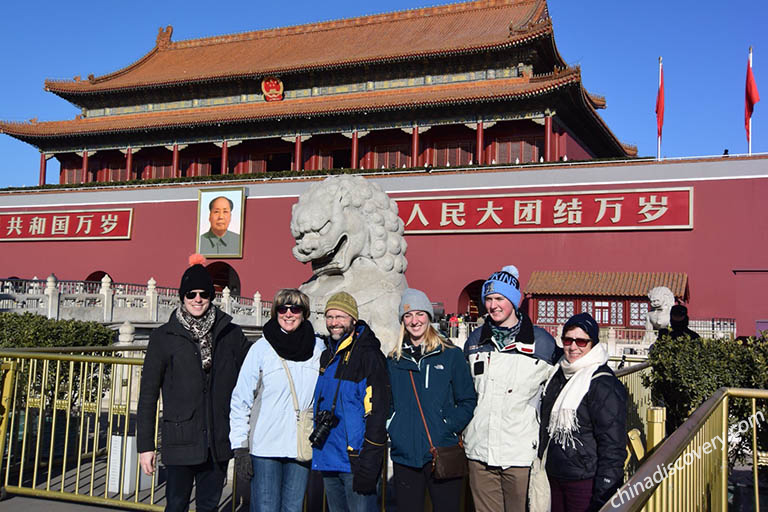 Family Tour at Tiananmen Square in Beijing
Paul & His Wide Visited the Bund in Shanghai
How to Travel: Beijing-Shanghai or Shanghai-Beijing?
Beijing is the Capital City of China, while Shanghai is a global financial center and a transport hub. Thus, both Beijing and Shanghai provide abundant international and domestic flights. It's very convenient to arrive or leave China, or fly to other Chinese cities from Beijing and Shanghai. So you may think about your location, flight time & frequency to China and for your next destination to decide which city to arrive in.
Beijing Shanghai Location Map (click to enlarge)
Choices of Transportation
The flight distance between Beijing and Shanghai is about 1,100 km (683.5 mi) while the driving distance is around 1,200 km (745.6 mi). There are direct flights and trains, high speed bullet trains and normal trains included available for travel between the two cities.
▶Useful Links: Get from Beijing to Shanghai | Get from Shanghai to Beijing
▶ By Flight (More Time-efficient)
Every day, there are more than 60 non-strop flights flying between Beijing Capital International Airport (PEK) & Daxing International Airport (PKX) and Shanghai Hongqiao International Airport (SHA) and Pudong International Airport (PVG). The air travel is less than 2.5 hours. If you're a time-tight traveler, or with large baggage, it's recommended to fly from Beijing to Shanghai or in the opposite direction. Check real-time Beijing Shanghai Flight Schedule >>
▶ By High Speed Train (Popular and Convenient)
Taking a high speed train within half a day is also a popular way to travel between Beijing and Shanghai. There are more than 40 pairs of high speed bullet trains available each day and one-way trip needs 4.5 ~ 6 hours. You can experience China's modern and fashionable train journey by a clean, comfortable, advanced and punctual, speedy Fuxing Train. The highest speed is 350 km/h. And, overnight bullet trains with more than 10 hours' ride is provided as well.
▶Useful Links: Beijing to Shanghai High Speed Bullet Train Schedule | Shanghai to Beijing High Speed Bullet Train Schedule
▶ By Normal Train (The Slowest Way)
There are a few normal speed overnight trains, but the journey is over 15 hours long.
Popular Beijing Shanghai Tours by Flight:
☛ 6 Days Beijing Shanghai Highlights Tour (by Flight)
☛ 6 Days Shanghai Beijing In-depth Tour
Popular Beijing Shanghai Tour by Train: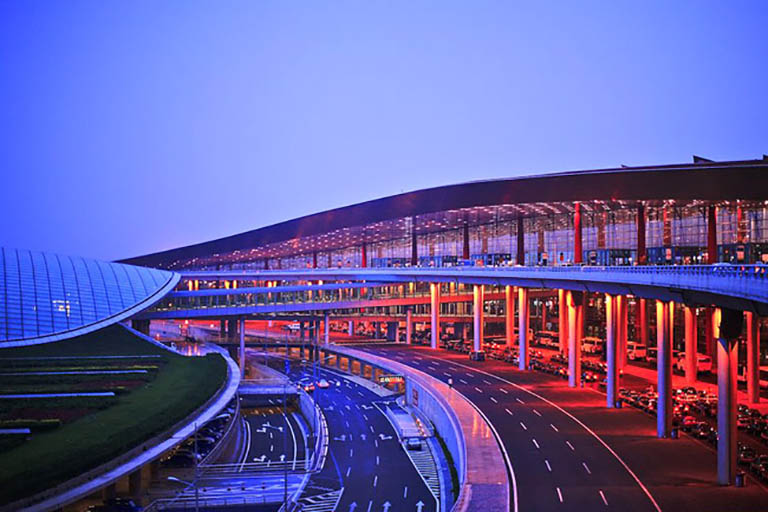 Beijing Capital International Airport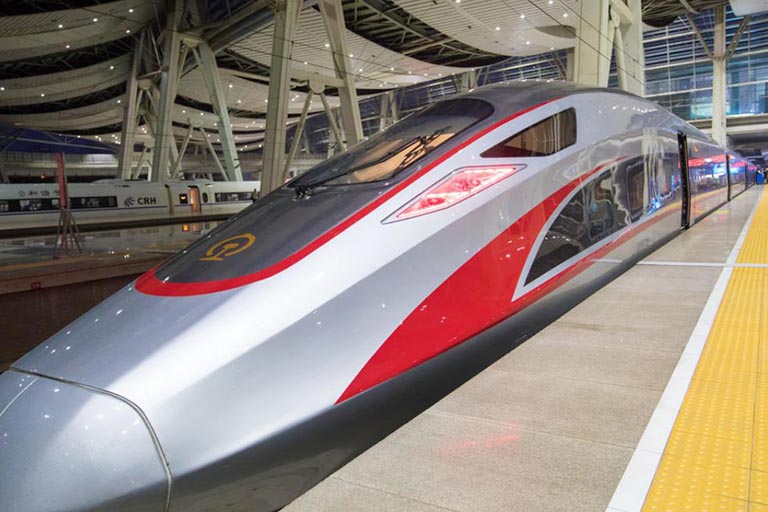 Beijing to Shanghai High Speed Bullet Train (Fuxing Train)
Shanghai Hongqiao Railway Station - High Speed Train Station in Shanghai
Choose Accommodations in Beijing & Shanghai
Once you determine your travel length, route and transportation, it's important to book your hotel in advance. Both Beijing and Shanghai offer large selections of hotels from international luxury brands to budget local hotels and hostels, guesthouses. You could choose hotels according to your budget and preference. Downtown is the best accommodation area for it has the best location & transport, sightseeing attractions, many dining and shopping choices and various kinds of hotels. Staying near a major attraction is also a common option.
▶ Where to Stay in Beijing
The most popular place to stay in Beijing is Wangfujing Area in the city center, close to Tian'anmen Square and Forbidden City. Many 5-star deluxe hotels can be found here. Hutong area in the north of Forbidden City is another hot region to stay, for it provides featured hotels with local traditional courtyard styles. Depending on you schedule, you may also lodge in hotels near the airports and train stations in Beijing. Please note that, though you may have a Great Wall Hiking Tour next morning, it's also advised to stay in downtown. Check more recommended Beijing Hotels >>
▶ Where to Stay in Shanghai
There are different accommodation area and hotels to fit for different needs. Central Shanghai is always the first choice, especial hotels near the Bund by the Huangpu River. Moreover, you can choose to stay near attractions like Yu Garden, People's Square, Nanjing Road, Xintiandi and Former French Concession. There are themed hotels for Shanghai Disney Resort tourists inside the park. If your layover in Shanghai to short, a hotel near the airport could be a nice choice. If you plan to catch an early train or get to Shanghai late by train, you can easily find hotels near the train station. Check more recommended Shanghai Hotels >>
Hilton Beijing Wangfujing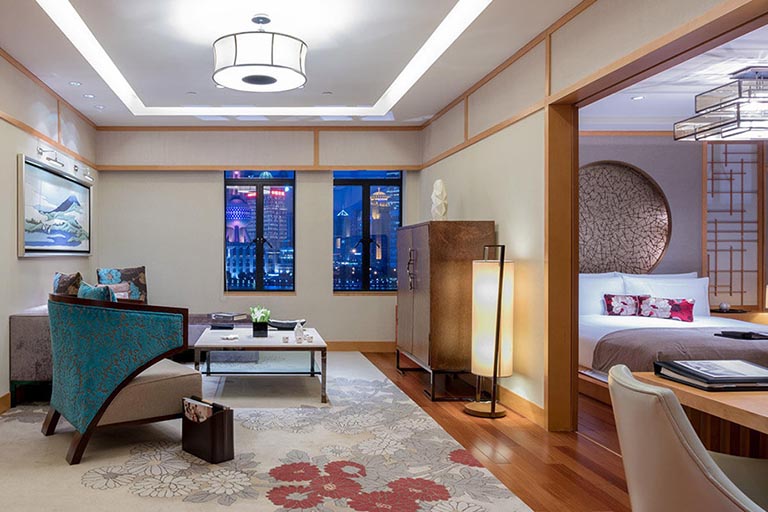 Fairmont Peace Hotel in the Bund, Shanghai
Explore Highlights in Beijing & Shanghai
With completely different history of development and city charms, Beijing in North China and Shanghai in East China possesses great tourist attractions respectively.
▶ Top Things to Do in Beijing
As a time-honored ancient capital of a long history, Beijing is most known for the Great Walls and massive imperial cultural and historical sites, such as Forbidden City, Temple of Heaven, Summer Palace, etc. Distinctive Beijing Hutongs are prevalent for exploring authentic local life. Get more wonderful tourist attractions in Beijing >>
▶ Top Things to Do in Shanghai
Shanghai is a young metropolis mainly featuring perfect blends of the West and East, the old and the new. Skyline in Lujiazui and busy Nanjing Road is the top places to feel its modern vitality. Yu Garden is a hot historical site to trace back to old Shanghai. Western-style architectures along the Bund and Former French Concession show you the most impressive contrast with local residential buildings. Family travelers can spend a joyful day in Disneyland. Zhujiajiao Water Town in suburb Shanghai presents you a peaceful ancient town away from urban rhythm. Find more top places to visit in Shanghai >>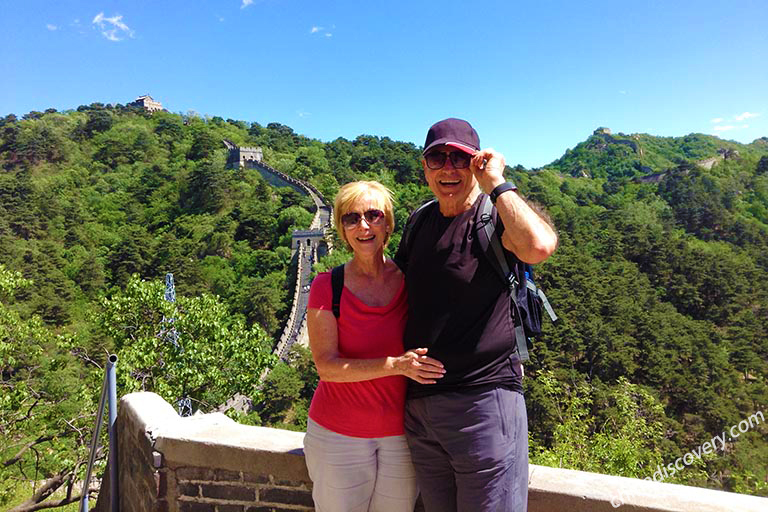 Hike Great Wall in Beijing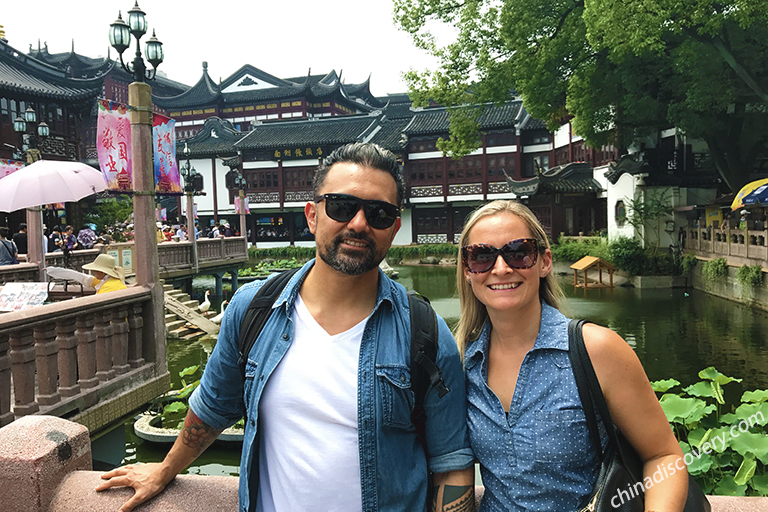 Visit Yu Garden in Shanghai
Extended Destinations with Beijing & Shanghai
As a land full of cultural & historical treasure and natural wonders, China definitely deserves more of your time and energy for discovery. In the Northern China, you may travel other destinations with Beijing, such as Mount Tai, Qufu (Hometown of Confucius), beautiful Qingdao... in Shandong. Around Central China, Xian, Mount Wutai, Datong, Pingyao in Shanxi Province, and Luoyang, Shaolin Temple in Henan Province are well-liked detour destinations.
Related Tour Packages:
☛ 8 Days Best of China Tour (Beijing/Xian/Shanghai)
☛ 8 Days Beijing Shanghai Tour with Confucianism Exploration & Mount Tai Hiking
☛ 11 Days Golden Triangle Tour with Shanxi Highlights
☛ 11 Days Essence of China Culture Tour by High Speed Trains
Shanghai is a hot transfer center to surrounding destinations, such as the "Venice of the Orient" - Suzhou, "Paradise on Earth" - Hangzhou, one of China's mos beautiful mountain - Huangshan Mountain, one of China's four most sacred Buddhist mountains - Mount Jiuhua, etc. If time allows, you may enjoy Chengdu, Guilin, Zhangjiajie, Yunnan, Tibet, Yangtze River Cruise and more stunning destinations. You only need to contact us, tell us your holiday plan. We can customize a private Beijing Shanghai holiday with more destinations for you!
Popular China Tour Packages with Beijing & Shanghai:
☛ 10 Days Classic China First Touch Tour from Beijing
☛ 10 Days Classic China First Touch Tour from Beijing
☛ 7 Days Shanghai Suzhou Beijing Contrast Tour by High Speed Train
☛ 10 Days Golden Triangle Tour with Panda Fun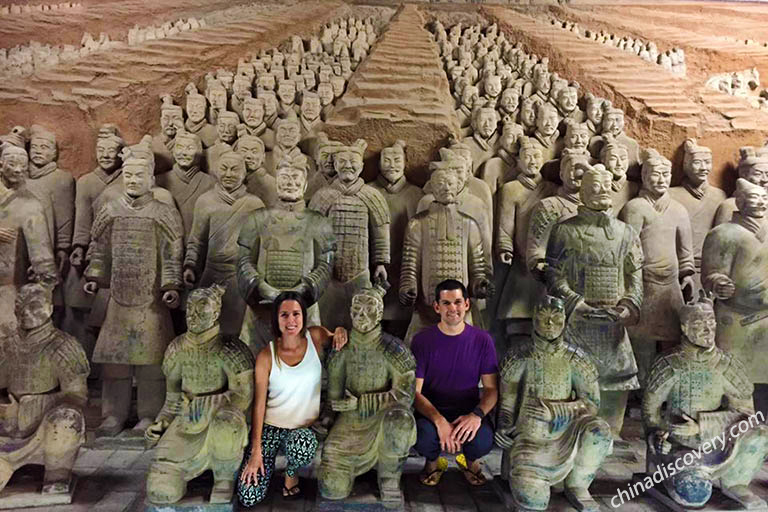 Terracotta Warriors Tour in Xian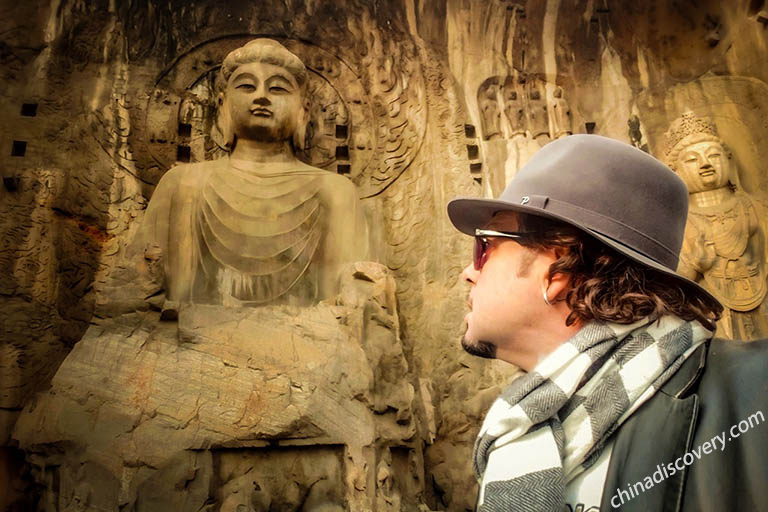 Luoyang Longmen Grottoes Tour
Travel Beijing & Shanghai with China Discovery
As a leading travel agency in China which dedicates to offering high-quality China tours, China Discovery has helped thousands of travelers enjoy their trips to Shanghai, Beijing, Xian, etc., in China. Travelling with us, you can enjoy a well-organized itinerary and worry-free transfer service, and our assistance of Chinese Visa application, knowledgeable tour guide, safe & licensed private vehicle, satisfactory accommodation and dining and so on. One-to-one consultant is specially provided to meet all your requirements. You are free to choose from our most popular Beijing Shanghai tour packages or contact us to design a memorable holiday on your own!
Tailor-made Group Tour to Mutianyu Great Wall, Beijing
Recommended Beijing Shanghai Tours
Top 3 Beijing Shanghai tours chosen by most customers to explore Beijing Shanghai in the best way. Check the detailed itinerary, or tailor your own trip now with us.
8 Days Best of China Tour (Flight/Bullet Train Covered)

Beijing / Xian / Shanghai
8 Days China Golden-triangle Destinations Tour

Shanghai / Xian / Beijing
6 Days Beijing Shanghai Tour by High Speed Train

Beijing / Shanghai
Start planning your tailor-made holiday to China by contacting one of our specialists. Once inquired, you'll get a response within 0.5~23.5 hours.
Customize a Trip
Have a question? Get answers from our travel experts or guests
Your Question:

Your Name:

Your Email: