Dear Jack,
Good morning from Riyadh!
Hamad and I are now back on Riyadh after an incredible month--long trip to Nepal, Tibet and Bhutan.
With the sole exception of our experience with your agent on Kathmandu on the day of our arrival, everything was excellent and perfectly organized.
Our guide in Tibet, Tenzin, was a goldmine of information as well as a very kind individual and Puchung, our driver, was always punctual and polite, as well as a very safe driver.
In Bhutan, our guide, Jigme, was always read to answer our questions and did his utmost to ensure that we had a wonderful experience in Bhutan. Domche, our driver in Bhutan, was a master at navigating the tortuous roads of central Bhutan, where ongoing road-widening and wet conditions made driving difficult.
We thoroughly recommend all the hotels we stayed in, with the exception of the Nyingtri International where no one spoke one word of English.
Finally, we wish to express our sincere thanks and appreciation of the unceasing efforts that you undertook to design the perfect Himalayan adventure from the moment we contacted you 6 months before our trip began until we completed it.
Thank you also for the gift of scarves! We both liked them very much.
We heartily recommend Tibet Discovery (China Discovery)to anyone wanting to enjoy the perfect trip to Tibet, Nepal and Bhutan.
Sincerely,
Richard and Hamad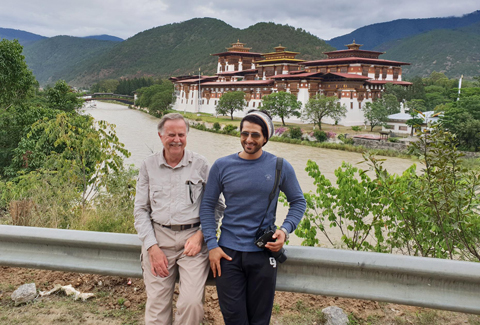 The scenery in Punakha (Bhutan) is very beautiful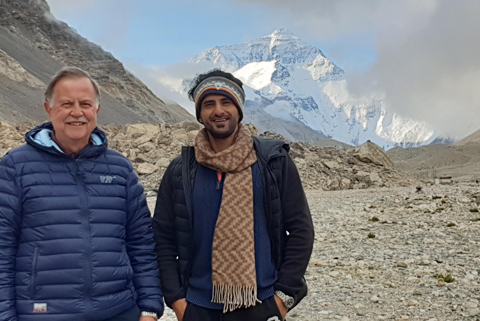 We had a wonderful sightseeing of Mount Everest