Hi Wonder,
Check the answers to your questions:
1. Is your travel consultant of our company fast enough to answer your E-mail and patient enough to answer your questions? – Yes. Very prompt indeed.
2. How do you comment your tour arrangements? – Excellent with one exception.
The D312 overnight train has recently been replaced with newer carriages. This means that there are no longer Soft Sleeper compartments. This meant that we had Hard Sleeper berths which were very uncomfortable. Also the rail tracks are not always of good quality resulting in a very bumpy and noisy ride between 2:30am and 3:30am. However we fully appreciate that this was totally beyond your control. On the positive side, we greatly appreciated being right at the back of the train with one empty berth so that we were not disturbed unduly by other passengers.
The G25 high speed train, on the other hand was very comfortable and we very much appreciated being right at the front of the carriage so were in a good location.
The domestic flight HU7841 was also good as was our seating allocation.
All three hotels were first class and very conveniently located.
The tour guides and drivers were also very good, looked after us very well and we greatly appreciated the information given to us by Kai and Darcy. The historical information that Kai gave us in Beijing made our entire visit to China much more interesting and enjoyable. Mr Wang is an excellent driver.
3. Are you willing to recommend our service to your people who also have an interest to visit China? – Yes. Definitely.
4. Your general opinion on us? – If we return to China, we would definitely choose to arrange it with China Discovery.
5. Do you have any suggestions on improving our services? – The China Tea Ceremony was more of a tea tasting so was a bit disappointing. The other visits were great. Apart from that we can't think of anything else.
6. Can we use your comments of our service, the photos or other images that you took on the tour for our websites, brochures, marketing and publicity? If yes, could you please send us some of your photos by E-mail? – Yes. You may.
We sometimes have requests from potential customers who would like to inquire from or our ex-customers.
May they contact you for advices? – Certainly.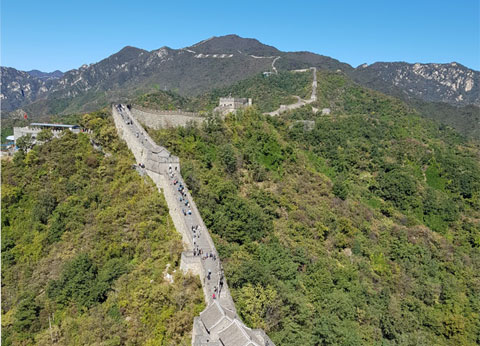 Great Scenery of Great Wall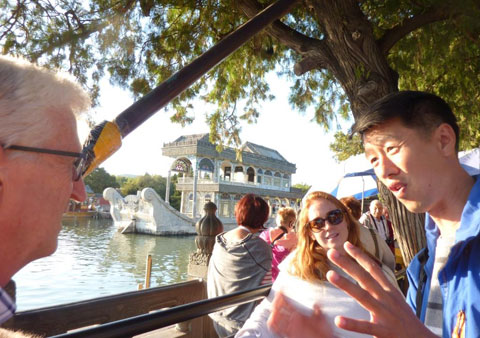 A Happy Trip in Summer Palace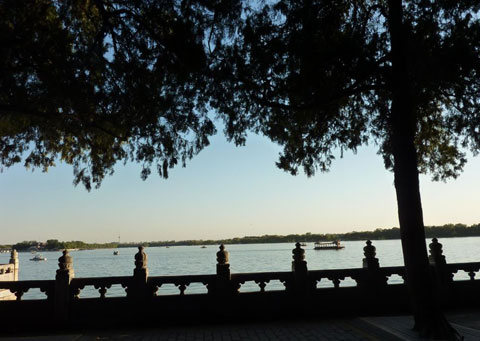 Poetic View of Summer Palace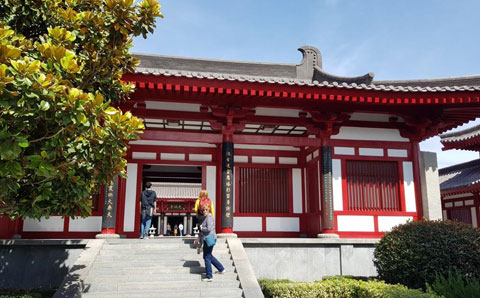 Building of Shaanxi History Museum