Hi Johnson,
Here are answers to your questions:
1. Is your travel consultant of our company fast enough to answer your E-mail and patient enough to answer your questions?
We could not have asked for a better travel consultant, Johnson was exceptional. He was very accommodating to help us customize our holiday to exactly what we wanted. He was punctual at replying to emails and whilst we were on our trip made contact by phone to make sure we were happy with the services being provided.
2. How do you comment your tour arrangements?
All of our tours ran according to our itinerary and our guides were very knowledgeable. We have learnt a lot about Chinese history and the culture of the Chinese people.
3. Are you willing to recommend our service to your people who also have an interest to visit China?
Absolutely, our tour ran smoothly, the guides had a lot of passion and knowledge for their cities. Overall, we thoroughly enjoyed our holiday to China.
4. Your general opinion on us?
Could not fault the service of China Discovery, I found the experience to be easy and not stressful, we have used other agents in the past and I feel hands down this was the best experience we have had.
5. Do you have any suggestions on improving our services?
Not really the only thing we had difficulty with was the transferring of the deposit.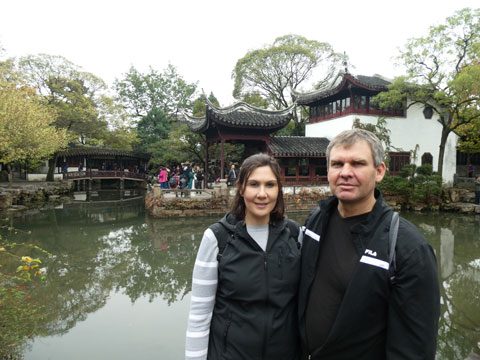 Beautiful Suzhou Classic Garden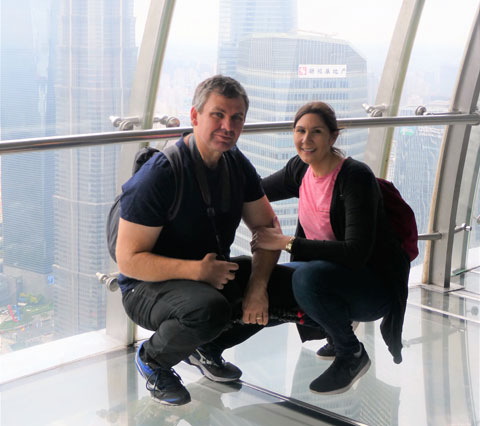 We climbed a tall buiding in Shanghai