Hi Catherine,
Thank you again for arranging this experience! Everything worked out wonderfully :)
You were very responsive and flexible in making arrangements for the Bifengxia Panda Base tour. E-mail was very responsive overall and appreciated as I was in transit between countries while setting this tour up.
The Bifengxia Panda Base experience was a wonderful opportunity to volunteer, feed the pandas, and I learned a lot about them, the breeding and wild training programs as well as what it is like to be a panda keeper for the day. The base itself is situated in the mountains and a beautiful home for the pandas and community living there. This experience would not have been possible without arrangements made by Catherine and her team, having my guide Kevin there to help translate and keep the experience moving or for our driver who got us everywhere on time!
I would recommend this service to someone visiting China for multiple reasons. 1) If you are interested in learning more about the culture and having a more personalized local experience from a local guide 2) If you are travelling solo or even as a small group and 3) If you do not have a good grasp on Chinese language. I was originally attending a business conference in Shanghai, and I wanted to explore other areas of China for my first trip here. I landed on the Panda Base experience at Bifengxia. It was an exciting adventure!
Yes, you may use my comments in publicity and I have attached a few images from the Panda Base tour.
Thank you again and please pass my gratitude on to Kevin and our driver as well.
Kind Regards,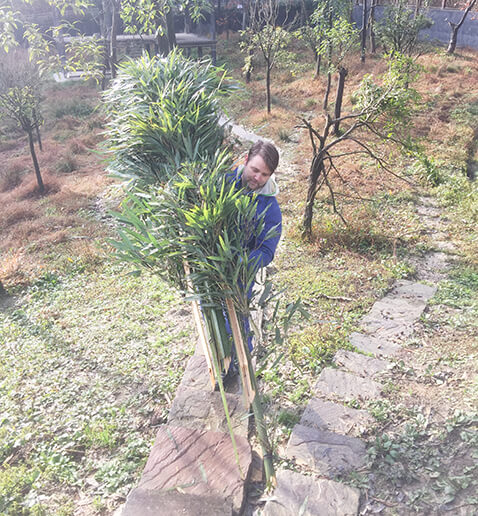 China Panda Tour in Bifengxia Panda Base, Sichuan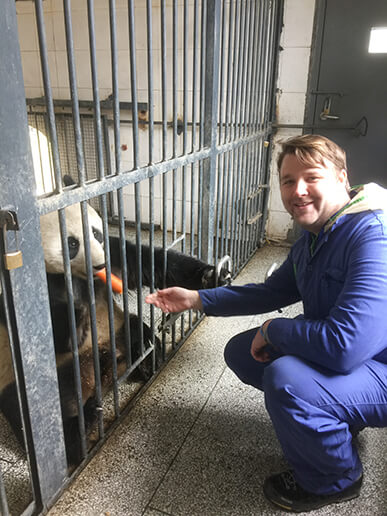 Feeding Giant Panda in Bifengxia Panda Base, Sichuan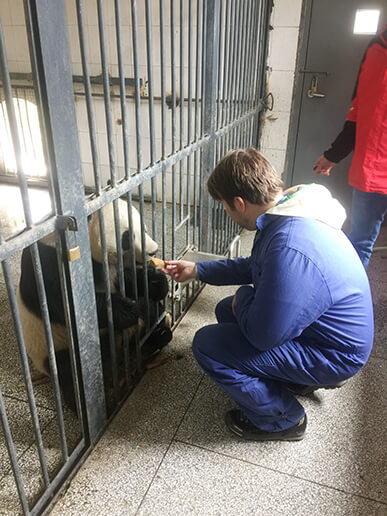 Being a Giant Panda Volunteer in Bifengxia Panda Base, Sichuan