Hi Vivien,
I'm sorry I've taken so long to get back to you, but I had a huge amount of work to catch up on when I got back from your tour.
My wife and I had a really great time with your company and I was really impressed with how quickly you got back to me with answers to my questions (thanks again Vivienne! You were fantastic and really helpful!)
Your trip was well planned, and went amazingly smoothly. If there was one piece of advice I would give it would be to try to find out which train station exit to meet the guides at. The stations can be very large, crowded and a little intimidating if you have not been there before. While I knew we could always phone them, sometimes batteries run out or phone numbers are lost!
All your guides were excellent. Lily in Beijing was really friendly and was really informative. She seemed to know a lot about everything. The driver was also really friendly and was an excellent driver, particularly with the difficult, snowy roads on the day we went to the Wall.
Timo in Xi'an was perfect. His English was excellent and He helped us appreciate Xi'an, it's history and it's (especially) it's food! We also really appreciated how he helped organise our trip to see the Xi'an traditional dances and dumpling feast, and also how the lady driving us was good enough to wait for us as we watched the show.
Terry was also good, but we didn't get much time to get to know him with just the one day in Shanghai, and we had bad luck with the weather- heavy rain and low clouds made Shanghai a bit tricky for a proper tour!
We really enjoyed our trip with you and we would definitely recommend you to our friends. We also may well book tours for other areas of China in the future, as we may be teaching in China for a number of years and would like to see as much of it as we can during our time here.
Thank you again for helping us have a wonderful vacation!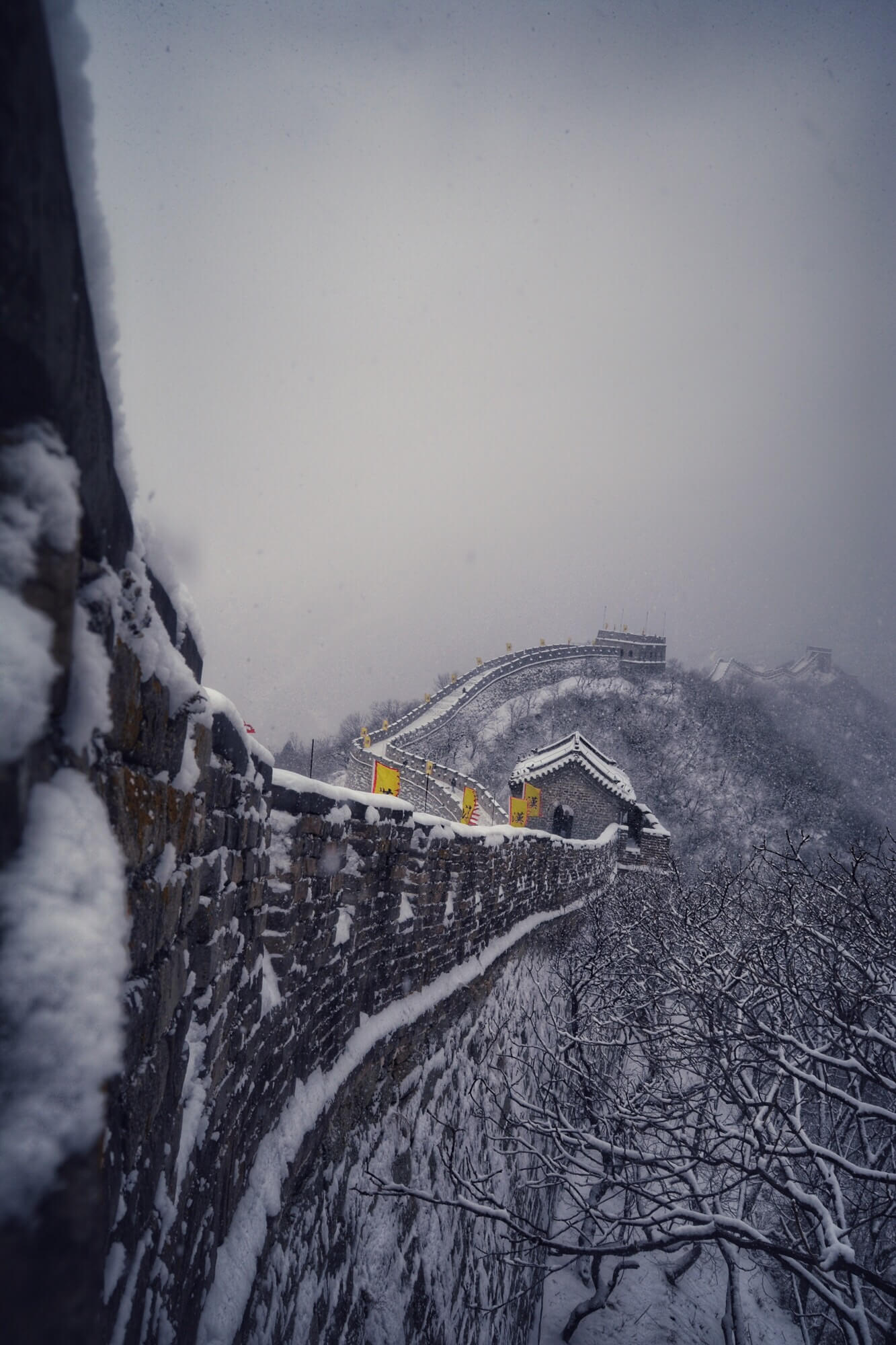 Great Wall Covered by Snow