Hi Wendy,
1. Wendy Dan was fantastic! We had booked a tour with a travel company that went bankrupt. With our flights already booked and only 3 months to go, I contacted Wendy who planned the most amazing trip imaginable. She answered all questions (which were many)within 24 hours and after she had it all planned for us, happily added another couple which required rebooking it all. She deserves a raise for all she did for us.
2. The tour was way beyond our expectations! Our first concern was meeting up with tour guides in 4 cities and making connections in airports and railroad stations. Every connection was flawless - our guide was there well in advance each time holding a sign with our names. The guides were phenomenal—all speaking excellent English and showing so much enthusiasm in showing us their beautiful cities and the areas nearby. Our guides were Jeans in Beijing, Waldner in Xian, Melinda in Chongqing, and Frank in Shanghai. Each had their own unique personality which made each city special. It was as if we had a personal, local friend in each location. Jeans was so nurturing and made us feel so comfortable in a foreign country. Waldner carried on such interesting conversations — he really stretched our minds. In Chongqing, we only spent about 4 hours with Melinda, but in that time she took us for a Hotpot dinner, told us the whole history of the area, and took us shopping for snacks and drinks before our cruise- we wished she could have been with us longer. And finally Frank in Shanghai did a wonderful job of showing us the whole city in one day as well as getting us to the airport the last day. We also want to compliment our drivers who were amazing in really congested city traffic.
3. The trip was wonderful and a real bargain for the quality— accommodations and meal were outstanding as well! We will (and already have) recommend your company to anyone we hear is interested in a trip to China. I did send in a positive review to Trip Advisor.
The only suggestion or slight change I would make in the whole trip would be to make a slight change in the visit to the Sacred Way— rather than visiting that passageway, the actual tomb might have been more interesting.
Thank you again Wendy. You did a superb job. Our trip was better than any tour we've ever taken. You said when I first told you about our original trip being cancelled, that we would not be disappointed in your company— you were absolutely right! Thank you, thank you, thank you!!!!!!!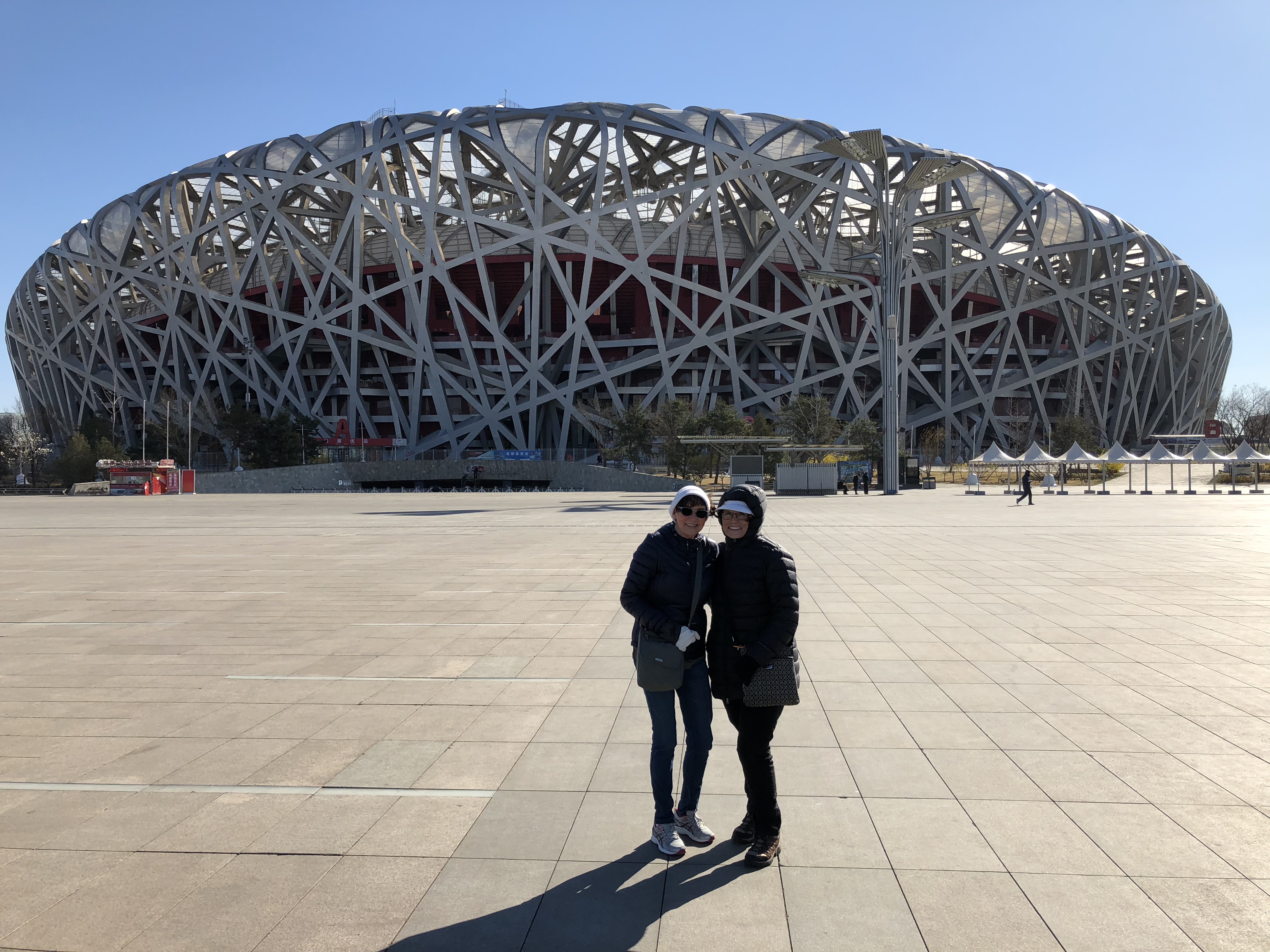 In Front of the Bird Nest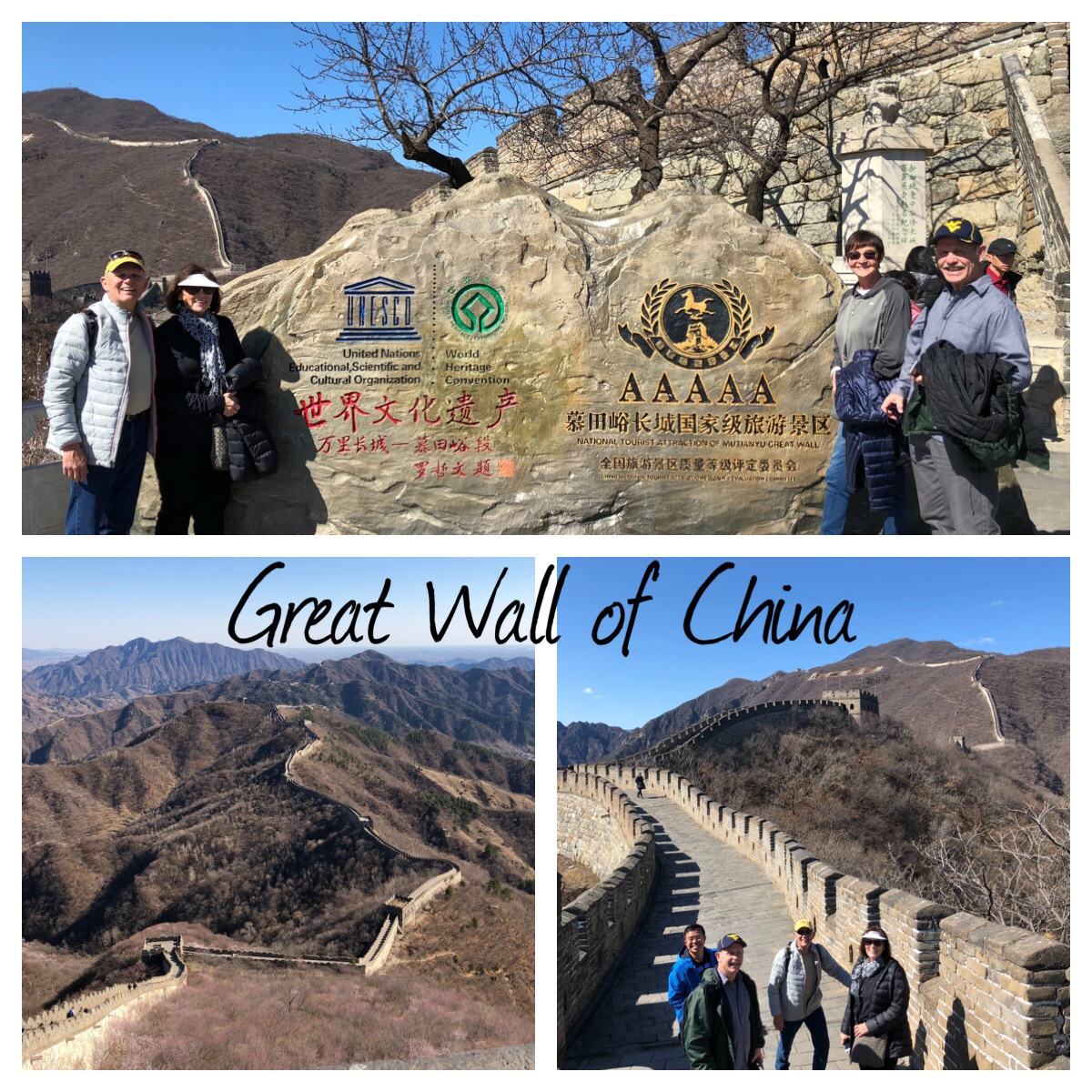 We Have Climbed up the Great Wall!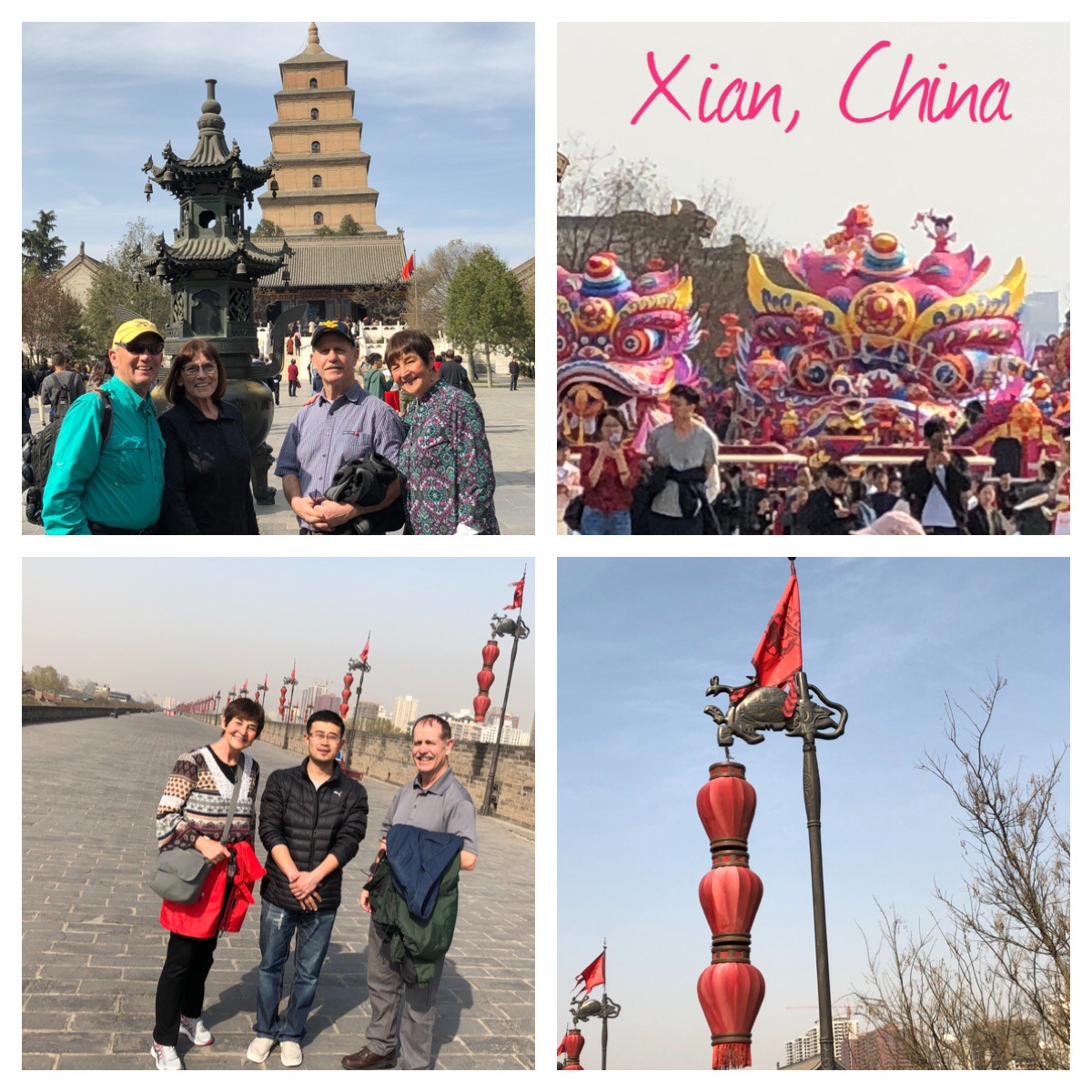 Ancient Xian & Traditional Chinese Performances