Dear Johnson,
Good afternoon, I have also received the gifts you had sent. Love it.
Please find your requested feedback below.
How are you? How's the tour?
The trip arranged was pleasant and fun. My mom and I enjoyed it.
1. Is your travel consultant of our company fast enough to answer your E-mail and patient enough to answer your questions?
Yes, the travel consultant (Johnson) was very prompt and quick in responding to our enquiries. In fact, the trip was almost a last minute arrangement and Johnson was able to schedule and arranged it accordingly.
2. How do you comment your tour arrangements?
The tour arrangement was relaxing,not that the plan was not packed. We had a lot of sights to visit according to the tour plan and I originally had doubts that we will be able to visit them. The tour guide was also flexible enough to rearrange the tour according to the weather and time of visit and made full use of it to enable us to visit as much as possible.
Not forgetting, the driver as well was good in his job. The drive was long and tired and can be mentally exhausting; he did his best and the trip was comfortable. He was also courteous and his car was clean and spacious.
3. Are you willing to recommend our service to your people who also have an interest to visit China?
Yes, definitely. Its my second time using and overall experience were great.
4. Your general opinion on us?
Quick and prompt, Flexible in arrangement (without accomo or meals) and most importantly easy to contact and communicate with.
5. Do you have any suggestions on improving our services?
Overall, I had enjoyed your services in the 2 times, will definitely use your service.
6. Can we use your comments of our service, the photos or other images that you took on the tour for our websites, brochures, marketing and publicity? If yes, could you please send us some of your photos by E-mail?
I have discussed with my mum and family, unfortunate, we are not comfortable with using images of us in it. Hence, we will share the landscape photos in which we have taken during this trip for your website, brochures, marketing and publicity purposes. We will share you in another email as we are unable to attach it here.
Once again, Thank you so much Johnson, the guide - Mei and driver for making our trip possible and comfortable.
Thank You.
Regards,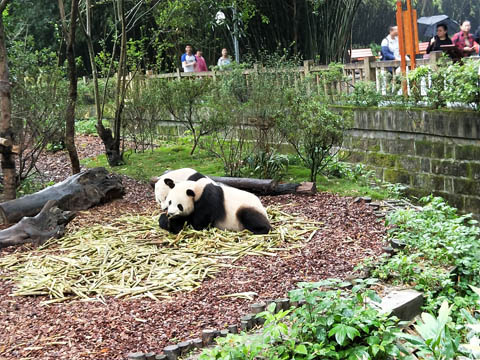 Cute Pandas in Chengdu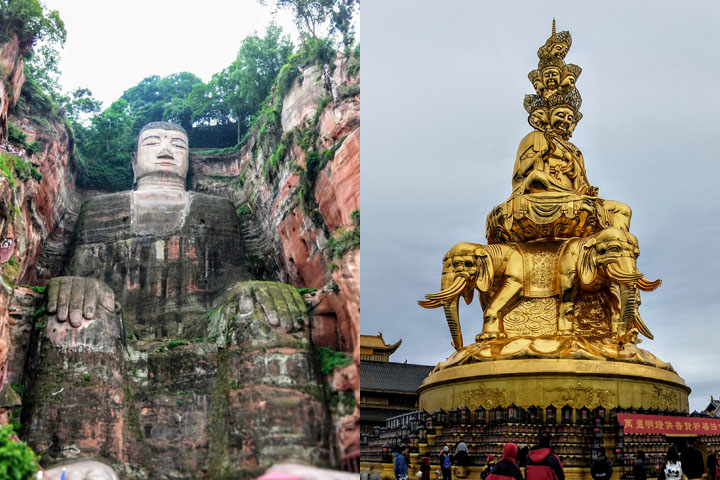 Buddha in Mount Leshan and Mount Emei