Dear Wing Zeng:
We recently just arrived back home and back to work again.
Thank you once again for all of your time and support with our travel to Kunming and Guilin.
Here is some feedback that you requested.
Question 1.
The tour arrangements were excellent and our family is fully satisfied with the visit you arranged for us at Kunming and Guilin. Yes, I will definitely recommend your company to other family members and friends who would like to visit China.
Question 2.
Your service is top notch, because from the beginning, you provided excellent options, travel flexibility arrangements, and very good communication. Please keep up your excellent work.
Question 3.
Not if I return to China, but when I return to China, I will definitely contact you for some more tour arrangements. It is nice to know that you operate with several tour guides and locals at all of your major travel destinations throughout China.
Once again, thank you for all of your time and support.
Sincerely,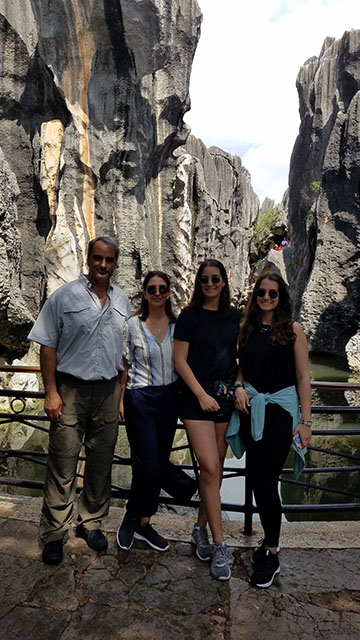 My Family Traveling Guilin and Kunming