Hi, Laura,
I would like to take this opportunity to thank you for the excellent work that you had done for us in organising the holiday.
We all had a fantastic time and the guides at Chongqing, Yichang and Zhangjiajie are all excellent. The cruise was great and sceneries at Zhangjiajie are just breathtaking.
The transition from cruise to train and also to plane went smoothly. The train ride from Yichang to Zhangjiajie is an interesting experience for us as we are not use to bunker beds on train. We probably should have pick seat only. Anyway, an excellent tour and I will certainly recommend your company to any of my friend who maybe heading that way.
I also attached a group photo so that you can remember us.
Thanks again and have a happy national day holiday.
Thanks & regards,
Sin Poh
(The following photos were shared by Sin Poh)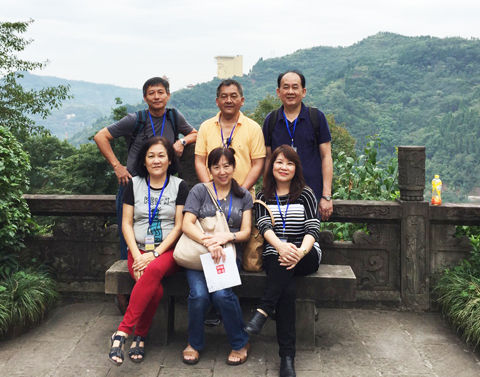 Sin Pon and his Group visited Yangtze River