Hi Cathy,
"Dealing with Cathy has been a pleasure to deal with from start to end. Not only was she very prompt, professional and friendly with responding, she was able to organise my 5 day within a very narrow time window (I actually confirmed and paid the same day as airport pickup). For all of this, I am extremely grateful.
I would highly recommend Cathy and China Discovery to all. Not only was I able to customise my tour itinerary to suit my own interests and time frames, I actually found the price to be the best out of all local tour companies I enquired with.
The tour itself exceeded all of my expectations and even with 4 days dedicated to indulging myself in this unbelievable wonderful scenery, I couldn't get enough – even with the amount of walking involved.
I couldn't have wished for a better guide than Sarah. Not only was her English impeccable, she was very sweet & personable, and had incredible knowledge of the local area and customs. Not only did she endure all the walking and stairs with me, she handled every part of the tour – from tickets and local food to transport (something I doubt I could have done, even as somewhat a savvy traveller).
From suffering through the latest Batman movie as a way to burn time til my midnight flight (my choice and I do apologise for the choice), to seeing me off at the airport, she went way over and beyond – and I sincerely thank her for everything she did.
I had the experience of a lifetime, and will never forget the time I had in Zhangjiajie – to everyone involved, I big heartfelt thank you!"
If you could please also pass on my sincere gratitude and comments to Sarah, that would be highly appreciated. She was simply magnificent during the whole time and I wish I would have spent more time there.
Thanks and I look forward to dealing with you again in the future.
Michael
The following Zhangjiajie trip pictures were shared by Michael.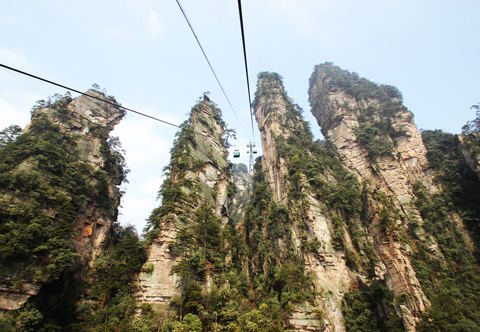 Experience Zhangjiajie Tianmen Mountain Cable Car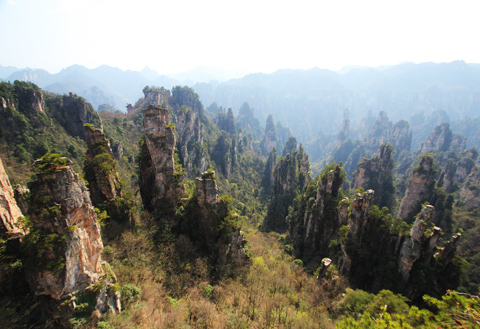 Michael Visited Zhangjiajie Tianmen Mountain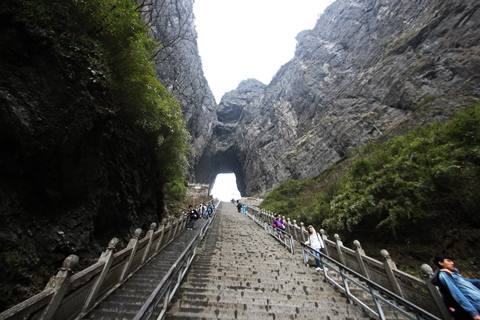 Michael Visited Zhangjiajie Mountain - 999 steps to the cave