Hi Wendy,
Here below are the questions for you:
1. Was your travel consultant of our company fast enough to answer your E-mail and patient enough to answer your questions?
Our travel consultant, Wendy Dan worked with over many months to get our vacation as we wished. She was able to get back to us within a 12 hour period.
2. How was your tour? Are you satisfied with the tour we arranged for you?
We loved every part of our tour. The hotels, activities, meals and company were exceptional. We are a family of four (14 and 17 year olds).
Our guides were flexible if we needed more or less time. They helped us pick our meals at night. Drew maps to local restaurants. They translated for us when we needed help shopping, ordering food and other situations. They were full of interesting age appropriate information for each of our family members.
3. Do you have any suggestions on improving our services?
Our only suggestion is to provide a city map for each city. It would be helpful to find restaurants, shops and super markets.
Our guides drew us maps for this.
I will email you a few photos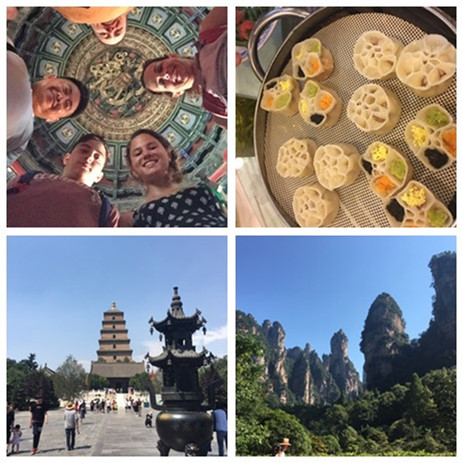 Lovely People, Beautiful Scenery, Delicious Food