Dear Wonder,
We are very satisfied of our tour and yr. service. China is a very interesting country in the past and also now.
If we will visit again china (we are thinking Hong Kong and Yunnan) we will contact you again.
About yr .Question :
1) Yes –You very good travel consultant.
2) Tour Guides overall good.
In order of preference : 1) the best was Linda in Guilin perfect guide and tour leader - at par Jason and Timo – Vivian in Shanghai ok - echo in Beijing –better as tour leader then guide. But she is also very young and she will improve.
3) Yes. I'd like to recommend ChinaDiscovery to my friends.
Thanks very much for your assistance during the tour and also for help to find our memory card and promptly send it to the hotel in Beijing. It was great and appreciated.
We wish you a nice weekend
Tiziana and Paolo
The following pictures were shared by Tiziana and Paolo.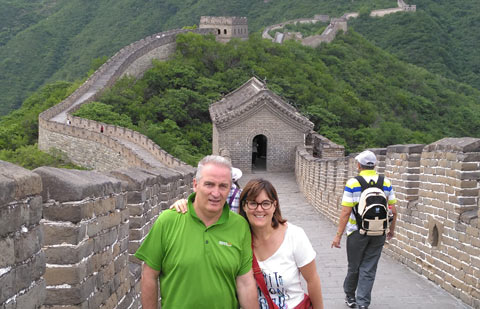 Tiziana and Paolo visited The Great Wall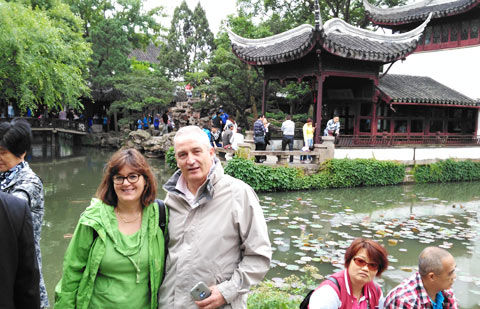 Tiziana and Paolo visited Yu Garden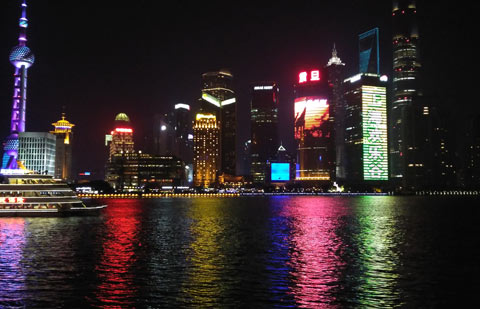 Tiziana and Paolo visited The Bund