Hello Johnson,
Yes we are back in Chongqing and had a relaxing remainder of our week,
I will be happy to answer your survey as you will see below,
1. Is your travel consultant of our company fast enough to answer your E-mail and patient enough to answer your questions?
Our travel agent, Johnson Wang, was incredibly helpful in answering any and all of our questions. We had many questions in regards to everything about this cruise. We were unsure of our dates and being assured there was english speaking and also to be sure that we had a room with a double bed. He immediately walked us through every question and had the best possible solutions for all of our concerns. I would highly recommend him to anyone.
2. How do you comment your tour arrangements?
All arrangements were made to exceed our expectations. Right down to an English guide at the end and first class train tickets to return.
3. Are you willing to recommend our service to your people who also have an interest to visit China?
Would highly recommend.
4. Your general opinion on us?
We have been living in China for the last 4 years but had never required a travel agency service before. It was a bit intimidating trying to find one that was trustworthy and so helpful. Since we found this service on an internet search it was a bit scary. But we were extremely pleased with this service as they went above and beyond our expectations.
5. Do you have any suggestions on improving our services?
None at all.
6. Can we use your comments of our service, the photos or other images that you took on the tour for our websites, brochures, marketing and publicity? If yes, could you please send us some of your photos by E-mail?
Yes. I will forward some photos of our cruise on another email.
As for pictures I will send some to you in a follow up email.
Thanks again for all your attention to detail.
Wendy Lafleur Goudreau
The following pictures were shared by Wendy.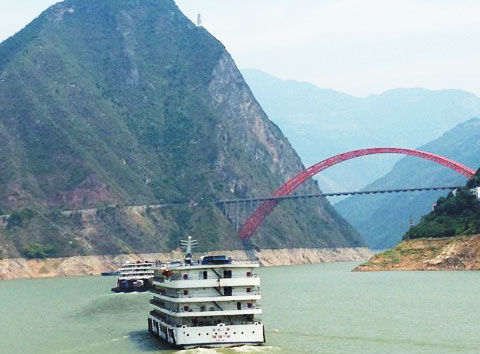 Beautiful Scenery of Yangtze River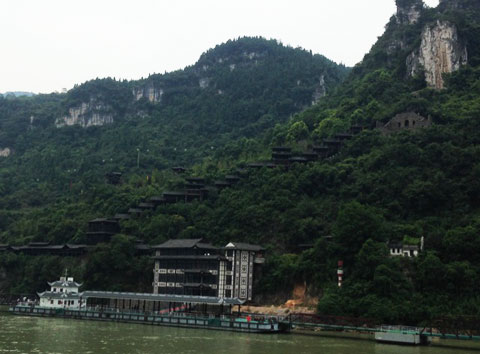 Green Mountain and Green Lake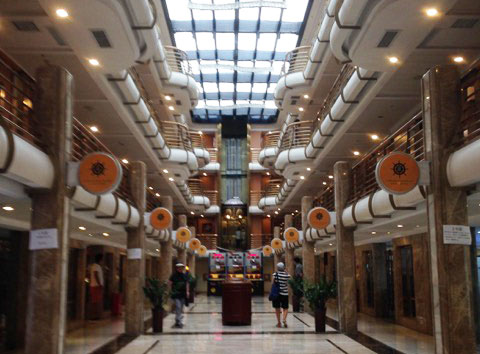 Interior Decoration of Cruise