Hello Johnson,
We just arrived back in the United States about 6:30 am on Tuesday (China time).
The trip was fantastic and thanks for all your help. You and Sandy were great!
Below are the responses to your survey questions:
1. Yes, Johnson was great and very responsive to all my questions. He was very patient with me, because I had a lot of questions and I made several last minute changes that he was able to accommodate with no problems.
2. The tour arrangements were great. The information was confirmed well in advance and a very detailed tour itinerary was provided and the tour followed those plans exactly.
3. Yes, I am willing to recommend others to your services.
4. You provide great services at a great price
5. Provide a 1-800 customer service # to reach the travel consultant during select hours when the representative is available (based on the travel consultant's time zone and working hours). I was able to make contact with my travel consultant in advance by using a calling card to place an international call from the United States to China.
6. Yes, I have attached a few photos of my family on the trip
Thanks for your help and let me know if you have any additional questions.
Troy Seals
The following pictures were shared by Troy Seals.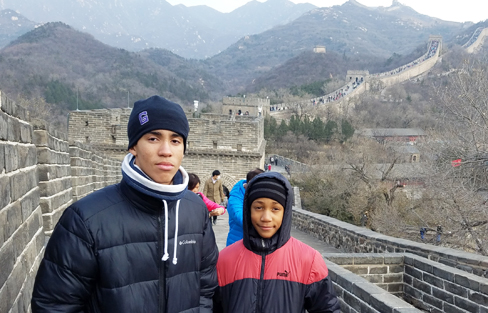 Jalen and Khari Climbing to the Great Wall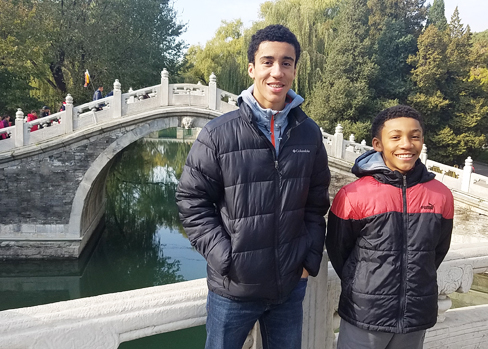 Summer Palace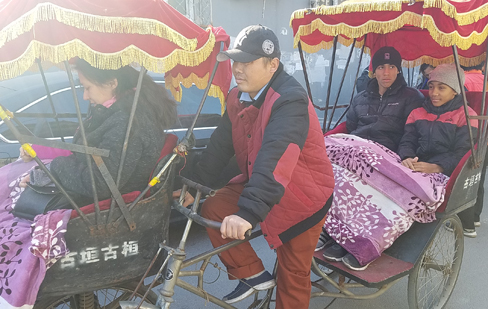 Interesting Rickshwa Ride