Dear Lyn
Hello from the UK!
Attached are just a few pictures of our tours of Xian and Beijing (including some photos of our guides). We had a wonderful time and will certainly recommend our friends to your service if they are coming to China.
Our responses to your questions are as follows:
1 Tour arrangements were excellent. Guides and drivers were always on time and everything ran very smoothly.
2 We will definitely recommend your services in the future.
3 We are delighted that we used you – an excellent find!!
4 Our only suggestion would be that future tours of the Terracotta Army should start with pit 3, then pit 2 and finally pit 1. Thus saving the best until last.
I loved China and I certainly hope to return. If I do I will be in touch. Please give Echo and Waldner our regards and thank them for their company and their expert knowledge.
We wish you and your staff a very happy Christmas.
Regards
Myra
The following pictures were shared by Myra.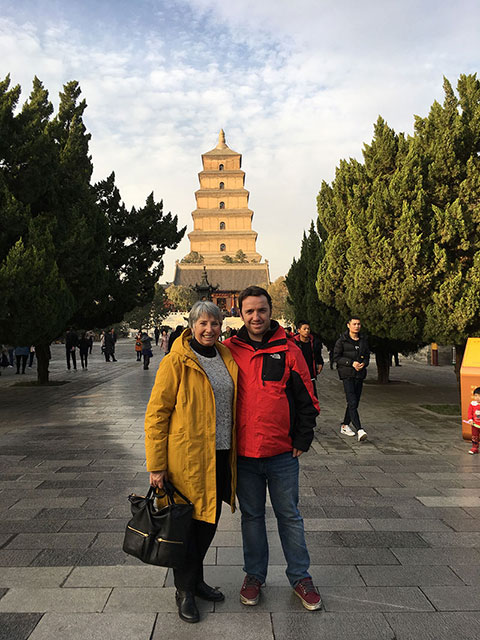 Xian is an ancient city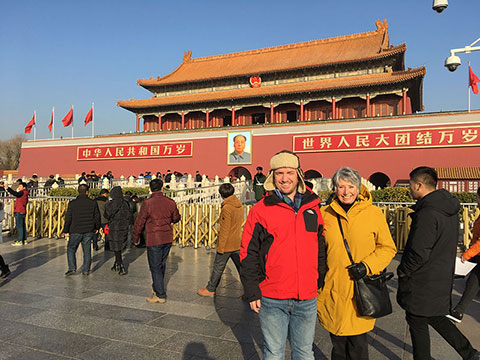 They paying a visit to magnificent the Forbidden City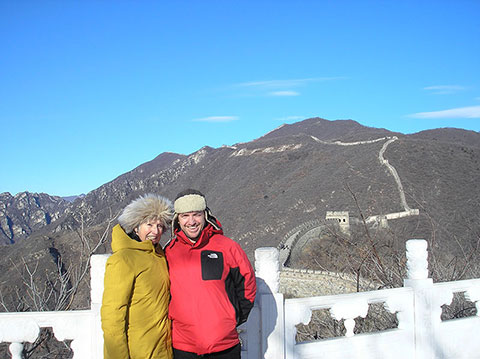 They climbing to the Great Wall