Hi, Wendy,
Despite the very long flight, everything went fine.
I´ve already recommended you company to a friend who intends to go to China (I don´t know when). He is the veterinarian of my cats, his name is Eduardo.
Below you will find the answers.
Was your travel consultant of our company polite and patient to answer your questions?
How was your tour? Are you satisfied with the tour we arranged for you?
Do you have any suggestions on improving our services ?
Answer to all the questions:
The services of chinadiscovery.com totally exceeded my expectations. For almost a year I've been planning this trip with the precious guidance of consultant Wendy Dan, always very efficient, patient and extremely kind, responding promptly to all my requests. The final script sent was very detailed, relating days and times of activities, hotels, flights, nothing that left any doubts.
Arriving in China, the good impression only increased: everything went exactly as planned, without delays, last minute changes or bad surprises. The places visited, hotels and all the drivers and english speaking guides were excellent, particularly Shannon, in Chengdu, who, besides being very nice, competent and speaking very good English, is a wonderful person who taught me a lot not only about the attractions but about the country, its culture and its people.
And I had the pleasure of visiting the company's lovely office in Chengdu and its young and motivated staff, where I was graced by Wendy in a beautiful gift.
My suggestion: just keep up the excellent work, I will advise the company to all my friends who visit China. Thanks a lot to everybody for such a wonderful trip!
Feel free to use the photos attached.
If you need anything else, just let me know.
Best regards, hope to see you guys in the future.
Christina
The following picture was shared by Christina.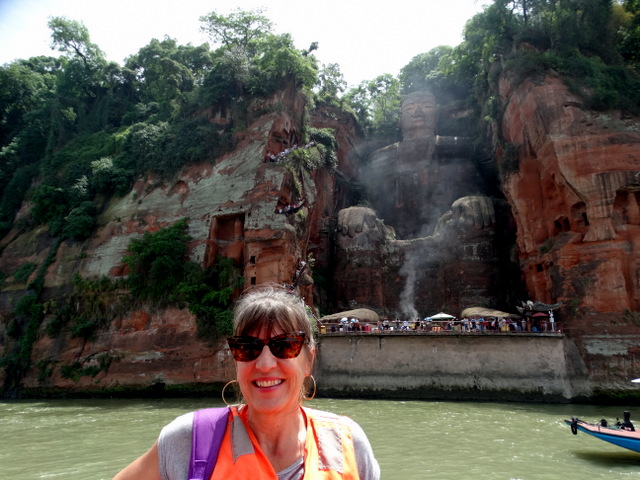 Christina Visited Leshan Giant Buddha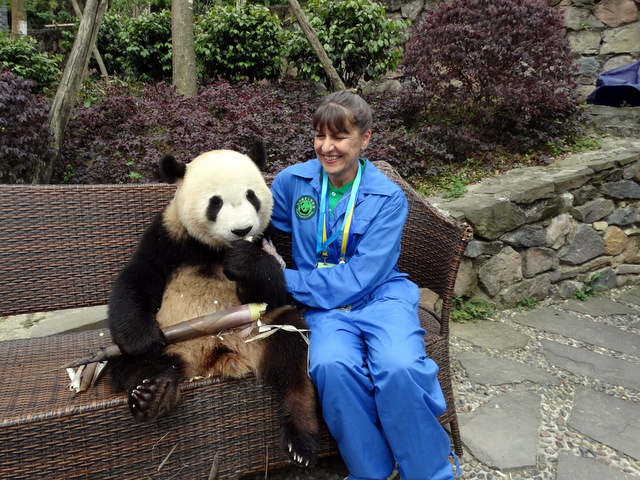 Christina Hugged Panda Base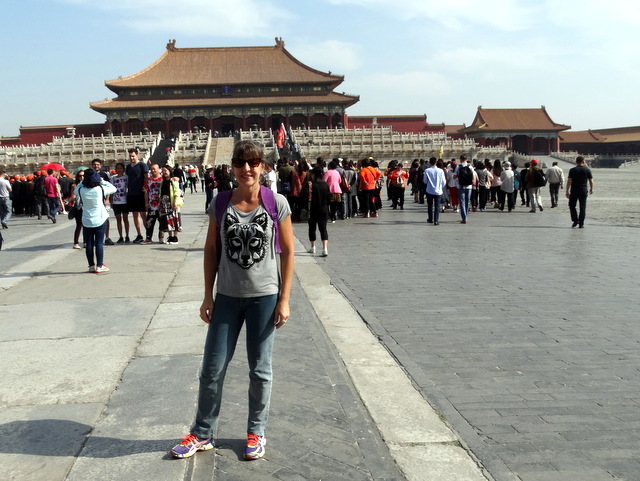 Christina Visited the Forbidden City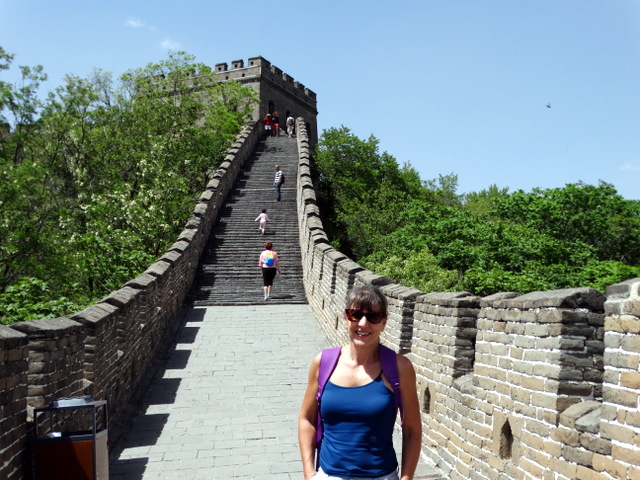 Christinal Hiked the Great Wall