Dear Wing Zeng,
It's great to hear from you and thank you for following up on our 3-week visit to China and Thailand to celebrate our 30th Wedding Anniversary. We've just returned and called it our 'Second Honeymoon Adventure'! The Yangtze River Cruise we booked through you was one of five different things we had planned.
The cruise exceeded our expectations – it was everything described and more. Every day was an adventure in itself. We booked the'President No 7'– The accommodation was luxurious (we booked a Deluxe Cabin for the extra space), the service impeccable, the food absolutely delicious (with such a wide variety), the excursions amazing (with super guides), and the scenery stunning! I would recommend it to anyone!!!
Just a couple of minor points to help for the future. Our cabin was advertised as having a double bed – it was two singles pushed together! The sun deck (which was spacious) could have done with more loungers and also having part of it with a canopy for when you need to be out of the sun.
Thank you for the brilliant service you have given personally from the moment I contacted you and through the whole booking (and follow-up) process. Thank you too for helping to make our time of celebration so very special.
I have attached a few photos which I hope will give a flavour to others who are considering a Yantze River Cruise.
Yours sincerely,
Derek
The following picture was shared by Derek.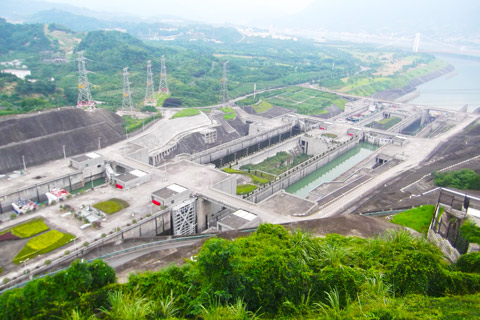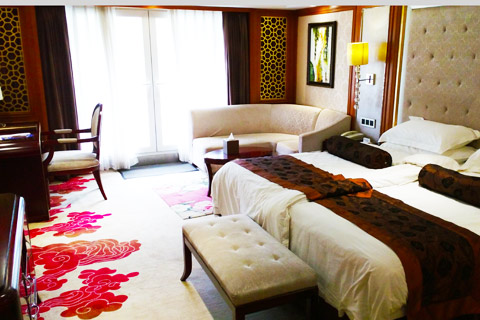 Derek Couple had a happy Yangtze River Cruise time