Dear Leo,
First of all, thank you for being there 24*7, literally! Because everytime I had a problem with my travel plan, I troubled you. I remember when I started planning the trip, I had a problem in booking the train tickets. You were the one who helped me out for train tickets, travel dates and even local advice in Chengdu.
Thank you for working so hard to make my trip memorable, thanks for listening to all my problems, thanks for always be there as a tour guide and a friend.
XIE XIE NI WO DE PENG YOU! (Thank you, my friend!)
Lots of best wishes!
Oaindrila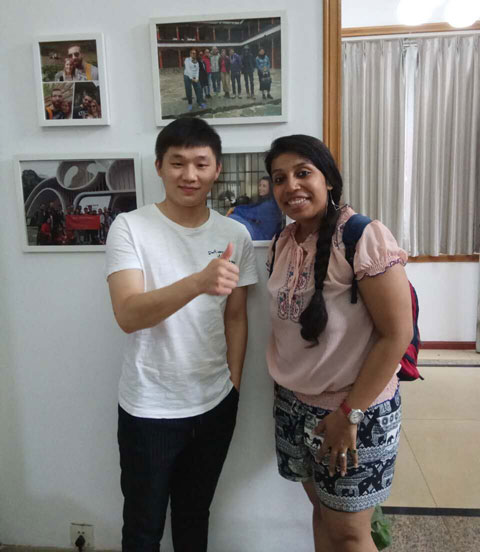 Oaindrila and her Travel Consultant Leo