General Impression of Longmen Grottoes
Rich in thousands of grottoes, countless Buddhists and inscriptions, Longmen Grottoes (Longmen Caves) is known as the Buddhist Art Treasure and one of the three most famous Grottoes in China with Dunhuang Mogao Grottoes in Gansu and Yungang Grottoes in Shanxi. With its outstanding Buddha complex and extraordinary artistic creativity, Longmen Grottoes was list as UNESCO World Heritage List in 2000.
Facing the Yi River, Longmen Grottoes are dotted along the opposite cliff sides of West and East hills for 1 km. Connected by two bridges, the grottoes of West and East hill are scattered in a loop line of over 2300 caves and 100,000 Buddha statues, the height of which varis from 17 meters to 2 centimeter. Other than that, hundreds of inscriptions are presented for tourists to appreciate the ancient calligraphic art.
✔ 2 Days Luoyang Longmen Grottoes Tour
What to See in Longmen Grottoes
Longmen Grottoes Scenic Area can be divided into four parts: Caves on the West Hill, Caves on the East Hill, Xiangshan Temple and Baiyuan (Bai Juyi's Tomb). Most highlights such as Vairocana Buddha and Binyang Cave lie in the west hill and it is also the most attractive part of a Longmen Grottoes tour. The sites listed below are all in the west hill.
Vairocana Buddha in Fengxian Temple 卢舍那大佛
Built in the Tang Dynasty, Fengxian Temple is a niche, 36 meters wide and 41 meters high. Being the largest grotto, Fengxian Temple is more to known as its distinctive Vairocana Buddha.
Vairocana Buddha, which means shining light, is 17.14 meters tall in total, and its head is 4 meters high and its ear has 1.9 meters long. With a plump face, wide forehead and chubby cheeks, long earlobes, crescent eye-brows and piercing eyes, this Buddha shows a vivid impression of elegance, solemnity, quietness and loftiness. Along the two sides, there are two disciples, two bodhisattvas, two heavenly kings and two warriors. All of them represent a superb carving skill through their different appearances. It is believed that Vairocana Buddha is built according to the image of Wu Zetian (AD 624-705) - the only female emperor in the history of China.
Binyang Cave 宾阳洞
Binyang cave, formerly known as Lingyan temple, is composed of Binyang Middle cave, Binyang North cave and Binyang South cave. Binyang cave was first excavated in the first year of Jingming period in the Northern Wei Dynasty (AD 500) with a history of more than 1500 years. It is the first royal cave, excavated to embalm the historical achievements of Emperor Xiaowen in moving the capital to Luoyang and carrying out the Chinesization reform. The construction of Binyang Cave lasted 24 years and employed more than 800000 people. However, only the middle Binyang cave was completed in the Northern Wei Dynasty, and the south cave (built from AD 595-616) and north cave (built from AD 641-650) were completed successively in the Sui and Tang Dynasties. Among all the Buddha statues, Amitābha in the middle cave is most famous because of its scissorhand gesture. It is dubbed "scissorhand Buddha" by many tourists. But actually, this is a rarely seen Buddhist hand gesture that conveys strong will.
Wanfo Cave 万佛洞
Located in the middle of West Hill, Wanfo Cave gets its name due to the 15,000 small sitting Buddhas engraved on its south and north walls. The main Buddha Amida sits cross-legged on the lotus Sumeru throne, wearing a wavy hair knot and having a chubby face. Behind the Buddha, there are 54 lotuses carved with 54 Bodhisattvas sit in different shapes. With various facial expressions and gestures of each Buddha, this splendid Wanfo Cave shows a harmony of Western Pure Land.
Guyang Cave 古阳洞
Built in AD 493, Guyang Cave is the oldest cave with the richest contents in Longmen Grottoes for over 1500 years history. With over 1,000 Buddhist niches of various kinds are carved on the walls and ceiling of the cave, attached with over 800 inscriptions of diverse shapes and patterns, Guyang Cave is the representative of highly graphic art and best preserved stele calligraphies during the Northern Wei period.
Lotus Cave (Lianhua Cave) 莲花洞
In the north side of Fengxian Temple, Lotus Cave is shaped from a nature karst cave and gets its name owing to a huge relief lotus on its ceiling. Standing for holiness and purity in Buddhism, the flower is surrounded on the south and north sides by three apsarases with beautiful postures, all of whom face the main statue, to embrace this holy lotus. Under the lotus, there is a vivid sermon scene about 5-meter main Gautama Buddha and his students in standing position. There are various small Buddha statues around them and join in this sermon.
Note: for better protection, Lotus Cave can be visited outside only. Tourists can take a flashlight or telescope to have a clearer view.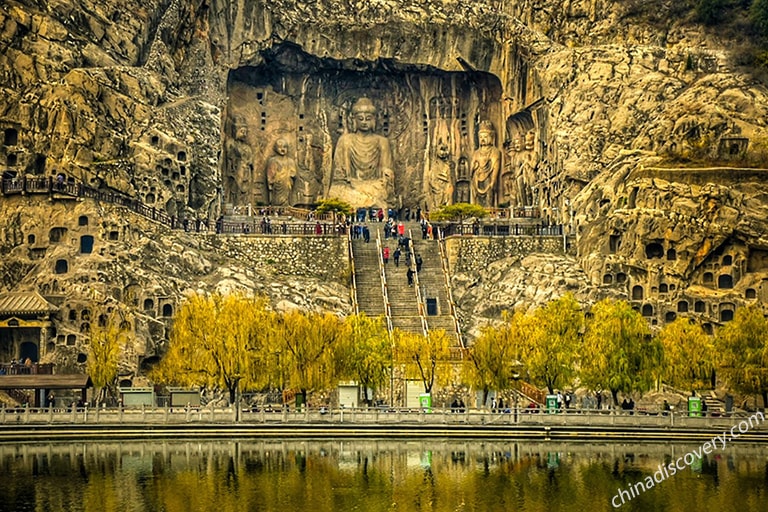 The Vairocana Buddha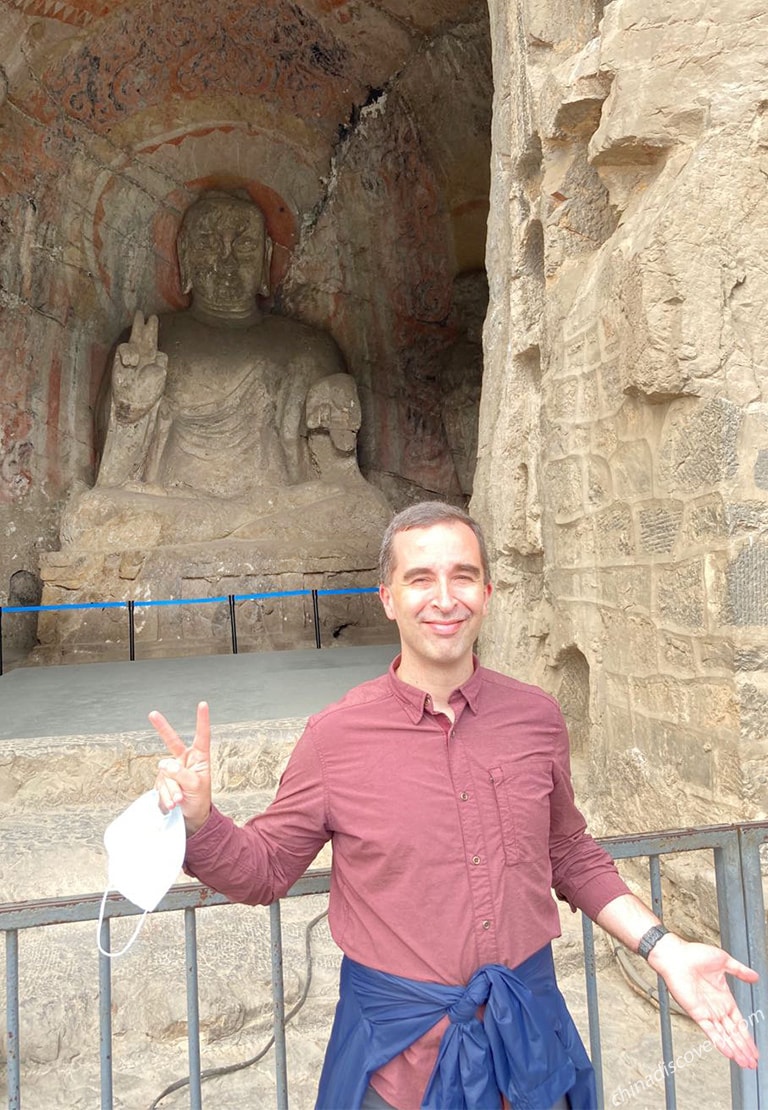 Binyang Cave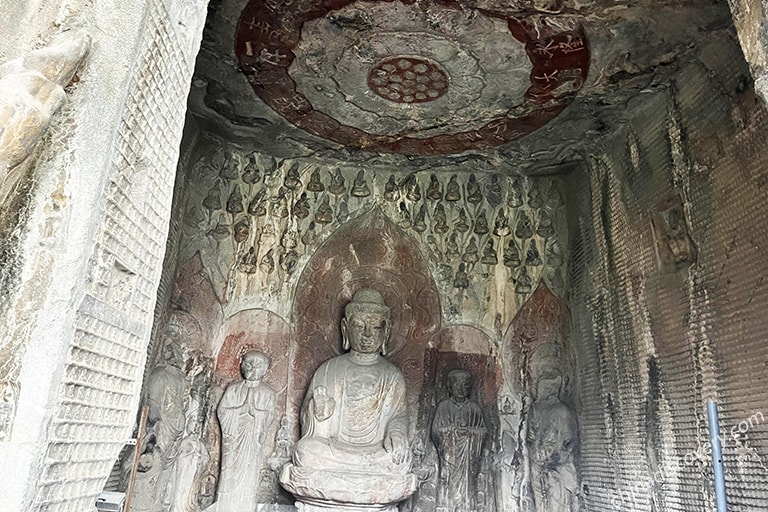 Wanfo Cave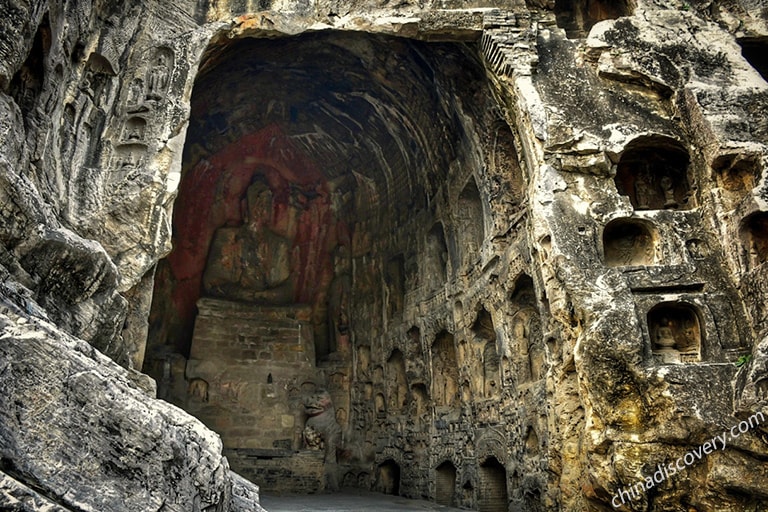 Guyang Cave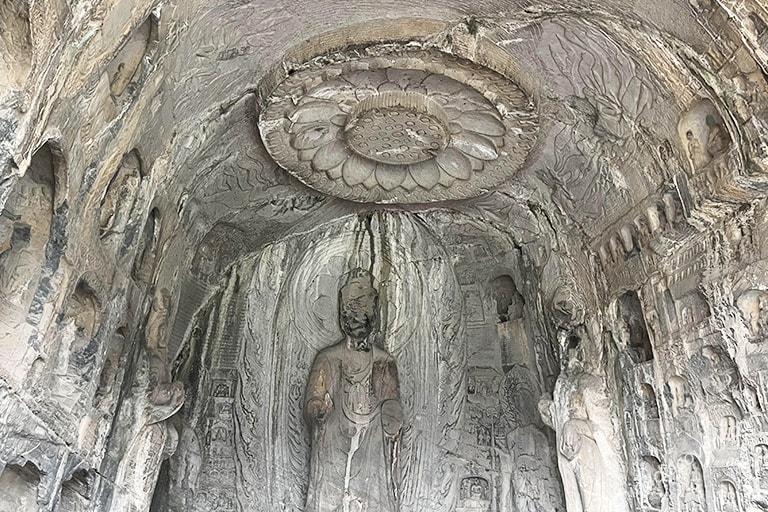 Lianhua Cave
Best Sightseeing Route of Longmen Grottoes
Longmen Grottoes follows a one-way visiting route as West Hill - East Hill - Xiangshan Temple - Baiyuan.
Before arriving the West Hill, it requires you to walk about 2 km to the ticket office and another 1 km to the main gate. So please wear comfortable shoes. Through main gate, you will start exploring those caves on the West Hill. Along the sidewalk, you can appreciate most of the significant Buddhist carvings here, such as the Binyang Cave, Wanfo Cave, Lotus Cave, the Vairocana Buddha in Fengxian Temple.
Crossing the bridge, the East Hill Grottoes with less caves but more nature sites offered, like Xiangshan Temple and the Bai Juyi's Tomb. But if with limited time, you may take a quick viewing here.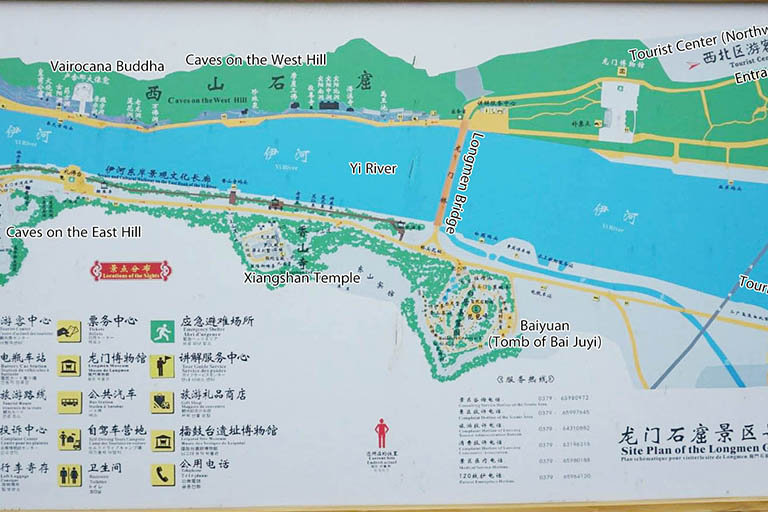 Longmen Grottoes Tourist Map
Travel Longmen Grottoes at Night
In order to provide a different travel experience to the tourists, Longmen Grottoes has opened night travel service to the public. But to ensure the safety of tourists traveling at night, and influenced by the current COVID-19 pandemic, all tourists need to make a reservation first and a Longmen Grottoes night tour is only available by being arranged by a travel agency.
Ticket: CNY 90 (ticket of Longmen Grottoes night travel is sold separately from the daytime ticket, which means the ticket you buy to travel Longmen Grottoes in the daytime can not be used for a night tour.)
Opening Hours: 19:00-23:00 (Caves on the West Hill close at 22:00, Xiangshan Temple closes at 23:00)
Visiting Route: Dashi Gate (Entrance) - West Hill - Manshui Bridge - Xiangshan Temple - Exit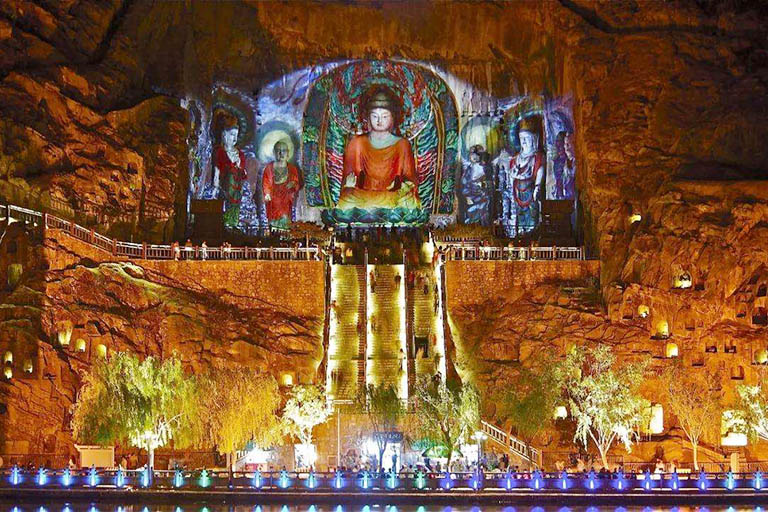 Longmen Grottoes at Night
How to Get to Longmen Grottoes
Longmen Grottoes is located in Longmen Town, Luolong District, Luoyang City.
15 km away from Luoyang downtown, about 30 minutes' drive;
5 km away from Luoyang Longmen Railway Station, about 15 minutes' drive;
26 km away from Luoyang Beijiao Airport, about 45 minutes' drive;
26 km away from White Horse Temple, about 45 minutes' drive;
55 km away from Shaolin Temple, about 1.5 hours' drive.
How to Get to Luoyang: Many tourists choose to get to Luoyang first and then travel to Longmen Grottoes. Luoyang can be reached by a few international flights, some domestic flights and many high speed trains. If you are already in China, it is easy to take direct flights to Luoyang from Beijing (2h), Shanghai (2-2.5h), Chengdu (2h), Chongqing (1.5h), Guangzhou (2.5h), Shenzhen (2.5h), etc., and high speed trains from Beijing (4-4.5h), Xian (1.5-2h), Zhengzhou (40 min), Shanghai (5 ~ 9h), etc. All flights land on Luoyang Beijiao International Airport and all high speed trains arrive at Luoyang Longmen Railway Stations.
Luoyang to Longmen Grottoes:Luoyang is not equipped with metro at present. The most chosen way for independent travelers to get to Longmen Grottoes is by taxi. Buses are also available but too time-consuming. If you get to Luoyang by high speed train before noon, you can visit Longmen Grottoes directly; if by plane, according to your itinerary, you can choose to go there directly or stay a night in Luoyang downtown and start a Longmen Grottoes tour the next day. More about How to Get to Longmen Grottoes >>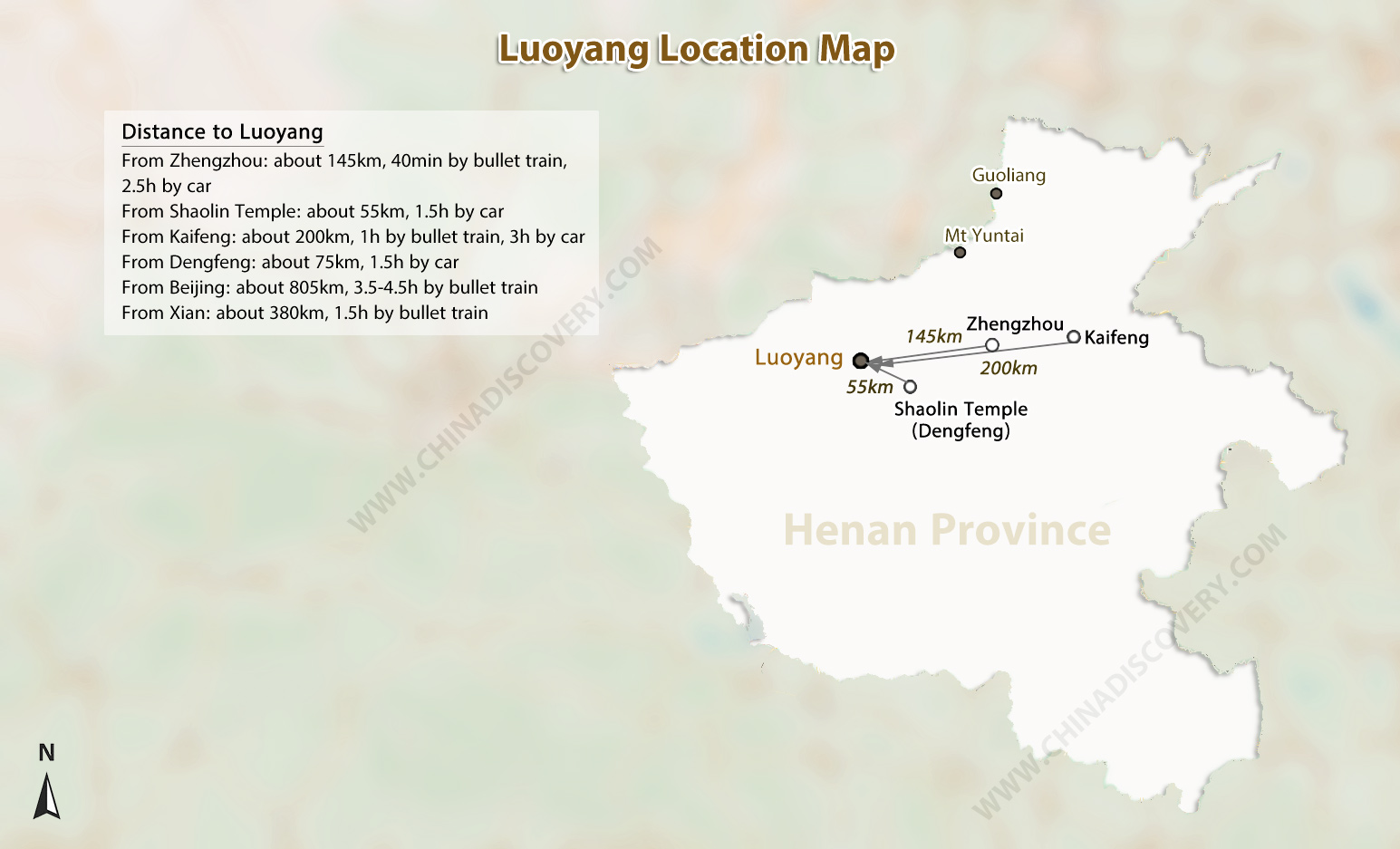 Luoyang Location Map (Click to Enlarge)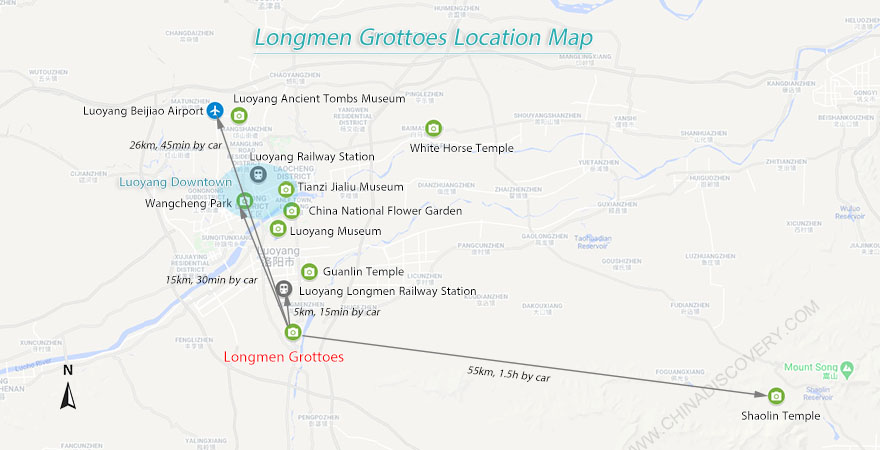 Longmen Grottoes Location Map (Click to Enlarge)
It is strongly recommended to travel with China Discovery. Our local travel guide and driver will pick you up at the airport or train station as you arrive with an air-conditioned and non-smoking vehicle, and then escort you to your hotel or every attraction listed in your itinerary. Great freedom will be given to you when you need to stop for sightseeing and photograph if possible. You are sure to enjoy a comfortable, safe and efficient experience.
Useful Tips of Visiting Longmen Grottoes
Ticket Information
The full price of daytime ticket is CNY 90 including West Hill Grottoes, East Hill Grottoes, Xiangshan Temple and Baiyuan Garden; and children below 1.4 meters or younger than 12 years old are free of charge.
| | |
| --- | --- |
| Ticket Selling Dates & Hours | Last Admission Time |
| February – March (8:00 to 18:00) | 17:00 |
| April 1 - October 7 (8:00 to 18:30) | 17:30 |
| October 8 - October 31 (8:00 to 18:00) | 17:00 |
| November - January (8:00 to 17:00) | 16:00 |
Scenic Guide Service
To better understand the significance and history of the carvings, a guide is needed in Longmen Grottoes. There are audio guides offered in different languages such as Chinese, English, Japanese, Korean and Cantonese for CNY 20 each. Hiring an English tour guide with different star standard varies from CNY 50 to 200.
Transportation Offered in the Scenic Spot
Electromobile is provided in Longmen Grottoes to help you shorten the walking distance with small charges. It runs from the ticket office to the check-in gate of the West Hill and charges CNY 20/person. The electromobile operates from 8:30-17:00.
OR you can take a boat tour from Fengxian Temple to Baiyuan Garden, which charges CNY 30/person.
Luggage Storage
You can leave your luggage at Longmen Grottoes tourist center until 17:30. If your luggage is smaller than 20L, it is free; if not, it charges CNY 5/piece.
What to Wear & Bring: Comfortable Shoes & Flashlight
Though the pathway between the river and the grottoes are paved and well-maintained, there are many stairs to climb (up and down) to see the various Buddhas in the caves, so it is recommended to wear a pair of comfortable shoes. Also the lights in the caves are dim, so take a flashlight will be helpful. Also umbrella, drinking water, and breathable cloth are practicable.
How to Plan Your Travel in Luoyang
Usually, it takes 2 ~ 3 days to have a Luoyang tour. The highlights of Luoyang include Longmen Grottoes which is known as the finest examples of Chinese Buddhist art, 1900-year-old White Horse Temple (also China's first Buddhist temple), 2000-year-old burial site - Tianzi Jialiu Museum and beautiful Luoyang Museum with a lot of history to tell. Of course, you can't miss a Kung Fu exploration in Shaolin Temple (in Dengfeng city) if you visit Luoyang. It is only 55 km (about 1.5 hours' drive) away from Luoyang City.
√ 2 Days Luoyang Longmen Grottoes Tour
√ 3 Days Luoyang Kung Fu Tour

It's strongly recommended to extend your Luoyang tour to its attractive neighbors. After Shaolin Temple visit, you can spend 1 day exploring Zhengzhou or Kaifeng. If you are fond of nature, Mount Yuntai, Guoliang Village and Xiaolangdi Reservoir on Yellow River are recommended.
However, the best way to extend your Luoyang trip is starting a Xian Tour. Owning world-class treasures, Xian offers a lot to see and do. Taking a 1.5~2 hours high speed train, you can unveil an incredible experience of two old capital cities. It is quite popular to travel Beijing and Xian with Luoyang, because Luoyang is just located between them. Get inspired from our Xian Luoyang Tours now!
√ 6 Days Ancient Xian & Henan Tour (Xian / Luoyang / Dengfeng / Zhengzhou)
√ 8 Days China Ancient Capitals Tour (Beijing / Luoyang / Xian)
√ 10 Days China Culture Tour Plus Shaolin Kung Fu Experience (Beijing / Xian / Luoyang / Dengfeng / Zhengzhou / Shanghai)
Our Customers visited Luoyang Longmen Grottoes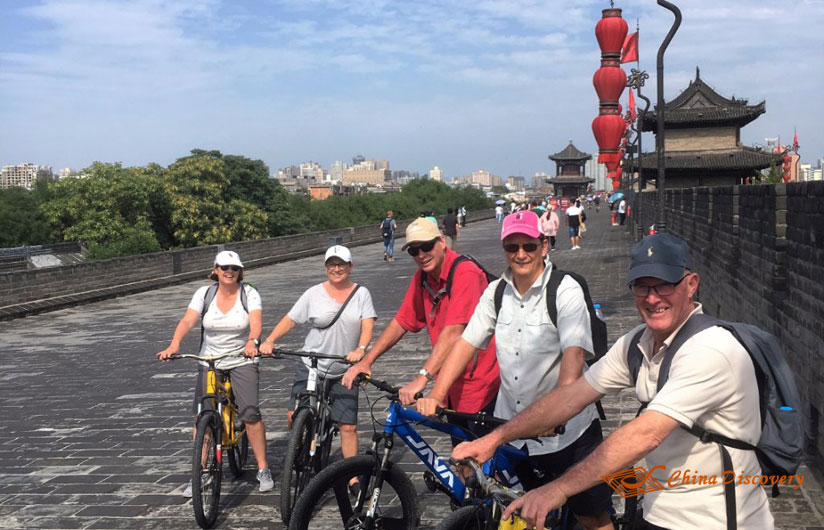 Our Customers visited Xian Ancient City Wall
Get Inspired by Real Travel Stories of Our Customers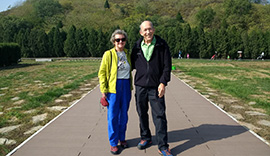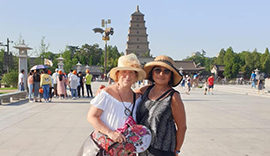 Our Delighted Customers
Top Luoyang Tour Packages
Helpful Luoyang Travel Guide
Helpful Henan Travel Guide
Recommended Luoyang Tours
Top 3 Luoyang tours chosen by most customers to explore Luoyang in the best way. Check the detailed itinerary, or tailor your own trip now with us.
2 Days Luoyang Longmen Grottoes Tour

Luoyang / Dengfeng / Luoyang
3 Days Shaolin Kung Fu Tour including Luoyang Highlights

Luoyang / Dengfeng / Luoyang
8 Days China Ancient Capitals Tour

Beijing / Luoyang / Xian
Start planning your tailor-made holiday to China by contacting one of our specialists. Once inquired, you'll get a response within 0.5~23.5 hours.
Customize a Trip
Have a question? Get answers from our travel experts or guests
Your Question:

Your Name:

Your Email: