Travel with Wendy: Panda Tour Guide in Chengdu
Departure Date

2019-12

Travel Length

1 Day

Travel Theme

Panda Tour

Group Size

2

Travel Route

Nature & Sightseeing

Highlights

Chengdu Panda Base

Story Tags

#chengdu#Chengdu Panda Base#Panda Tour
If you are a panda lover, Chengdu in Sichuan Province should be an ideal place for you to get close to the adorable creature and learn more about them.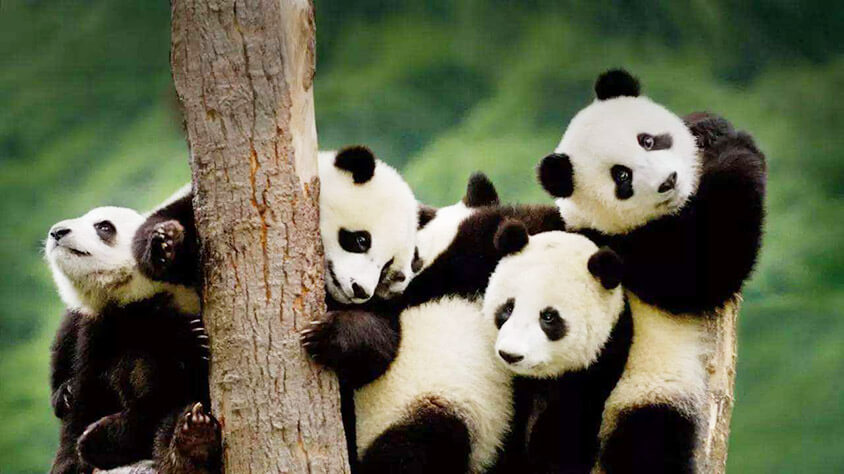 A Bunch of Adorable Pandas
Giant pandas in captivity feed on bamboo, bamboo shoots, apples and steamed panda bread. Apples, a special sweet treat, are mainly used for training and enrichment while the steamed panda bread provides additional nutrition and vitamins for pandas. Bamboo makes up 99% of the diet of giant pandas. Bamboo Shoots are high in protein and water. Giant pandas in captivity eat 20-40kg of bamboo or approximately 50kg of bamboo shoots every day. You may wonder why they eat so much? Compared with the staple food of human, the nutritional content of that for pandas is very low, and that's why they need to spend nearly half of the time eating every day. Another reason is that pandas have quite short digestive tract and food couldn't stay long there, which results in the low nutrition absorbed by the body. Most herbivorous animals digest 80% of their food while pandas do less than 17%.
Panda is Chewing its Favorite Bamboo
As a travel consultant, we always received some questions from tourists "I want to do the panda volunteering, where should I go? Can I have interaction with the pandas? What are the differences among the bases?" To find the answers, you need to know more about the panda research bases.
There are mainly 4 panda bases in/around Chengdu, Chengdu Research Base of Giant Panda Breeding(Chengdu Panda Base), Dujiangyan Panda Base, Wolong Nature Reserve and Bifengxia Panda Base.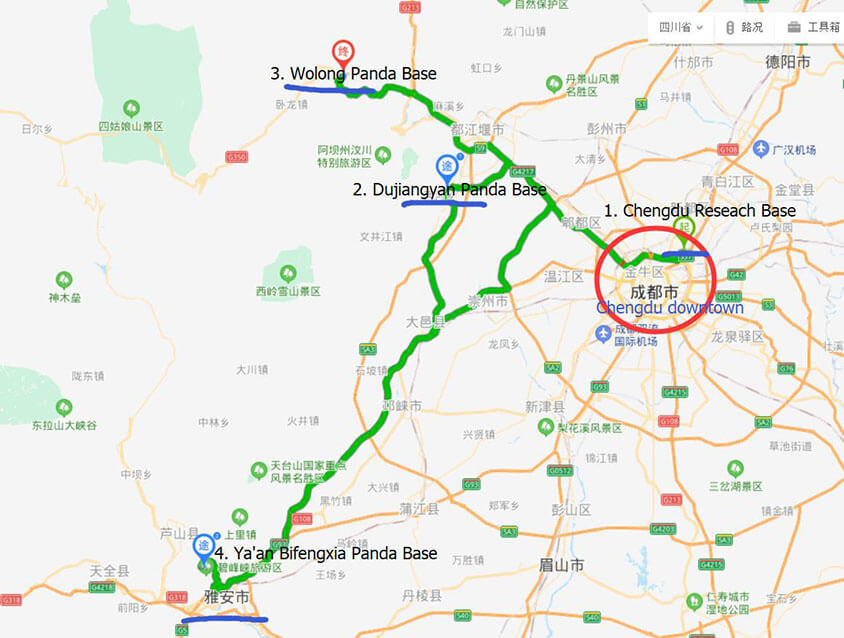 Four Panda Bases in Chengdu & Nearby
In the picture attached, the red circle marked in the center is Chengdu downtown. No.1 panda base in the northwest of Chengdu is the Chengdu Research Base of Giant Panda Breeding and, as shown, it's right located in Chengdu city. The entrance fee of the panda base is RMB55.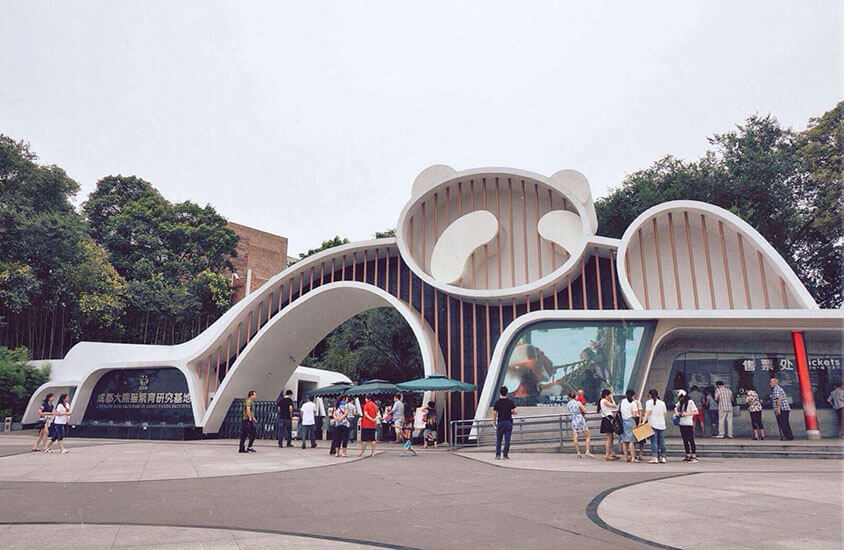 Chengdu Panda Base Entrance Gate
After entering the base and walking a few minutes, you'll see on the left hand a very informative Panda Museum that will tell you many scientific facts about Giant Pandas. Then go on walking at leisure through the bamboo framed paths, you'll get to the panda villa areas. Usually one or two pandas live in one house. Standing by the fence, you can have a great time observing closely giant pandas of different ages eating bamboos, tumbling, sleeping, playing with each other, climbing trees, etc. Most of the time you'll be amused by their funny expressions and gestures.
If lucky, you'll have a chance, more likely in August-October, to see the new-born baby pandas in the Sun and Moon Nursery Rooms. The Sun Nursery Room got its name as the shape of the houses seems like a dazzling sun and the Moon Nursery Room is just like a moon in the outside shape. It's said that pandas who are born in the daytime will stay in the Sun Nursery Room while those born at night stay in the Moon Nursery Room.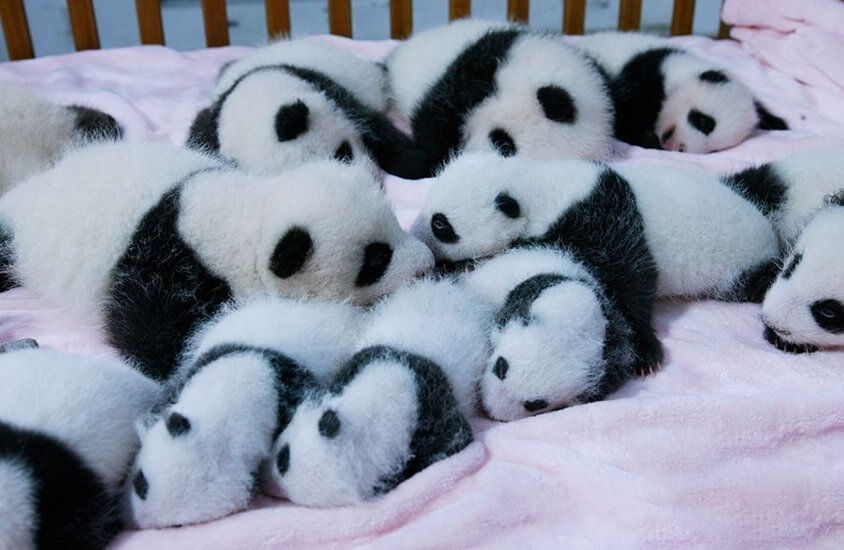 Baby Pandas in the Nursery House
If you visit the panda base in spring, autumn or winter, morning or afternoon time would be both fine, however, if your travel time is in summer,you'd better go in the morning when pandas are most active and you may see them with variety of pleasing poses and activities outside, instead of lying still and sleeping all the time. Once we met a naughty panda in the base that was climbing high on a tree and wasn't willing to come down even under the calling of the base staff, then the base staff had to bring 4 pandas eating bamboo under the tree, and eventually the naughty one got down slowly under the temptation of its favorite food.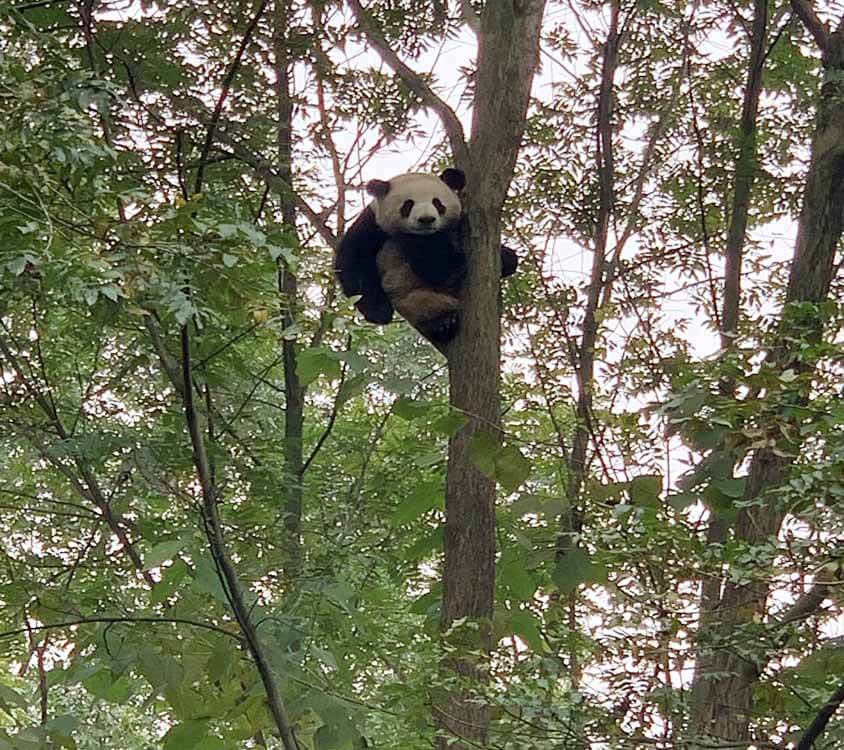 "Can you climb so high?"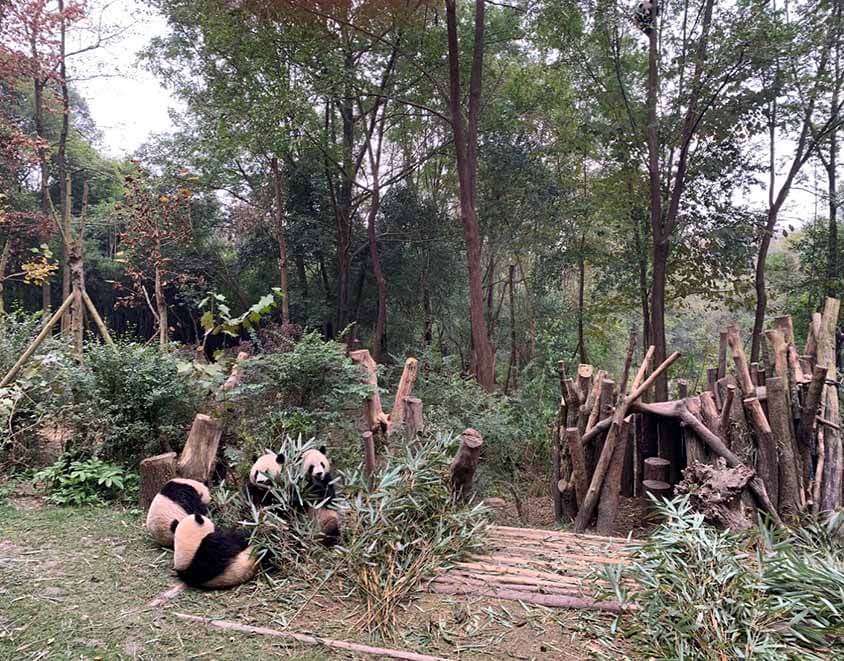 Can you find the 5th panda in the picture?
Panda volunteering is not available in Chengdu Research Base of Giant Panda Breeding but it's the perfect place where you can see the most pandas with more than 100 pandas in captivity. The visit there needs around 2-3 hours, half day is necessary.
If you want to experience the panda volunteering, any one of the other three panda bases would be ok, Dujiangyan Panda Base, Wolong Nature Reserve or Bifengxia Panda Base. To well protect the giant pandas, all those who are qualified to be a volunteer(healthy and aged 10-70) need to provide a health examination form(Your travel consultant will give you more guidance when/after booking). The volunteering programs are similar whichever panda base you choose: Arrival early, preparation, panda cleaning, panda breeding area visit, making steamed bread, panda feeding & Panda documentary watching, etc. At the end of the program, volunteers will be awarded with the honor certificate.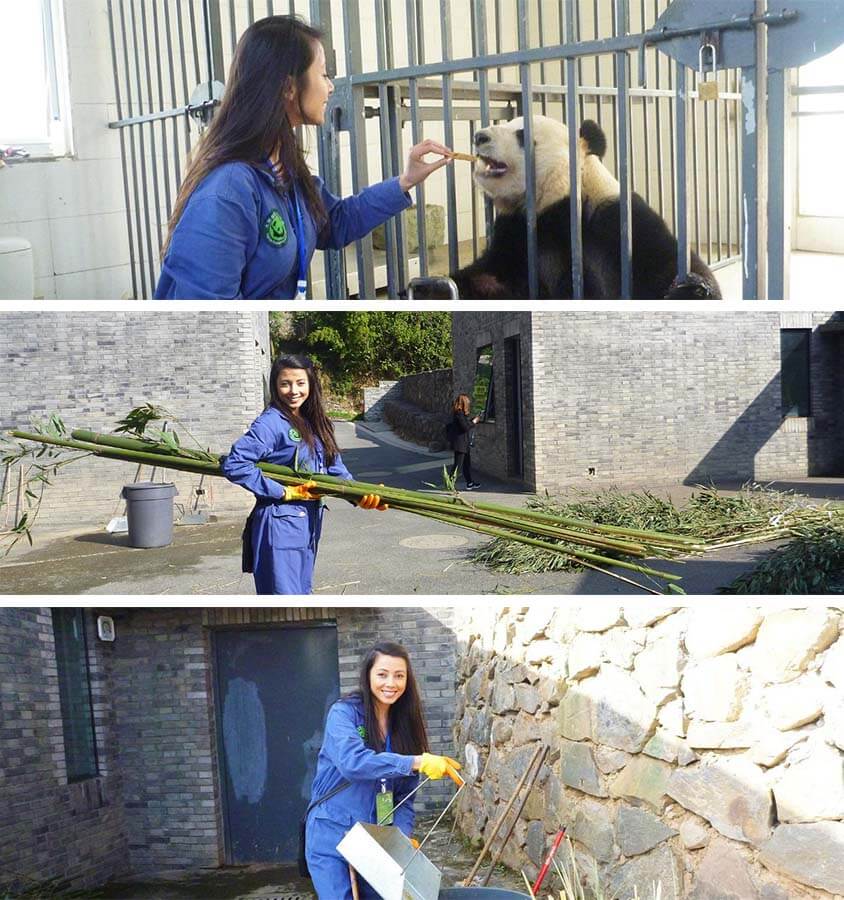 Panda Volunteering Work
For most panda lovers, Dujiangyan Panda Base would be the best choice as it's nearest, only 70km away (1.5 hours' driving), from Chengdu downtown. If you book a private tour with us and stay in a hotel in Chengdu downtown, our private guide and driver will pick you up from the hotel around 7 am as the panda volunteering starts from 08:30am, lasting till 16:00pm with lunch break 11:30am-13:00pm. Occasionally we met some clients who had quite limited travel time but really love to experience the volunteering, in such case, we could apply to the panda base and you could do half day volunteer work only in the morning(the cost is the same).
Given enough time, you can spare 1 more day in Dujiangyan to visit Qingcheng Mountains and Dujiangyan Irrigation System that were listed as World Heritage Site in 2000. Located merely 6 km away, Mt. Qingcheng, is an undisturbed Taoist mountain, and it's been the hometown of the character Po in Kung Fu Panda 3. Dujiangyan Irrigation System is the only reserved non-control irrigation system which is still in use nowadays and it's owe to this marvelous irrigation system that Chengdu got the fame as the "Land of Abundance".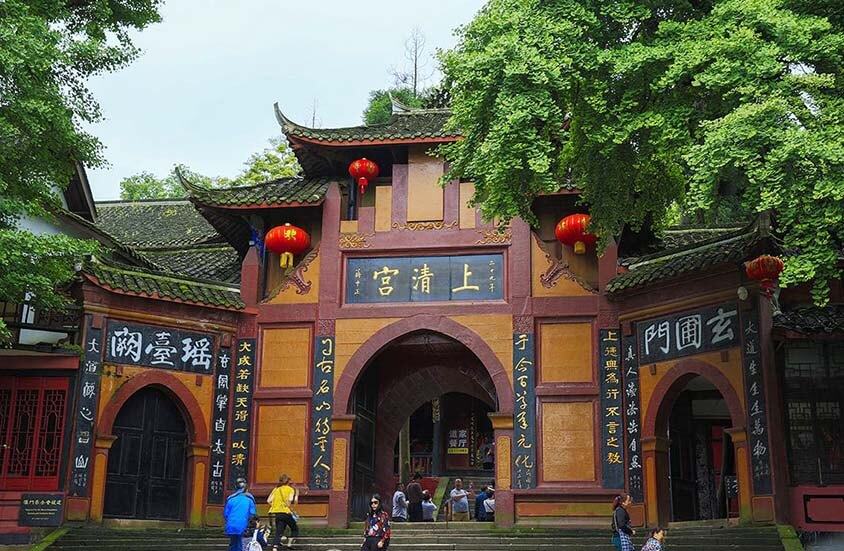 Qingcheng Mountain
Wolong Shenshuping Panda Base is about 130 kilometers(2.5 hours' drive) from Chengdu. It's not only the largest and complicated panda base all over the world, but also the native habitat of giant pandas. Travelers who want to explore the pandas' truly habitat are highly recommended to go to Shenshuping Base in Wolong. More than 30 pandas are in captivity here.
Ya'an Bifengxia Panda Base is the farthest, 150km (2.5 hours' drive) from Chengdu. Ya'an was called the Hometown of Pandas as the first giant panda in the world was discovered by the French biologist Armand David in 1869. At present, Bifengxia Panda Base houses approximately 40 giant pandas, a little more than that in Dujiangyan or Wolong with 30 individuals around. Lying 20km away from Bifengxia Panda Base, Shangli Ancient Town is a great place to relax, shuttling among the old alleys and enjoying the quiet and leisure lifestyle.
If opting to volunteer in Wolong/Bifengxia, you need to set off quite early from the hotel in Chengdu due to the long distance on the way. Or you can choose to arrive at Wolong/Bifengxia one day earlier and stay overnight there, thus you don't need to get up so early in the morning, the only disadvantage is that there would be additional cost for the service of guide & driver for their longer working time.
To make a summary of all the panda bases, if you want to see more pandas, Chengdu Research Base of Giant Panda Breeding is the right place for you to go; for volunteers, Dujiangyan Panda Base is the best choice for most people as it's closest and economical; Wolong/ Bifengxia Panda Base is more primitive in environment but more expensive in cost. You can decide on which panda base to go as per your own travel plans. Should you have any other questions or need any help about the panda visit, please feel free to contact me at wendy@chinadiscovery.com or +86 19934308513, I'd surely be very glad to help.
Some panda photos taken in December of 2019 in Chengdu Panda Base: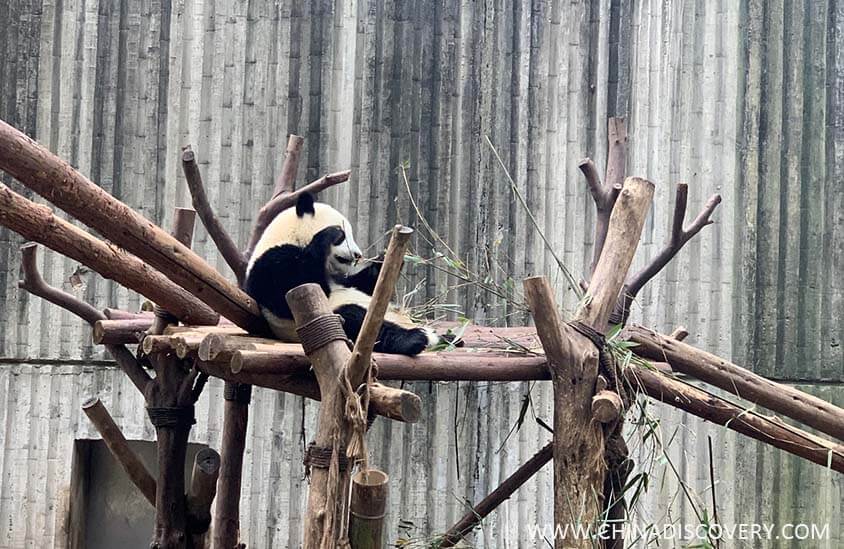 "Hmmmm Yummy!"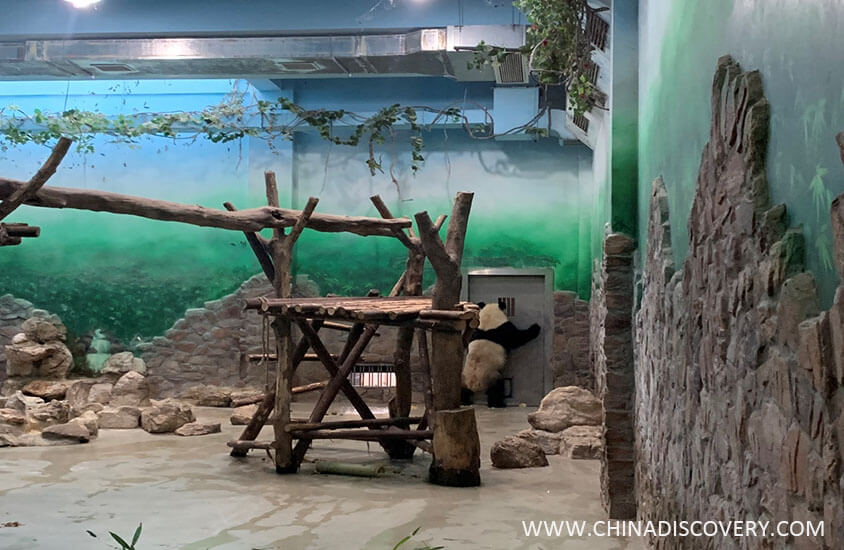 "I want out."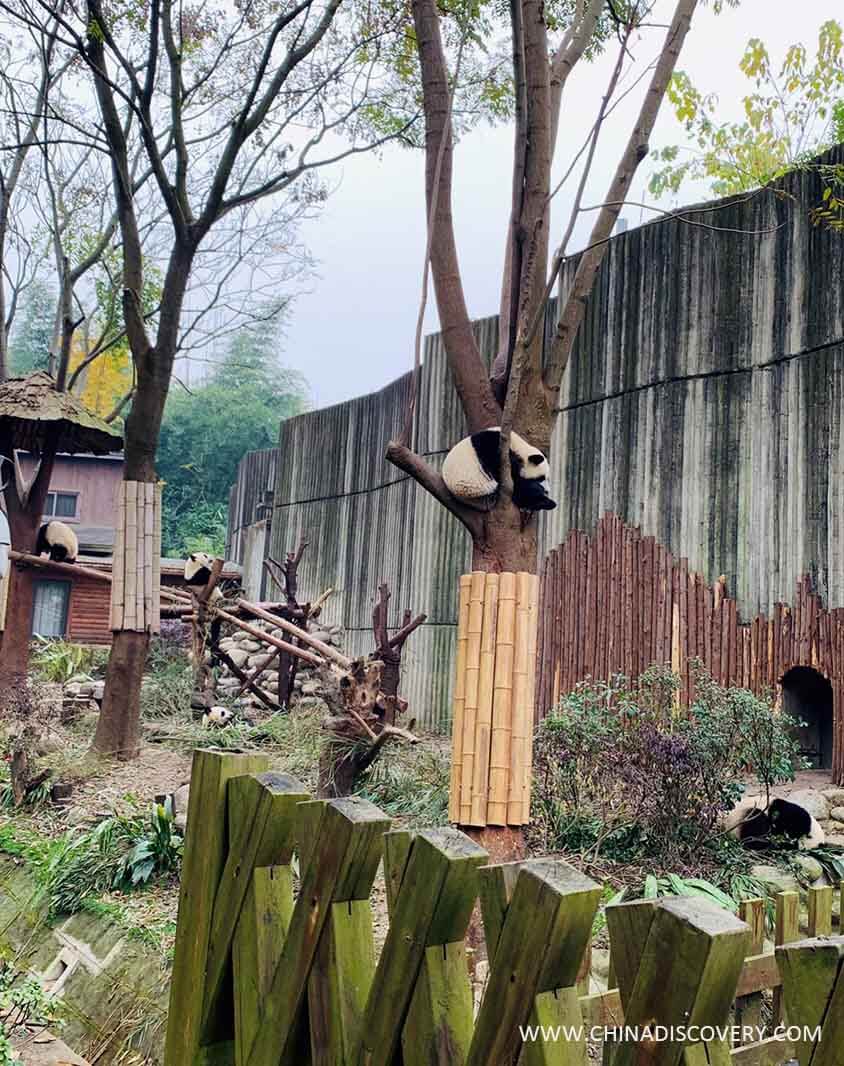 Perfect Place for Taking a Nap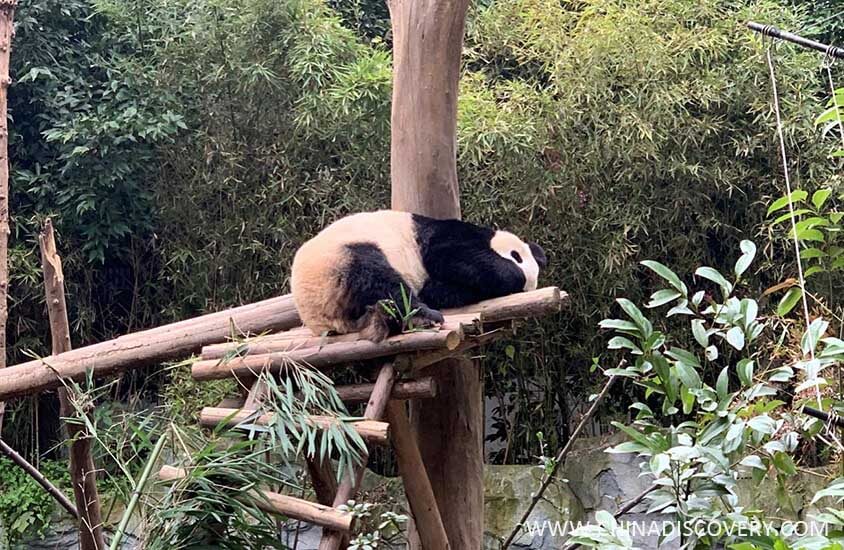 "No disturbing, please"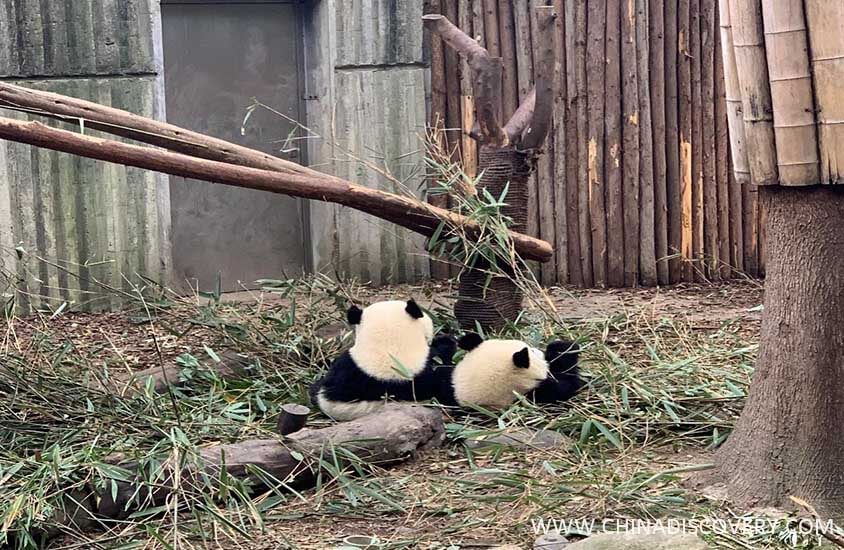 Good Friends
Travel with Me
Hi, I'm Wendy. Are you interested in my 1 Day Chengdu Panda Base Tour? Feel free to contact me, and I will be glad to tell you more stunning stories about the places I have visited. Or, if you want to customize a tour on your own, I'm always ready to help at any time. With my passion, knowledge and understanding of the essence of travel, I promise I will try my best to make the tour memorable and meaningful for you.
Wendy

Travel Consultant
Recommended Tours
Top 3 tours chosen by most customers to explore in the best way. Check the detailed itinerary, or tailor your own trip now with us.
1 Day Chengdu Relaxing Panda Highlights Tour

Chengdu (Chengdu Banda Base, People's Park, Jinli Old Street)
2 Days Chengdu & Lifetime Panda Volunteer Tour

Chengdu / Dujiangyan Panda Base / Chengdu
4 Days Ultimate PANDA Tour for Panda Fans

Chengdu / Dujiangyan Panda Base / Chengdu
Have a question? Get answers from our travel experts or guests
Your Question:

Your Name:

Your Email: