Travel with Mark: One Day Chengdu Tour with Panda Base
Departure Date

2020-4-7

Travel Length

1 Day

Travel Theme

Culture, Food, Panda

Group Size

1

Travel Route

Chengdu City

Highlights

Chengdu Panda Base, Wenshu Monastery, Jinli Old Street, People's Park

Story Tags

#Chengdu Panda Base#Baby Pandas#Wenshu Monastery#Jinli Old Street#People's Park
It has been almost 20 years since the first time I came to this lovely city, Chengdu, in my childhood. I'm very privileged to witness fast development and the process of its internationalization. However the changes happened, something carved very deep inside the soul of this city remains and prevails as usual. It's because of the leisure nature which it was created with that I decided to experience over and over again. It's another weekend, go with me to enjoy this wonderful slow-key life!
My route is planned: Chengdu Research Base of Giant Panda-Wenshu Shrine-People's Park-Jinli Old Street.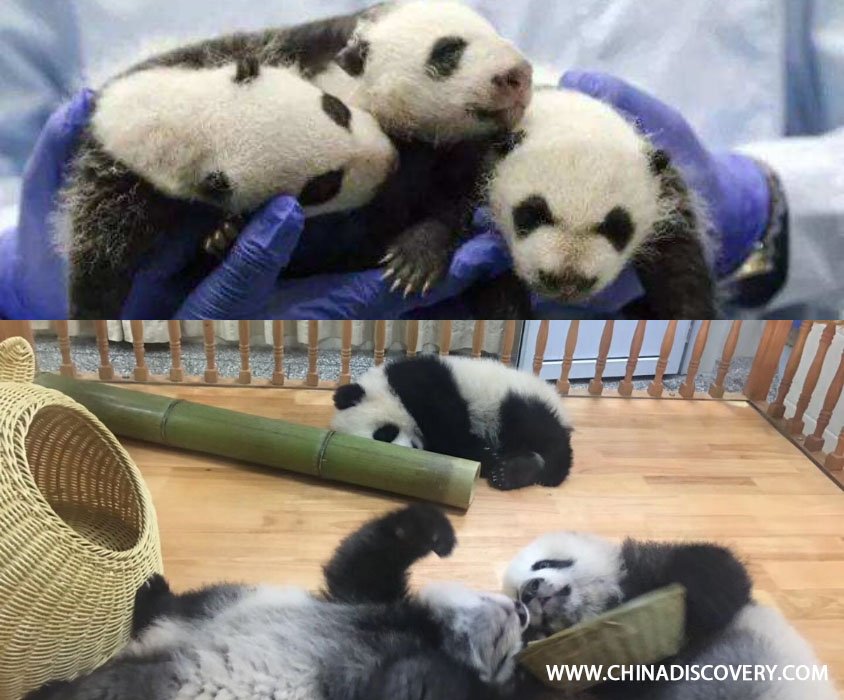 Newly Born Baby Pandas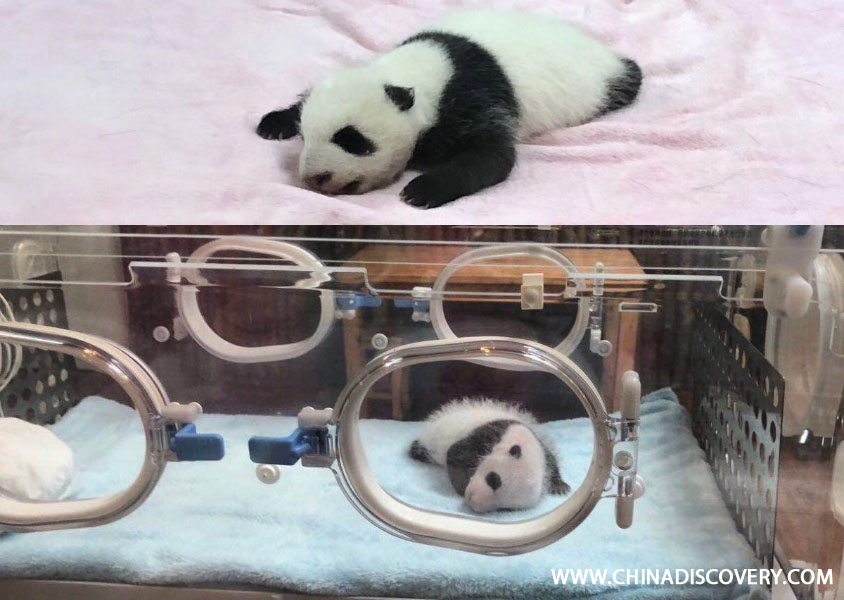 Little Baby Pandas
Chengdu Research Base of Giant Panda
Known as the hometown of giant pandas, Chengdu Research Base of Giant Panda definitely will always be the No.1 place panda lovers. Located around 10km to the city center, it will take you less than 1 hour's driving to start this exciting journey.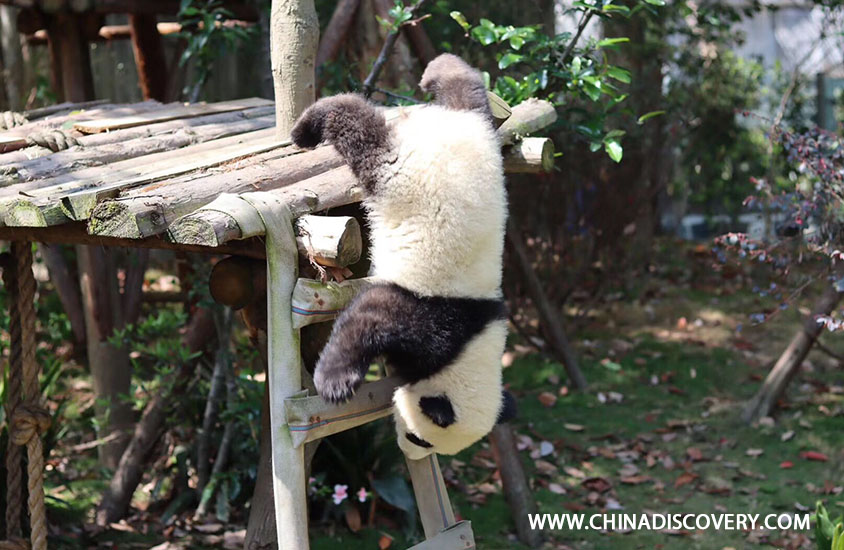 Baby Panda Playing Outdoor
Taking the eco-bus directly to the Moon Breeding Room as the first stop. These super cute baby pandas melted my heart! Similarly, there will be some newly born baby pandas in Sunshine Breeding. The little ones were carefully put in the breeding room and were looked after by professional panda experts. They vary in age, a good chance to see pandas from the new-born to a very giant one.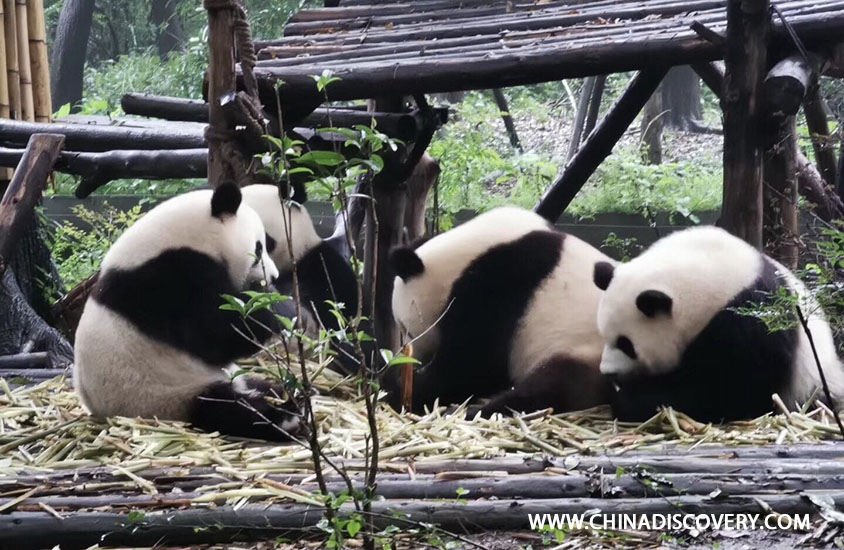 Giant Pandas
Tips
Leaving the breeding rooms, I headed directly to the Panda Mansion. Here came another highlight today! The REAL giant pandas!
1. Try to start this journey early in the morning to avoid possible heavy crowds, especially in the summertime. Pandas hate high temperature and they're always active in the morning when it could be quite cool. Arrival before 9:00 is highly suggested!
2. For those whose purpose is mainly on the "cute creatures", accommodating near the panda base could be a very good idea. Crowne Plaza Chengdu Panda Garden will be a recommendation.
3. Interested in closer contact with pandas? The panda volunteer program offers the opportunity, in Dujiangyan, Wolong, or Bifengxia.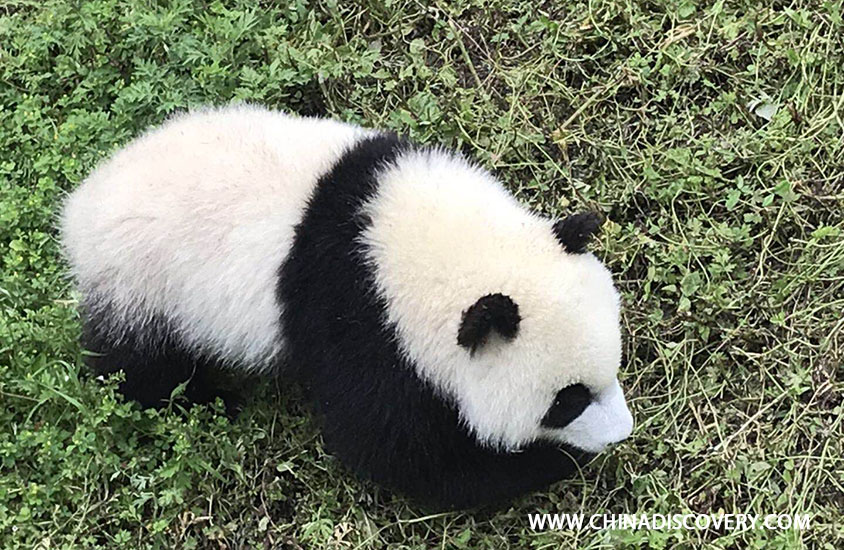 Panda on the Grass
Wenshu Monastery
It has always been one of my habits to visit a Temple wherever I go. Surrounded by modern buildings, the special existence of this very peaceful shrine, Wenshu Monastery offers people the very place to escape from the hustle and bustle in the city.
Wenshu Monastery
It was said that the establishment of this shrine derived from a legend. One night there was a red light shining in the temple yard and the profile of Manjushri Bodhisattva occurred inside it, which was considered a very blessing symptom. Then the authority renovated and renamed it as Wenshu Shrine for Buddha worship.
Nowadays, the red walls and tilted tiles with pilgrim's devout faith and slow pace redefined this glorious temple.
Tips
1. Free incense will be provided by temple, no necessity self-arrangement
2. Dress properly and avoid taking photos inside the halls.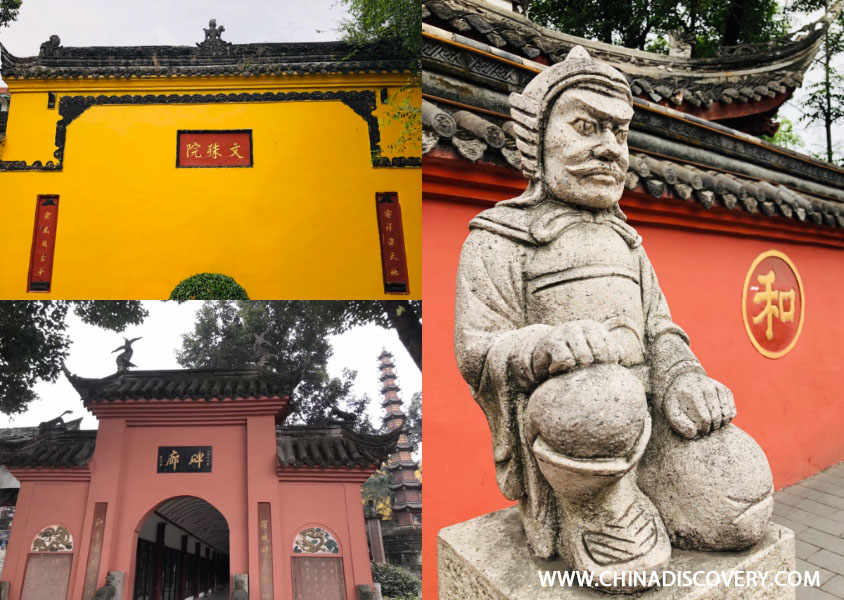 Walls and Statues of Wenshu Monastery
People's Park
Where is the best place to explore the genuine local life? Out of question, People's Park! There you'll see the locals enjoying time at the tea house, wandering around, boating on the lake, etc. Luckily enough, water calligraphy on the floor, the flower festival will add more interest to this tour.
He-Ming Tea House with over 1 decade's history in the central city, has always been a place for people to find an escape from the busy life of the modern city.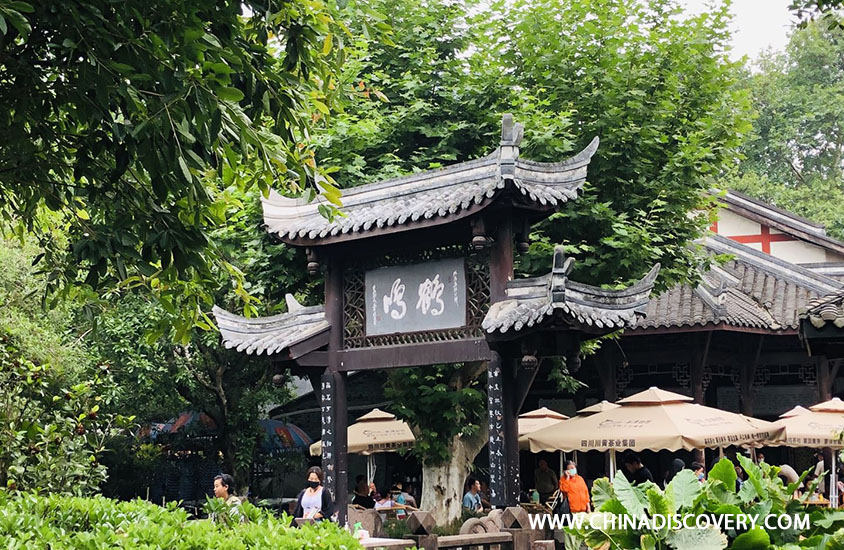 Heming Tea House
This cozy small yard in the central city for people to enjoy leisure time, it still keeps the conventional style of old Chengdu. People would spend half a day sitting there with a cup of covered bowl tea, chatting with one another, playing mahjong, or meditating (Refreshing the spirit with lying quietly on the chair and eyes closing) alone aside from a place near a corner. The featured activity, ear-cleaning could be interesting and thrilling as well. An expert with rich experiences will carefully and prudently conduct this process with around scores of small tools. What you have to do is just sitting and close the eyes and relax, you'll like it. (It sounds scary but definitely safe and secure with really unprecedented experiences, if you dare to experience for once) …
This sort of atmosphere literally reminded me of the old days of my childhood. I would always go out with my elder grandpa to spend a whole afternoon in a tea house, he'd drink a cup of covered bowled tea and I'd sit beside him quietly and listen to those interesting stories and anecdotes. Blessed to be grown up in such a wonderful and serene environment!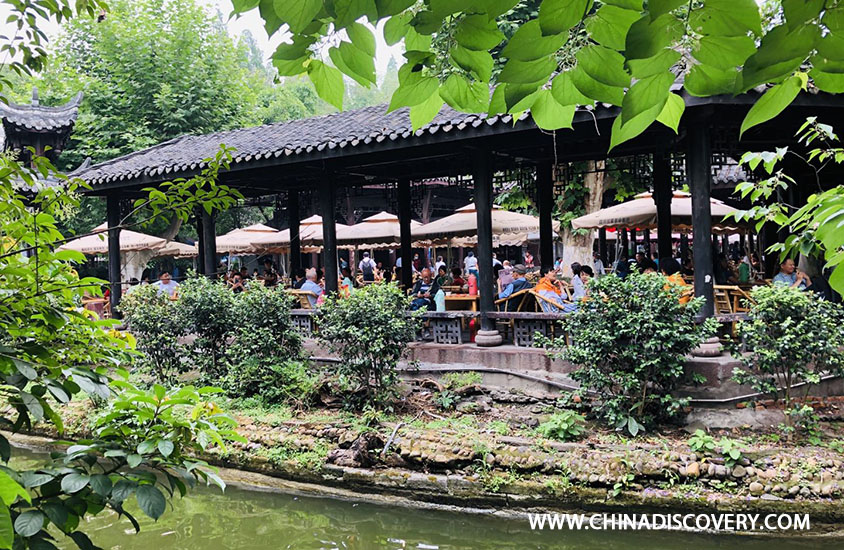 Relaxing People in People's Park
Jinli Old Street
Entitled as a city of gourmet, Jinli Old Street could present the Chengdu's food culture very well, besides those authentic local restaurants.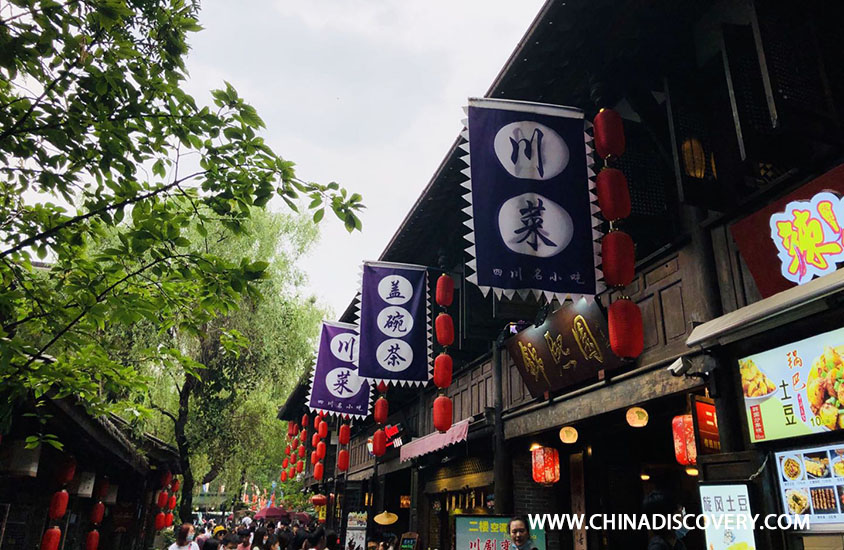 Entrance of Jinli Old Street
Generally speaking, Jinli Old Street is a commercial street full of street snacks, featured tea houses, and other Sichuan characterized handcraft shops. To take a walk through the very busy crowds, to have an exploration of the spicy Sichuan snacks, to appreciate the ancient architecture and feel the conventional atmosphere, It seemed that everything turns back to decades ago.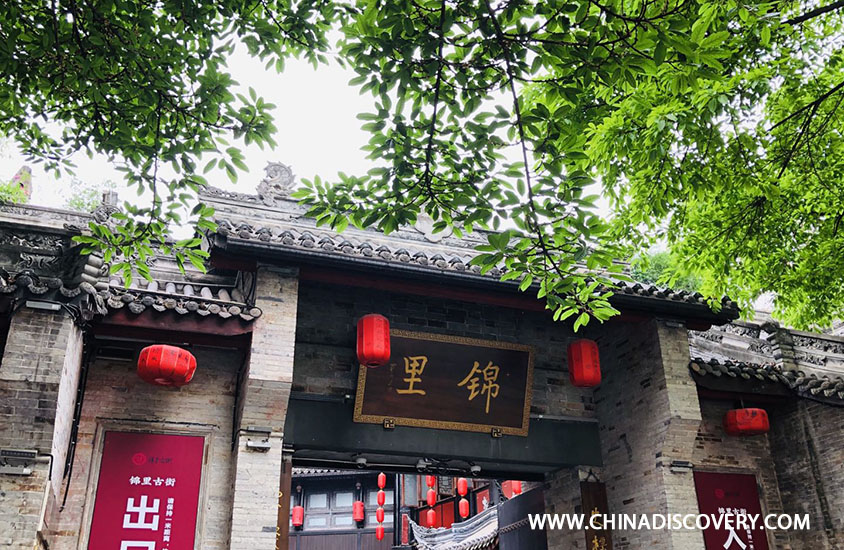 Jinli Old Street
Tips
1. If you're a fan of history and culture about the Three Kingdom, the very close landmark of Wuhou Temple next to Jinli Old Street will be an unmissable opportunity.
2. Usually, this one-day tour will end around 5 pm, any night activity is advised after 7 pm.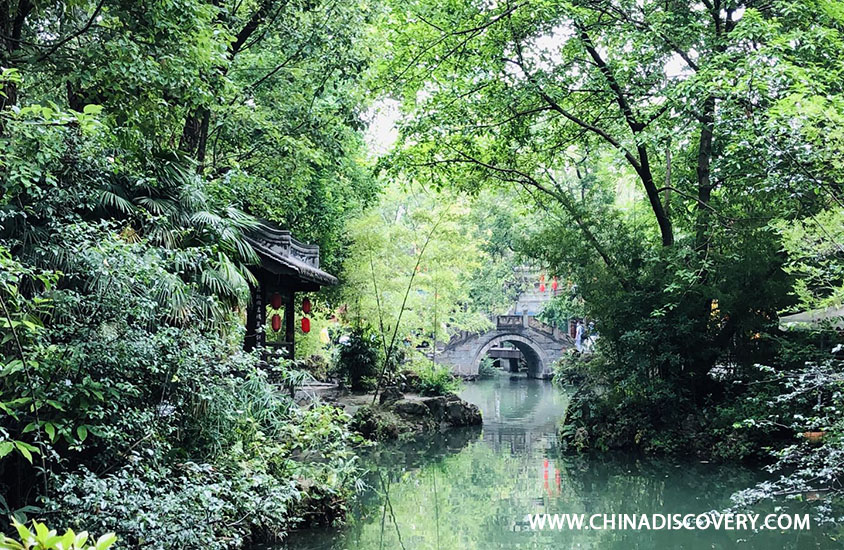 Scenery of Jinli Old Street
Travel with Me
Hi, I'm Mark. Are you interested in my one day Chengdu Tour? Feel free to contact me, and I will be glad to tell you more stunning stories about the places I have visited. Or, if you want to customize a tour on your own, I'm always ready to help at any time. With my passion, knowledge and understanding of the essence of travel, I promise I will try my best to make the tour memorable and meaningful for you.
Mark

Travel Consultant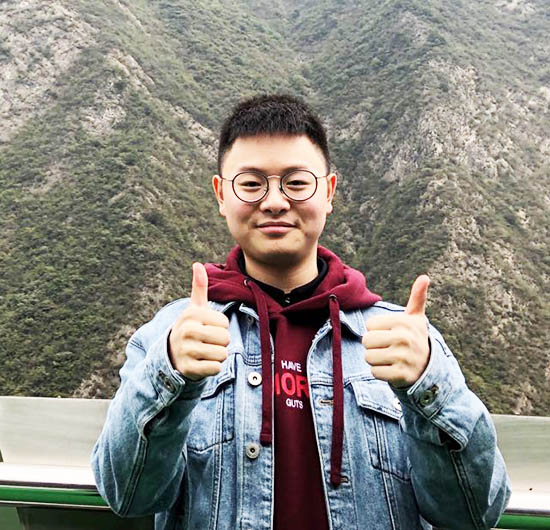 Recommended Tours
Top 3 tours chosen by most customers to explore in the best way. Check the detailed itinerary, or tailor your own trip now with us.
2 Days Leisure Chengdu Private Tour with Panda Visit

Chengdu: Jinli Street, Giant Panda Base, Wenshu Temple
3 Days Chengdu Highlights Tour plus Leshan Giant Buddha

Chengdu: Chengdu Panda Base, Leshan Giant Buddha, Jinli Street
2 Days Chengdu & Lifetime Panda Volunteer Tour

Chengdu / Dujiangyan Panda Base / Chengdu
Have a question? Get answers from our travel experts or guests
Your Question:

Your Name:

Your Email: