Travel with Lily: 5 Days' Beijing Trip in 2018 Spring Festival
Departure Date

2018-2-4

Travel Length

5 Days

Travel Theme

Nature, Culture, History

Group Size

2

Travel Route

Chengdu - Beijing - Chengdu

Highlights

Forbidden City, Mutianyu Great Wall, Peking Duck, Summer Palace, Temple of Heaven

Story Tags

#Forbidden City#Beijing Trip Story#Beijing#Jingshan Park#Mutianyu Great Wall#Peking Duck#Summer Palace#Spring Festival Trip Story
Day 1, Beijing Arrival
It was the last day of 2018 in the Chinese Lunar Year. Arriving at Terminal 3, we took the shuttle to T1 where take the subway to downtown. It was inconvenient that the machine only receives cash. I took nothing, except for my phone, identification card, and some coats. I had not made good preparation with a hectic day before the holiday. Cold wind blowing, it occurred to me that I arrived in Beijing, a northern city totally different from Chengdu.
I had planned to visit Beijing many years ago but it was canceled. So it was exciting to visit the city this year eventually. Another special thing was Forbidden Palace announced that it would exhibit more items to celebrate the Spring Festival this year.
Day 2, Magnificent Forbidden City
A whole day was spent in Forbidden City, as I was longed for this palace and wished to spend as much as time to admire its history and its beauty.
It was the first day of the lunar year and Forbidden Palace tickets had been sold out before. Luckily I booked tickets online in advance. I arrived at the Palace at about 8: 30 am and there have been lots of tourists.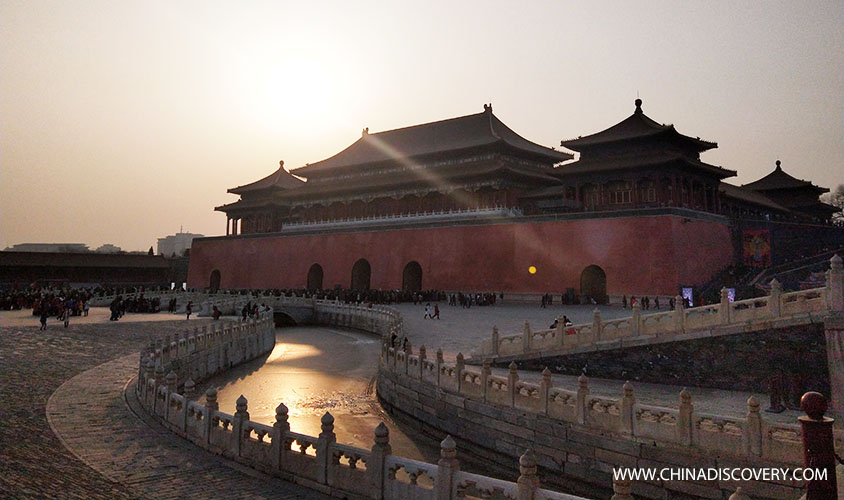 Forbidden City
I chose to visit from side palaces first, instead of picking the middle line to see the main three buildings. It helped a bit to avoid many crowds, though still worse at indoor Treasure Hall and Clock Hall because they are the most famous exhibitions. Spring Festival Celebration Promotion was good and lots of tourists came to see how Palace celebrates the holiday in ancient time. I had a much better experience at other small exhibitions such as porcelain in Hall of Consolation of Mothers, where I learned much history about porcelain in different periods while enjoyed the quietness and serenity in small hall.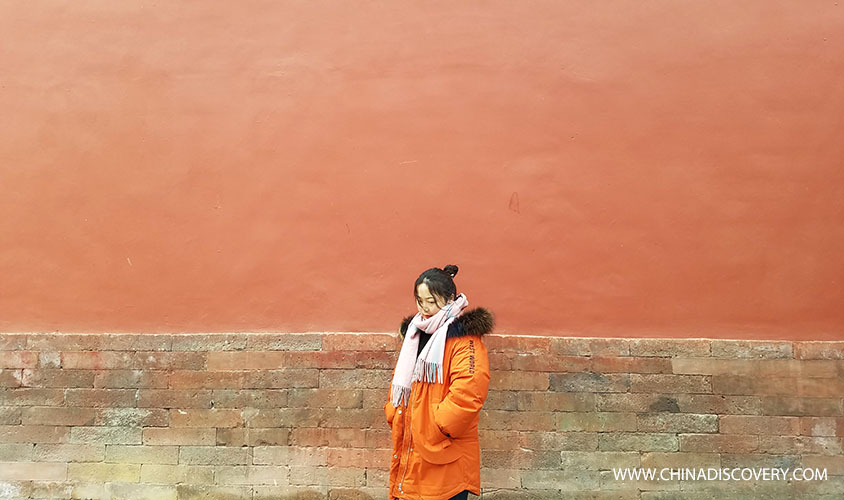 Taking Pictures in the Palace
The whole palace is majestic, well-preserved halls decorated with colorful delicate paintings on the roof. Imperial Garden is smaller than I thought, which does not affect its beauty. At the corner of garden stood a small hall on rockery. It was a reading room and emperor can have a panoramic view when he was tired of busy work. I like this delicate design. After wandering one day, I was unwilling to leave and went to Jingshan Park to see Forbidden City again. It is a nice view, even with some fog.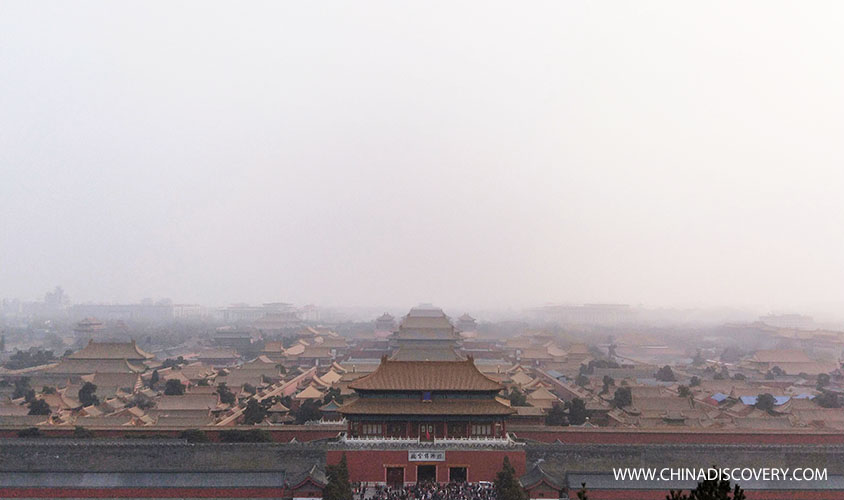 Forbidden City Seen From Jingshan Park
Day 3, Mutianyu Great Wall & Olympic Park
Today I booked a day trip to Mutianyu Great Wall. It is situated in a suburb and I prefer an easy way to get there. Tourists are much less compared with Badaling Great Wall, though I waited for a while for the upward cable car. I chose the left side to climb on the higher mountain.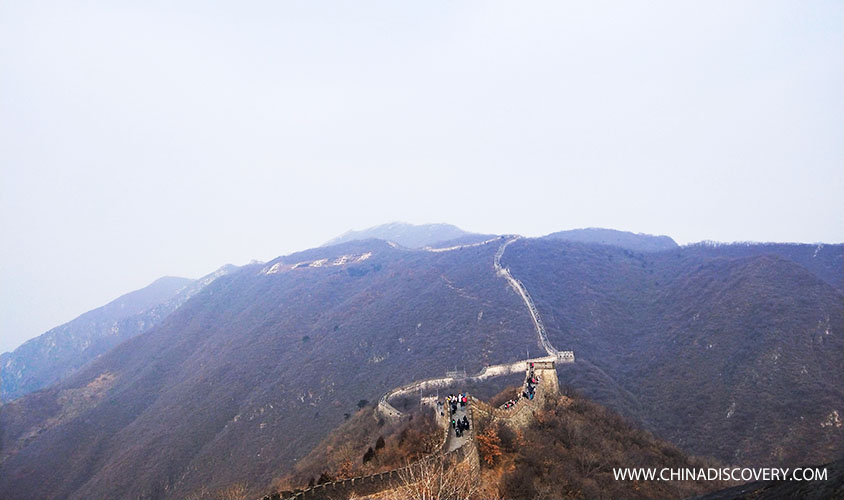 Mutianyu Great Wall
It was a foggy day with a little snow at foot of Wall at the beginning. I felt happy whenever I saw snow. I lived in south area and snow is rare. There was no snow on Great Wall and the road was clean and easy to walk. Seeing mountains streching afar, I felt refreshing and relaxed. Hiking strated! It was interesting to climb on the tower through narrow stairs. I enjoyed a greater sight every time I passed one tower. Stairs become so steep at the end of hiking that I was tired and took a rest after each several steps. Legs trembling, I was suspicious whether I would use up my energy and fall. Luckily, I arrived at the top and got relieved.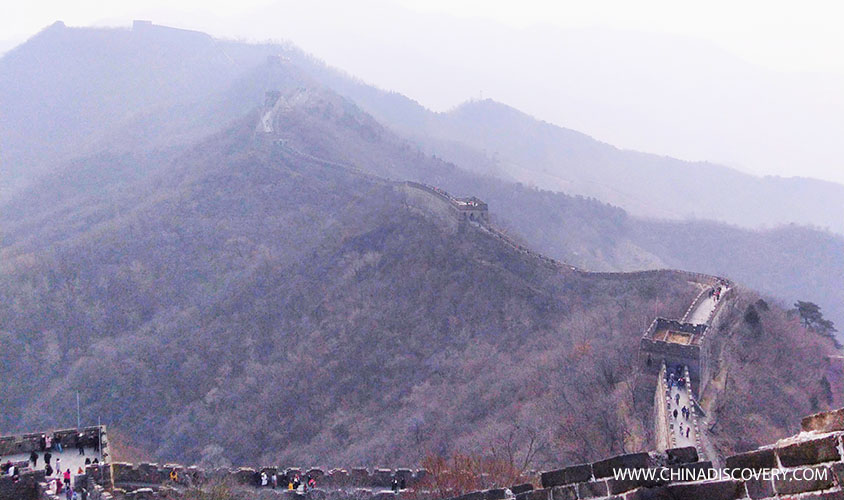 Great Wall Scenery
On my way back to the city, I paid a visit to Water Cube and Bird Nest from outside. I preferred Bird Nest. Water Cube was not so beautiful as it showed on the picture.
It was bitterly cold and I decided to have a tasty mutton hotpot to warm up. It was not spicy as hotpot in Sichuan but I still enjoyed it.
Day 4, Summer Palace & Peking Duck
I wanted a relaxing day so planned to visit two parks today. First was Old Summer Palace. When I walked into the park, I felt colder and colder. The whole park covers a vast area, most of which are lakes and ponds. It was winter and most lakes were frozen. I felt like I was walking in a large ice cave. What is more, the heavy wind blew directly from smooth lake. Actually, there was not much to see and most of them were destroyed. The Old Summer Palace was praised as Garden of Gardens before and I was curious to see what it looks like now. Stones fell into the mud but plants still lived for many years. I saw a lotus picture exhibition along the lake and thought it was beautiful in summer.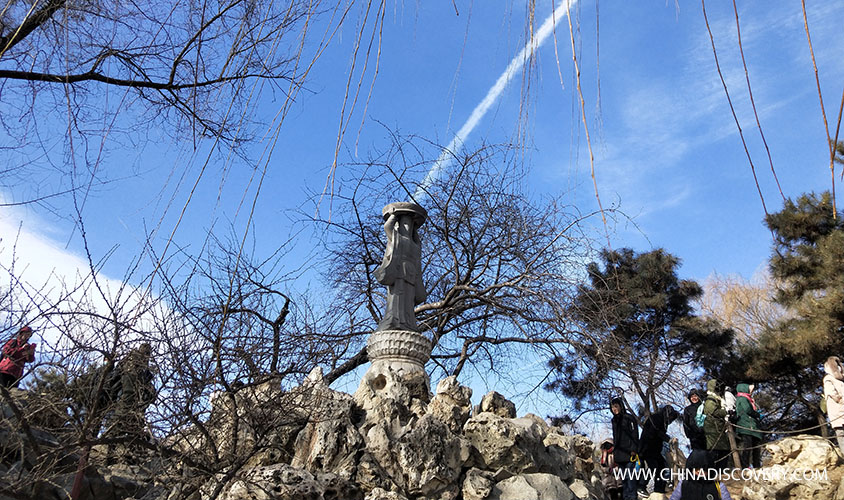 Old Summer Palace
Finishing our visit fast, we had a simple lunch and went to nearby Summer Palace. It was more bustling. Kids run around and local elders danced. Crowds of tourists stayed at each corner to relax, or listen to their tour guide explanation. The Qing Dynasty is near to our time and there are so many stories. I felt peaceful when watching the well-preserved palace situates beside the lake.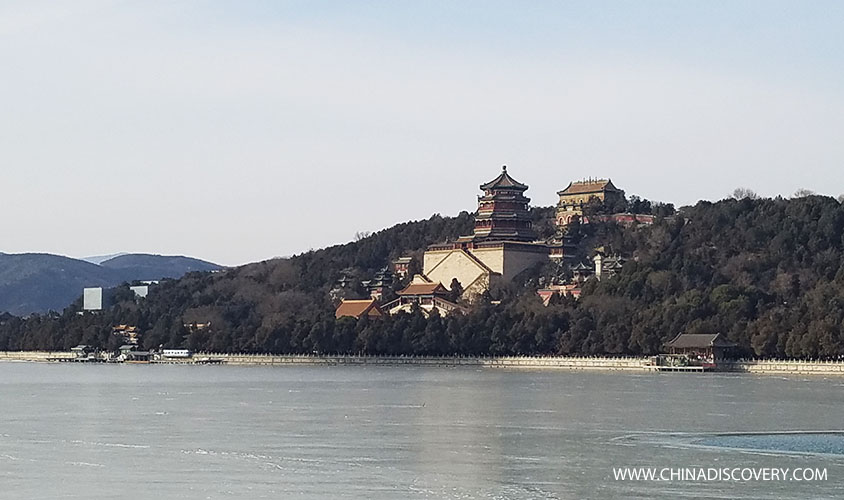 Summer Palace Scenery
We finished our visit earlier today and went for Dadong Roast Duck. It was a long queue and many persons had done reservation before Spring Festival. After a long waiting, I finally enjoyed a good dinner, crisp greasy duck, sweet and sour ribs, and fresh vegetables.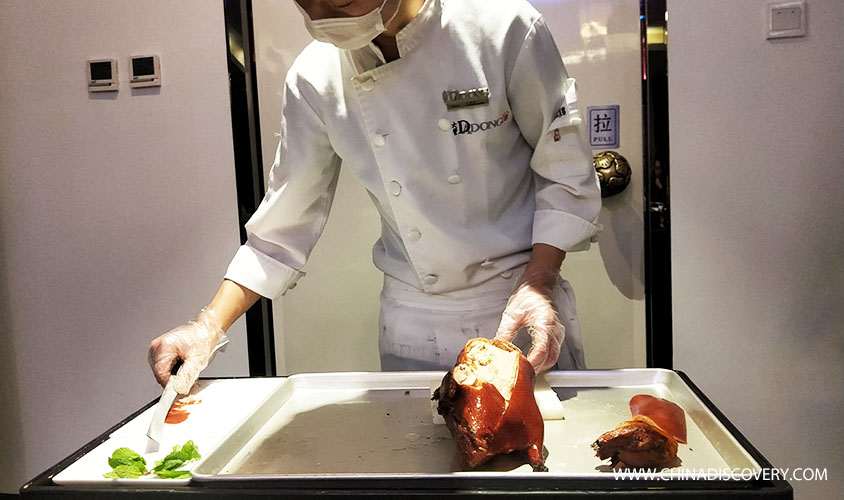 Dadong Roast Duck
Day 5, Beijing Downtown & Temple of Heaven
On the last day, I did not plan much visiting. My sister wanted to eat at a restaurant recommended by her friends. Before its opening, we took a walk in downtown. There are much fewer crowds compared with tourist sites. It was interesting when I took the bus and heard locals talking in Beijing dialect.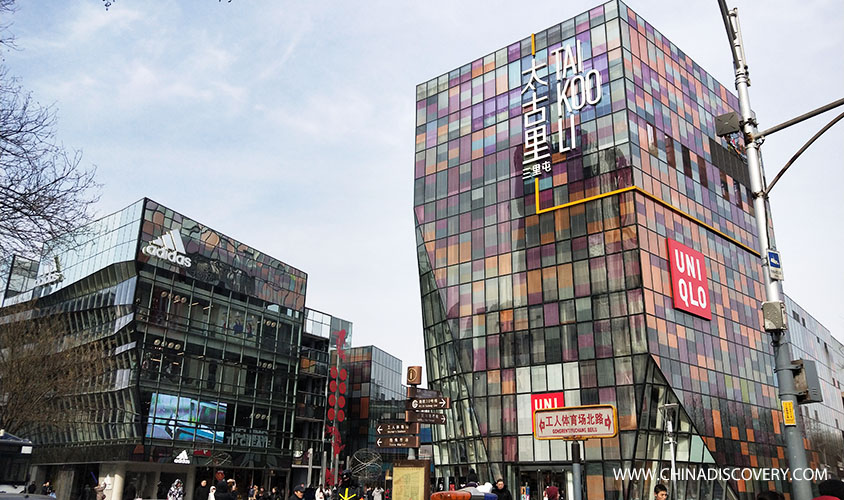 Shopping at Taikoo-Li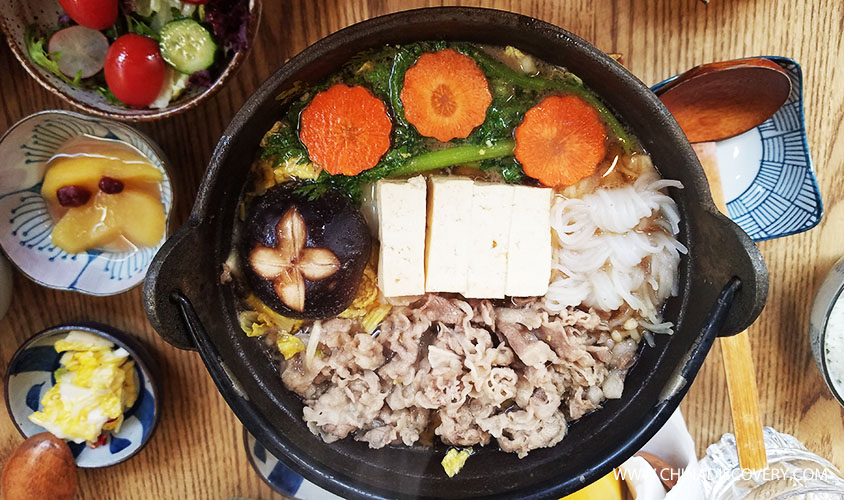 Lunch with My Sister
Before our night flight, I decided to pay a visit to the Temple of Heaven. It was beyond my expectations. Locals played cards in the long corridor. Sunshine went through woods. Buildings are shining under the sunglow.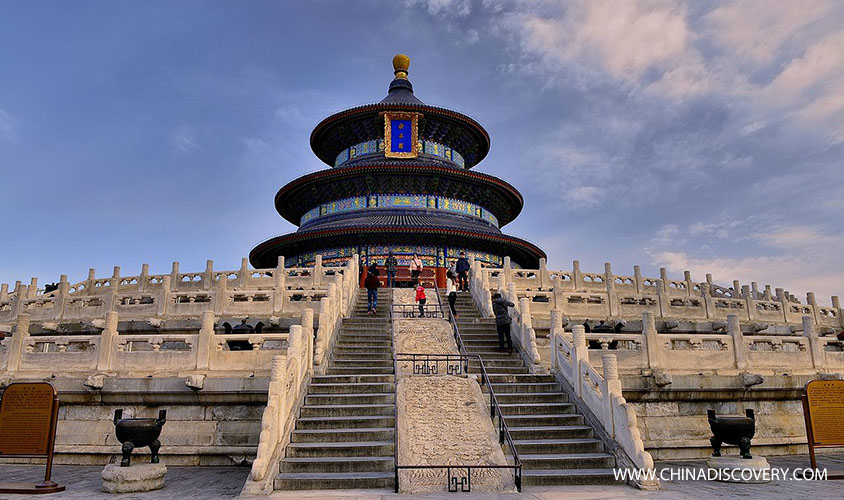 Temple of Heaven
After a tasty meal near the hotel, we finished our short visit and left Beijing. It was a charming city with lots of history to learn, stories to hear, and also good meals to try. February was a little cold but it did not bother me to enjoy Beijing charm. If possible, I plan to go there again in autumn, the best season for Beijing.
Travel with Me
Hi, I'm Lily. Are you interested in my Five Days Beijing Trip Story? Feel free to contact me, and I will be glad to tell you more stunning stories about the places I have visited. Or, if you want to customize a tour on your own, I'm always ready to help at any time. With my passion, knowledge and understanding of the essence of travel, I promise I will try my best to make the tour memorable and meaningful for you.
Lily

Travel Consultant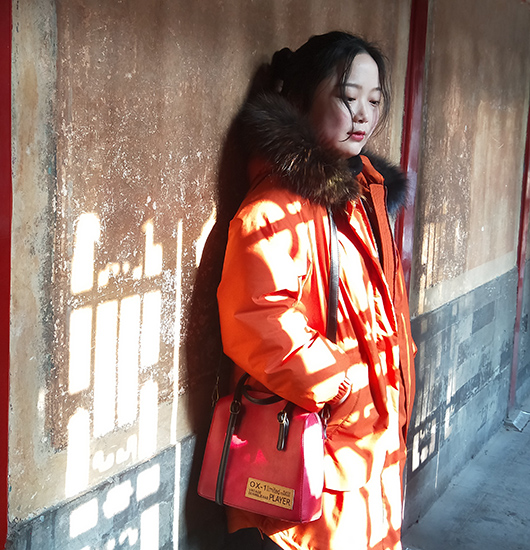 Recommended Tours
Top 3 tours chosen by most customers to explore in the best way. Check the detailed itinerary, or tailor your own trip now with us.
Have a question? Get answers from our travel experts or guests
Your Question:

Your Name:

Your Email: